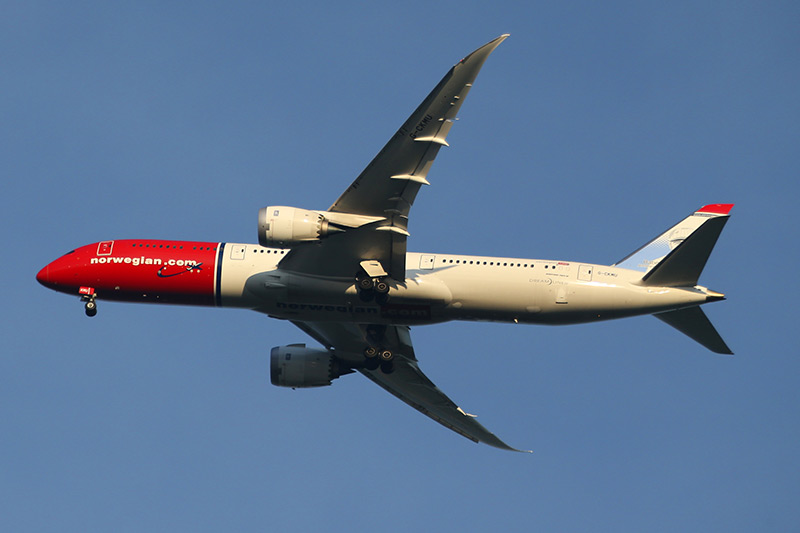 Bondholders will determine the fate of the low-cost airline as it asks for two more years to repay what it owes.
Norwegian Air is asking for an extra two years to repay their largest outstanding bonds. The total amount due is approximately $380 million. The airline has pledged its lucrative departure and landing slots at London Gatwick airport as security.
"They are managing the crisis as best they can but they are on the verge of a cliff edge," Bernstein analyst Daniel Roeska told CNN Business.
Where did it all go wrong?
Airlines going under seems to be becoming more common these days. Low-cost airlines in Europe are particularly vulnerable. Norwegian, once the poster-child of aviation, has been hanging on for years now.
Their financial problems are well-documented ever since their push into the transatlantic market. They made an initial splash with their 2012 order for 222 new aircraft, the biggest ever order in European aviation. Their low-price transatlantic fares allowed the airline to grow fast, but it quickly led to high debt and big losses.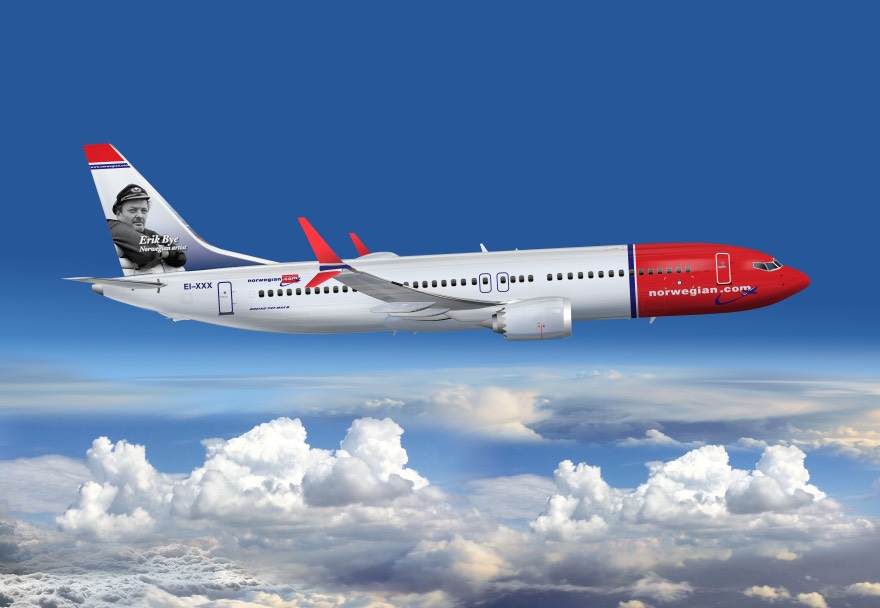 Problems mounting in 2019
Earlier this year the airline announced a corporate restructuring along with a dramatic shift in its growth strategy. It raised approximately $335 million from shareholders this year, yet announced this week that its working capital had decreased in 2019. The company placed part of the blame on the tighter industry rules over advance ticket payments.
The new focus to bring the airline to profitability led to the cancellation of a wide range of long-haul flights on its winter 2019/20 timetable. Norwegian has also suffered from the problems that have hit two of Boeing's flagship aircraft.
The Norwegian fleet of 18 Boeing 737 MAX 8 aircraft were grounded following the accidents in Ethiopia and Indonesia. They're still grounded now.
The airline has also suffered from issues with the 787-9. In addition, just recently one person, 25 vehicles and 12 houses were hit by falling debris from the engine of a Norwegian Boeing 787-8 as it made an emergency return to Rome's Fiumicino airport.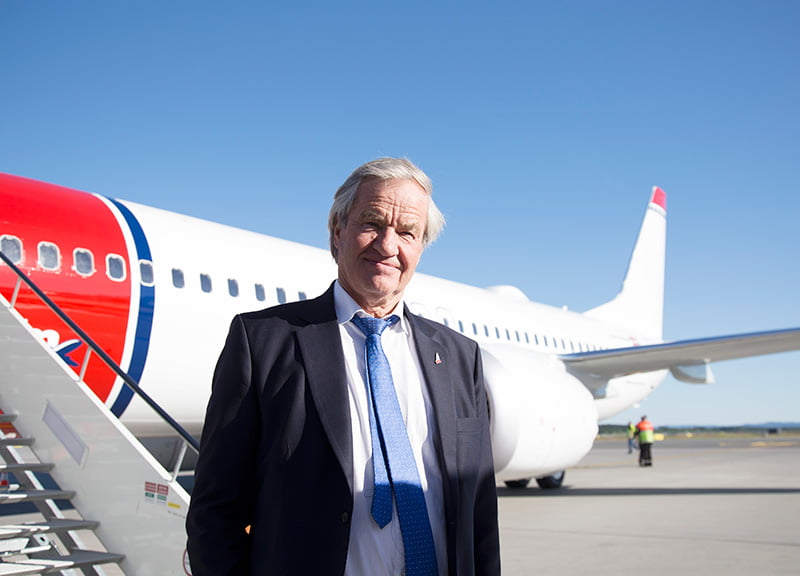 Management is also an issue right now. Long-standing CEO and co-founder Bjørn Kjos stepped down, and the company is yet to announce a permanent replacement.
Last roll of the dice?
That brings us to the latest situation, which the company is describing as part of their strategic plan to move from growth to profitability and cash generation. Norwegian wants two more years to repay their outstanding bonds, which are worth approximately USD $380 million.
"What we are doing now is to make sure that we have sufficient liquidity for the next twelve months," interim Chief Executive Geir Karlsen told Reuters. He also said that he expected to repay bondholders with cash on hand.
Previously these bonds were unsecured. However, the proposed extensions to November 2021 and February 2022 come with a substantial collateral package.
Norwegian Air will meet with bondholders on September 16 to discuss the offer. If bondholders decline the deal, it seems all but certain that the company will be forced to reconsider a sale.
Previously, IAG—the owners of British Airways—and Lufthansa have expressed an interest in the airline.