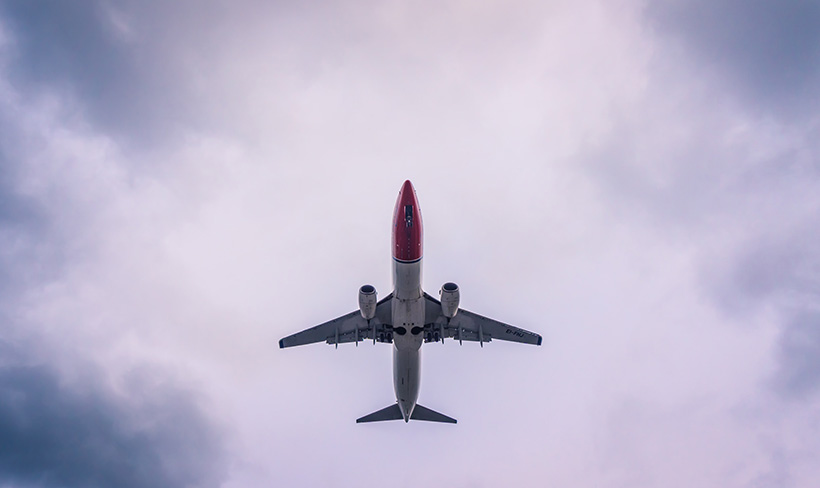 As demand returns to Europe's skies, Norwegian announce the restart of many routes. Here's what you need to know about the revised schedule.
Norwegian Air has announced the restart of many routes that were previously halted due to travel restrictions across Europe. The move will see the return of 12 of its fleet on top of the eight already in the air. Nordic rival SAS also announced an expansion of service.
Airlines are among the businesses hardest-hit by recent events that put a stop to most international travel. Norwegian faced a serious threat of bankruptcy, but managed to avoid it due to government help and a substantial restructuring program. The new ownership structure includes a company controlled by the Chinese state as one of the largest shareholders.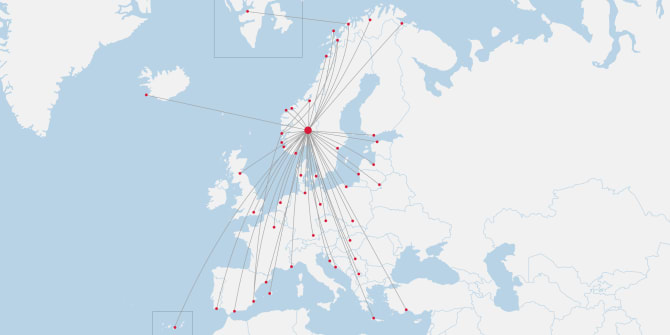 Employees returning to work
The airline had laid off 90% of its employees, but some will now return to work. More than 300 pilots and 600 cabin crew based in Norway will operate the fleet of 20 aircraft. About two-thirds of those will be employees returning to work from a layoff period.
"We're getting back in the air with more planes and we're reopening many of the routes which our customers have requested," said Norwegian CEO Jacob Schram in a statement.
Restarted routes to/from Oslo
For the last few months, Norwegian has shrunk to become little more than a domestic carrier in Norway, serving some critical routes along with SAS and Widerøe in an agreement with the Norwegian government.
A substantial change this early in the year had not been expected. Jacob Schram had previously announced the company would be in "hibernation mode" for 2020, before slowly ramping up operations in 2021.
But Norwegian announced yesterday it would increase the frequency on Norwegian domestic routes, and resume flights from Oslo to and from many European destinations.
"The reopening of flights is the result of recent increased demand from customers and is also in line with other airlines across Europe that are also resuming flights," said the airline's statement.
From July 1, the domestic service within Norway will return to a more normal service. For example, there will be 29 weekly departures from Oslo to Bergen, 28 from Oslo to Trondheim, and 25 from Oslo to Stavanger. The airline also announced a single domestic route within Denmark.
Restarted European routes
From July 1, the airline will also restart many European routes to/from its Oslo hub. However, there will be a low frequency on many of these routes, typically just two or three departures per week. This is presumably to match demand. At the time of writing, most non-Nordic citizens are still not allowed to enter Norway.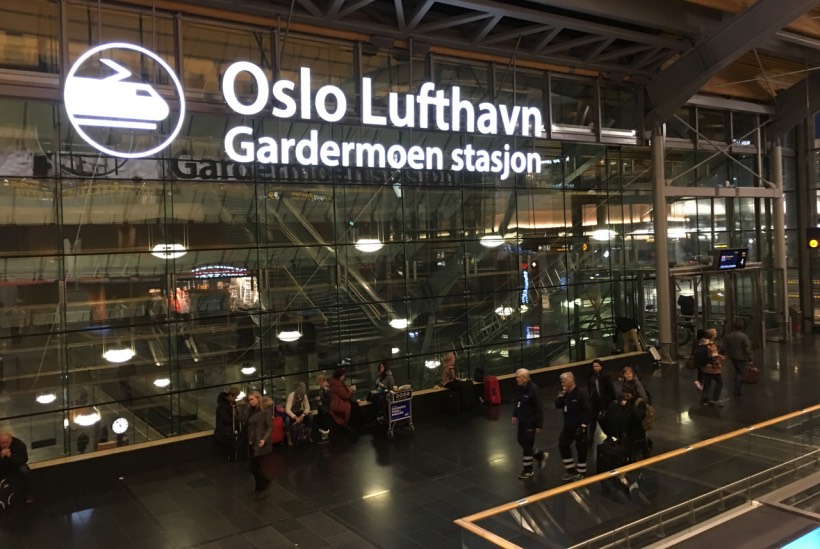 Exceptions include London and the other Scandinavian capitals Stockholm and Copenhagen. Those will have seven weekly departures. Spanish destinations Malaga and Alicante will also see seven weekly departures from Oslo.
There will be three weekly departures to Berlin, Helsinki, Paris and Barcelona. The remaining destinations will all get two weekly departures. This includes Amsterdam, Antalya, Budapest, Chania, Dubrovnik, Edinburgh, Gdansk, Krakow, Munich, Nice, Palanga, Palma (Mallorca), Prague and Reykjavik.
What will it be like to fly?
Of course, a question most people considering taking a flight right now will have is about any additional rules or restrictions. The airline says: "We want our customers to feel safe when flying with Norwegian, and the health and safety of our customers and colleagues always comes first."
There are a number of temporary measures introduced for the time being. This includes a requirement for the use of mouthguards for anyone aged six or above. There will be no on board service, and passengers will be scattered throughout the cabin wherever possible.
SAS to increase flights
During July, SAS will also increase the number of departures from its three Scandinavian hubs: Oslo, Copenhagen and Stockholm. Several routes will restart from Copenhagen, including long-haul services to New York, Chicago, and San Francisco. Some European flights will resume from Oslo to destinations in Spain and Croatia, as well as to Rejkyavik, the capital of Iceland.