Norway's leading LGBT+ event has been cancelled following a shooting spree in several bars in the Norwegian capital. Police believe it was an Islamic extremist act.
All events connected with Oslo Pride including today's planned parade have been cancelled following Friday night's attacks. Two people were killed and many more injured as a single gunman attacked several bars in the city's LGBT district.
Shortly after 1am, a man fired several shots outside the bar Per på Hjørnet. He then made his way to the London Pub nightclub, a well-known gay venue full of people celebrating Gay Pride weekend.
At present, two people are known to have been killed. At least 21 people have been treated for injuries, some of them serious. However, there are no longer any more life-threatening injuries, according to the Norwegian Police.
With the help of several members of the public, Police apprehended the shooter shortly afterwards. He has been charged with murder, attempted murder and terrorist acts. More on the attacker below.
All Pride events cancelled
Oslo Pride announced the decision early on Saturday morning, just hours after the incident, and a few hours before the parade was set to begin.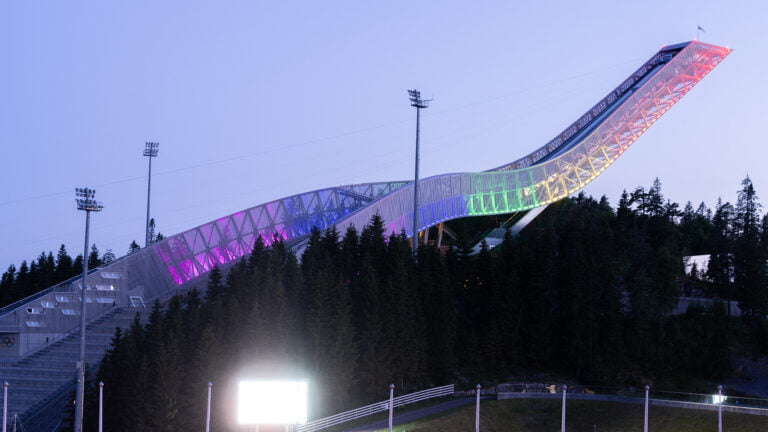 In a press release, the organisers said they had received "clear advice and recommendations" from the police that the parade, Pride Park festival area and other events in connection with Oslo Pride be cancelled.
"We will follow the police's recommendation and take care of each other. We are sending warm thoughts and love to next of kin, those who were wounded, and others affected. We will soon be proud and visible again, but today, we will share our Pride celebrations from home," said the statement.
Read more: LGBT Equality in Norway
Despite the official cancellation, several thousand people took to the streets of Oslo on Saturday afternoon to hold an impromptu Pride parade.
Police to be armed
The terrorism threat level in Norway has been raised from ordinary to extraordinary, due to an "unresolved terrorism situation." They were the words of security service chief Roger Berg said in a press conference at 2pm on Saturday.
Earlier in the morning, the director of Police has sent out an order to arm all emergency personnel. "The incident in Oslo is serious and is being investigated as an act of terrorism. Based on information from PST and the Oslo police district, we have therefore decided to introduce temporary armaments," said a press release.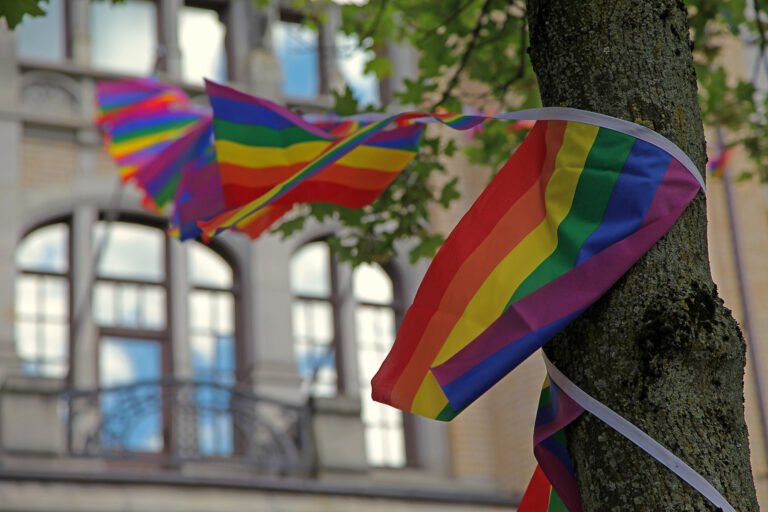 The Police director went on to express great sympathy with those who are directly affected by what has happened in Oslo, and all those who feel afraid.
Oslo Municipality has also implemented its crisis plan and will consider if any further measures need to be taken in the city.
King Harald: "we are horrified"
His Majesty King Harald says in a statement that we must now take good care of each other.
"My family and I are horrified by the night's shooting tragedy in central Oslo, where two people were killed and many injured. We sympathize with all relatives and affected and send warm thoughts to all who are now scared and grieving," said the King.
"We must stand together to defend our values: Freedom, diversity and respect for each other. We must continue to stand up for all people to feel safe," he continued.
What we know about the attacker
Police have announced the arrested man was a 42-year-old Norwegian citizen originally from Iran, named Zaniar Matapour. He came to Norway as a child with his family. The Oslo resident has been charged with murder, attempted murder and terrorist acts.
Police also seized two weapons: an automatic weapon and a handgun. Investigators are treating the incident as a terrorist attack, but have not yet confirmed that this was a deliberate attack against Pride and the LGBT+ community. However, they are treating that line of enquiry as "very strong."
During a press conference, PST's Berg said that they believe the accused to have been radicalised in recent years. They are treating the situation as an Islamic extremism terrorist act.
"There is reason to think that this is about hate crime. That is one of the hypotheses," said prosecutor Christian Hatlo. Police are also looking at the psychological state of the arrested man.
He is known to the Police and security service from previous incidents including aggravated assault and possession of drugs, and has spent time in prison.
We will update this story when we know more details.