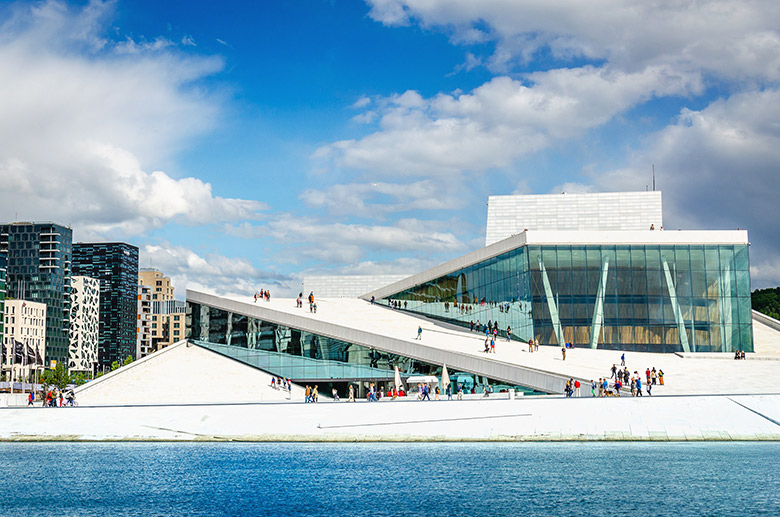 The Norwegian capital is known around the world as Oslo. But the municipality will soon get an additional name in the Sámi language.
Oslo city council wants to give the municipality a new official name. The new name won't replace Oslo, rather it will be a name for the municipality in the Sámi language.
The language—actually a group of langauges—is spoken by the Sámi people, the indigenous people from northern Scandinavia.
A council motion
Campaigns to create a Sámi name for Oslo have been underway for several years.
Earlier this month, the city council added the matter to its business for the coming four years. Although the decision hasn't been made yet, there is expected to be little resistance when the proposal is discussed.
Read more: "Frozen 2" Inspired by the Scandinavian Sami
Councillor Inga Marte Thorkildsen is pleased that the item is included in the agenda: "We want to show that we recognize and are proud of our indigenous people. It is therefore quite natural that Oslo, our capital, also signals this through the name of the city."
It is not known exactly when the formal discussions will begin. However, the Culture department is already formally working on it.
A sizeable Sami community in Oslo
While the communities are traditionally located in northern Norway and parts of central Norway, there are significant numbers of Sámi now living in Norway's capital.
Kristine Ballari, a former leader of a youth Sámi organisation in Oslo told NRK it was a "huge victory" for the Sámi. "The city will feel closer to our hearts once the Sámi language is more visible," she said, adding that she hoped to see Sámi street signs emerge in future years.
Sámi youth have long been active in Oslo's cultural life, organising meetings and making their presence known on a variety of local, national and global issues. Thorkildsen said they deserve praise for their visibility in the community and for moving past the issues of the past.
A cultural centre Samisk Hus (Sami House) recognises the growing community. It provides a meeting place but also a venue for language and cultural classes.
Options for the new name
The name of the youth organization Oslove Noereh was based on the Southern Sámi language. Any new name for the municipality would also have to be based on Southern Sámi, as dictated by the Local Names Act of Norway.
View this post on Instagram
Oslove was adopted by a slogan by the wider community in Oslo following the terror attacks of 2011. It is also used to refer to the city at Samisk Hus.
The Sámi Parliament say there are two alternatives to refer to Oslo municipality:
Osloven tjïelte
Oslon tjïelte
What will Oslo municipality's new Sámi name be? Watch this space!