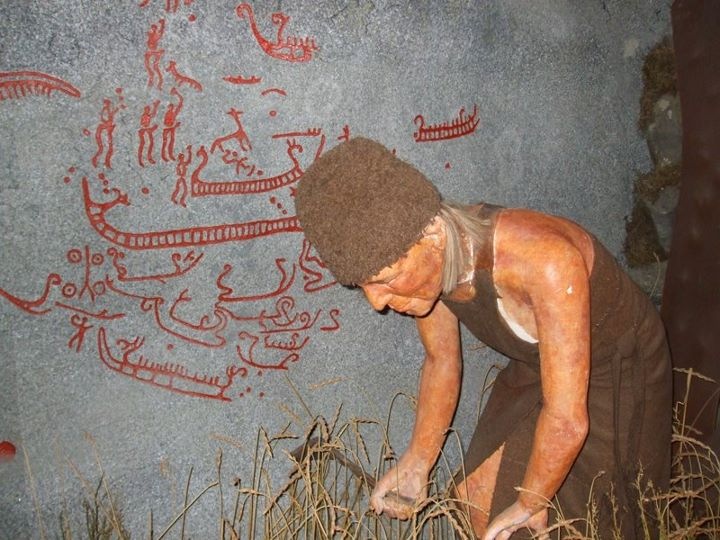 If I'm honest, the idea of visiting an open-air museum during a Norwegian winter didn't fill me with joy. It came recommended by many though and with nothing else on the agenda, it seemed wise to at least give it a shot.
Following our visit to the Norwegian Olympic Museum, Gerry and I made our way through the white and cold of Lillehammer to Maihaugen, not really sure what to expect. It had been sold to me as a collection of old Norwegian houses on a hill overlooking the town, which in the summer are filled with people acting out the parts of homeowners, musicians, bakers, farmers etc. But… this was winter!
There would be no people, so would there be anything to do? As it turns out, yes!
Inside Maihaugen
The winter entrance fee of 110 kroner allowed access to exhibitions inside, in the warm. What a novel idea! We spent over an hour wandering around an exhibition on the history of Norway. Sounds boring, but it was fascinating stuff. The complex history of the land, the development of society and inter-Scandinavian relations was brought to life through films, sounds and exhibits, never letting your attention wander. Well not quite never. at one stage I did dwell on how tough life must have been in northern and central Norway before such comforts as electricity and the automobile.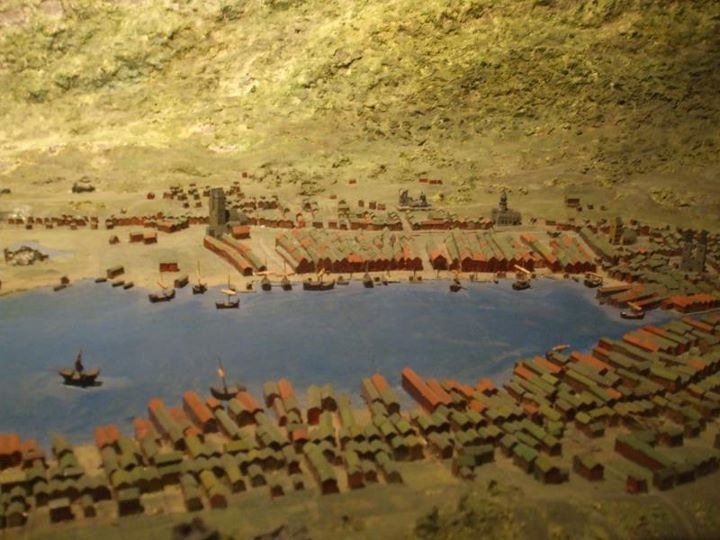 I'm a political nerd so I find such tales of a country's development fascinating. In particular, the film about the creation of the Norwegian constitution at Eidsvoll and subsequent period of Swedish rule and eventual Norwegian independence was very emotive. The last section on modern Norway seemed a little lacking for a country with such a proud identity, but the exhibits they did have were great, such as the 1960's teenager listening to the Beatles in a room full of posters, putting across the sudden influence of UK and US culture as communications improved.
We managed to pop our heads into another exhibition featuring old Norwegian workshops but couldn't spend much time there as the centre was about to close. There was plenty to look at here including old printing presses, old newspapers and other printed materials. Inside the centre there's also a lovely cafe (serving fish soup, of course!) and a decent gift shop that goes beyond your usual postcards and fridge magnets.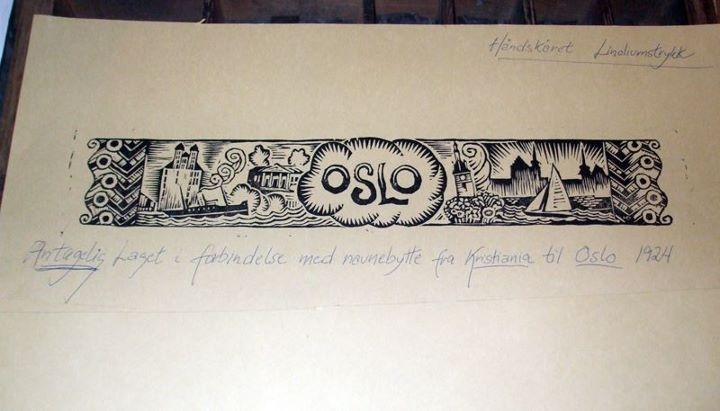 Open-Air Maihaugen
In the winter season you are free to wander around outside until 10pm (for free), but as the light starts to dim early I'd recommend finishing up much earlier! We wandered around the open-air section which was a lot bigger than I'd expected, featuring something like 200 buildings spread over quite an area. It's set out like a small town, with a residential area, working area and shopping area. There's even a mock train station complete with train!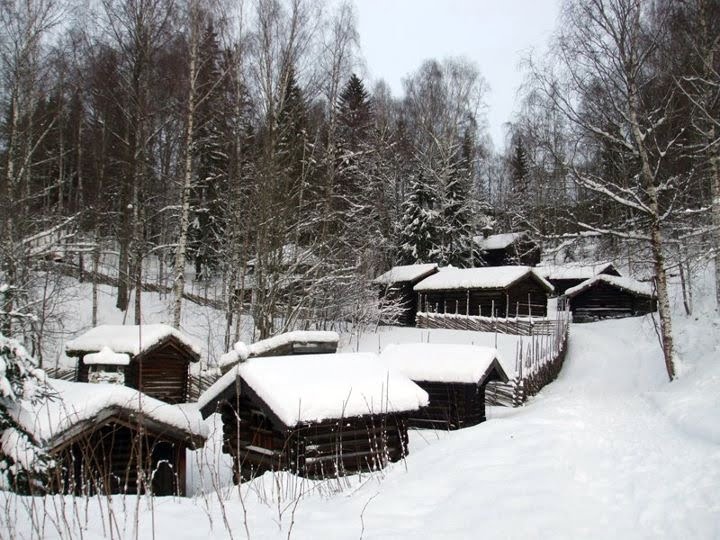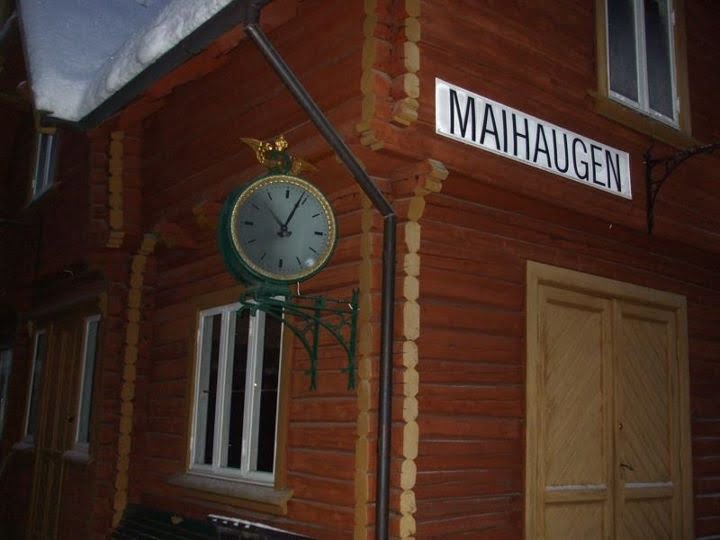 Although you couldn't go inside or really "do" much, it was a lovely walk around some gorgeous scenery, albeit cold. If you go in the winter, take some water! Dehydration is a bitch. Anyway, I got to have some fun in the snow and meet a horse. Sadly the "the horse can bite" sign was totally obscured by snow and ice!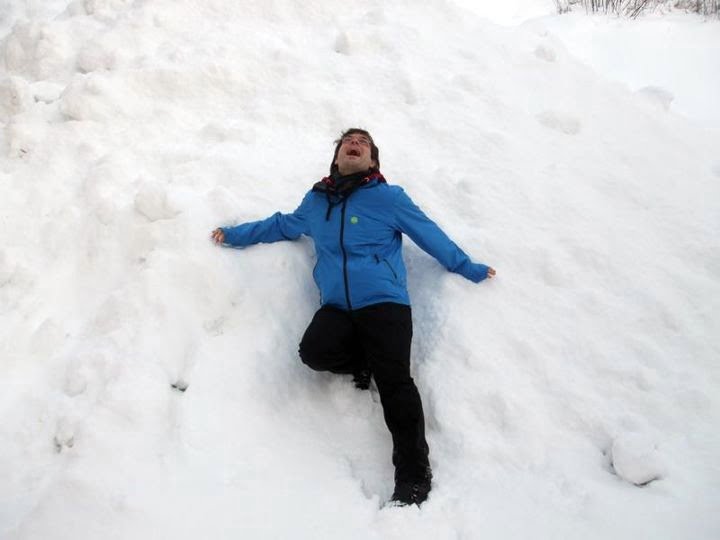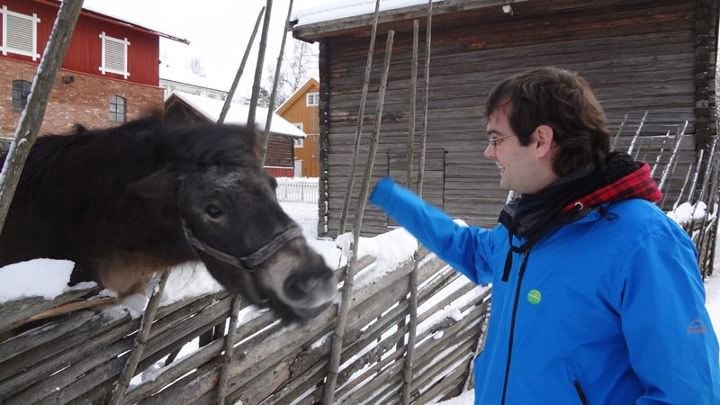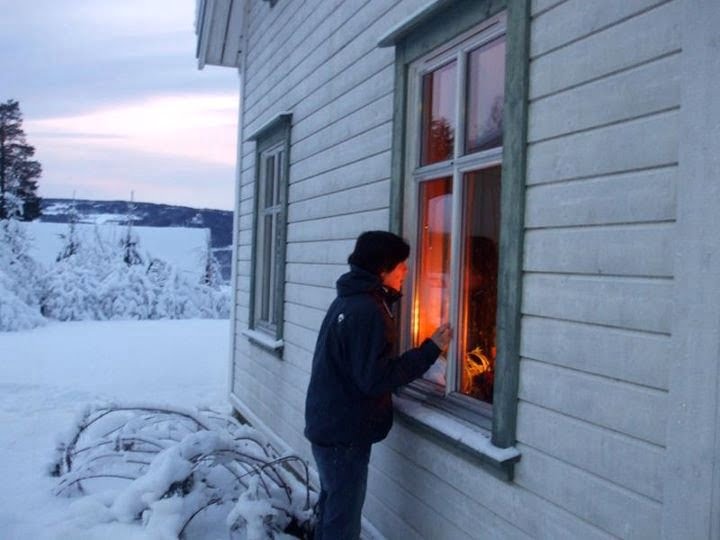 I mentioned previously my wish to return to Lillehammer in the summer and if I do, I shall definitely come back to Maihaugen to see the open-air museum and live exhibits in all their glory!