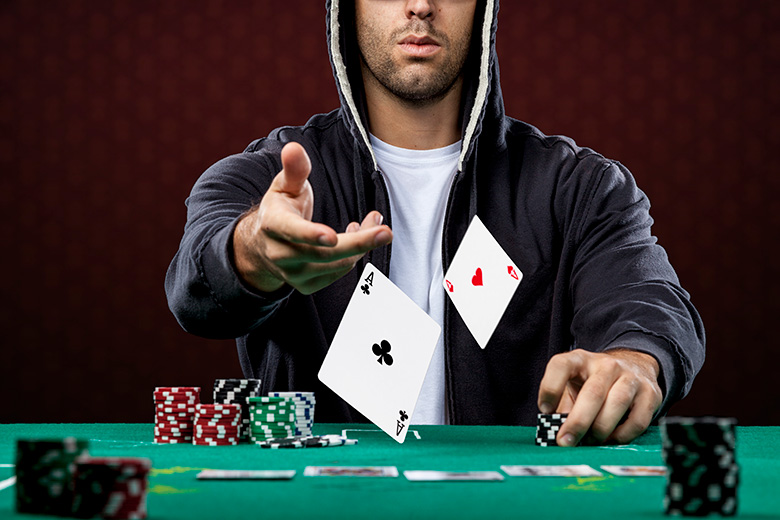 A complete guide to poker in Norway: Legal and tax issues, the biggest tournaments, and the most famous Norwegian poker players.
Once a game of drifters and tricksters and only played in smoke-filled casinos and dodgy back rooms of bars, modern poker is a game transformed. It's one of the world's most popular card games to play and watch.
Ever since Chris Moneymaker came out of nowhere to win the World Series of Poker (WSOP) in 2003, things have been different. He won the Las Vegas event after qualifying online. Suddenly, everyone was playing online, honing their skills in private before stepping into the intimidating world of live poker.
Many people think poker is illegal in Norway, but that's not the whole story. Norway's tight gambling laws have been relaxed slightly in recent years, allowing poker games to take place under certain circumstances.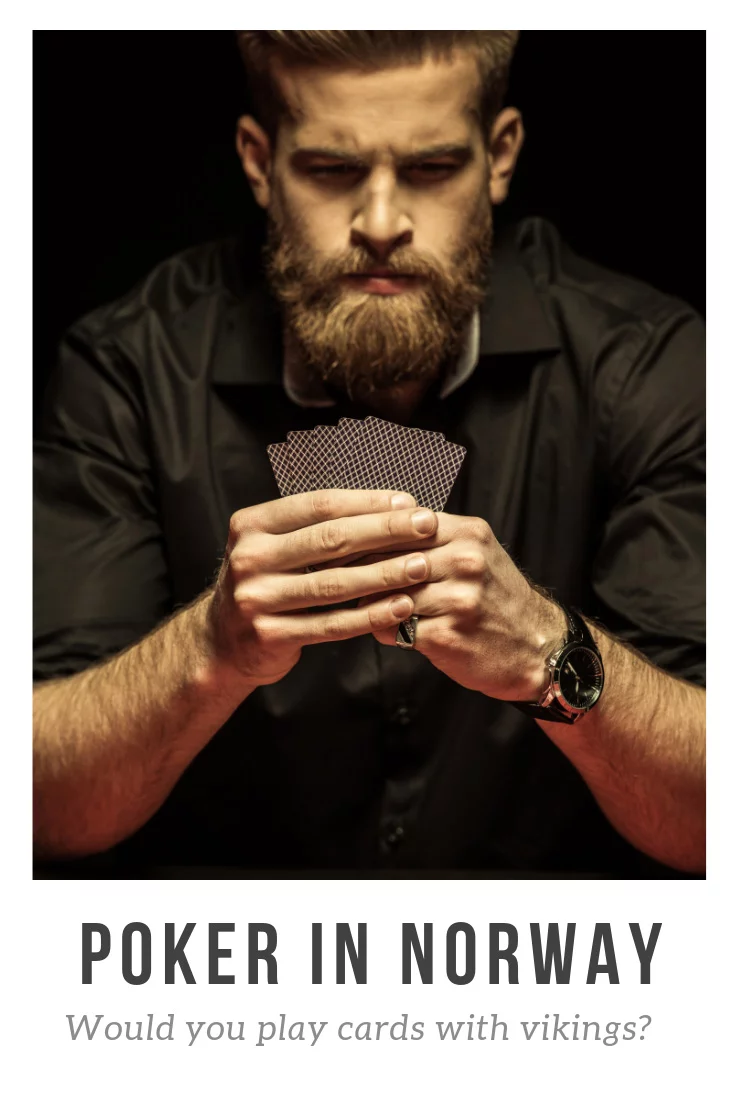 Let's take a look at the situation in Norway today. Is the game illegal and if not, under what circumstances can it be played? Who are the most famous Norwegian players and do they pay income tax on their winnings?
These are the questions I'm hoping to answer in this guide. So whether you're a poker pro or you don't know your big blinds from your bluff, pull up a chair and get ready to play. We're about to go all in…
What is poker?
Rather than one specific game, poker is actually a family of closely-related multi-player card games that combine gambling, strategy, and skill. While recreational playing involves a fair amount of chance, professional players use probability, game theory and psychology to reduce the impact of chance over the long-term.
All variants of the game involve betting as a critical part of the gameplay. The winner of each hand is determined by a combination of the players' cards and a set of shared cards.
Texas Hold 'Em is the most popular variant by a distance. It's the one you'll most likely see on the TV when you stumble upon a late-night broadcast. Within Texas Hold 'Em there are further variants to do with gambling limits and procedure. Other popular variants include Omaha, five-card draw, and five- and seven-card stud.
There are two different methods to play poker: cash games and tournaments. In cash games, players exchange cash for chips and play for however long they wish.
In tournaments, players pay a set entry fee and all receive the same amount of starting chips. Play continues until one player holds all the chips and is declared the tournament winner. Depending on the size of the tournament, there will be prizes for the top finishers, not just the overall winner.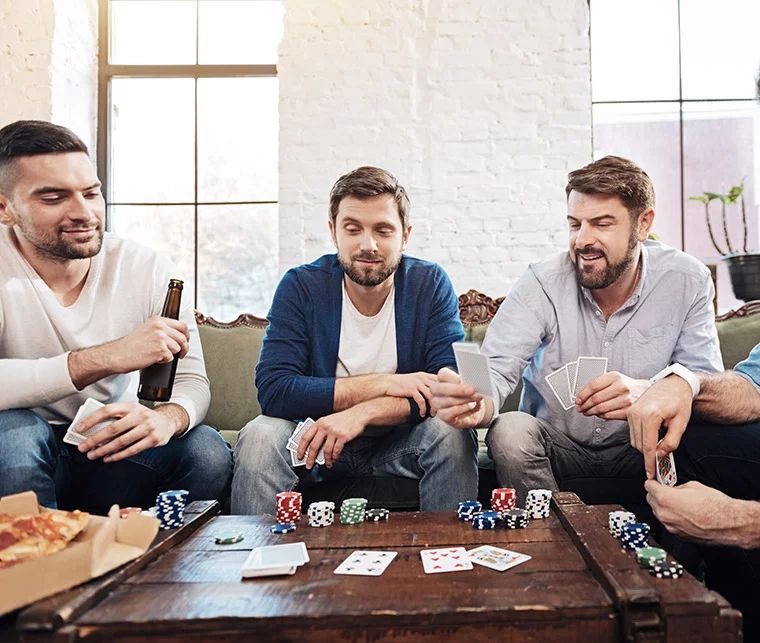 Is poker legal in Norway?
Gambling is heavily restricted in Norway and organized poker games were illegal for many years. However, the law was partially softened in 2014. Since then, home poker games are permitted as long as they do not have an "organised or professional feel."
The regulations on gambling also mean there are still no casinos on Norwegian soil. So this means there is little in the way of organised poker or big tournaments in Norway, with one exception. Since 2014, there has been a Norwegian championships held in Norway every year. Up until that point (and in fact, since then) a championship had been held for Norwegian players in Ireland.
"It's been a long time coming, and I'm incredibly excited to finally play a major poker tournament on home soil," said Johnny Lodden at the time. Lodden is one of the most successful Norwegian players. More on him and the tournaments later!
Is poker popular in Norway?
This is actually much more difficult question that it may first appear. I would say the popularity of the game is less than in many similar countries. That's simply because the game was essentially banned for so long that many people were put off ever trying it out.
However, because of its questionable legal status, there's also no way of knowing how many people played recreationally at home. And of course, just because tournaments weren't legal doesn't mean they didn't take place behind closed doors!
As the law means that all online poker providers are based outside Norway, it's impossible to know how many Norwegians play online.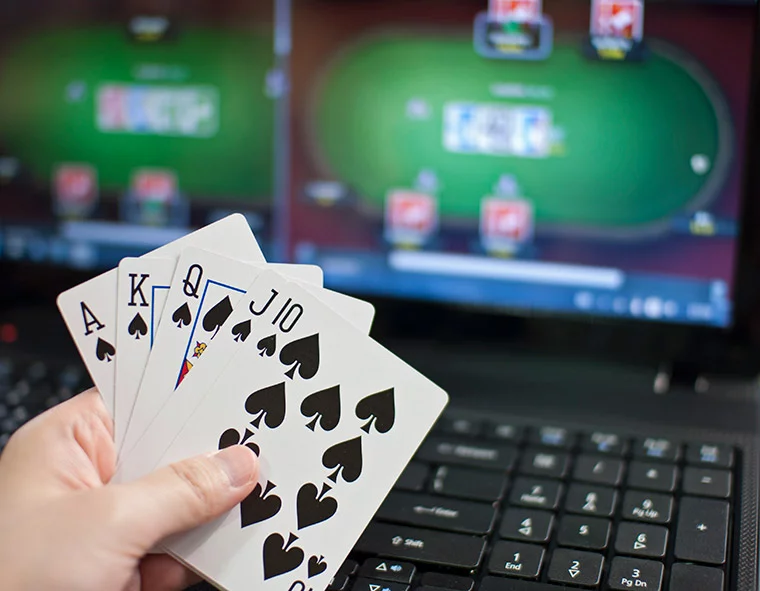 Online poker in Norway
While live poker is restricted in Norway, the popularity of online card rooms means the game is easy to play online, right? Well, not so much.
These card rooms are all based elsewhere, typically in jurisdictions like Gibraltar or Cyprus that offer tax advantages. This means the Norwegian government can't ban their operation in Norway. However, they have taken steps to make it as difficult as possible for Norwegians to play online!
Any bank or financial institution registered in Norway is not allowed to transmit money to gambling providers outside the country. If you try to use a Norwegian debit card to make a deposit on any online card room, the transaction will be declined.
As with most things, there are ways around this ruling. Many regular Norwegian poker players use online payment wallets or even cryptocurrency to bypass the restriction.
Of course, these rules don't stop Norwegians signing up with an online card room to play for free. Every platform offers a free play option, so it's a great way to learn the game without needing to set foot in a casino. Just be aware that a player's psychology changes greatly when real money is at stake!
Norwegian poker tournaments
Despite starting out as an underground event, the Norwegian Poker Championships has gone from strength to strength. For years the event was held in Dublin due to Norwegian law, but since 2015 an Oslo event has been added to the annual calendar.
However, the Dublin-based event continues to attract the best players from Norway, with higher prizes on offer. Typically, more than 75 events are held over the week-long festival with plenty of variants to choose from.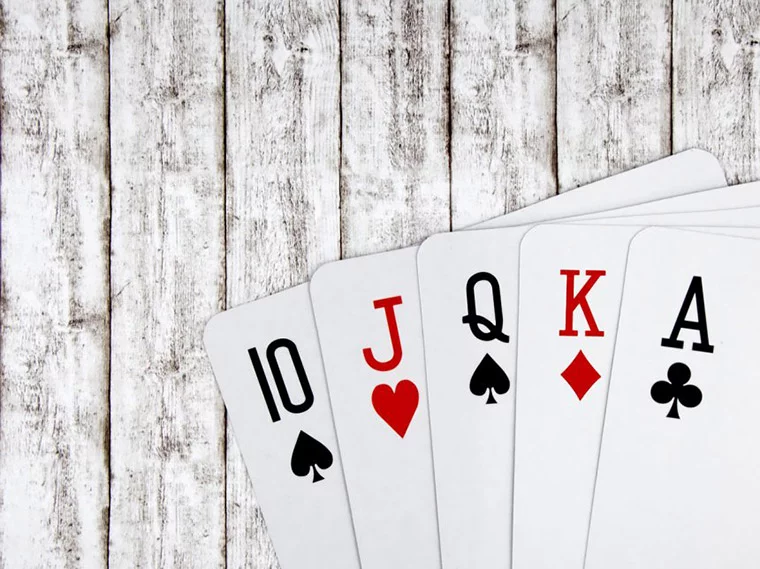 The two annual tournaments are growing in popularity with a few thousand Norwegians competing for a range of prizes at each event. Some of the action is even broadcast on TV.
How are poker winnings taxed in Norway?
Taxation of poker income is a thorny issue in Norway. To call it a grey area would be an understatement. Recent attempts by the Tax Administration to provide clarity have just muddied the waters even more! It's no surprise that many top Norwegian players have relocated to the UK or even the USA for tax purposes.
Much of the debate has centred around whether poker is a game of chance. If so, it must be classified as a hobby. If not, it can be classified as a business if it is the main source of income of a player.
The problem with classifying it as a hobby is that tournament winnings are liable to tax but no deductions are allowable. This could very easy lead to a situation where a player who wins $20,000 in a tournament actually breaks even over the course of their playing year, but is then liable for tax on that $20,000.
This situation is constantly evolving. I'd advise anyone concerned about their tax liabilities from playing the game to join the Norwegian Poker Association, where professional advice is available.
Famous Norwegian poker players
Despite the legal stance of the game in their country, Norwegians have been active in live tournaments and online for many years. While there's no Norwegian equivalent of Daniel Negreanu or Chris Moneymaker, several players have made a name for themselves within the game.
Best players in 2019
Preben Stokkan. "No-one should be surprised" that Stokkan tops the list of Norwegian poker players for 2019 so far. That's according to Poker.no, which says he's considered the country's top tournament player. Stokkan enjoyed a very deep run in this year's World Series of Poker main event, cementing his place at the top.
Trygve Leite. Second on the list of best 2019 players is Las Vegas based Trgyve Leite, another tournament specialist.
Other famous players
The Norwegian Poker Association has created a hall of fame, which currently has eleven names on it.
The best known outside of Norway are Johnny Lodden and Jan Olav Sjåvik. Part of the old school of the game, Sjåvik made his first WSOP final tables 13 years ago, and has recorded 7 international titles. Lodden is the best-known Norwegian to break through from the online game and has recorded an impressive collection of European titles.
The future of poker in Norway
Who knows! One thing is for sure, the tax situation must be sorted out. I can't imagine the game will be fully legalised in Norway anytime soon. But there could be an argument for Norsk Tipping to provide an online platform on which Norwegians can play poker without the hassle of e-wallets and complicated international transfers.
Tipping currently offers a national lottery, sportsbook, and even online scratchcards, so opening up a poker room wouldn't be a far-fetched idea. All their games impose limits on the amount that can be gambled, so there is some built-in protection against addiction, something that international poker rooms don't offer.