The simplistic, minimal, functional design philosophy that originated in the Nordic countries has become hugely influential around the world.
It seems as if the whole world has fallen in love with northern Europe's take on product design. But what exactly is it, and why has it become so popular? Let's take a look.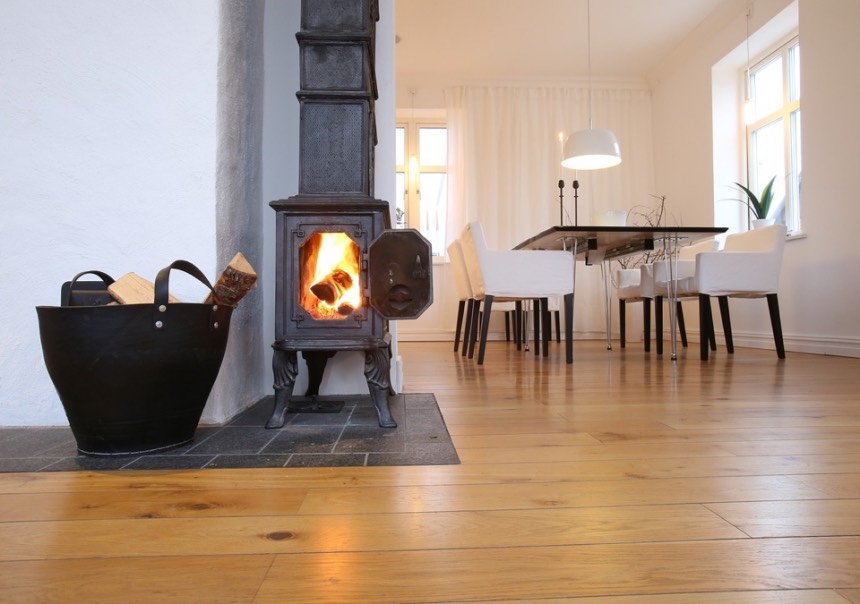 Quick note: I use Scandinavian design and Nordic design interchangeably in this article, but there are differences as Finland and Iceland are not Scandinavian. Find out more in our article on Scandinavian countries. With that out of the way, let's dive in!
What is Scandinavian design?
If there's anything that sums up the Nordic design philosophy, it's this: Finding the balance between functionality and beauty. It's this focus on function that explains why IKEA is so well known for its storage solutions.
Whether you've been a fan of Scandinavian interiors for years and spend all your free time at IKEA, or you're only just discovering them for the first time, welcome!
Subdued colours
Black and white are often seen as staples of Scandinavian interiors. While it's true that Scandinavians are not afraid to make a feature of white space, it's not true that there's an absence of colour.
But those colours tend to be subdued rather than bold. The underlying principles are light, bright and airy, with neutral and pastel shades dominating. When it's time to add a bit more colour, icy blues and pale pinks are popular choices.
That said, don't be surprised to see a vivid, bold piece as a feature, especially a chair or other piece of furniture. Just don't go overboard!
"We have also gone from the clean minimalism, which for a long time was the Nordic designs characteristic, to a softer and more colourful style", Kristian Byrge, founder of Danish design studio Muuto, told The Local.
Some noteworthy designers do prefer a bolder use of colour. Perhaps the most famous is Finnish design company Marimekko, known for their bold, graphic and colorful arrangements.
Wooden floors
Unlike American or British homes, carpets are rarely seen inside a northern European home.
The most common material used is white wood from floor to ceiling, which makes a room seem open, airy, and clean, important aspects during the long Scandinavian winters.
The plain nature of this look helps to draw attention to the craftsmanship of a room, from the architecture to the feature furnishings. Other options besides white wood include soft colours such as birch or pine, or a cool grey stone tile.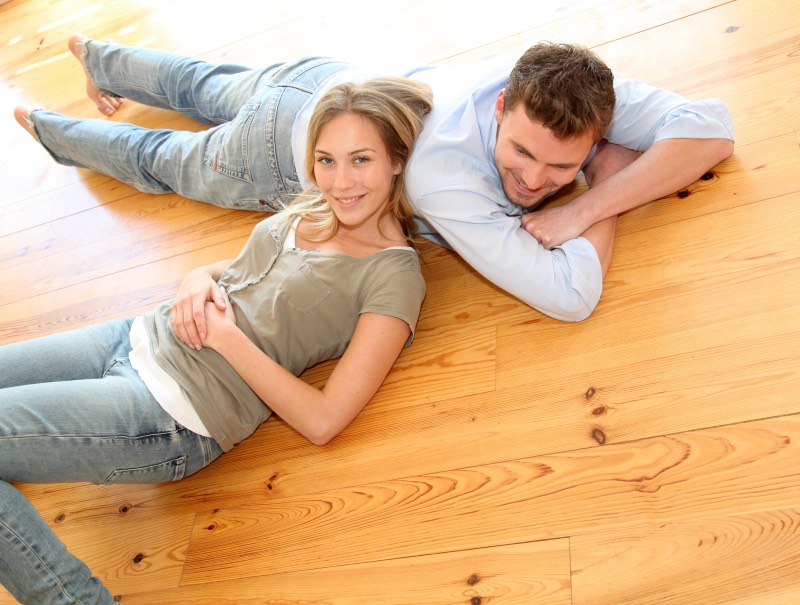 Furniture with clean lines
Most people can point at a piece of Scandinavian furniture but it's a lot harder to explain what characteristics make it so. There is a focus on simplicity, clean lines, and an emphasis on using natural materials, especially wood.
Despite the popularity of the yellow and blue store that we'll try not to mention again, there is generally a focus on artisanal products versus pieces that have been mass-produced on a production line.
As well as the characteristics of the item itself, just as important is its placement in the home. Clutter six chairs together in a small space and you immediately lose the Scandinavian-ness!
When it comes to Nordic furniture, there's few things more famous than the Danish chair. At the time of writing, the Danish Design Museum has an exhibition all about the iconic piece of furniture. The two most famous examples are Arne Jacobsen's Egg Chair, and Hans J. Wegner's Y Chair.
"The chair is the piece of furniture that is closest to human beings. It touches and reflects the body that sits on it, with arms, legs, seat and back. It is a designer's touchstone and design history's favourite object. And the chair is one of the most culture-bearing design objects" – Danish Design Museum.
A cozy take on minimalism
Minimalism is often associated with stark feelings of loneliness and basic amenities, but that's not the case with Scandinavian minimalism. While Scandinavians abhor clutter, they prefer warm and inviting over cold and stark.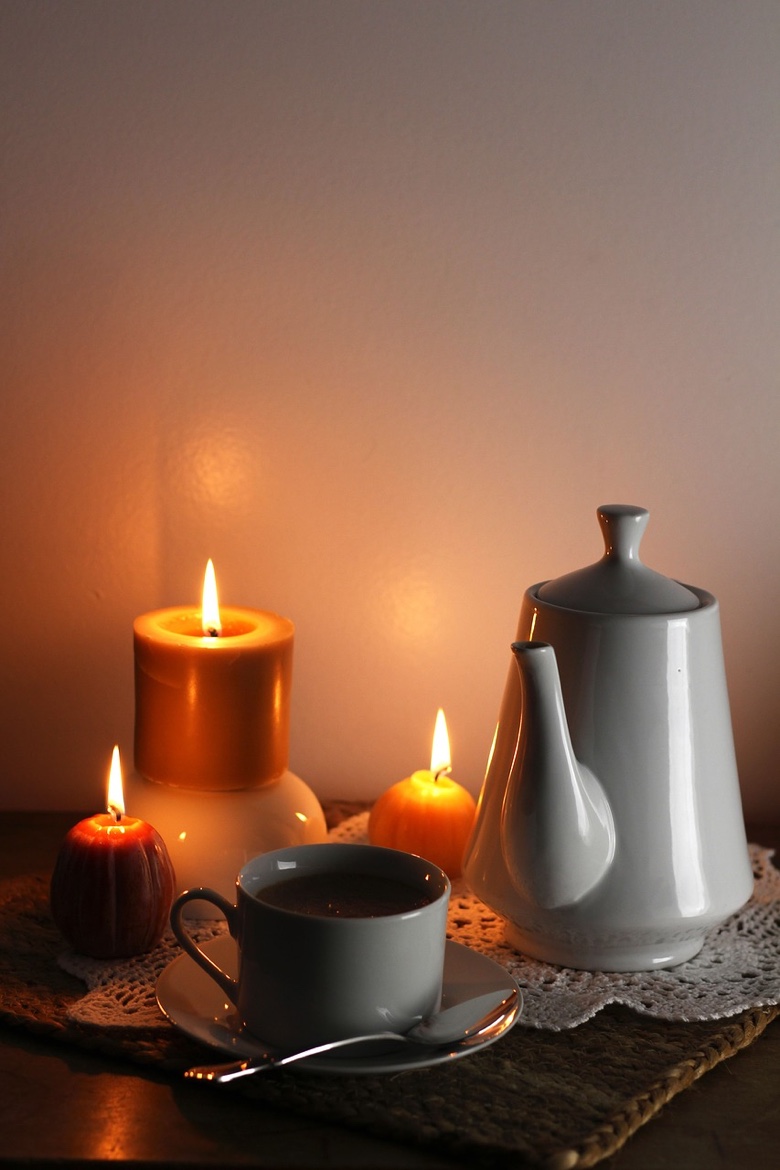 This concept is perhaps one of the best understood of all Nordic design concepts, because of the hygge craze that swept the world a few years ago. That obsession with creating cozy environments while keeping things simple has spread like wildfire.
To get started with cozy minimalism, consider candles, hemp rugs, woven baskets, and a natural fireplace.
An outdoors touch
Scandinavians – and especially the Norwegians – have a deep-rooted love of the natural world. From hiking to skiing, Norwegians spend as much time outdoors as possible. So it should come as no surprise to see this reflected inside their homes!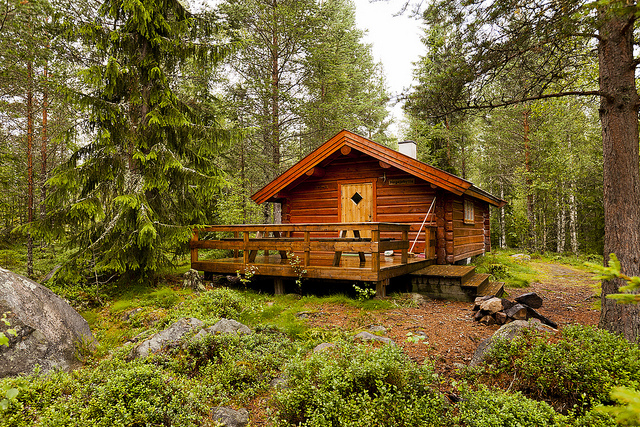 Large floor-to-ceiling windows are common to let in the light, while balconies are a feature in the majority of homes. Inside, natural plants and natural wood-grain furnishings are common features.
What's your favourite feature of Scandinavian design?
If you enjoyed this article, why not share it on Pinterest? We've got just the pin for you: