During my recent trip to Stavanger I took a walk around the harbour to the Oil Museum. For a reason I don't recall, I decided to walk around an old building. What greeted me on the other side was a mooning Mona Lisa!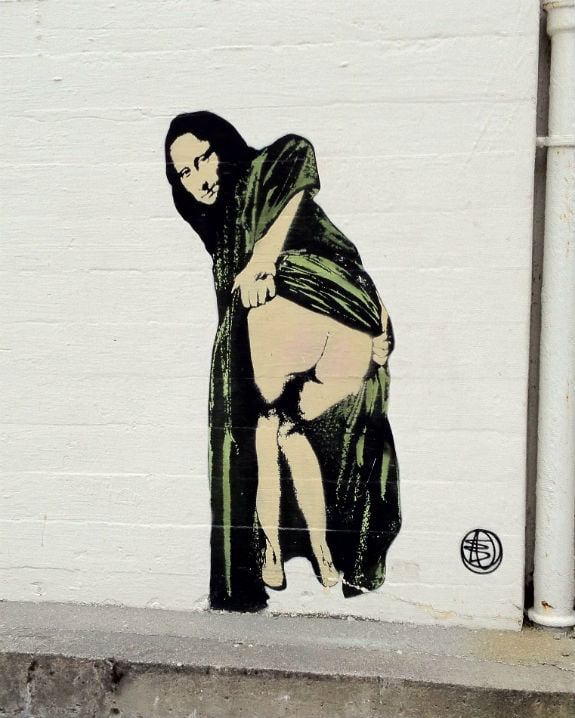 After tweeting the picture, I was sent a link to an awesome Google map of Stavanger's street art, opening up a whole new side to the city I never knew existed.
The driving force behind it all is the Nuart festival, established way back in 2001. At each year's festival, Stavanger's extensive street art collection grows a little more.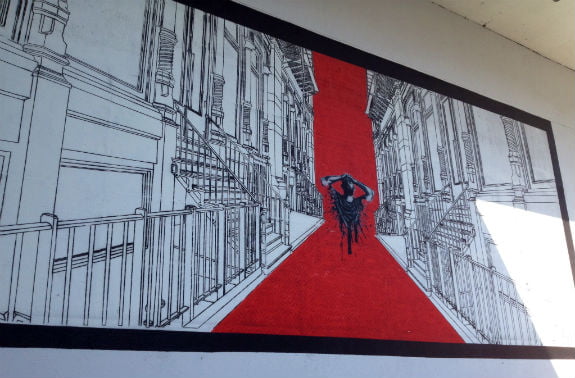 It's discoveries like this that make me realise why Stavanger shared the European Capital of Culture title with Liverpool in 2008.
I didn't have long in Stavanger, but I followed the map for an hour or so to catch some more of the city's urban art: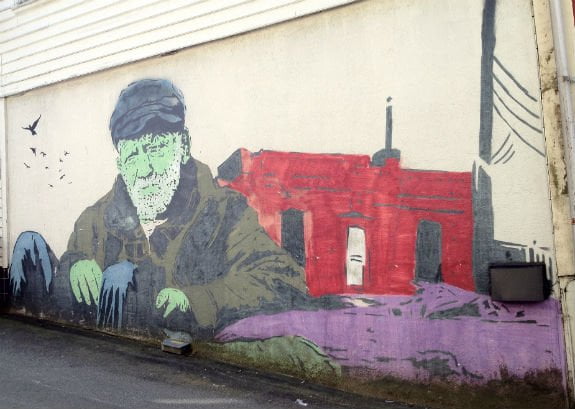 But it's not just artwork on walls that lights up Stavanger's streets: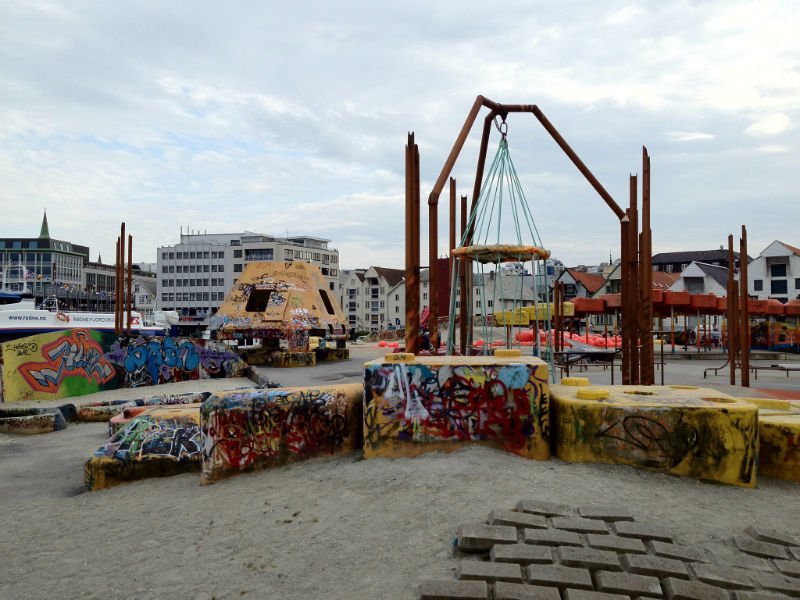 Outside the oil museum there is a bizarre Geopark, a cross between a playground, oil field and graffiti site.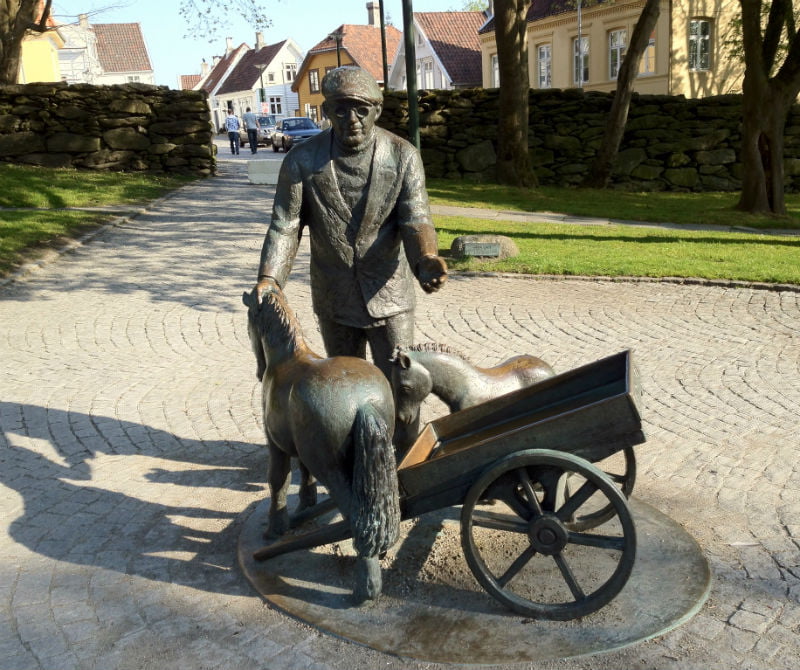 No Norwegian city would be complete without statues and sculptures, of which Stavanger has its fair share.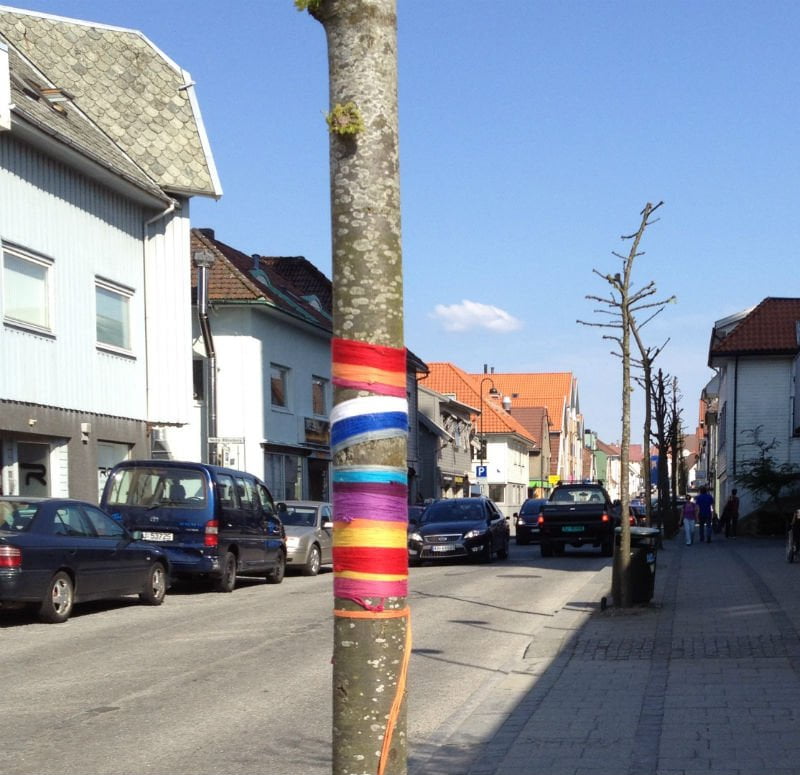 Tree trunks brightened up with coloured ribbons! What's your favourite piece of Stavanger street art?