Swedish train operator SJ has won the rights to run seven train routes in Norway. This will result in job losses at Vy, according to the Norwegian train company's director.
It's been a wretched couple of years for Norway's state railway company. The expensive rebranding from NSB to Vy was widely considered to be unnecessary and has been widely ridiculed.
Following the centre-right coalition's decision to open up Norway's railway operations to competitive tender, the new-look Vy had already lost the contract for the Sørlandet Line. A new subsidiary of British transport company Go-Ahead will operate the Oslo/Drammen to Stavanger line from December 2019.
But things have just gotten a whole lot worse.
SJ picks up two major lines
Swedish company SJ already run several routes into Norway, including Stockholm to Oslo and Gothenburg to Halden. But now they have won the rights to operate seven routes in Norway.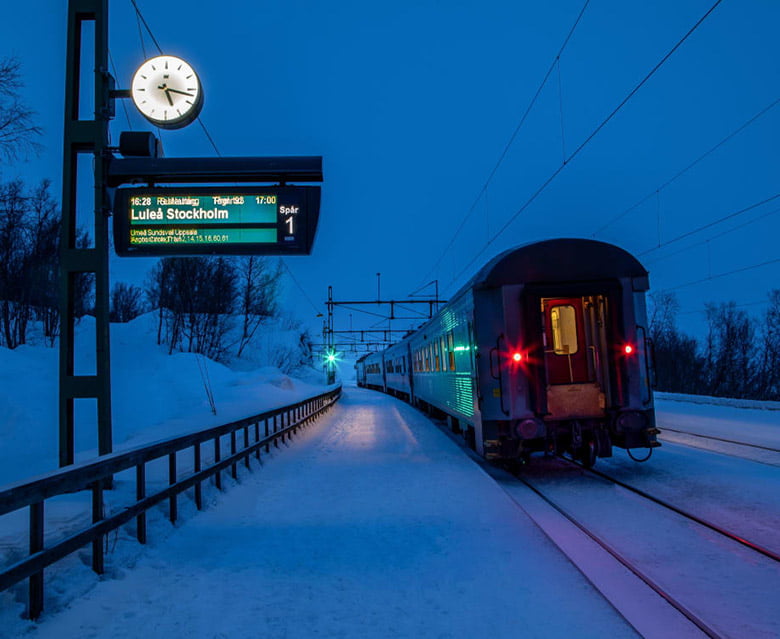 They include the two major routes from Oslo to Trondheim and Trondheim to Bodø, along with several feeder and regional routes. SJ will begin operating the routes in the summer of 2020.
"SJ has been commissioned because we have shown that we are a modern train company that is far ahead in terms of digitization and finding new solutions to improve the customer experience. It is with pleasure that we immediately start the preparations for the assignment to drive and develop train traffic in Norway", says SJ's CEO Crister Fritzson.
"We have been established in Norway for many years with traffic to Oslo and Narvik so we already have a basic structure in place for the new assignment. With 30 years of experience in a deregulated train market in Sweden, we are strong when it comes to putting the customer at the center."
The SJ Group has sales of approximately SEK 7.9 billion and has 4,600 employees. Every day, 140,000 people choose to travel with one of SJ's 1,200 departures from 284 stations.
Job losses at Vy
Vy's director Arne Fosen told NRK that job losses would follow. "We are very disappointed, and we will have to say goodbye to many skilled employees. The staff are disappointed with me."
However, there may be light at the end of the tunnel for anyone at Vy who loses their job. SJ will create a new Norwegian subsidiary to operate the routes, with a view to winning more contracts in the future. Their CEO says he will make an offer to Vy's staff.
"We also have extensive experience of successfully receiving and taking over employees, and we will offer the employees of Vy who today work in the current traffic to come with us on our development trip, says Crister Fritzson.
It comes down to price
Kirsti Lovise Slotsvik, Director at the Norwegian Railway Directorate, was upfront when asked why the Swedes took the routes. "Price decided it. Vy was considerably higher on price," she said.
According to NRK, the Swedish company believe that they can run the seven train routes for one-fifth of the price that Vy currently does today with no drop in service standard. Despite Vy bidding lower than their current contract, SJ's bid was considerably less.