Learning about the Norwegian law of jante through the lens of an independent international author.
An excerpt from The Cursed Bus and Other Writings by J Alex West, an author living in Oslo.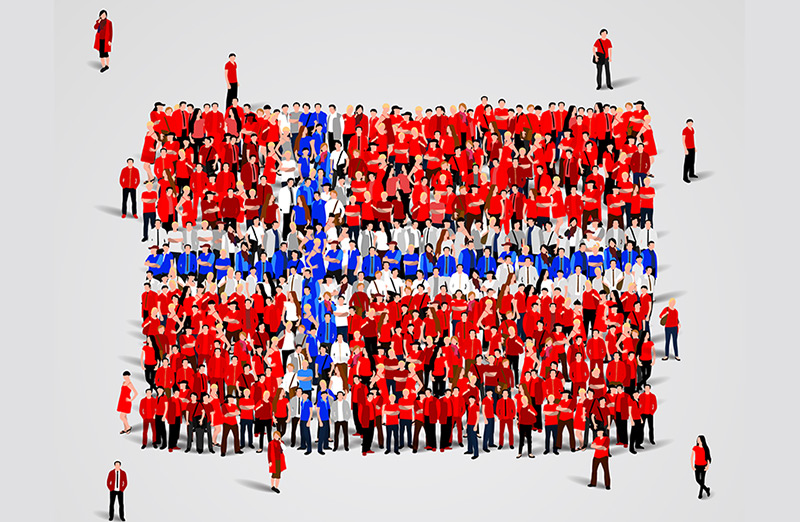 About the author
New Zealand born and of Hungarian and English background, J Alex West lives a quiet life with his partner and son in the Lambertseter area south east of Oslo City. He enjoys reading and writing, as well as exploring the outdoors.
He occasionally works construction jobs to fund his writing habit, and is working on a short story collection that he plans to release in September.
In his words: "The Ten Rules is about my struggle with both Norwegians and non-Norwegian residents while seeking exposure as a self-published writer. It is a commentary on the conflict I have with janteloven."
You can find The Cursed Bus and Other Writings here, and more about J Alex West here.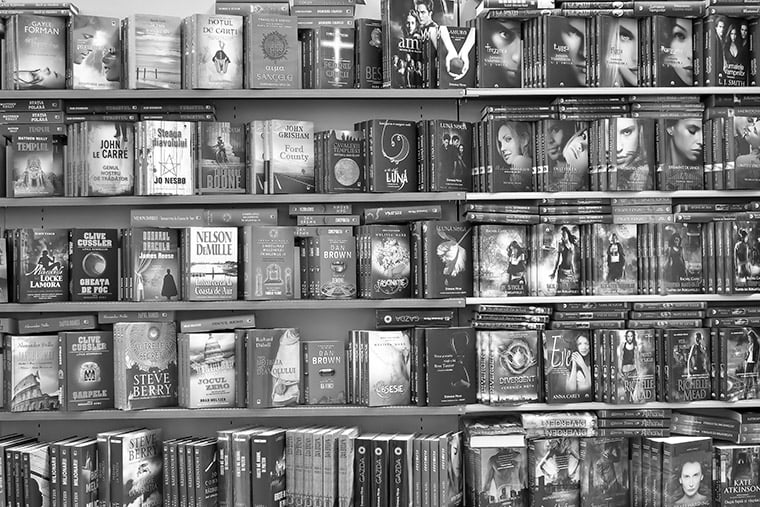 The Ten Rules
Alex, a soft spoken ponytailed man of literary fiction tastes has someone to introduce to me.
'I think you'll like this guy. He listens to podcasts while milking cows and reads at night. He plays music and sees things differently. Might even want to buy your book.'
Getting off the 31 bus at Hausmanns gate, voices ask me something I don't comprehend. When I respond, one of two women in their late twenties, informs me in grammatically correct yet slurred English that the hand of cards she holds will decide my destiny. I'm instructed to pick one.
It's a four of diamonds with a lady wearing nothing but fishnet stockings exposing herself while sucking on a finger. I raise my arms with flat hands to signify I don't understand their intention and the women laugh. They direct the same question to a man walking behind me.
Read more: Janteloven 2.0: The Law of Jante for the Modern Age
Inside the bar, Alex introduces his friend, the librarian, who tells me he loves eastern European novelists Joseph Roth, Antal Szerb and Arthur Koestler. He gets himself a drink.
Despite working full-time, I'm never tempted to shell out 100 kroner, approximately ten euro, for a pint of beer. Rounds are rarely bought in Oslo.
Norwegians tend to be modest and it's frowned upon to promote oneself. As an independent writer who went straight to printing rather than meddling with the expense and bureaucracy of publishing, I'm left in an awkward position.
Alex is aware of this and mentions the librarian read the twenty-seven page poetic historical rant from my novel, Tenure as a Statistician.
'I enjoyed it,' the librarian says, 'some peculiar insights from that character.'
He states his bookshelves are constantly expanding. I have a few recently read novels with me and offer them to the pair, who both decline and reconfirm rejection when I say I don't want payment.
Read more: Five Norwegian Novels to Read
'Money's not a problem for me,' the librarian points out.
Alex says Tenure as a Statistician is one of the rawest reads of recent times and that his friend should buy it.
The librarian squirms as he's taken outside his comfort zone and feels under pressure. I offer a discount.
'It's really quite okay,' he says. 'I have to return to my condominium in St. Hanshaugen and go back to the farm in the morning.'
We leave.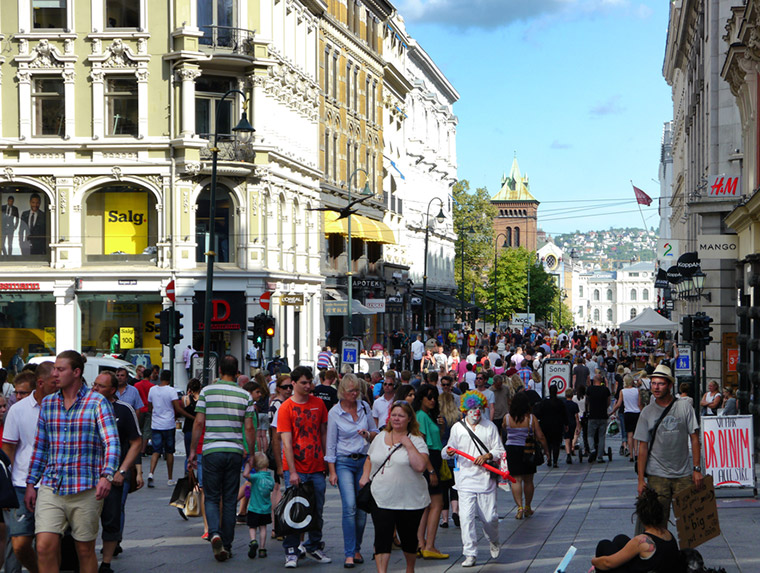 I've accumulated 300 books and must offload some for cash. Slightly west of Grønland and a stone's throw away from Brugata tram stop, a second-hand bookstore is well stocked with English titles.
The proprietor drinks coffee while sitting in a barber chair.
'Hei hei,' he says.
'Heisann.'
I decide not to continue in broken Norwegian. English is always acceptable in business trade.
'Are you buying books?' I say, tugging my suitcase behind.
'It depends what you've got.'
'I have Jose Saramago, plenty of US books, some female authors – '
'Look,' he says, raising an upright palm. 'Let me see for myself and I'll tell you at the end.'
'Okay,' I say, stepping back, 'I merely wanted to discuss books as I'm an avid literature lover.'
'Just…just wait.'
'As you wish.'
I struggle to hide my disappointment. The owner offers me twenty-five kroner per book and shows frustration when he sees small crimps on back covers and finds inscriptions inside. He buys sixteen books and I take 400 kroner from him, spending eighty of that on Farewell Waltz – a Milan Kundera novel – and twenty-five kroner on a coffee from the shop's reading room.
He relaxes and we converse for a couple of hours.
I visit two to three times a week to write, never buying books (which average 120 kroner) but always taking coffee. The proprietor informs me he's going across the street for a kebab and asks if I'll watch over the shop.
Any question I have, he answers. He fills the press and requests I let him know how many cups I drink before I leave.
I convey that I'm a self-published author and while I was told Norway is about networking, I've faced difficulty reaching people.
'Aren't…aren't there any writers in Oslo you can work with?' he asks.
'Not Norwegians. Too closed. I was part of an expat writers group. It started off okay, but when Trump got elected and the #metoo movement took off, it transformed. I initially showed support, but was judged on my gender, not on my work. We write to escape negative stereotyping, to avoid media scapegoating.'
'It's an important issue. I'm an actor and there's a lot of sexual harassment in the theatre.'
Over two years in Oslo I'd never heard a wolf whistle. Those few times I was out, in verbal debate I'd watched as women squared up and men cowered in response. I keep this to myself.
'Did any particular event give you such resentment?'
'I went on a writers' retreat. A giving soul opened her family hytte for eight women and three men. Writing exercises were timetabled, but I couldn't focus. There were headsets, laptops, iPads and smartphones, plus mid exercise calls conducted with children. I retired to my room and read.'
'Doesn't sound that bad.'
'On the final night we played a getting to know each other activity, regarding incidents from our past. It began light. One woman brought up sex stories and the others followed. I was told about outdoor escapades, bondage sessions and a ménage-a-trois involving an escort. The middle-aged women's competition resembled nervous girls coming together in university halls for the first time. I felt low.'
'You shouldn't have. We're a gender equal society.'
'I'm not stimulated by these conversations. Not at my age.'
'So, what happened?'
'I went back to my room and told my roommate about the discussion. He said, "I'm glad I wasn't there," and continued writing.'
'And the third man's take?'
'He returned to our sleeping quarters. "That was cringy," I said. He suggested I not speak badly about our colleagues and made his bed.'
'Maybe you're looking into it too much.'
'Afterwards I disagreed with a member who claimed 2018 would be the 'Year of the woman' – a CNN journalist's theory that if only women were published in 2018, it'd even out the gender imbalance for 2019. I asked where transgenders fit in and was hit with rebuttals that Oslo is a rape capital, and that males in Hollywood had committed sex crimes in the eighties.'
'I don't see why an opinion difference would be so upsetting.'
Read more: Are Norwegians Rude?
'I asked the member if she'd box all sons, brothers and husbands as criminals and sentence punishment? The other two males at the table would neither back nor disagree with me – they avoided eye contact and looked down. I left.'
'So that was the last straw?'
'No – I wasn't thinking. My pregnant partner was ill in hospital. I'd injured my shoulder at work. I wanted support, not chastisement. I foolishly viewed the group head's Twitter page which was filled with vilification of men. I wrote to her asking how a responsible leader could do this.'
'I can't imagine that went down well.'
'It didn't. She emailed me to say I'd gone public with verbal abuse of a group member – by challenging her colleague's 2018 women-only publishing theory – and violated her personal freedom of speech by targeting her Twitter comments, declaring their tolerance clashed with my bullying. So, I was banned. She signed off with, "I wish your partner a healthy pregnancy and safe labour."'
'Maybe I know her. What's her name?'
'Her name is Z – '
The door opens and a customer enters, interrupting our conversation, so I return to my writing. Despite having a collection of LPs, the same two albums are always played. Mutations by Beck, and Live from KCRW by Nick Cave and The Bad Seeds. I respect these artists musically, but the repetition starts to grate.
While the second owner is working – a jittery and less accessible individual – he smokes in his shop and leaves me alone. He also plays those same two albums.
Coffee's raised to thirty kroner. I've spent money, discussed literature, watched the shop, and shared experiences. Now's the time.
'Here's a copy of my book,' I say to the first owner.
'I don't have energy to read books.'
'Well, maybe you don't. But you mentioned an anthology coming out from the shop. Perhaps there's an excerpt you could use.'
'Okay, I'll look.'
'Great, I'm going away, so I'll be in touch soon.'
'No. Just wait. It'll be me contacting you. I've got your details.'
No emails have been exchanged, nor thirty kroner coffees purchased. I haven't heard Beck or Nick Cave on vinyl for almost a year.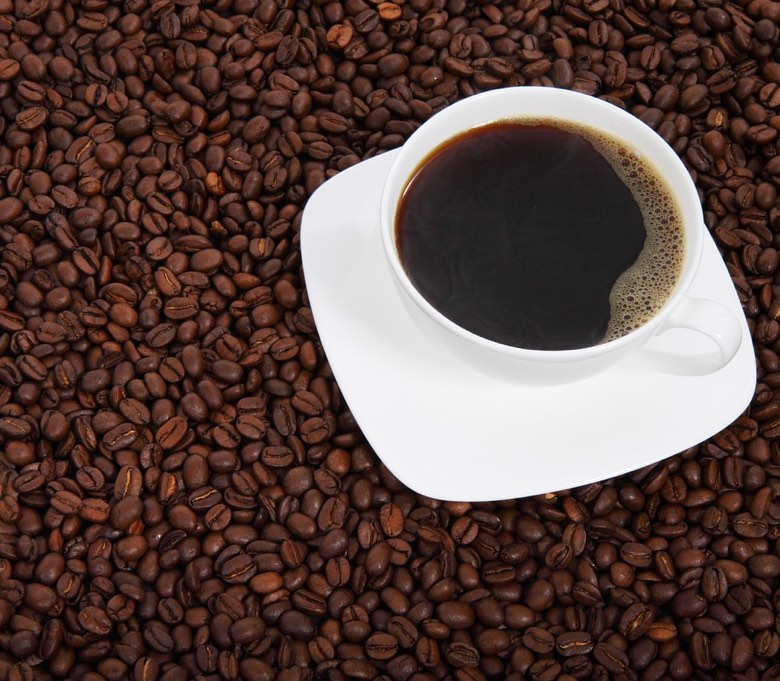 Even though I rarely smoke, I occasionally have a couple of cigarettes at hand when on holiday. In the Lisbon sun, a man with hard deep lined skin, a potbelly, and long hair sits smoking.
'Got a light?'
He gives me a lighter and I ignite my cigarette. The smoker tells me of his walking mission around Portugal. He lives in Tjøme, Norway and for a number of years has escaped during the summer, opposing the much more common avoidance of winter. It was the abundance of noise and flashy cars, designer boats and traffic jams which led him away.
'Norway offers nothing,' he says, 'just a generous pension. I was a carpenter.'
In his sixty years, he'd neither married nor had children.
'There's too much money in Norway,' he says. 'Young people don't want to work. They don't want to use their hands. They don't even want to help each other.'
He goes on to say Norway lets in too many people, but that most come from nothing and can't be turned away. The Norwegian postal service – he claims – runs its office from the Czech Republic, screening and interviewing workers for salaries no Norwegian would accept.
I relate my year and a half in Norway's construction industry. It's the 18th of May, which succeeds Norwegian Constitution Day, Syttende mai. He's relieved to be outside Norway, saying he'd never fit in with the forced participation.
On my first Constitution Day, we held a party in our apartment. Aleksandra made salmon wraps and guests brought assorted dishes. Drinks were served and Norwegian flags of various sizes poked out of potted plants, vases and windows. The NRK broadcast of the parade flickered on her television.
The second, a week before the birth of our son, Theo, had me dressed in a suit and tie, attending the school celebration of her young nephews.
Yet, on the third – the day before this conversation – I stayed inside and read my book. The Lambertseter marching band filed past our balcony where I held Theo up so he could see and hear the horns. That was the extent of my festivity. Aleksandra dressed him in a festdrakt and went to the city.
Over a two euro litre of beer, the smoker sums up his position.
'The adventure of Thor Heyerdahl and Roald Amundsen has been replaced by oil wealth, Swedish influenced political correctness, and Americanised fashion. When everyone's rich and the state lets no one starve, empathy disappears and curiosity fades. That's what happened to Norway.'
He's one of few Norwegians I've encountered with the ability of cultural introspection. I offer him a copy of my book.
'I'll pay for it. How about twenty euro?'
'Really?'
'Of course. I love reading and how will you go forward if no one supports you?'
In three years, he's the third Norwegian to exchange money for my 376 page creation.
I'm touched.
—
Brushing my teeth with the door open, I recognise a man leaving his room.
'I sat next to you on the plane.'
'Ah yes, you were always sleeping,' he says.
At the breakfast table, he explains he's a professor of Norwegian literature.
I reveal my favourite Norwegian novels are The Birds by Tarjei Vesaas, A House in Norway by Vigdis Hjorth and Hunger by Knut Hamsun, all read in translation. He's overjoyed with our conversation.
'Yes, and the black and white film version of Hunger is a must watch…Doppler is such a clever book…Knausgaard is the world's greatest living writer…Vesaas is a genius of the human heart…Hjorth is highly intelligent…Gaarder an underrated philosopher…Seierstad has a strong eye and isn't afraid of stating the facts…Petterson's books are true Norwegian gems, especially Out Stealing Horses.'
I tell him I was reading Jens Bjørneboe's The Sharks at a café, when a worker exclaimed "I love that book, pity he's a misogynist" and bared angry white teeth when I said, "he can't be a misogynist, he's dead."'
'Ahhh yes…Bjørneboe, wonderful, so wonderful. But you must try Dag Solstad…won many awards. Ibsen is my favourite, along with Undset. But there are hundreds of greats. Hundreds!'
'Have you ever read the Danish-Norwegian Aksel Sandemose?'
'Ahh, fantastic writer.'
'My partner dismisses janteloven as dated. I see it everywhere in Norwegian psyche. Do you?'
'Of course. It's very important. We're great believers in fairness.'
I enjoy his enthusiasm, although unrevealing of Sandemose mocking society, and without negative criticism of any Norwegian writer, I'm sceptical.
'What foreign literature do you read?' I ask.
'Oh, a bit of Swedish, some Danish. I enjoy Icelandic sagas'
'Anything outside of Scandinavia?'
'No.'
'American, French, English, or Russian?'
'No, I'm not interested.'
I stroke my chin, 'I'm meeting someone in town, so maybe I'll see you after.'
'Yes, yes, a day of walking and beer and then more walking for me,' he laughs.
Later, I'm sitting in the common area with Lucas, a friend of mine living in Lisbon, when the professor leaves his room and approaches him.
'Where are you from?'
'Canada.'
'Canada, oh that's okay.'
'Where's not okay?' I ask.
'America.'
'I like Trump,' Lucas says.
'You're joking,' he replies, leaving before a confrontation.
'Lucas, it worries me a professor of literature judges one by nationality.'
'I'm from academia. With certain nations it's commonplace. Don't pretend to be so naïve.'
A couple of days pass. I don't encounter the professor until checking in for our co-incidental departing flight. He greets me and we chat.
'I enjoyed having my own room at the hostel,' I say.
'Oh yes, me too. Privacy is important. And I don't do well with hotels. I don't like rich people.'
'Are you going back to teach immediately?'
'No, I have a huge new campervan so I'll take it around Norway. After, I'll head to my hytte for a few days' relaxation.'
Clearing security together, I take a seat in the crowded departure lounge and wipe sweat from my brow.
'I have one of my books left. Would you like a complimentary copy? If not, perhaps someone in your department may be curious to read it.'
His cheekbones raise showing uneven teeth and he shakes his head side to side.
'From the front to the rear of my campervan, I have a whole shelf of novels to read. I don't need more books.'
Airborne, I stretch my legs and cradle down the aisle, noting the professor reading a Lisbon tourist brochure.
He looks up, 'I finished my crime thriller, and this is all I have to read.'
I open my mouth and say nothing, stretching my knees to my stomach and returning to my seat.
Janteloven. By offering the academic the opportunity to experience my work, I was breaking all rules of jante, aside from number eight.
The ten rules state:
#1 You're not to think you are anything special – by presenting my work as a creator the rule is broken
#2 You're not to think you are as good as we are – as a creator, to a teacher of creativity the rule is broken
#3 You're not to think you are smarter than we are – as an outsider offering an insider an opportunity to learn something new, the rule is broken
#4 You're not to imagine yourself better than we are – see answer to #3
#5 You're not to think you know more than we do – see answer to #3
#6 You're not to think you are more important than we are – see answer to #2
#7 You're not to think you are good at anything – see answer to #3
#8 You're not to laugh at us – unless the internal laughter at an academic of literature of such a high position with no curiosity counts, rule #8 unbroken
#9 You're not to think anyone cares about you –see answer to #3
#10 You're not to think you can teach us anything – see answer to #3
The wheels hit the tarmac. I can never live with janteloven. I can only reside.
Back in Norway, my home lies in the rooms of my apartment and the forest outside my door. I've lost all interest in communicating with new people and curiosity for things unknown. I'll only talk when necessary. There's no time for informality.
I won't bother anyone, but I will speak the language.
Reluctantly, I'm becoming Norwegian.
My son, dear Theo. What can I do? I have no choice. I hope when you're an adult it'll be different, but I'm not sure anything changes.
I love you.
—
A year and a half after my meeting with Alex and the librarian, I'm invited to speak at a writer's festival in Tønsberg, 100 kilometres south of Oslo. The offer is generous: return train travel, festival entrance, two meal tokens, and two drink tokens.
I manage a lift down with the librarian, the first time I've seen him since that night, eighteen months earlier. I settle my nerves with successive beers and give Alex one of my meal tokens.
I'm to deliver a presentation on my novel and recent transcription of my grandfather's war diaries, Spitfires and Spots. When the announcer mentions I'll be presenting a book written in English, fifteen or so people leave and four remain: Alex, the librarian, plus the librarian's brother and girlfriend. I speak to the small crowd. Two younger Norwegian women enter halfway through and stay till the end.
Later I'm scheduled to participate in a debate. I told the organiser my Norwegian is too poor for a debate and he said English would be no problem. The librarian buys me a stout and I give him a copy of my book.
I learn the debate on publishing and self-publishing pros and cons is to be bi-lingual, my rebuttals in English, theirs in Norwegian.
'I have already lost this debate,' I tell the crowd, 'but I'll do my best.'
The discussion is awkward and pointless.
—
J Alex West is the writer of one novel Tenure As A Statistician and one collection of essays, The Cursed Bus and Other Writings. He is also the transcriber of his grandfather's war diaries Spitfires and Spots, which detail five years of the life of an RAF fighter pilot during World War 2.