This LED-packed artificial tree lights up a lesser-visited part of the Oslo waterfront. Here's the story of The Oslo Tree.
This is the Oslo Tree. The year-round modern art installation adds a touch of interest to an otherwise commercial and industrial neighbourhood in Oslo. It is a gift to the city of Oslo and will be in place until at least 2024.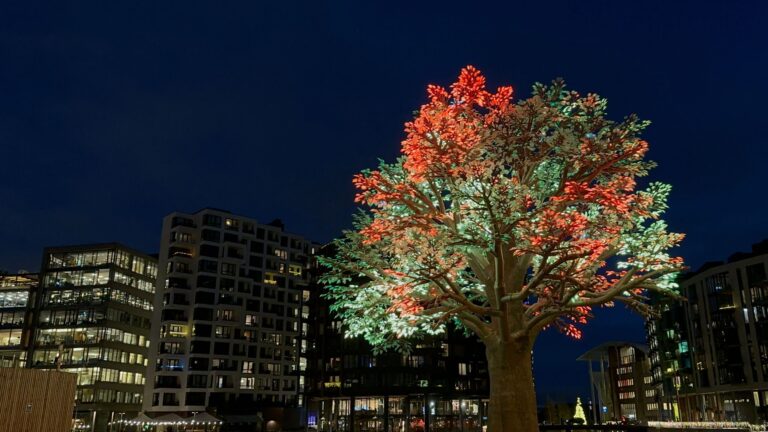 The project is specially adapted to withstand the Norwegian climate, and as you can see it was still working despite the snow and freezing temperatures.
Standing 14 metres high and 14 metres wide, the tree's 150,000 LED lights are dimmed at night so the best time to appreciate the colour-changing artwork is in the early evening, by which time the sun has long since set on the Norwegian capital.
Watch: The Oslo Tree by day & night
On a recent trip to Oslo I sought out some of the city's best Christmas decorations by day and night. While the Oslo Tree isn't a Christmas installation, it does add a festive touch to the city. Here's a video introduction.
If that video piqued your interest, read on for lots more pictures and the story of The Oslo Tree.
Trettenparken
Located behind the Tjuvholmen development, The Oslo Tree is a statement art project for the redevelopment of Filipstad.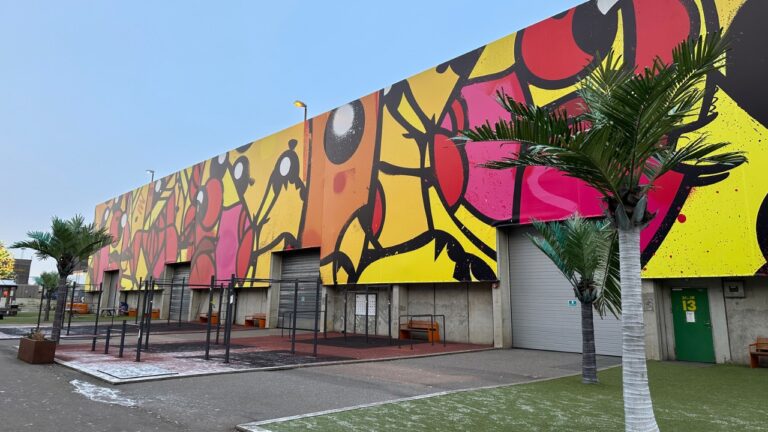 It is the centrepiece of Trettenparken, an urban park that I'm sure is a great place to spend some time in the summer. Unfortunately, as you can see, I visited in the winter!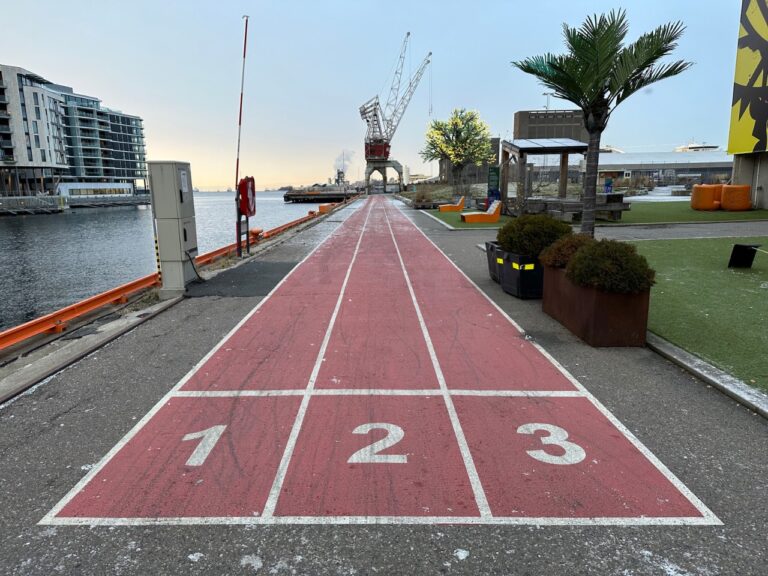 If you're walking from elsewhere in the city or taking the bus you'll pass through the urban park on the way to the tree. You can take a bus to the Tjuvholmen bus stop, from where the tree is just a few minutes walk.
The story of the project
Canica bought the tree in 2017 with the purpose of giving it to the people in Oslo. Never heard of Canica? It's the holding company of Norwegian businessman Stein Erik Hagen and his family.
Canica owns large chunks of retail companies Komplett and Steen & Strøm, with other holdings in Orkla and Jernia. It was founded to hold Hagen's shares in the Rimi grocery chain which became part of ICA in 2004.
Canica covers the construction, maintenance and operation costs. The Oslo Tree will stand in Trettenparken until at least 2024.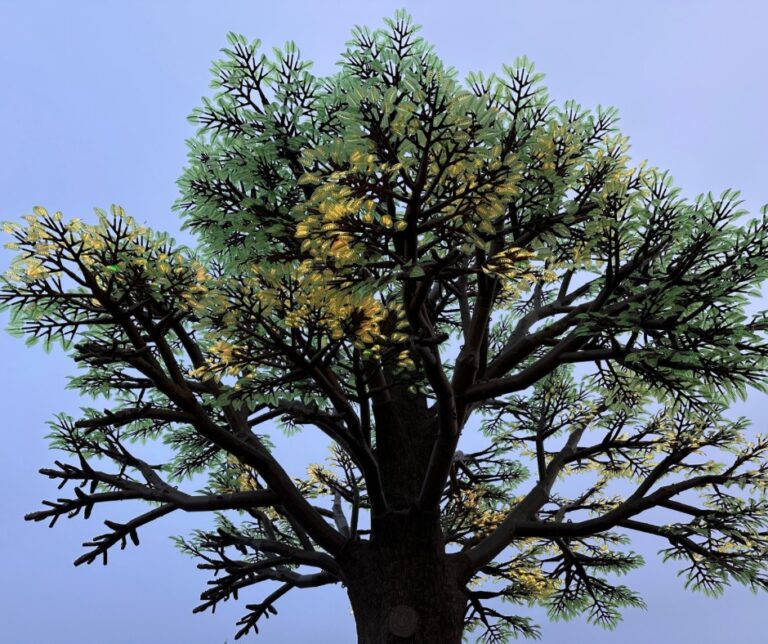 If you're in Oslo and plan on heading down to see the tree, I recommend going in the early evening when the brightness of the tree will be more apparent. Bear in mind if it's cold in the city the waterfront wind might feel extremely chilly.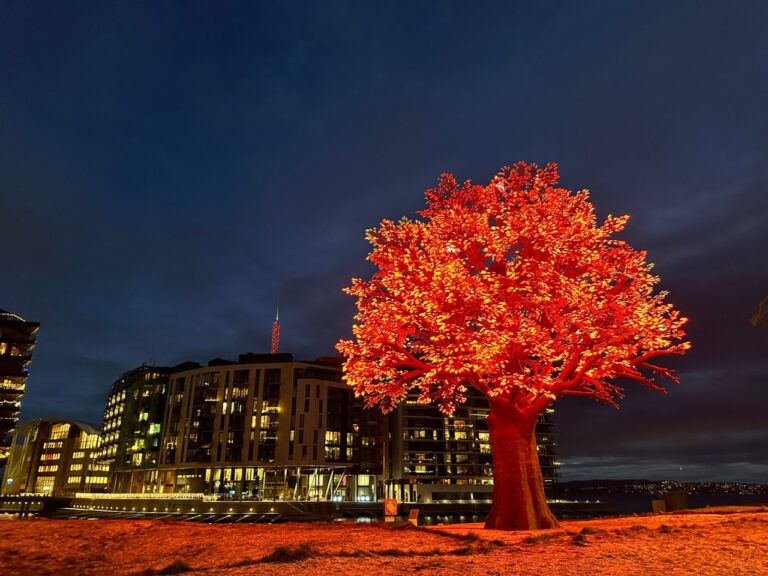 If it is cold, consider taking the bus to Tjuvholmen and after seeing the tree, ducking into one of the bars and restaurants on Tjuvholmen or Aker Brygge.
Have you seen The Oslo Tree? Let us know what you thought in the comments.