It didn't win an Oscar, but tragicomedy 'The Worst Person in the World' has shone the spotlight on the Norwegian film industry. Here's what you need to know about the hit film.
Hopes were high of a Norwegian Oscar winner this year as 'The Worst Person in the World' made the shortlist for Best International Film. Although Liv Ullmann did pick up an honorary Oscar from the Academy, Norway missed out on the big prize.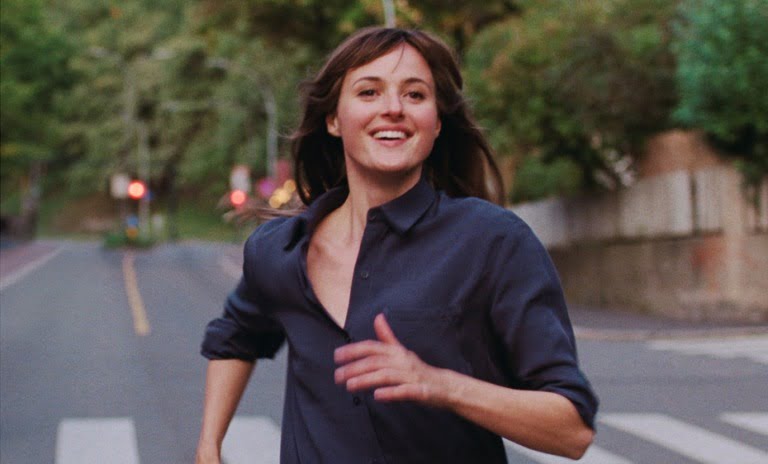 Setting the disappointment aside, the success of the movie among critics has got people talking about Norwegian language movies. In fact, NTNU's Anne Gjelsvik said the attention the film has received is "unparalleled in Norwegian film history."
If you've not seen the film yet, here's what to expect.
An Oslo trilogy
The film, by acclaimed Danish-born Norwegian director Joachim Trier, is the third in his very loose 'Oslo trilogy'. Described by some as 'love letters to Oslo', the three films are not interrelated but all show realities of living as a young person in Oslo.
Introducing Julie
The Worst Person in the World starts with a young woman alone on a balcony in an evening dress, anxiously pacing and smoking a cigarette. From there we go back in time to see what brought here to us and why she's so anxious.
Julie starts out as a medical student. She's very good at it but feels like she's missing out on something. 'Aha!' she thinks, 'I care about the mind, not the body' and changes to psychology. But no, psychology isn't for her either. Eventually she settles on photography, which opens up the artistic side of Oslo; a world that she's never seen before.
At a party, Julie, by now in her late 20s, meets Aksel, a comic book artist around 40. They hook up but Aksel points out that they're in very different stages of their life and it won't work. They agree to separate and…then end up in a relationship!
As she heads towards her 30th birthday, Julie starts to doubt that this relationship is right for her. They're perfect in every way but the difference in life stages – effectively indicated by him wanting children now and her wanting to wait – are getting harder to ignore.
At another party one evening she meets Eivind, who is much closer to her in age and is also in a relationship with an older person. They agree that they don't want to cheat on their partners. Instead, they spend the evening exploring what levels of intimacy they can get away with.
The film continues from there, showing that while Julie is definitely not The Worst Person in the World, of the title, she, like all of us, sometimes has to take decisions that hurt other people.
International Attention
The film had its world premiere at the Cannes film festival where it was in nominated for the prestigious Palme D'Or. It didn't win, but Renate Reinsve won best actress for her portrayal of Julie.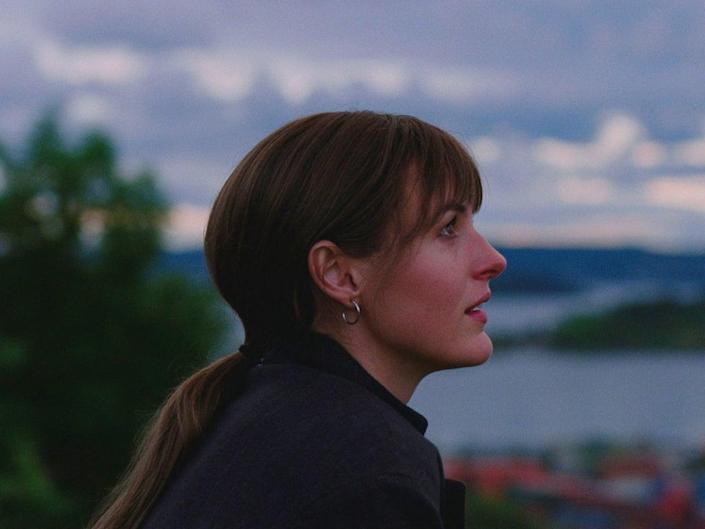 A couple of months later it had its North American debut at the Toronto International Film Festival and then in October it was released theatrically in France and Norway. In December, both the New York Film Critics Circle and the National Board of Review voted it as Best Foreign Language Film.
Following that, the Belgian Film Critics Association awarded it their Grand Prix and the American National Film Critics Association awarded Best Supporting Actor to Anders Danielsen Lie, while Renata Reinsve was a runner-up for Best Actress.
Elsewhere, the film, its actors or director have been nominated for 30 awards. Along with Joachim Trier's other two Oslo films – Reprise and Oslo, August 31st – this trilogy accounts for a high percentage of awards given to Norwegian films…at least from outside Norway!
Renate Reinsve
Norwegian actress Renate Reinsve plays the lead role. Previously unknown beyond Norway, the 34-year-old actor has captured attention around the world.
"There is energy, there is something extraordinary, vivacious in her performance. Something alive that you just can't define, but you can feel it," said Isabelle Huppert after the Cannes screening. The Independent said Reinsve "delivers the kind of performance you can't help but fall wholeheartedly for."
Reinsve's achievement is all the more surprising given that she had decided to give up acting the day before the film offer arrived. "It was the weirdest coincidence," she said.
What they said
Following the shortlisting and international release, the movie has been reviewed by notable international press. Here's some of what's been said:
"A mesmirising heroine for our times. Renate Reinsve's barnstorming, flesh-and-blood performance is the heartbeat of Joachim Trier's wistful tragicomic romance" – Mark Kermode, The Guardian
"The Worst Person in the World carries a shimmery feeling of definitiveness to it. It's the rare piece of art actually invested in why an entire generation can seem so aimless and indecisive" – Clarisse Loughrey, Independent
"Exquisite, wistful (and downright sad)" – Richard Lawson, Vanity Fair