In 2022, Liv Ullmann received an honorary Oscar in recognition of her career. We take a look back at the life and work of Norway's most famous actress.
When you think of the European cinema, certain names such as Sofia Loren and Brigitte Bardot spring to mind. But one name that's less well known outside of cinema fans is that of Liv Ullmann.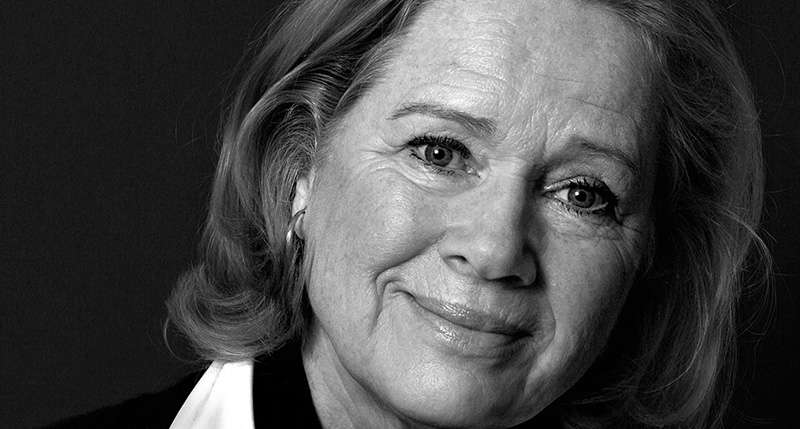 Through the 1960s and 70s, Ullmann appeared in over 30 movies on the big and small screen, many directed by visionary Swedish director Ingmar Bergman.
Read more: The best Norwegian movies
Here, we take a look at the life and career of one of the most globally famous Norwegians.
Her early life
Liv Johanne Ullmann was born in Tokyo in 1938. Her father Erik was a Norwegian aircraft engineer working in Japan at the time. The family moved to Toronto in 1940 to work at the Norwegian air force base at Toronto Island in Lake Ontario during World War II.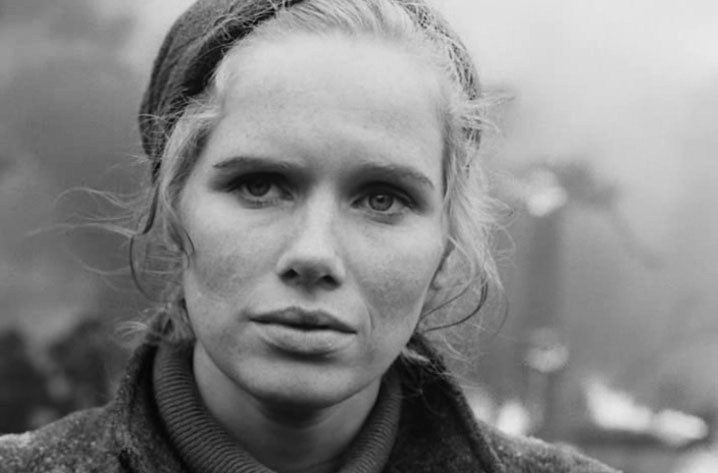 By the end of the war both her father and grandfather had died – the former having walked into the propeller of a plane and the latter in Dachau after being caught helping Jewish people escape from the occupying Nazis.
After the war, Liv moved back to Norway with her mother and elder sister and the family settled in Trondheim.
Starting out in acting
During her teenage years, Liv studied acting in London and Norway. She started acting on stage in Norway in the mid 1950s and, despite screen success, continued to act in theatre throughout her career.
Her most celebrated role – the only role she ever returned to – was that of Nora in Norwegian playwright Henrik Ibsen's A Doll's House.
It was playing Nora that gave Liv her New York stage debut in 1975. For this she received a Tony Award nomination as Lead Actress. Four years later Liv received her second nomination, for the title role in Eugene O'Neill's Anna Christie.
Liv's first credited screen role came in the form of the female lead in 1959 Norwegian movie The Wayward Girl (Ung Flukt). A few more roles followed in the early 1960s including Kort är sommaren where she met and worked with Bibi Andersson who would go on to be her lifelong friend.
Relationship with Ingmar Bergman
It was while visiting Andersson in Stockholm that she first met Ingmar Bergman. Bibi had already warned her about Bergman's habit of sleeping with his female stars but within a couple of years, they were in a relationship and Bergman cast her in the first of the 10 movies that they made together, the 1966 movie Persona.
Over the next 12 years, they made a further eight movies together: Hour of the Wolf (1968), Shame (1968), The Passion of Anna (1969), Cries and Whispers (1972), Scenes from a Marriage (1974), The Magic Flute (1975), Face to Face (1976), The Serpent's Egg (1977), Autumn Sonata (1978).
The romantic relationship with Bergman lasted from 1965 until 1970 and Liv acted both as lover and muse for Bergman's career. In 1966 Liv gave birth to their daughter Linn, her only child but Bergman's 8th.
The two shared a bond throughout the rest of the director's life even though their relationship had ended. Scenes from a Marriage – a TV mini-series that was also cut into a feature film – is widely considered to be based on their relationship.
The film starred Liv as Marianne and Erland Josephson as Johan, two characters bound together through marriage, infidelity, divorce and attempting to move in.
Liv's final film with Bergman was also Bergman's final outing as a director. Saraband (2003), a revisiting of the characters of Marianne and Johan from Scenes from a Marriage after almost 30 years.
Beyond Bergman
Throughout the 12 years she was making movies with Bergman, Liv made a further 15 movies with other directors!
This included The Emigrants (1971) for which she gained the first of her two Oscar nominations as Actress in a Leading Role. The second nomination was for her role as Dr Jenny Isaksson in Bergman's Face to Face.
Read more: Norway at the Oscars
Four of the movies she made were in Hollywood where she was originally touted as the next Ingrid Bergman. Liv, however, talks almost dismissively about her time in Hollywood.
They thought I was so sweet – I did not look like Ingmar Bergman's erotic women at all. Everybody wanted me in their movies. So I was a Hollywood star for two years. I did four Hollywood movies and I managed to almost close down two studios.
One of her better known films was Richard Attenborough's A Bridge Too Far about an Allied campaign to hasten the end of World War II by destroying bridges in Belgium and Holland. The ensemble cast included Sean Connery, Dirk Bogarde, Gene Hackman and Ryan O'Neal.
Behind the camera
Liv's directorial debut came in 1982 in the form of one segment of the film Love, a collection of six vignettes on the subject of love all written, directed and produced by women.
In 1992 she directed the film Sofie about a Jewish woman living in Copenhagen in the late 18th and early 19th century.
In 1995 came Kristin Lavransdatter, a tale of the daughter of a prominent landowner in Medieval Norway and in the same year she was one of 40 directors, including Lasse Hallström, Spike Lee and David Lynch, who created short films using the techniques of cinematic pioneers the Lumière Brothers for the documentary Lumière and Company.
In 1996, Liv directed her first of two films written by Ingmar Bergman, Private Confessions (Enskilda Samtal), written about the flawed marriage of his parents. This was followed in 2000 by Faithless, which many people have called Scenes from a Marriage 2. In it, the barely-fictionalised character of David Bergman is an old director looking back on his life.
Liv's final directing credit to date came in 2014 when she directed Miss Julie, based on Swedish novelist and playwright August Strindberg's play. Set in Ireland in 1890, and starring Colin Farrell and Jessica Chastain, it tells the story of an aristocratic woman who seduces her valet.
Outside the film world
As well as acting on stage and screen, and directing, Liv has written for the screen – Kristin Lavransdatter, Sofie and Miss Julie were all written by or adapted by her. She has also written books including the autobiography Changing, which came shortly after her breakup with Bergman and discusses her fears about working and motherhood.
Liv has been married twice. Her relationship with her first husband, Hans Stang, broke down when she met Ingmar Bergman. She married an American real estate developer, Donald Saunders, in 1985. He divorced her in 1997 but said he never intended to leave her. As she left on the plane for Norway, Donald joined her and won her over again with his romantic gesture. They still live together.
One of the things that Liv has been most passionate about in her life has been the plight of refugees worldwide. She co-founded the Women's Refugee Commission and has been an advocate for the rights of refugees to be treated as humans rather than criminals and terrorists for over 30 years. She is also a UNICEF Goodwill Ambassador.
An award-winning actress
Despite the many awards she has won throughout her career, the closest she came to an Oscar was when The Danish Poet – a Norwegian-Canadian animated short won the award. The director took the prize but Liv was the voice of the narrator. Awards, however, have never been a major concern for Liv Ullmann. In her own words:
Being honoured with prizes is always fun, but at the end of the day, the trophies don't talk to me in the evening, they don't talk to me in the morning.
That all changed in 2022, when Ullman was recognised by the Academy. She received an honorary award in recognition of her "bravery and emotional transparency that has gifted audiences with deeply affecting screen portrayals."