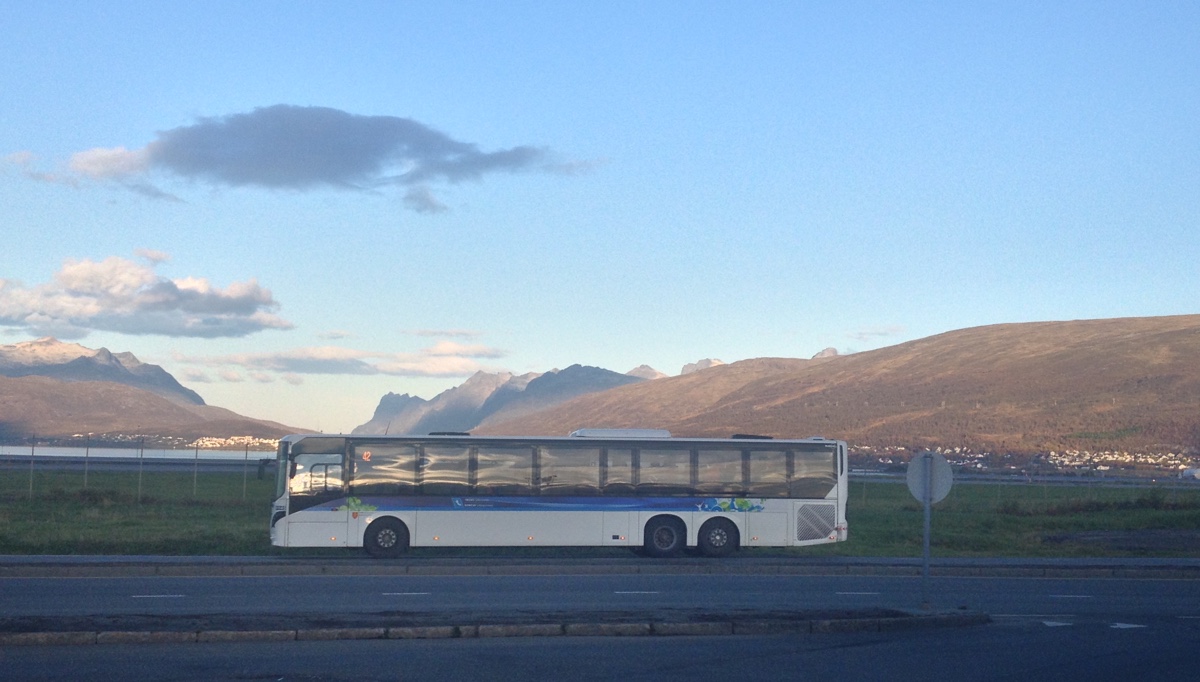 You can arrive in Tromsø by road, air or sea, and get around the city thanks to the public bus service.
Getting to Tromsø
Unless you plan a long journey on the Hurtigruten from Bergen or Trondheim, flying is your most likely route to Tromsø.
Aside from the 'Scandinavians to the sun' winter routes to and from Spain, the only regular international route is London Gatwick with Norwegian. Otherwise, you'll need to change planes at Oslo.
As the hub for Widerøe's northern Norway network, Tromsø Airport makes a great place to start your exploration of the Norwegian Arctic.
An airport shuttle runs from the airport to the city centre in around 15 minutes, costing 70kr single and 120kr return.
An alternative option is to use the local bus routes 40 and 42, which stop just a few minutes walk from the terminal, the other side of the car park. Buy a ticket from the kiosk inside the airport for just 36kr. Otherwise buying a ticket on board the bus will cost you 50kr, and only cash is accepted.
Getting around
Tromsø city centre is compact and it's easy to get around on foot. However, it will be useful to know about your options if you're visiting in the winter or you want to visit attractions outside the city centre, such as the Arctic Cathedral or the university museum.
Buses run from early morning to late night all through the week, with a less frequent service at weekends. There is also a night bus service on Friday and Saturday nights from the city centre to selected parts of Tromsø, although this is most useful for residents of the suburbs.
Bus tickets may be purchased on board in cash, but you'll find it preferable to buy in advance from a kiosk as the price is 25% cheaper and you'll be able to pay with cards.
You can buy advance tickets or weekly passes from the Tourist Information office on Kirkegata, the WITO-kiosk on Storgata, or branches of Narvesen. Check timetables and prices here.