We dig into the city archives to bring you these historic shots of fires in Trondheim over the years.
Welcome to the first in a new series here on Life in Norway. I've teamed up with some of Norway's museums to turn back the clock!
We kick off the series with a look at some fires and the firefighting efforts from Trondheim over the years.
Fire risk in Norway
Norway has a long history of tragedy involving fires. The reason of course is that urban areas were primarily wooden for hundreds of years. Flames spread easily through wooden towns.
Perhaps the most notable was in Ålesund, when fire destroyed almost the whole town centre in January of 1904. Going further back, large parts of Trondheim were destroyed in a major 1681 fire, while Bergen's Bryggen suffered several times.
Historic photos of Trondheim burning
All photos are courtesy of Byarkivet, the Municipal Archive of Trondheim. Our thanks for their excellent work in collecting these photos.
At the very top of this page is one of the best photos in the collection. Instantly recognisable to anyone who's been to Trondheim, the location is Torvet, the market square. The photo was taken during World War II when Norway was under Nazi occupation.
Scroll down for more!
A large crowd watches on as a major fire tears through the top floor of this building. The picture was taken by an unknown photographer at Magnus den Godes gate on 15 October, 1953.
This shot shows a major fire that ripped through the Hotel Bristol on Krambugata in 1976. Following the fire the hotel closed down and the building was demolished.
Down by the riverside
Some of the city's most famous buildings are the wooden trading houses that line the Nidelva river and Fjordgata. Unsurprisingly, these wooden buildings have suffered over the years.
In this photo from July 1936, firefighters tackle a blaze from the water at the Albert E. Olsen wharf. The blaze began at Fjordgata 14 and soon spread to the neighbouring 12, 16, 18 and 20.
Onlookers watch from the other side of the river as a building burns on Nedre Bakklandet in 1961. Unlike the Bakklandet of today, it was a relatively run-down area.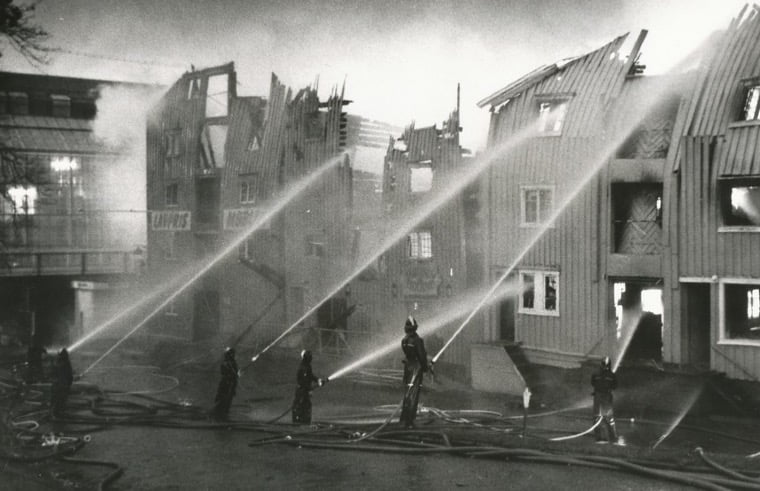 More recently, multiple firefighters tackle this major blaze at Kjøpmannsgata in 1983.
Nidaros Cathedral stands in the background as a wooden building burns in 1941. The waterside area Marinen is today a popular park and the location for the city's Pstereo music festival every August.
Firefighters
The Archive also has some fascinating photographs of Trondheim's brave firefighters in action.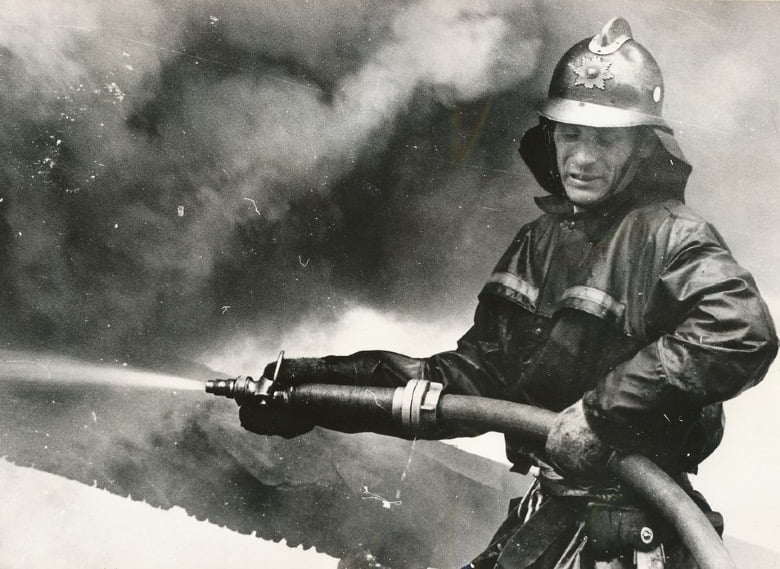 Norwegian firefighter Harald Jensen hard at work in 1972.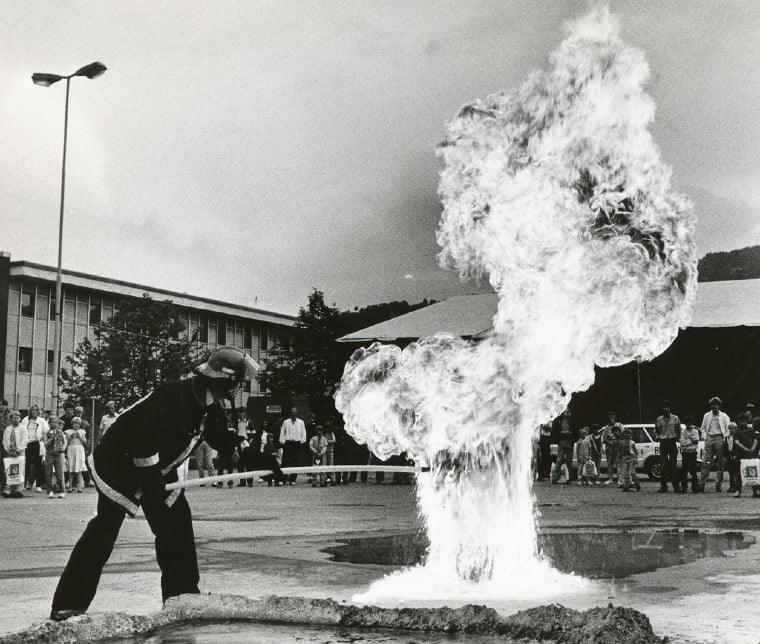 A public demonstration of dealing with a propane fire in Trondheim's market square in 1984.
The final photo in the collection shows this unnamed fireman tackling a blaze at the Archbishop's Palace in 1983. Nidaros Cathedral provides the backdrop.