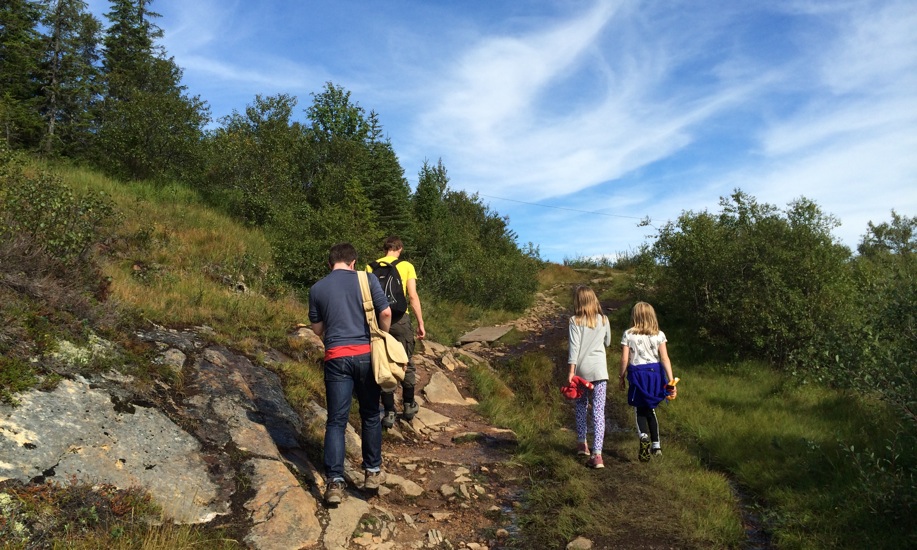 Fresh from our walk to Korsvika, Chris, Ben and I chose Trondheim's Bymarka as our destination for the next day's walk. The 80km² city forest contains 10 lakes, countless bogs, and over 200km of marked trails. Many of the trails are floodlit allowing for excellent cross-country skiing conditions in the winter. In the summer they make excellent walking trails, some suitable for whole families with prams, others more tricky to navigate.
When people visit, I normally take them on the tram to Lian and wander around the lake. It's a gentle introduction to Trondheim's "great outdoors" but as we had several hours to kill we decided to explore a little further. Alternative routes into Bymarka are limited without private transport, so we chose the next easiest option, the weekend no. 10 bus from the city centre to Skistua, a popular lodge high up in the forest.
The first walk we took from Skistua is one that many people miss, keen as they are to head off on the trails. But it's well worth spending some time taking the short walk from Skistua to the summit of Gråkallen, the 552m mountain that towers over the city below. Although it's just a 1km walk as the crow flies, you need to ascend over 100m, so it's not for the unfit.
We made it!
Once back down at Skistua we continued as planned on to Lian, my usual Bymarka haunt, where we would catch the tram back into the city. But boys being boys, we didn't take the boring direct option. We followed a bunch of random twists and turns to get a feel for the variety of trails and scenery on offer.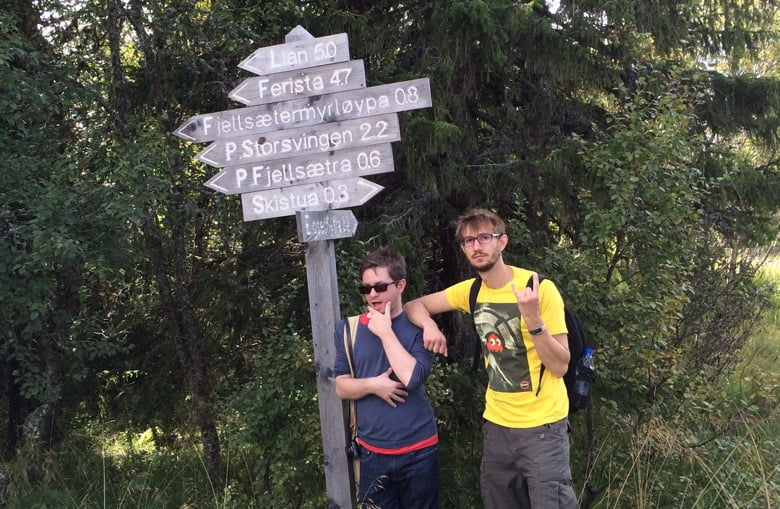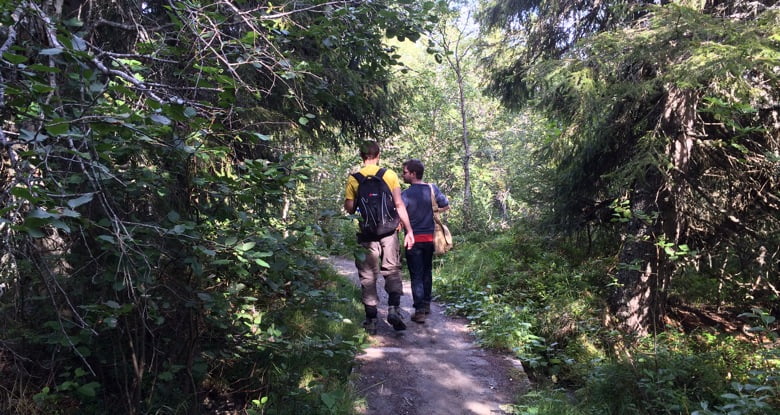 We passed many families, joggers, cyclists and even lovers (!) on our travels. Many of the families stopped to pick blueberries. Monkey see monkey do.
Whether it was an accident or by subconscious design, we got a little bit lost as we picked up some of the less well marked trails, trudging through some boggy ground and deep undergrowth before finding our bearings again. Thanks to Ben's GPS!
Once back at Lian we decided against a swim in Lianvatnet (chiefly because we hadn't brought any swimwear and British prudishness disallows the alternative) and caught the tram back to town. I love the rickety tram trip through suburban Byåsen and recommend it to any visitors looking to get away from the city centre.
Whether you take the tram and turn straight back around, wander around Lianvatnet, take a hike from Skistua, or spend a whole weekend exploring, a trip to Bymarka is a must.
God tur!