When I first moved to Trondheim I spent entire days wandering the streets of the city to get familiar with the layout, find some interesting cafes and shops, and just get to know my new home. Since then, aside from the odd trip up to Bymarka, I've only really done my walking commute, from home to DIGS and (much less often) back again.
So when Chris (his third stay with me in Norway, he's now winning!) and Ben showed up wanting to "see trees, water, nature and Norwegian stuff", it was a great excuse to get back in touch with the great outdoors.
Our first trip was a walk from high up in Moholt down to Solsiden and then onto the Ladestien trail to Korsvika beach.
There were plenty of distractions along the way, such as Kristiansten Fortress and random playthings: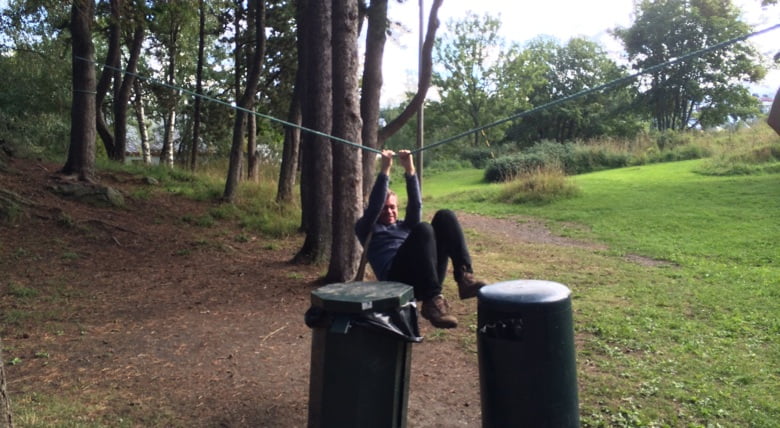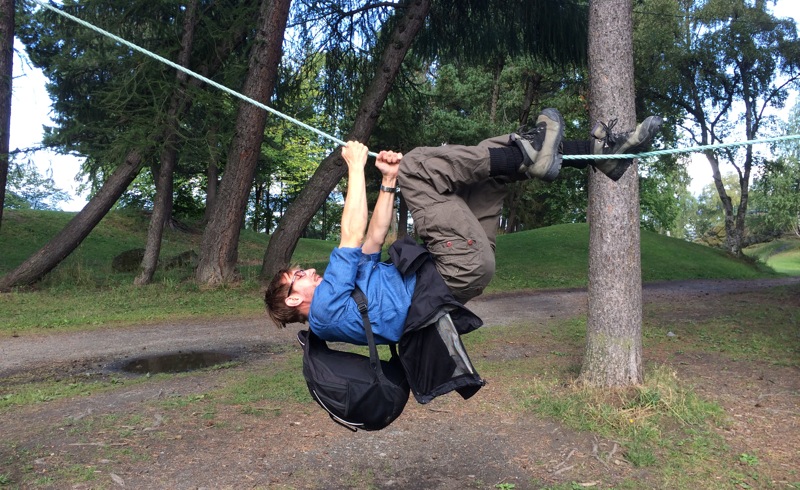 A short distance from Solsiden, behind the entrance to the new Strindheim tunnel, is the popular bar Ramp and the intriguing "alternative district" of Svartlamon. If you've ever been to Copenhagen's Freetown Christiania then you'll get the idea, although Svartlamon is much smaller and less controversial. An "experimental area for city ecology", Svartlamon is described in detail as "an alternative neighbourhood with plenty of room for experimentation, trial and testing. This applies to housing, living arrangements, social interaction, participation, ecology and energy, municipal services, art, culture and economic development."
I'll write more about the area another time, but for now, here's a couple of pictures from the interwebs:
A few minutes away on Ormen Langes veg is an installation named Talerøret. NTNU (Trondheim's University of Science and Technology) gifted the 12-tonne megaphone-like sculpture to the city to mark their 100th birthday. Did someone forget to tell NTNU you're not supposed to buy presents for other people on your own birthday!?
Its location marks the start of Ladestien, the prepared trail that skirts the Lade peninsular. It's also fun to play in: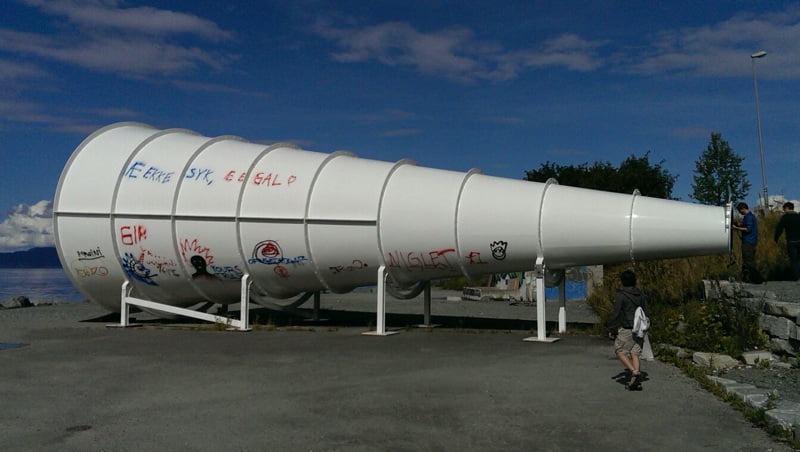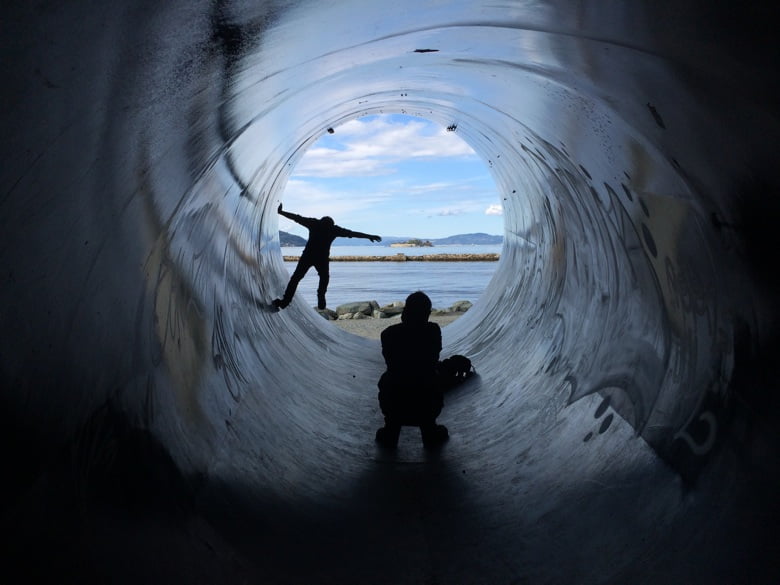 Once out of Talerøret and on to Ladestien, you soon forget you're in a city at all. The trail quickly takes you away from the industry of Trondheim and out along the fjord. Soon enough, we stumbled upon the latest addition to this little corner of Trondheim, the mysterious piano.
Before I could even ask the question, Chris had confirmed that yes, it works.
Eventually, we made it to our intended destination: Korsvika. A popular swimming spot with locals, Korsvika can be crowded literally minutes after the sun emerges from behind the clouds. Our visit was greeted with typical Trondheim weather: sun, clouds and rain, all within minutes of each other.
Although it wasn't the warmest day, Ben turned all Norwegian on us and immediately stripped off and ran for the water. A braver man than I.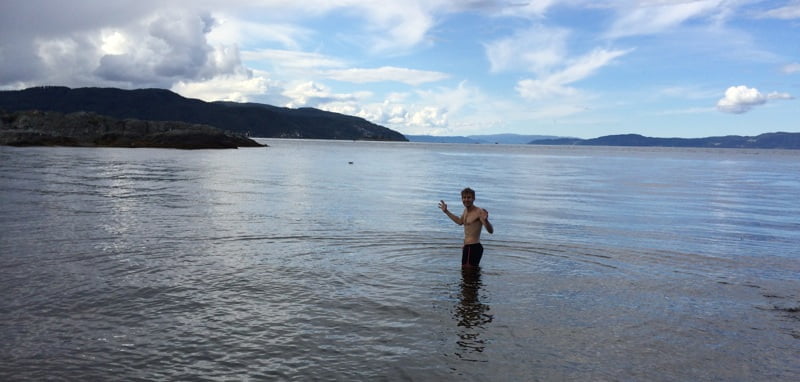 Ladestien continues on for several miles around the Lade peninsular. It's a beautiful trail, but Korsvika was the end point for this particular walk. Or at least the point at which we turned around and headed back home, via two pubs, of course. You can take the boys out of Britain…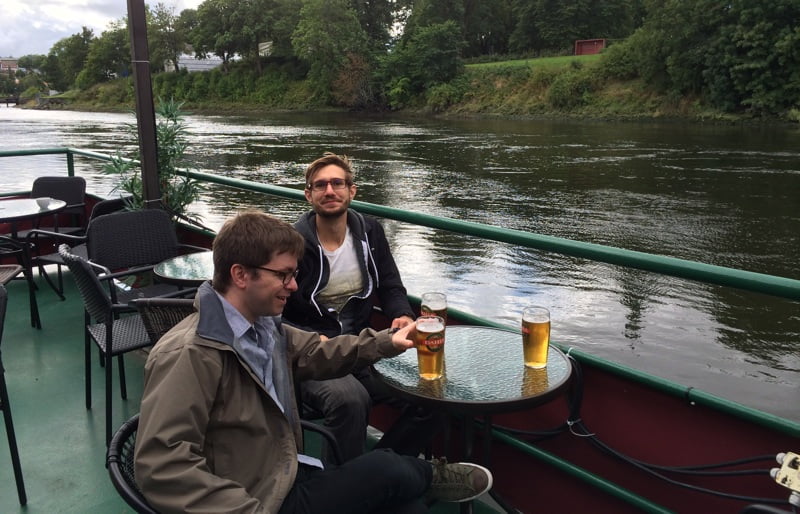 —
Photo credits: Chris Butler & Aslak Raanes