This week the skies above Trondheim exploded with colour as the northern lights season kicked off in spectacular fashion.
Catching the northern lights in Trondheim isn't something that happens every day. It's a rare event even this far north and I normally manage to catch the lights just once or twice during a year.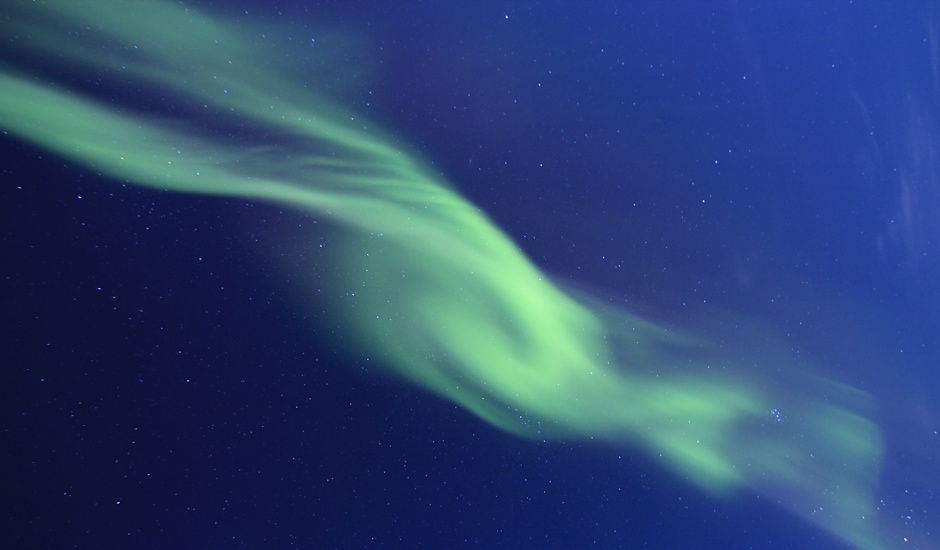 As you'll see from previous articles on how to see the northern lights, generally you need to be as far away as possible from the ambient light of a city to get a good sighting, even when the lights are bright.
Not so last night!
Trondheim's international community was out in force with their cameras to record the show as best they could.
Mihai Udvar took these from the city centre: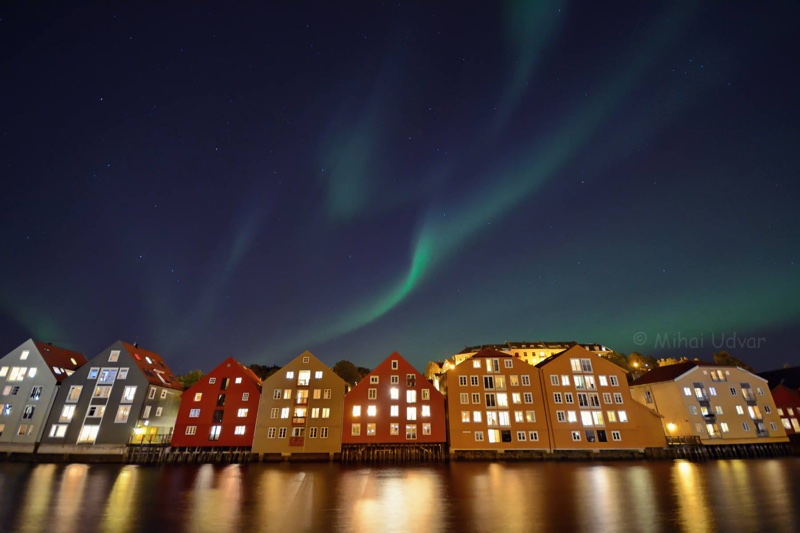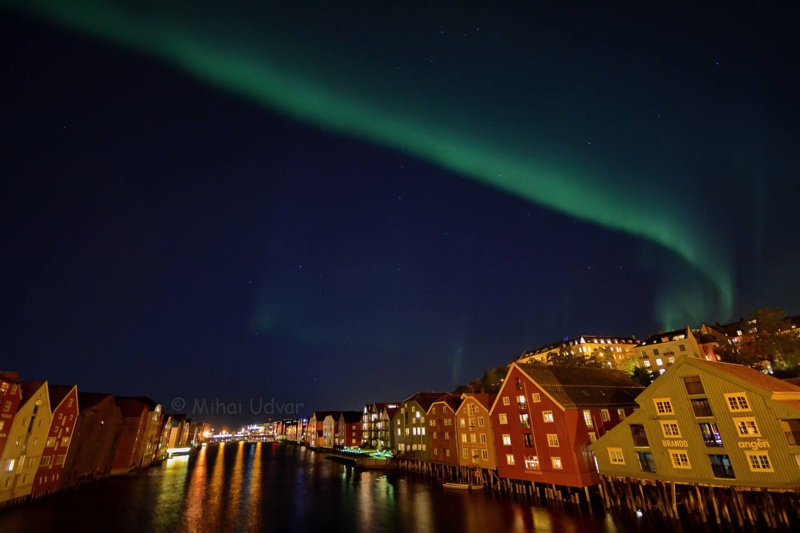 Life in Norway blogger Dave Smith captured this shot from Heimdal looking towards the city centre: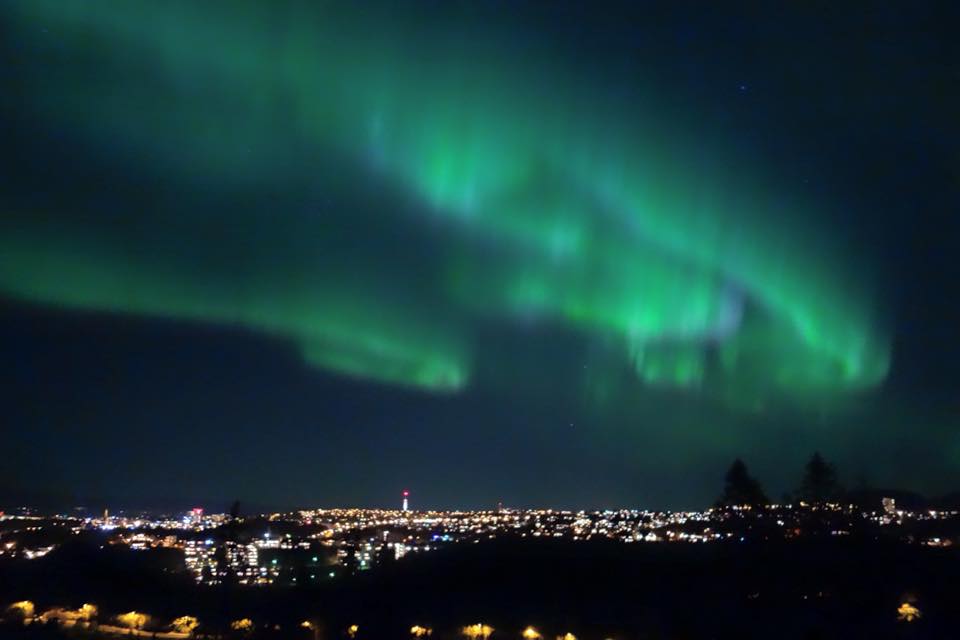 Reinder de Vries snapped this close-up:
Meanwhile over in nearby Malvik, Ale Trigueros-Kvittem captured these:
Elsewhere, a photographer captured this truly spectacular video of a group of whales swimming under the lights off the coast of Norway (hat-tip NBC):
It's difficult to predict exactly when, where and how strong the northern lights will be, but the size of the recent solar storm suggests tonight (Thursday) might, and I emphasise might, produce another display.
Eyes to the skies, folks!
—
Copyright on all photos are with their respective owners and are reproduced here with permission.