A UNESCO World Heritage Site due to its cultural landscape, the Vega archipelago is not frequently visited by international tourists. Here's your guide to this off-the-beaten-path destination.
Many first-time visitors to Norway chalk up the big sights. But once you've seen the fjord region, Bergen and Ålesund, and the aurora borealis and scenery of Lofoten in the north, what then? Perhaps Vega is your answer.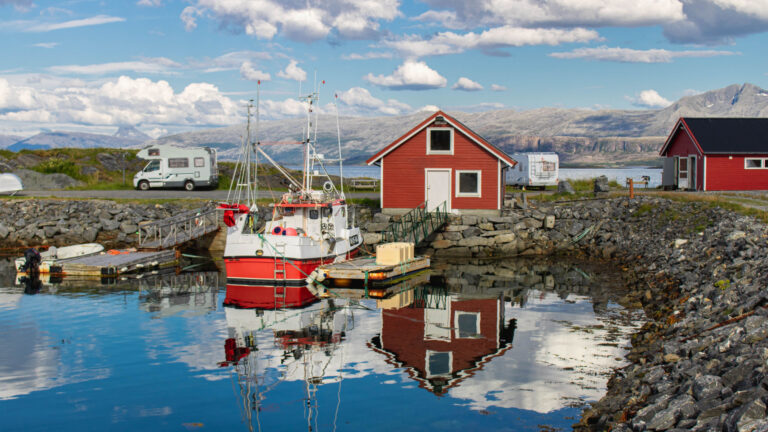 Very much off-the-beaten path in terms of international tourism, Vega is actually well-known within Norway due to its UNESCO World Heritage status and cultural importance for eider down harvesting.
Perhaps the best introduction to Vega is to explain why UNESCO chose to recognise it. It says Vega is representative of "the way generations of fishermen/farmers have, over the past 1,500 years, maintained a sustainable living in an inhospitable seascape near the Arctic Circle, based on the now unique practice of eider down harvesting."
Home to diverse birdlife, the islands off the west coast of Norway contain several nature reserves and important wetland areas. Needless to say, Vega attracts keen birdwatchers together with those simply wanting to relax and get away from it all.
Where is Vega, Norway?
First things first, let's put Vega on a map. As you can see, the islands aren't exactly close to many of Norway's big tourist sites, hence the relatively low numbers of international visitors.
The closest town of note is Brønnøysund. While it is a stop on Norway's coastal ferry, Brønnøysund is otherwise a long way from everywhere. It's a 373 km drive from Trondheim and even farther from Bodø.
Introducing Vega
Vega is the name of the 6,500-island archipelago and it's also the name of the local municipality. Gladstad village is the capital of the municipality, in which just 1,175 people live.
Gladstad is on Vega island, the largest island in the archipelago. It is about 11 miles west of mainland Norway, with Igerøya and Ylvingen islands in between. There is no road service to the mainland, so ferries are required.
While mostly a flat, marshy island, Gladstad does have the 803-metre-tall mountain Trollvasstinden in its southwest, giving the island a distinctive look.
Eider down harvesting on Vega
The archipelago is best known for its eider farms. In a tradition dating back hundreds of years, farmers on the islands create cosy shelters for the population of eider ducks who come to nest.
In Vega, you'll learn fascinating insights into the lives of these fishermen-farmers and the eider ducks that provide the warm, soft down used in the world's best duvets.
Things to do in Vega
While the islands are undoubtedly beautiful and hold important cultural heritage, is there must to do there for the curious international visitor? Let's take a look.
Visit the world heritage centre: Open from mid-May to mid-September, Vega's world heritage centre gives visitors a good grounding in what makes the islands unique. Dive into the history and culture of the islanders on an audio tour, or opt for a personal tour to get even more information.
Visit an eider farm: In the summer, learn even more about the eider down industry by taking a guided tour of one of the local farms.
Vegatrappa: This wooden staircase leads from the beach all the way to the top of the mountain Ravnfloget. Those who tackle the almost 1,500 stairs are rewarded with wonderful views of the ocean and the islands. On the way up there are picnic areas with fire pits, so there is no rush.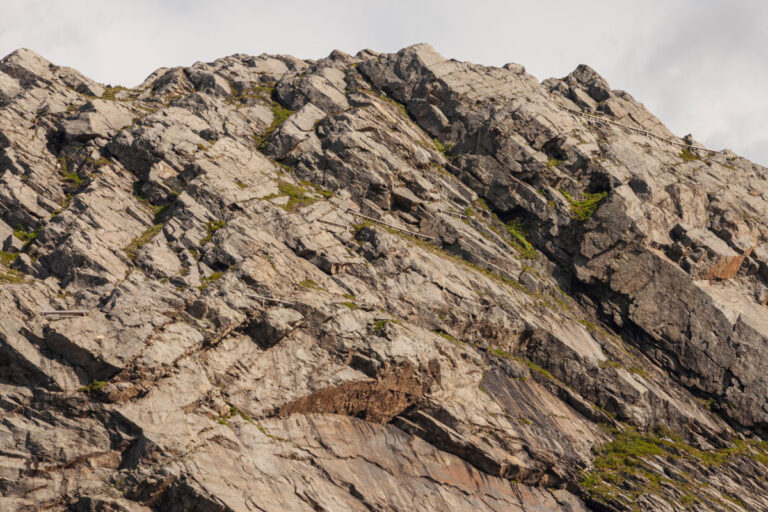 Via Ferrata: A fun challenge for keen climbers. Strap into a harness and enjoy this alternative way to the top of Ravnfloget. Because guiding is required, trips on the via ferrata must be booked in advance.
Vega by kayak or cycle: With more than 6,000 islands, hiring a kayak is the best way to discover the beaches, bays and shallow coves of the archipelago. If you're not keen, how about a cycling tour instead?
Vega church: Located in Gladstad, Vega church is a 19th-century white, wooden church that gleams on a sunny day. The church replaced several previous churches believed to date back to at least the 15th-century.
Where to stay in Vega
With a population of just over 1,000, Vega doesn't have huge infrastructure for tourists. That being said, there are a couple of good accommodation options. It should go without saying that these need to be booked well in advance!
The unique, simple wooden cabins at BaseCamp Vega offer outside patios and a buffet breakfast. For a large family or group, the villa at Rorsundet Brygge is a great option with wonderful water and mountain views.
How to get to Vega
Unless you have or hire your own boat, getting to Vega requires the use of the public ferry service.
Not driving? There is an express passenger ferry service from Brønnøysund to Rørøy on Vega island.
An additional car ferry service running several daily departures connects Horn with Igerøy island, which is linked to Vega island by road bridge. There are also ferries available from Sandnessjøen, possibly a better option for those travelling down from the north.
Timetables vary by season and fares change, so for the latest information check the webpage of the local tourist office.
Have you ever been to Vega or are you planning a trip? Let us know your experiences in the comments.