The sculptures of Oslo's Vigeland Park are one of Norway's top tourist attractions. Check out its beauty during the quieter autumn season.
Regular readers of Life in Norway will know how much I love the autumn season in Norway. Well, I'm not a fan of the plummeting temperatures or the rapidly shortening days, but the landscapes can look absolutely fantastic as the colours begin to change.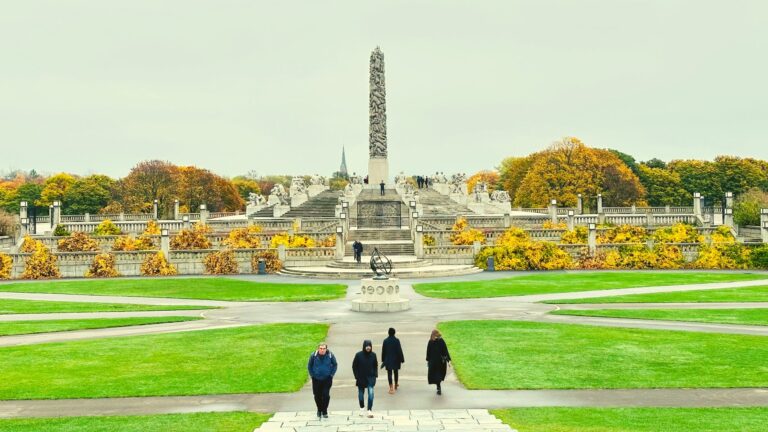 Recently, I took an Autumn tour of Trondheim (watch the video here) and a railway trip to check out the fall colours in Røros. Next up, it was the turn of the capital city, Oslo.
Introducing Vigeland Park
There are few better places in the capital to experience the changing colours of autumn than Vigeland Park and the surrounding Frogner Park. With more than 200 sculptures in bronze, granite and wrought iron, the park is home to the life's work of sculptor Gustav Vigeland.
Most tourists visit in the summer. But the autumn season is a spectacular time to visit, if you are lucky enough to have a dry day, of course. There's fewer tourists and a beautiful autumnal backdrop no matter which way you look.
Autumn colours in Vigeland Park
So, on this post I'm publishing the best of the pictures from my recent visit. For reference, I visited on a Sunday morning in mid-October. Enjoy!
It's not just oranges, yellows and browns. Between the fountain and the monolith, there's a blast of vivid red.
Some of the park's best-known sculptures appear quite different with a golden background.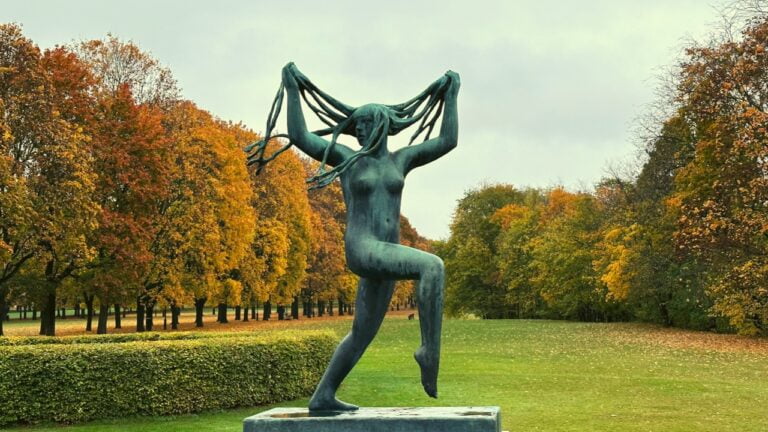 That's especially true for arguably the park's most famous sculptures. The Angry Boy has a golden hand, matching the landscape.
While popular for tourists to touch, the golden colour of his hand is actually a sign of wear and tear. As you can see from the drops of water, I didn't quite avoid the rain completely during my trip. So if you're planning an autumn trip, bring an umbrella!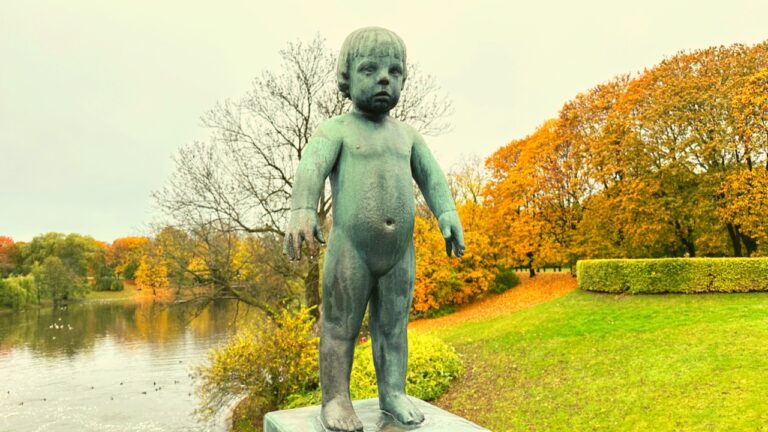 The Angry Boy has friends nearby, all of whom look wonderful with the autumnal background.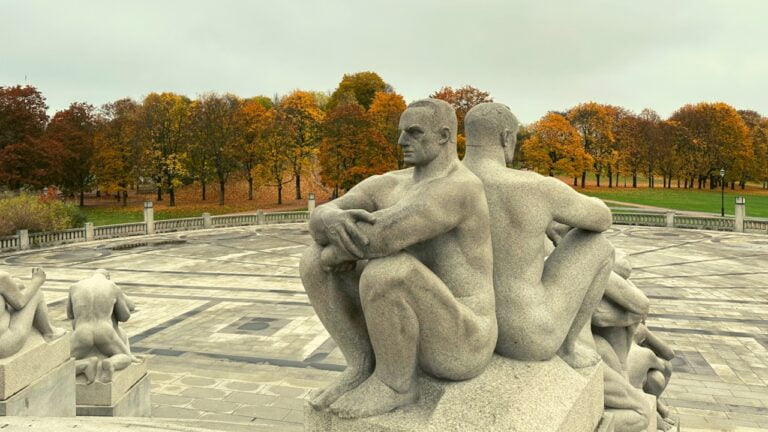 Surrounding the famous monolith are my favourite sculptures in the park. These granite sculptures are thoughtful, playful and just intriguing.
Autumn colours in Frogner Park
Surrounding the Vigeland sculptures is Frogner Park, a popular place for locals to walk their dogs or go for a Sunday run.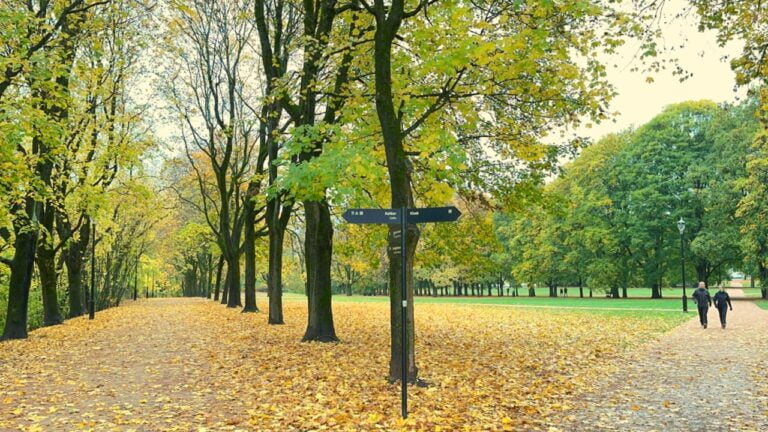 In fact, while there weren't many tourists exploring the park, the same wasn't the case among locals. While I didn't capture it on film, it seemed like most of Frogner and Majorstuen were out in force jogging or walking their dogs.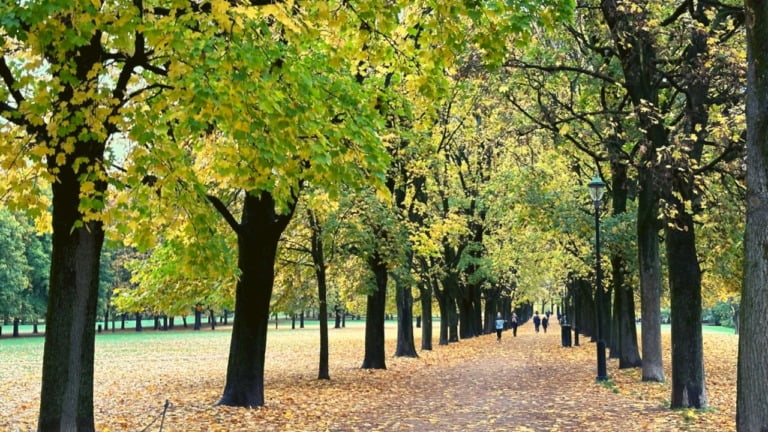 The tree-lined paths are a beautiful place for a Sunday run. Dogs seemed to find plenty to keep them interested, too!
So that was my trip to Vigeland Park. I hope you enjoyed the photos!