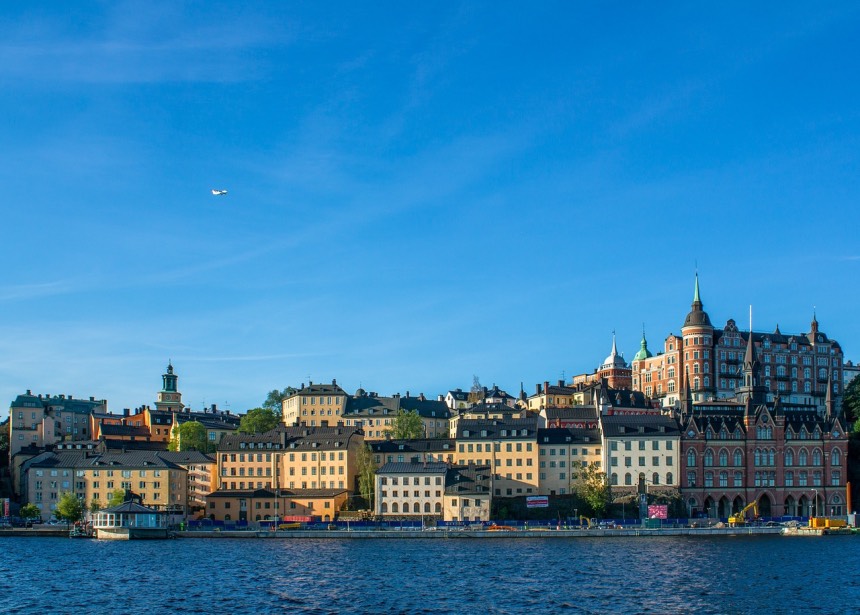 Stockholm is easy to reach from cities across Norway making the Swedish capital an ideal destination for a weekend break.
Perhaps the most modern and international of the Nordic capitals, the city nevertheless retains an authentic Scandinavian flavour: original architecture, idyllic islands and hiking opportunities within easy reach of its walkable centre.
Set on numerous islands linked by bridges and boats, Stockholm has several distinct neighbourhoods: The modern downtown district, the historic Gamla Stan, the leafy Djurgården, and creative heartland of Södermalm to name but four.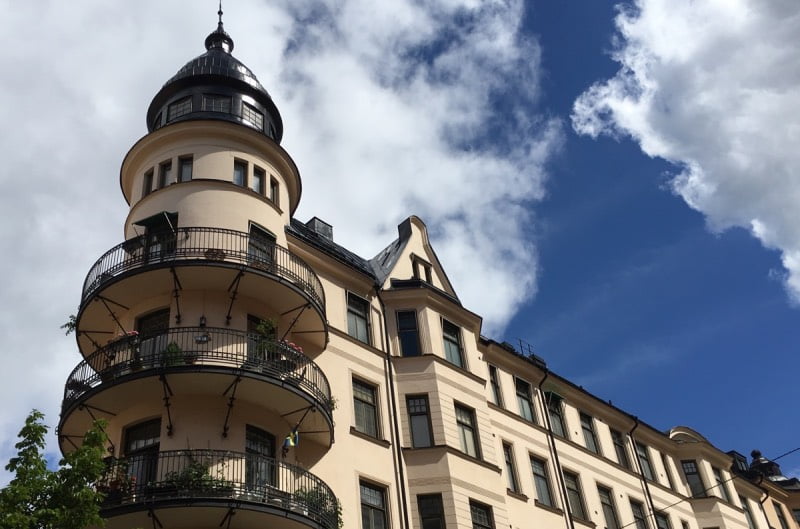 So many visitors to Stockholm complain about the cost but this is much less of an issue for those of us travelling from Norway! In fact, prices in Sweden are generally 10-15% lower than in Norwegian cities.
Things to do in Stockholm
Here are some selected highlights of what the city has to offer.
Explore the Stockholm archipelago
Stockholm's vast archipelago stretches over 35 miles to the east of the city.
Ranging from large residential communities to recreational islands and tiny rocky outcrops, the archipelago's 30,000 islands can be explored slowly, over a week or more, or just a couple of hours on one of the many express ferries and boat trips that operate around the islands.
The Vasa museum
Home to the 95% original Vasa ship, which sank on its maiden voyage before even making it out of Stockholm's port, drowning most of its crew.
The story of the ship's failure is trumped by the efforts to salvage and preserve such an iconic ship that although famous for the wrong reasons, has become one of Scandinavia's leading tourist attractions.
Stieg Larsson trail
Many of the characters in The Girl with the Dragon Tattoo lived and worked in the Södermalm area of Stockholm.
A guided or self-guided detective trail reveals a secret side to the city, along with an opportunity to explore the dramatic cliffs and cosy cafes of Södermalm, and of course, wander past Lisbeth Salander's apartment.
Gamla Stan
A wander through the narrow streets of Gamla Stan, Stockholm's old town, is a must. The pedestrian-friendly medieval atmosphere of Gamla Stan is home to the city's cathedral and the Nobel Museum.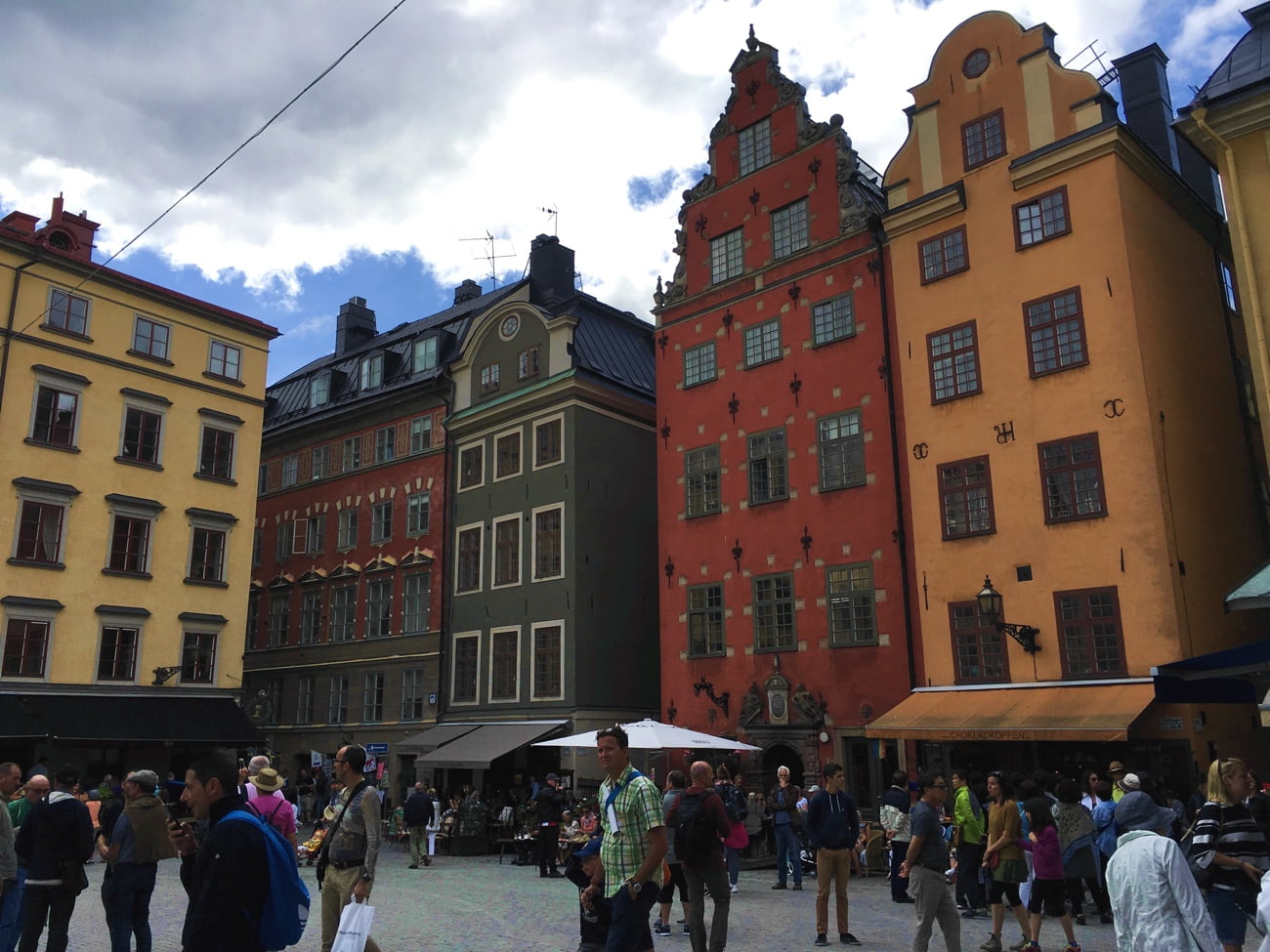 The alleyways off Stortorget, the main market square, offer the best photo opportunities. Head there early to avoid the crowds.
The ABBA museum
Not my cup of tea but ABBA fans travel from around the globe just to visit the world's only museum dedicated to one of the most famous pop bands the world has ever known.
Exhibits include a replica of the cottage where the group wrote many of their songs, a dressing room where visitors can try on Abba's most famous costumes, and of course, an opportunity to appear (virtually!) on stage alongside their heroes.
Where to eat
The historic Pelikan (40 Blekingegatan, Södermalm) is a great choice for traditional Swedish food such as meatballs and reindeer.
On the same island, the restaurant and cafe at Fotograkiska (Stadsgardshamnen 22) is known primarily for its outstanding views across the water.
Book in advance for the vegetarian-friendly restaurant to enjoy such creative dishes as the carmelized artichoke pizza. There's also a cafe for lighter bites including, of course, excellent cardamom buns and coffee.
Getting to Stockholm
Stockholm is easy to reach from most parts of Norway, especially from Oslo.
By air
Both SAS and Norwegian carry hundreds of passengers every day between Oslo Gardermoen and Stockholm Arlanda.
On a typical Friday evening, SAS offers flights from Gardermoen at 1520, 1600, 1700, 1820, 1910 and 2125, returning on Sunday evenings at 1530, 1650, 1835 and 1950. Phew! Book at least a week in advance for the best prices.
Direct flights are also available from most other main Norwegian airports, although they are not as frequent. It is often more convenient to change planes in Oslo.
Once at Arlanda, you are strongly encouraged by advertising to take the Arlanda Express, Stockholm's equivalent of Oslo's flytoget. But wait! At SEK 280 per person, it is a very expensive option.
Discounts can be obtained by booking in advance, but if you're planning a last-minute trip to Stockholm, you're better off taking the Flygbussarna Airport Coach, on which tickets are a far more reasonable SEK 119 single or SEK 215 return, with a small discount available by booking online or via the mobile app.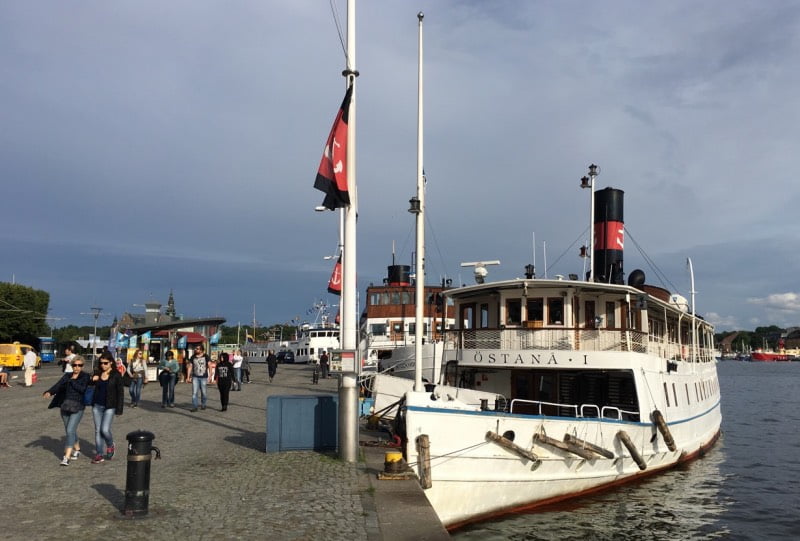 By rail
Sweden's state railway company SJ operate 2-3 direct trains per day from Oslo S to Stockholm Central. On Friday night, the 1656 departure from Oslo brings you to Stockholm at 2154.
On Sunday, the 1606 service from Stockholm returns to Oslo at 2104. Although the journey time is much longer than flying, the overall journey time is not so different when you take into account the time taken to travel to/from airports etc.
Book a few weeks in advance for ticket prices under SEK 400 each way.
Where to stay
Stockholm has a wide range of accommodation to suit all budgets. Browse all Stockholm hotels, or check out our two recommendations for both types of budget below.
Haymarket by Scandic
For a splash of luxury and a sense of the roaring twenties, look not further than the recently renovated Haymarket by Scandic at the heart of Stockholm's shopping district. It was here that Greta Garbo started as a shop girl before her Hollywood days.
Check availability and rates at the Haymarket by Scandic
Generator Hostel
A brand new addition to Stockholm's accommodation options, the Generator Hostel is a design-led hostel located just moments from Stockholm Central Station. While not the absolute cheapest hostel in the city, the Generator is the most modern and the most comfortable. Dorm rooms and private rooms available.
Check availability and rates at the Generator Stockholm
Further afield
As previously mentioned, the Stockholm archipelago can easily keep you occupied for a week or more. Also within easy reach of the city are the medieval university town Uppsala, and one of the country's oldest settlements, Sigtun, just a few miles west of Arlanda Airport.
Feel free to add your recommendations for a weekend in Stockholm in the comments below!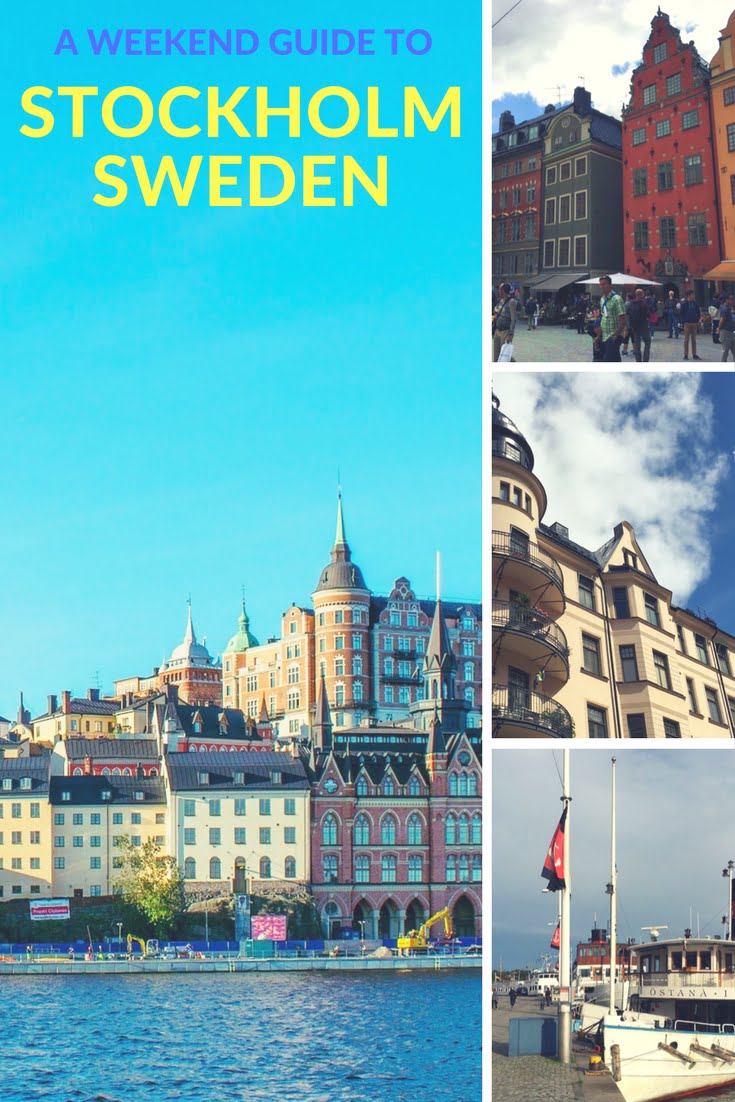 My visit to Stockholm for TBEX Europe 2016 was supported by Visit Stockholm.