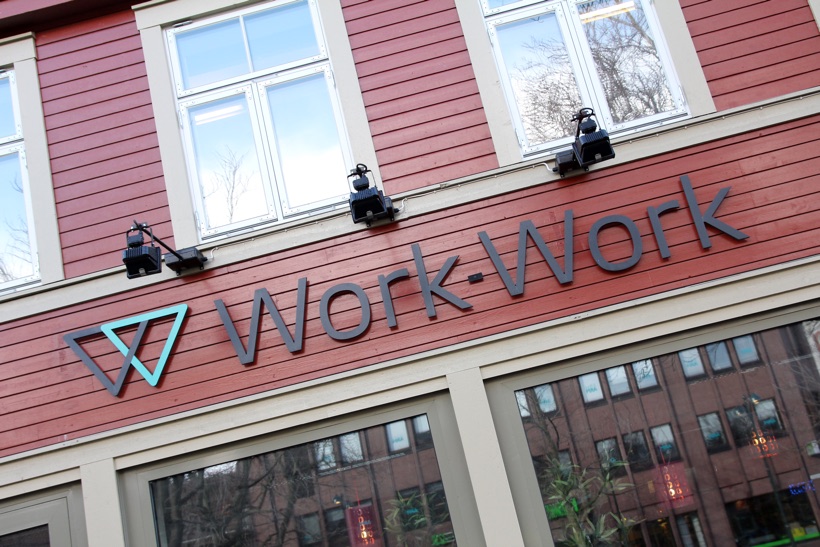 Video games, board games, virtual reality, co-working, shuffleboard and beer: The perfect storm?
Open since 2016, Work-Work is a co-working space, gaming lab and bar in Trondheim city centre. It's also the host of events as varied as VR industry meetups, startup investor days, and pinball competitions.
Who's in the house?
Some of the companies and organisations with a presence there include the Hackheim maker space, NxtMedia, Parrot Play, Zedge, lots of startup game developers, and as of last week Words of Norway, the publisher of this wonderful website you are reading right now 🙂
I'm a consultant working for Itema but I've been hired out to Bertheussen IT for one and a half years now.  It's really nice to be here with a nice gathering of many different people and we have interesting lunch talks. It's real nice to have Hackheim in the same building and the pinball machines in the basement. It all helps to give the place a nice atmosphere – Eirik Wahl, Itema
I'm part of a virtual reality company called Breach that was founded here. This is an amazing place to be because there are so many interesting people working on so many interesting things – Martin Sivertsen, Breach VR
I work as a design and marketing consultant. I moved here because I work with a lot of technology companies and I knew a lot of those people were here. I also run a lot of workshops and this is a great environment to invite people into – Cathrine Vik, Leaf Designlab
I'm a beta tester for Parrot Play. Basically I try to crash the app and report the bugs so the programmers can reproduce them and fix them. Being here at Work-Work is a mix between Cheers and the Big Bang Theory. If you're a reader of Wired magazine, this is the place to be – Andreas Løpen, Parrot Play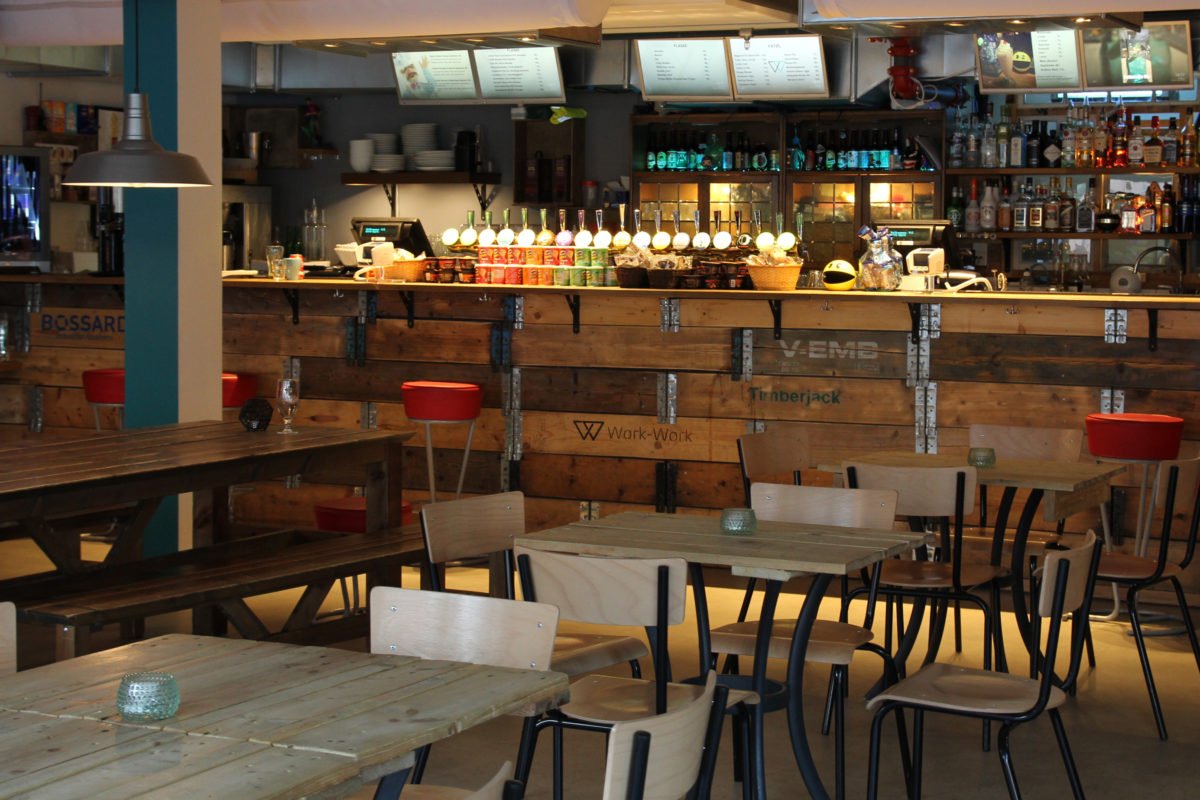 The founding story
I sat down with co-founder Marius Thorvaldsen to hear about how the project came to be.
"The discussions about doing something like this started many years ago in the days when I used to run Brukbar. That's where I met a lot of the guys from Falanx Microsystems. We followed them from their startup days through building their team to eventually becoming acquired by ARM."
"We went our separate ways but after a few years we came together with the idea to build our own bar, the one we would like to go to ourselves. Somewhere in that conversation we got to know the guys at Spillmakerlauget and Hackheim, They were doing some interesting things around gaming and the maker community, and the idea soon came up to combine all these things into one."
"The bar has been embraced quickly and it's gone a lot smoother than we had expected. Alongside that there has been a push from Government for the creative industries in the last year. As a lot of our co-workers are running creative businesses, we've seen a lot of interest and momentum in our office space too. After being in business for a little over a year, things are looking really good."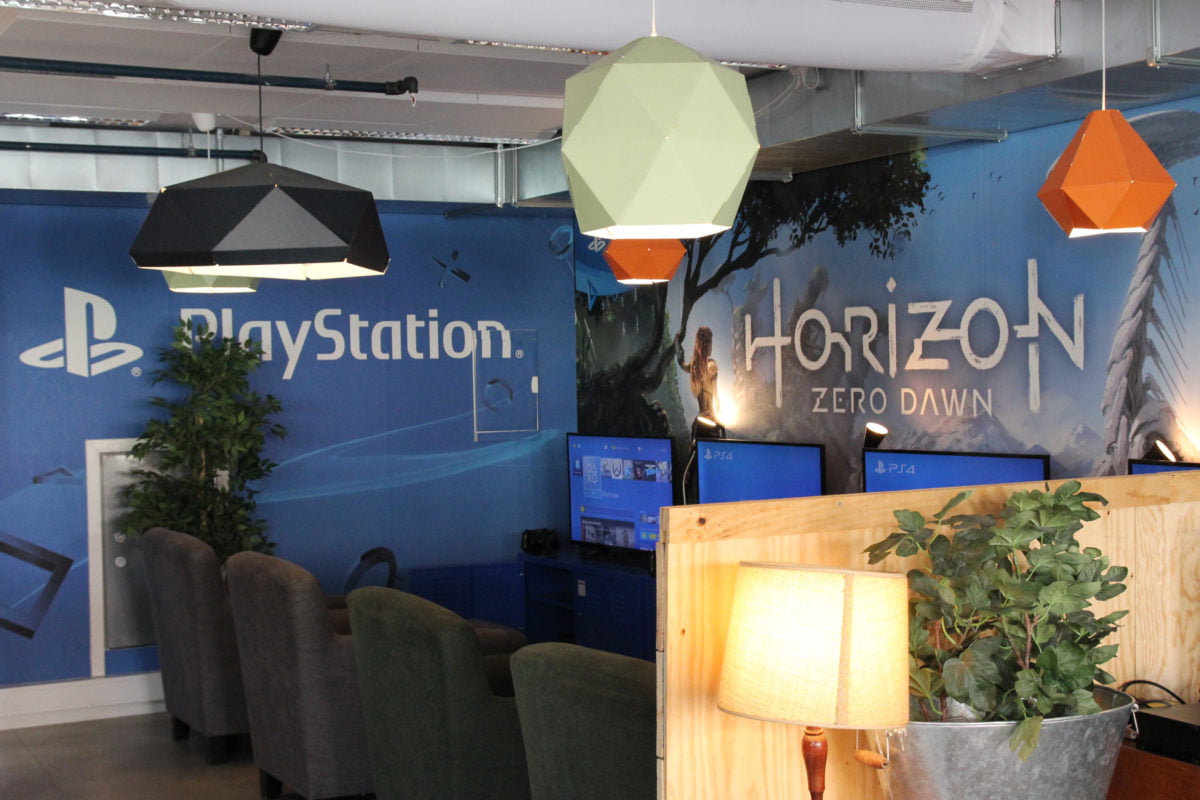 My new creative home
Last but not least, Work-Work is now home to me and my content marketing business. Having previously worked from Digs and from home, I've chosen to give the creative environment of Work-Work a whirl.
The benefits of basing a micro-business in a co-working space are many and varied. I get instant access to a business network, a social network, people to bounce ideas off, a formal workspace, meeting rooms, and in the case of Work-Work, a gaming-themed bar to relax in after work.
Although many of the co-workers are game developers rather than fellow writers, the creative energy in the house is nevertheless something that I hope will prove contagious. My productivity has definitely increased in my first week here. Long may it continue!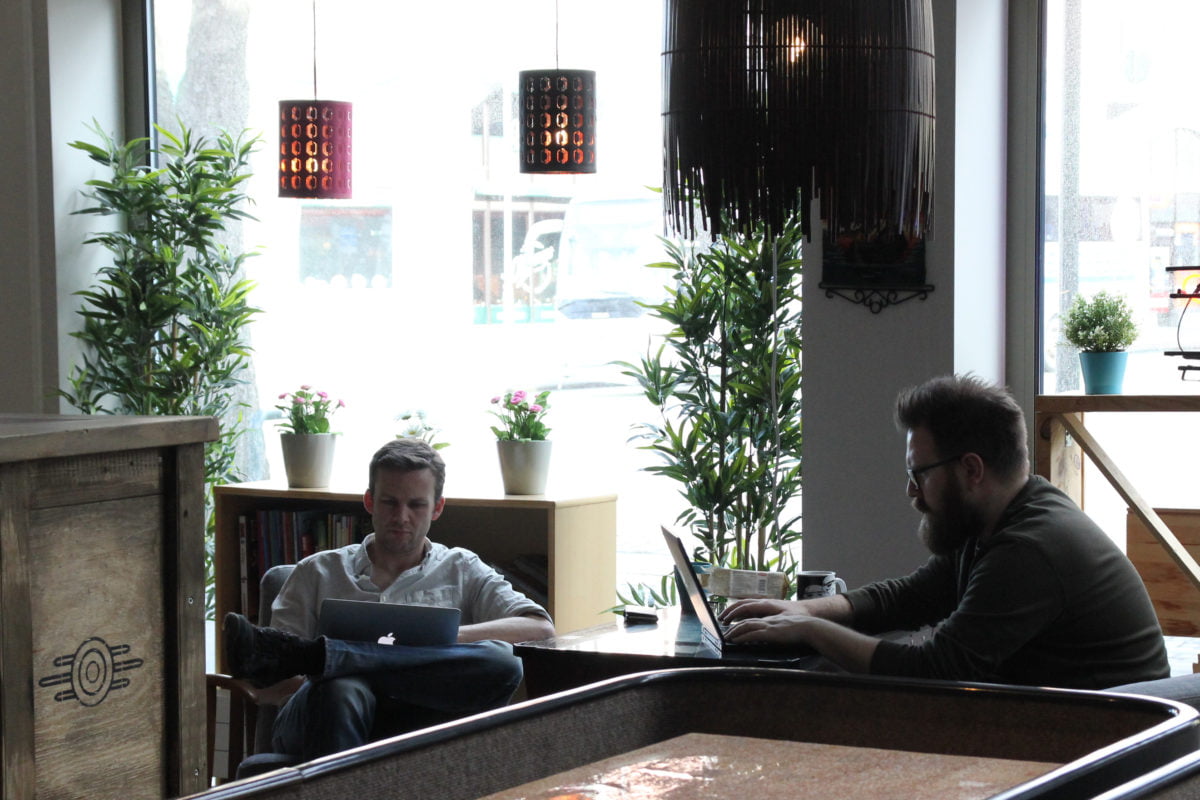 Photos: Cathrine Vik, Leaf Designlab