Espen runs the shop atop the highest mountain in northern Europe.
American news organisation WPXI ran a story this week about Espen, the person that has the "highest paid job in Norway". If you are talking altitude, that is.
He runs the cabin at the 2,469 m (8,100 ft) summit of Galdhøpiggen, the highest mountain in Norway, Scandinavia and northern Europe.
You might expect a remote mountain cabin to be deserted, but Espen has a busy life, serving coffee and selling t-shirts to the hoards of hikers who make the journey. Up to 500 guests per day is typical during the short summer hiking season.
Supplies are brought in by helicopter and Espen coordinates their arrival. He even lives in the cabin, which is essential given the hike of several hours to the nearest alternate accommodation.
As for whether he is lonely at the summit of the highest mountain in northern Europe, the report quotes Espen as saying that with hundreds of guests a day, he has no need for company in the evening.
Galdhøpiggen is in the Jotunheimen mountains in central Norway. Despite its altitude, hiking to the top of Galdhøpiggen is not as hard as you may think.
From the closest road-accessible cabin at Juvasshytta (1,850 metres above sea level) it takes about three hours including about 45 minutes to prepare for crossing the Styggebreen glacier, which must be done with a guide.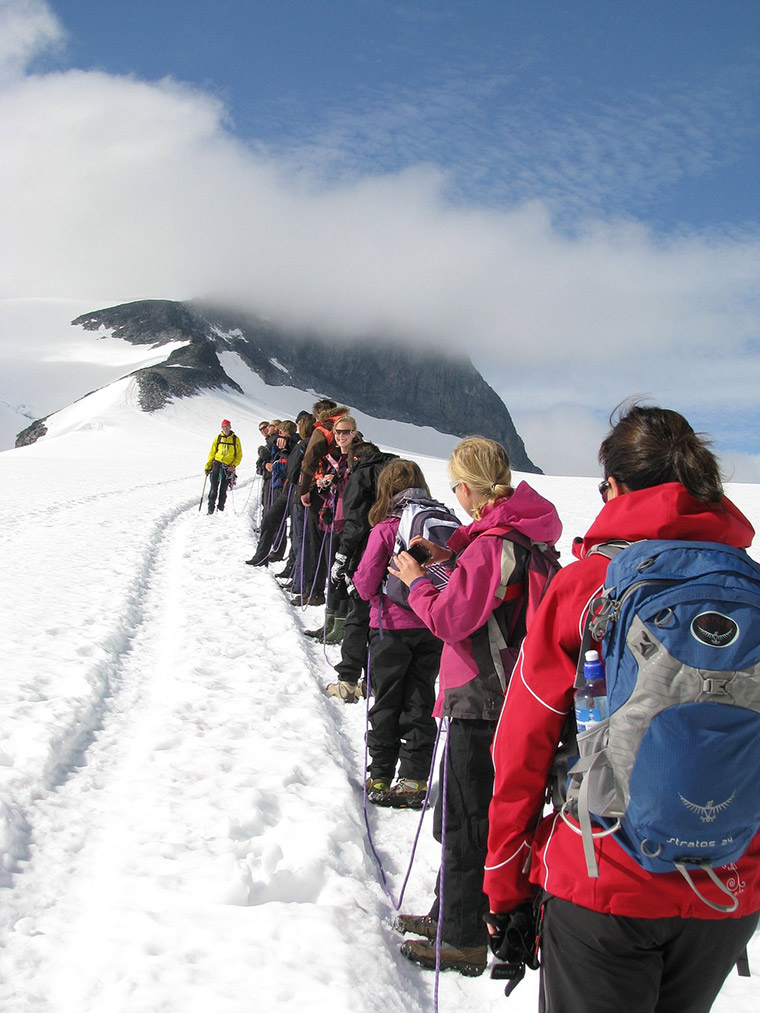 An alternative way up that does not require a guide is from the Spiterstulen lodge in Visdalen. Although technically an easy hike, the four-hour trek requires a climb of 1,300 metres, or almost 4,000 feet.