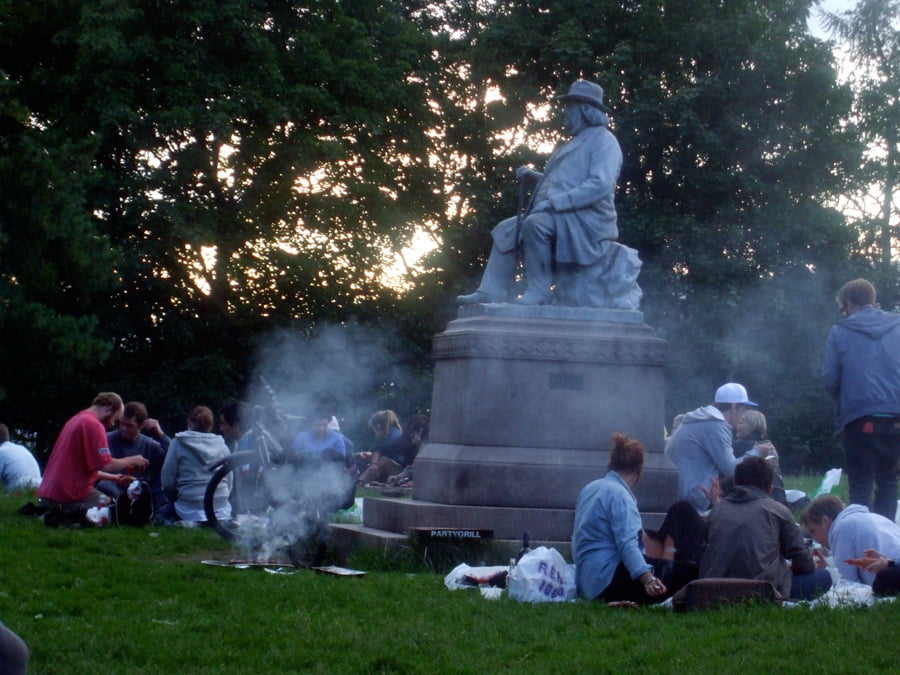 A world festival which has always interested me is Midsummer. The actual date varies as some cultures celebrate Summer Solstice (the astronomical longest day of the year, this year 21st June) and others celebrating St. John's Day (24th June) or St. John's Eve (23rd June).
Before embarking on my Scandinavian adventure I knew that Midsummer was celebrated in these parts, but I knew little about the what, why or how. The Swedes in particular throw quite a bash at Midsummer. I work with many and they all flew home on Thursday night in preparation for (in their words) a day of drinking and dancing around poles.
Maypoles, not the other kind of pole dancing. Bonfires are also lit across Scandinavia in celebration of the time of year. In Norway the celebrations are more muted and take place the night before on Sankthansaften (St John's Eve)
As I live just a 15 minute stroll from St. Hanshaugen Park (literal translation, St. John's Hill), it was the obvious place to go. A small concert was held on the bandstand with an environmental theme, but there was rather too much Norwegian politics and rather too little music for my liking! Still, it was a lovely atmosphere with tons of people out in the park with small barbecues, laughing and joking and making the most of the long evening.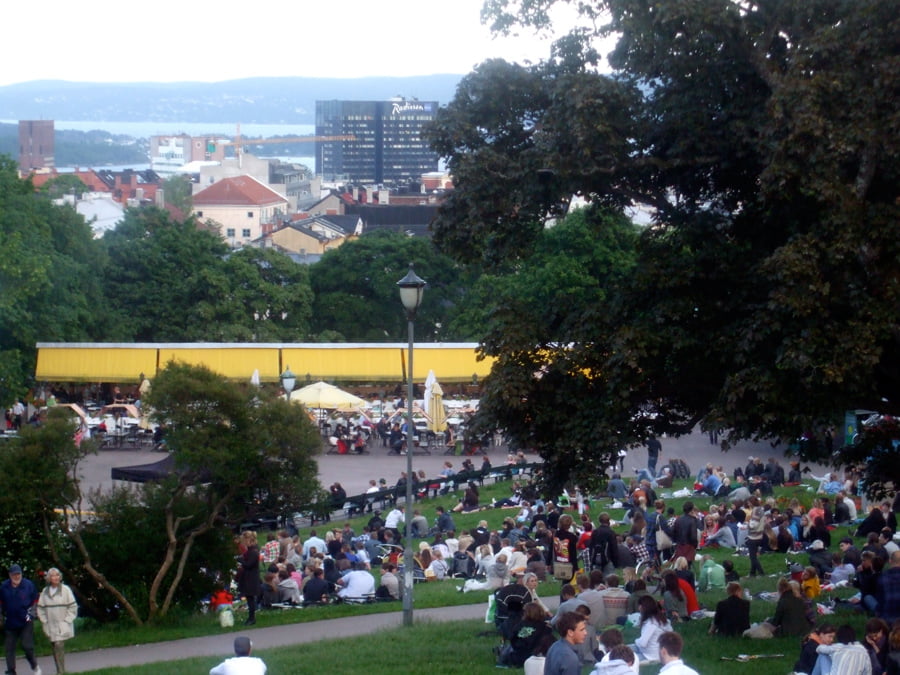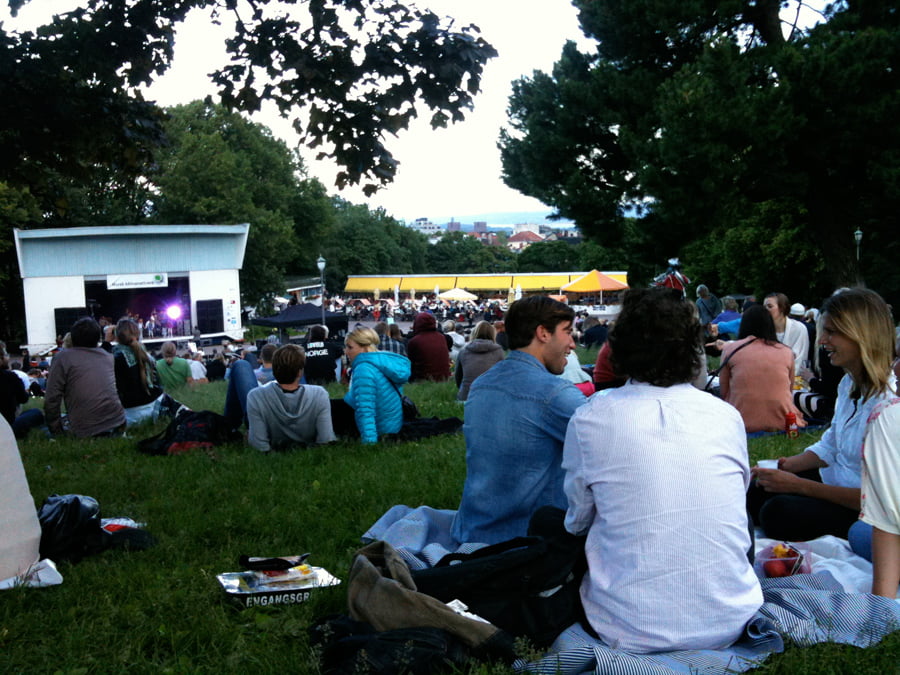 On the way home I detoured through Vår Frelsers gravlund (Our Saviour's Cemetery) which is home to some famous Norwegians and some pretty impressive graves. There was something appropriate about wandering through the cemetery on such a spiritual evening and I spent a lot of time taking photographs – I hope the spirits didn't mind.
Maybe it was the pagan origins of the festival, maybe the atmosphere in the park, maybe just the continual light, but whatever it was, something on Sankthansaften set my imagination alight. It was of course a long, bright evening and I took a few snaps from my balcony as midnight approached.
We don't get the midnight sun in Oslo but it doesn't get dark at this time of this year for more than two hours, and even then it's only really dusk. I found it odd that on such a long, bright evening all I could think of is how different my life in Oslo is going to be when the cold, dark, wet, snowy winter comes. I'm looking forward to the experience of a Norwegian winter, when no doubt I will look back on Midsummer with fond, longing memories.