Norway's Storfjorden region is home to picturesque fjords and scenic hikes. One visitor also found an extraordinary place to stay for a working vacation.
Norwegians are fond of saying: "There's no such thing as bad weather, only bad clothes". The same goes for accommodation.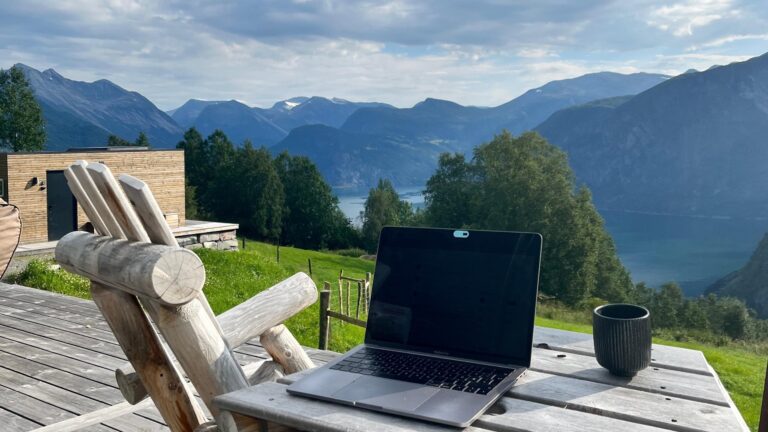 During a weekend getaway to Storfjorden in May, the rain fell in great sideways sheets, killing any hopes my partner and I had of long hikes.
After months working in a Glasgow office, I dreaded being stuck inside. But even with dark-sky downpours, we spent the day safely cocooned in one of four glass-walled cabins, nestled between towering mountains.
An extraordinary escape
We stayed at Kilsti Compact Lodge, near the town of Eidsdal in the north west Sunnmøre region. It was recently featured on Channel 4's Extraordinary Escapes in the UK.
The resort enjoys awe-inspiring panoramic views over the Storfjord and into the World Heritage Tafjord. I felt my clenched-fist mind relaxing rapidly with the dramatic beauty of the landscape.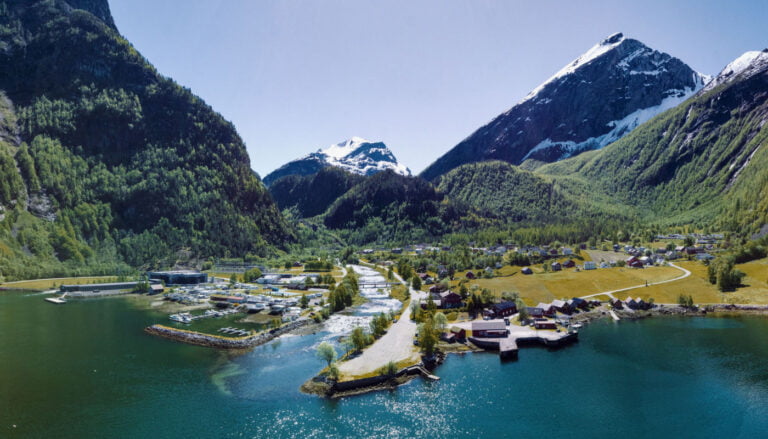 Despite the rain – which would typically ruin my trip – we loved sitting inside our oasis reading, chatting, listening to music and watching the granite showers sweep by the fog-shrouded peaks.
Even with unlucky weather, the little comforts here still made our trip well worthwhile.
They included a glass-windowed sauna (I came out a new man), a kitchenette, Wi-Fi, Hästens horsehair double beds, a glass panel in the bedroom roof for stargazing and a great outdoor area including a fire pit for grilling.
Another little detail I loved is the darkened glass in the wetroom, allowing you to enjoy the stunning view while showering without being seen from the outside.
Unfortunately, it was too wet and unpredictable to go rafting in the valley of Valdallen, or complete one of the many hikes in the local area.
A detour to Geiranger
Instead, we drove around half an hour to the World Heritage site Geirangerfjord, widely considered Norway's "jewel in the crown".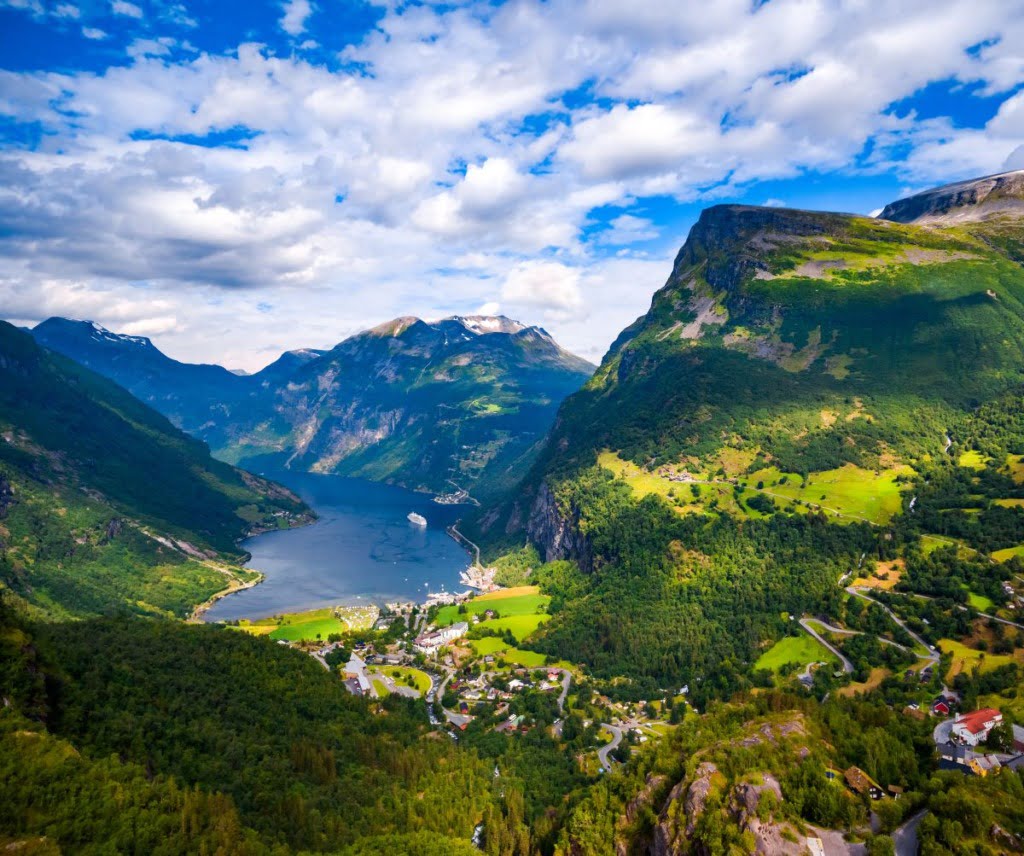 One of the country's most famous images, it stretches more than 20km and is surrounded by mountain peaks and steep cliff faces, all cut through by gushing waterfalls, including the "Seven Sisters".
The town of Geiranger itself is charming and busy with sightseers. The chocolate factory was a real highlight. The caffe mocha, made before you with chocolate drops, is the best I've had.
In August, we were back in Norway with several days of good weather ahead – so we had to return to Kilsti.
Second time lucky for hiking
Used to being jolted awake by an alarm, the first morning we rose gradually with an amber-red sunrise lighting the room through the roof pane and glass walls.
Then we set off on a morning hike, up to the Kilstivatnet lake, where the water is clearer than glass, then on to the summit of Blåhornet (around 650m).
Read more: The Norwegian Fjords
The gradual ascent is rewarded with excellent views over Norddalsfjorden, while groups of goats wander here and there by the side of the trail.
Blueberries also grow all around here if you get hungry, and the lake is perfect for a bracing dip after a sweaty hike.
I had to complete several work assignments on our two-day stay, but I couldn't have asked for a better spot.
The cabin living area is roomy and comfortable with a table as a makeshift desk, while the sliding doors are perfect to let in some immaculate mountain air if it gets a bit warm. I also found the backdrop excellent for sparking creativity.
When it gets snowy, by all accounts there's still plenty to do here, including freeride powder skiing, cross-country skiing, and even guided snowshoe walks.
Like everything in Norway, it's not exactly cheap, but a nights' stay for two comes in around $300-350 per night (up to $390 in the high season of June-Aug) which I found reasonable enough.
My cluttered mind underwent the mental equivalent of a Marie Kondo clean-up, everything put back into its rightful place through the natural beauty of this area.
Elsewhere in the Storfjord region
One of Norway's best-known scenic drives, the snaking mountain road Trollstigen (The Troll's Path), is around an hours' drive north.
It's also around a 30km drive to the Tafjord, the site of a devastating tsunami in 1934.
First up on my next visit to the region will be a drive on the Atlantic Road, an engineering marvel dubbed "the world's most beautiful drive", which takes you right out to the ocean's edge.