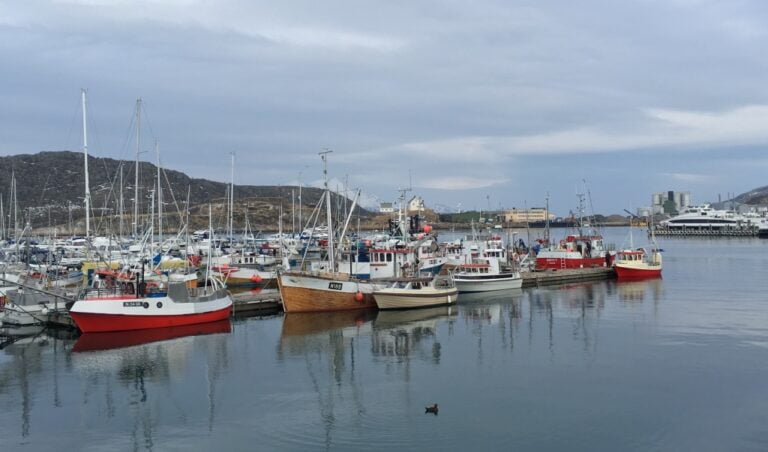 Ah, Bodø. It's fair to say this small city (rough pronunciation: boo-duh) somewhere in the north of Norway is not near the top of anyone's bucket lists. But just a boat ride away, the mighty Lofoten islands definitely are.
Last month, I took a trip to Bodø to research the city for Moon Norway. I had an inkling the city would be a good base or stopping point for those visiting Lofoten, but the only way to find out was to go there.
The train to Bodø
Trondheim and Bodø are linked by the Nord­land Line (Nordlandsbanen), which even by Norwegian standards is an epic journey. Just two trains per day travel the full distance in each direction between Trondheim and Bodø, one during the day and one at night. I picked up my tickets just after Christmas for just NOK 199 (around $25) each-way.
I've said it before and I'll say it again: Train travel is one of the biggest travel bargains in Scandinavia.
For an extra 90 kr (about $11), I chose to sit in "Komfort" class, which offers more legroom, power sockets, free hot drinks and newspapers. When you're sat on a train for almost ten hours, the drinks alone make it worthwhile.
I had low expectations of Bodø, which were initially met as the walk from the train station to the Radisson Blu Bodø didn't exactly inspire. But although the city looks pretty ordinary, its natural setting more than makes up for the lack of aesthetics of the city itself.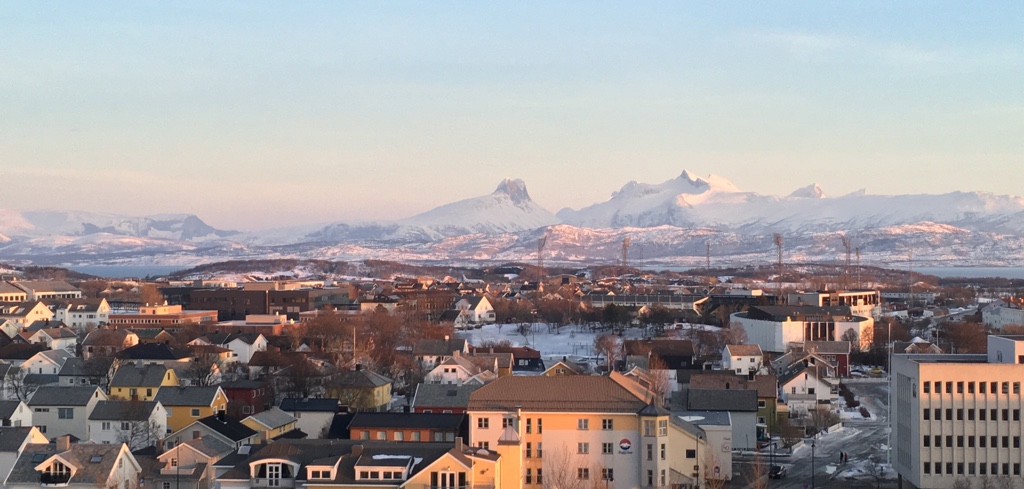 A helpful guide
I got in touch with the good people of Visit Bodø before my visit to make sure I wasn't going to miss any must-see sights. As luck would have it, one of China's top travel photographers was going to be in town on the same weekend and I was invited to join them on a drive around the area.
First, we went to Holmen, a narrow peninsula close to the city centre but too far to walk comfortably, especially with Bodø's windy weather. It's a beautiful area with signs of military history, and seemed a popular place for locals to walk their dogs. My new friend from China seemed to enjoy it too as she snapped hundreds of photos!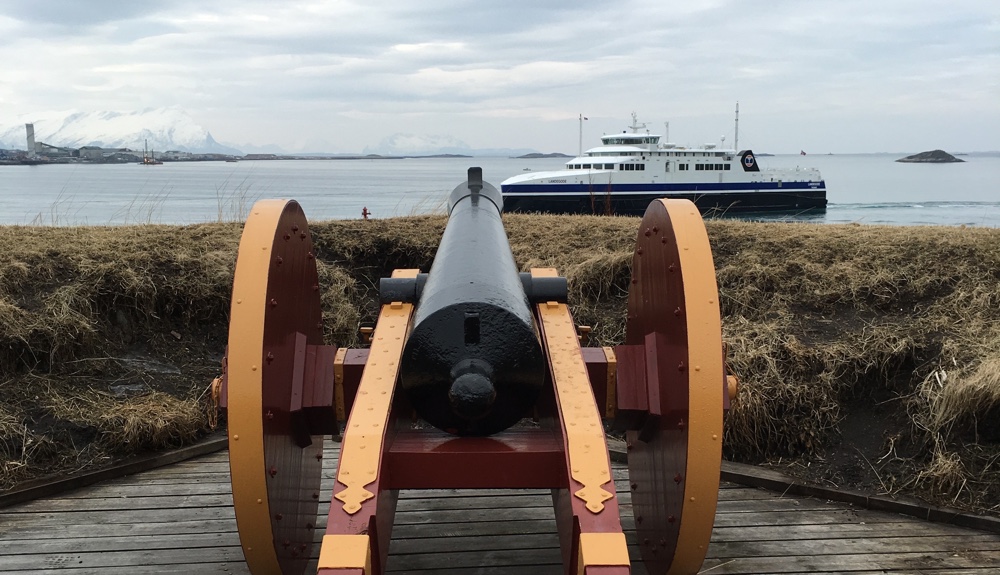 Unfortunately to reach Holmen you must pass a herring oil factory. The smell isn't as bad as you imagine. It's worse! Although I enjoyed the visit to Holmen, I couldn't help but wonder what the otherwise pleasant harbour area must be like if and when the wind blows in that direction… I guess the locals get used to it!
A natural phenomenon
The narrow straight of Saltsraumen has one of the world's strongest tidal currents, which four times a day creates a maelstrom, natural whirlpools that simply have to be seen to be believed. Although most tourists take a fast boat to get up close and personal with Saltsraumen, we took a 30-minute drive from the city instead.
This turned out to be a great decision as we were able to move positions quickly to get the best view of the natural phenomenon at its strongest, including a stop on the road bridge to get this awesome view from above.
An important centre of aviation
Other than Saltstraumen, the other main pull for visitors is the Aviation Museum, which includes a former control tower that overlooks the airport runway. Bodø was and remains an important centre of Norwegian aviation.
A lot happened here, so it's no surprise to see the place packed with planes and other memorabilia from World War II. On that note, the museum is just as interesting for those into military history as it is for fans of aviation. It seemed especially popular with kids, too.
The big kick-off
My weekend visit coincided with the opening weekend of Norway's Premier League season, so I did something most tourists will never do and went to watch the local team.
Less than 2,500 people were in attendance as Bodø/Glimt comfortably beat Sogndal 2-0. As a small club there was a notable family atmosphere but although the stadium is in desperate need of some investment, there seems little justification for such small crowds.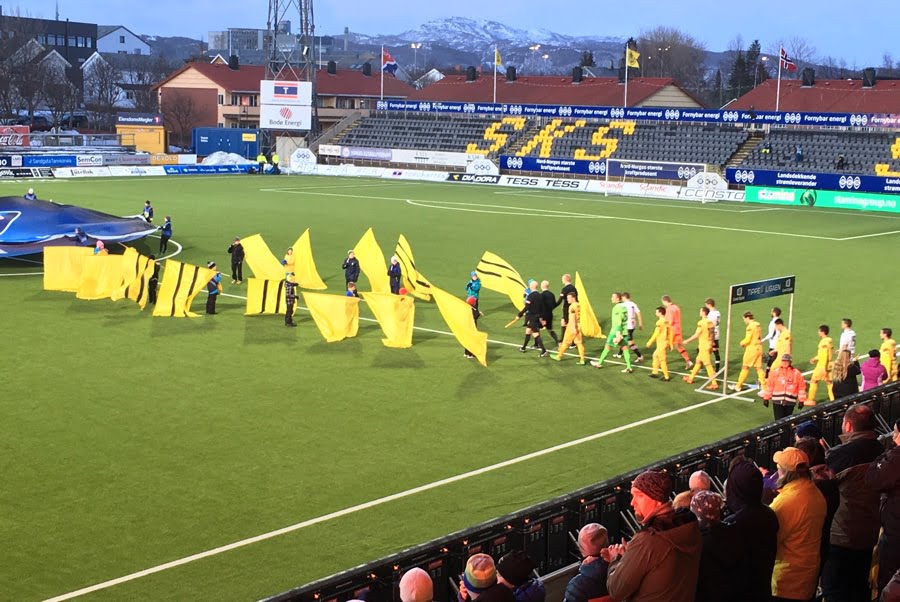 Going to watch the local football club is one sure-fire way of understanding Norwegians and local culture in whichever town you find yourself in. The locals were friendly and I picked up some great tips for what to do on my final morning in town.
Bodø town centre
Surrounded by mountains, ocean, and spectacular scenery in all directions, the city centre itself doesn't offer much to interest tourists, although a stroll on the final morning turned up a few gems.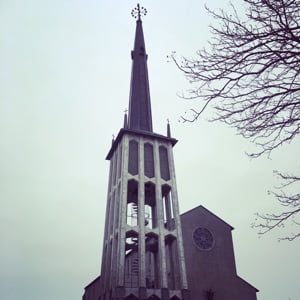 The airy tower of Bodø Cathedral is easy to spot and independent from the cathedral itself, which is constructed from concrete and free to explore.
Just minutes away from the cathedral is the city branch of the Nordland Museum, home to a fascinating depiction of the city's birth, growth, and troubled wartime experiences.
Bodø actually celebrates its 200th anniversary as a city in May this year, so I plan to write a bit more about the city's turbulent history in another post closer to the time.
Where to stay in Bodø
I chose to stay in the Radisson Blu Bodø.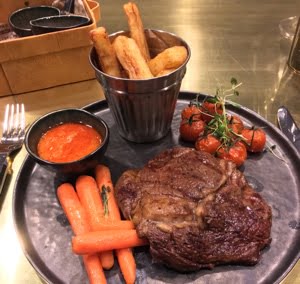 The highlight of my stay was my trip to the sky bar, a popular feature of an increasing number of Radisson Blu hotels across northern Europe. I was also able to enjoy two spectacular sunsets from my room.
The hotel features a restaurant which although very quiet and a little soulless, served me an outstanding steak. In the basement of the building is an Asian restaurant and a Narvesen, all useful to have close by especially on a Sunday when most other places in town are closed.
Search for availability and best prices at Radisson Blu Bodø
All in all Bodø kept me entertained for a weekend. That's more than I was expecting, so it gets the thumbs up from me! It's tough to recommend a trip to the city alone, but if you are heading to Lofoten or touring northern Norway, Bodø is well worth your attention.