The Norwegian footballer wins the first ever female Ballon D'or trophy for the world's best player.
Congratulations Ada Hegerberg! At just 23 the Olympique Lyonnais forward has been named as the world's best female football player.
The final ranking in the 2018 Ballon d'Or was as follows:
1. Ada Hegerberg (Norway/Lyon)
2. Pernille Harder (Denmark/Wolfsburg)
3. Dzsenifer Maroszan (Germany/Lyon)
4. Marta (Brazil/Orlando Pride)
5. Sam Kerr (Australia/Chicago Red Stars)
It's not Hegerberg's first award. In January 2016, she won the 2015 Norwegian Gold Ball, given to the best footballer in Norway. She was the first woman to win the award in 20 years.
Challenging the game in Norway
Following relative success for the women's national football team in Norway, you could be forgiven for thinking all is well with the women's game in the country. Not according to an interview Hegerberg gave to the Guardian newspaper earlier in 2018.
"I grew up playing with boys, that was a natural thing for my sister and me. We played with boys until we were at least 13 or 14," she said.
After an excellent record of 38 goals in 66 games for the national side, Hegerberg stepped away in 2017 and seems increasingly dismayed at the future of women's football in Norway.
"Football is the biggest sport in Norway for girls and has been for years but at the same time girls don't have the same opportunities as the boys. Norway has a great history of women's football but it's harder now," she said. "We've stopped talking about development and other countries have overtaken us."
Award controversy
The award ceremony for the first female Ballon d'Or winner was marred as Hegerberg was asked to twerk live on stage by the host DJ, Martin Solveig. Shortly after the ceremony was over, Solveig tweeted to say he had apologised to Hegerberg for the remark.
Early success in Norway and Europe
Her early career was played very much alongside her sister, Andrine. They played for local side Sunndal before joining Kolbotn when their family moved there.
Read more: Famous Norwegian women
It didn't take long for Ada to star. At the age of just 16, she finished the season as top scorer in the league and was voted Young Player of the Year. The Hegerberg sisters moved to Stabæk, and after more success they both chose to move to the German side Turbine Potsdam.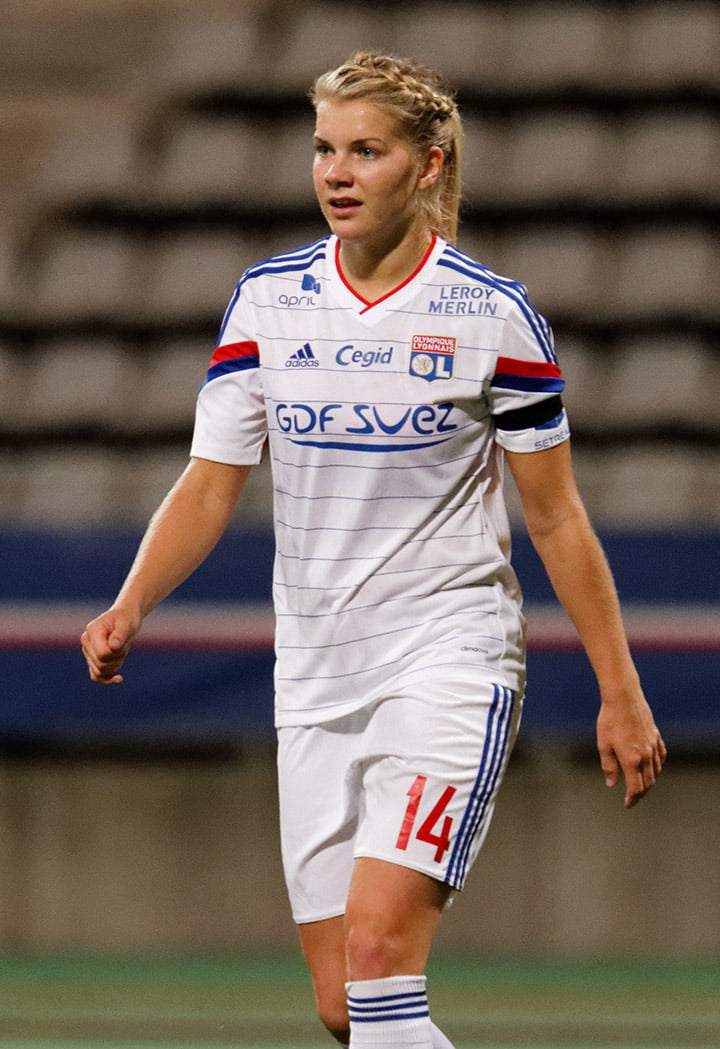 In 2014, she moved to Olympique Lyonnais in France, scoring 26 goals in her first season as Lyon scooped their ninth consecutive league title. At the time of writing, Hegerberg has scored 107 goals in just 82 games for the French side.
She has the potential to go on and become one of the most successful football players of all time, and has clear ambition to do just that.
"My ambitions are all about improvement. Every year I analyse the previous season with those closest to me; Thomas my fiancé, my sister and my parents. That's how I find out which areas I have to keep on improving and areas where I have to consolidate," she told the Guardian.