Life in Norway Show Episode #51: We look back at Norway's Norwegian American reality show with a participant from the seventh season.
Today on the Life in Norway Show I'm joined by Kate Mills, a contestant from the 7th season of Alt for Norge.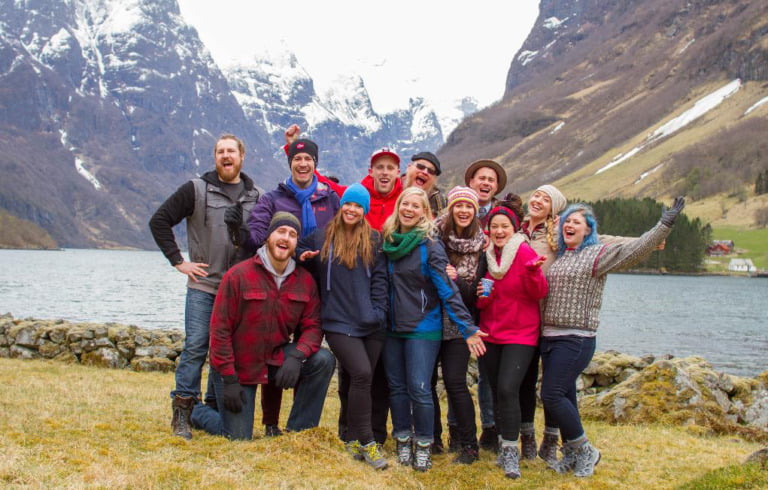 The show for Norwegian Americans exploring their Norwegian roots put a new spin on reality TV during its ten-season run. Although the show is now over, we take a look back at the show through the lens of a former participant.
Listen to the show
You can listen to the show using the web player below, or on your podcast player of choice. This includes: Apple Podcasts, Stitcher, YouTube (audio only), and now Spotify. Simply search for 'Life in Norway' on your platform of choice to get started.
Wherever you listen, don't forget to hit 'subscribe' so you don't miss a future episode!
Introducing Kate
Kate grew up in a suburb of Seattle called Ballard, known to be a very Scandinavian place. "Our local grocery store has every Nordic flag outside, we have the largest May 17 celebration outside of Norway," explains Kate.
Both Kate's parents immigrated from Norway and they met in the US. She says she grew up knowing she had Norwegian heritage, but her mother died when Kate was young and so much of the history and connection was lost.
That gave her the motivation to find out more about Norway and her old family farm at Rissa. When the opportunity came up to audition for Alt for Norge, she jumped at the chance!
The Alt for Norge experience
"Each week had a theme," explains Kate. "They would want to teach us something about Norway, such as a tradition. We would travel somewhere and do a group competition that often involved a crazy or silly thing."
One week that Kate highlights was themed around being out in nature. The groups travelled down Trollstigen in a coach, then spent the night camping in the woods. Kate explains that the competition was about acting as Norwegian trolls 'hunting for Christians' in the woods:
"We were a three-headed troll, one for smelling, one for eating and one for seeing. So they blindfolded two of us. We had to hunt for cookies throughout the forest, but some of them were dripping with fish sauce, which smelled awful. They were supposed to be the Christians. So that's just an example of the totally outrageous, silly things we had to do that people watching the show would be laughing at!"
Watch Kate's highlight reel
In Kate's words: "I wanted to find a way to show just a portion of this amazing adventure when I was asked to present to my sisters at Daughters of Norway. I managed to piecemeal this together! This is only a small bit, and keep in mind it's really only me since it was made for the purpose of sharing my experience and my journey. Enjoy!"
Links from the show