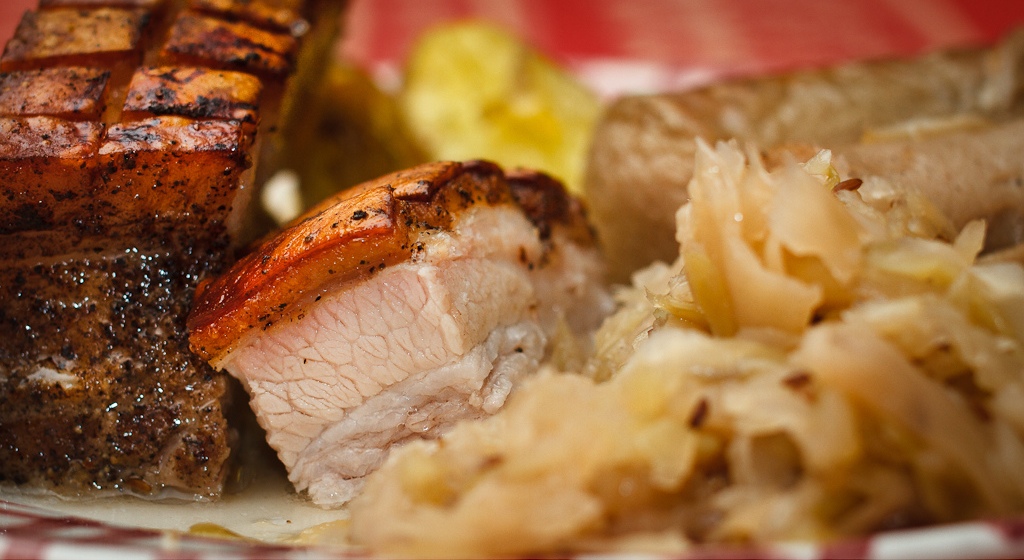 I am British and have a passion for eating, drinking and exploring the cuisine of other cultures.  So, when my Norwegian partner offered me the chance to visit her homeland, I was very excited to pack British tea bags (my travel essential) and discover Norway's culinary delights.
We both currently live and work in London and so as many things related to Norwegian living are pretty cool in the UK right now – the maintenance of facial hair, a need to ensure that all rooms in a house contain the bare minimum and include no colours other than white and (if you're lucky) shades of grey, I had been able to sample some Nordic cuisine before visiting.  However, after a few trips to Norway I quickly realised that although the UK's Nordic culinary scene is certainly not a bad place to start, the first time Norwegian visitor is in for a few gastro related surprises upon arrival.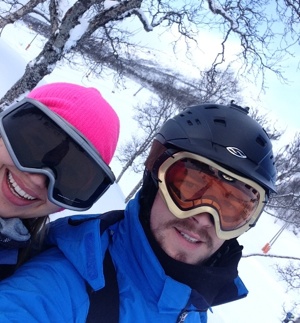 By way of a warning, the author is fully aware that eating and drinking preferences are entirely personal and so acknowledges full blame and responsibility for any recommendation which fails to live up to expectation.  He is still hopeful however that visitors to Norway will be adventurous and try some of the Nordic culinary options which have not made it to the UK, yet.
Scandinavian food in London
Three venues in London which currently cater to the connoisseur looking for cuisine au Norway are Oslo (Hackney), the Nordic Bakery (various locations) and Scandinavian Kitchen (Soho). Here a visitor can enjoy a wide variety of contemporary Nordic delights which aren't too different from typical British fare, such as pølse (Norwegian sausage – a must on May 17th, Norway's National Day), gravlax, skoleboller (a Norwegian custard bun), lofoten fiskesuppe (fish soup from Northern Norway), lingonberries, Trondhjems brun lapskaus (a meat stew from Trondheim) and even fjällbrynt renost. Okay, I admit smoked reindeer cheese isn't exactly common in the UK but it is surprisingly tasty.
After visiting Norway and enjoying some Norwegian meals, it quickly became apparent that the UK's trendy take on Nordic cuisine doesn't quite give the whole picture.
Traditional Norwegian food
If something can be boiled, streamed or covered in salt, and is edible without the need for saucy accompaniments, it has a good chance of ending up on a Norwegian's plate.  Although this is probably down in no small part to more frugal times in Norway's history, some Norwegian meals can still surprise you by their simplicity.
Pinnekjøtt – salted and dried sheep rib, steamed until tender.  A traditional Western Norwegian dish.  Serve with boiled potatoes (a regular feature at mealtimes) and root vegetables, steamed to perfection.
Tørrfisk – salted, dried, thoroughly rinsed and boiled to reconstitute (head and tongue optional).  Available anywhere along Norway's huge coast – Lofoten tørrfisk is highly regarded.  Serve with potatoes, boiled.
Fenalår – salted and dried mutton thigh.  Similar in style (but not taste) to Spanish Serrano ham. Hang it in your kitchen (or, from your boat's mast), stick a knife in and consume over the winter.
I admit some of the Norwegian's ideas for a meal do push the boundaries a bit:
Smalahove – whole sheep's head, torched, salted and dried.  Boil for three hours. Ears, eyes and brain – optional. If you are not a meat fan, try:
Norwegian jams – hardly novel I know but honestly, the Norwegian stuff surpasses anything we have in the UK.  Bringebær (raspberry), jordbær (strawberry) and tyttebær (lingonberry) are all superior.  Fortunately, I've still got a good selection in my fridge which I received from my partner's parents for Christmas; or
Brunost – literally, brown cheese.  Boiling caramelises sugars in the cheese and gives it a brown and sweet taste.  If you don't like it at first, add jam.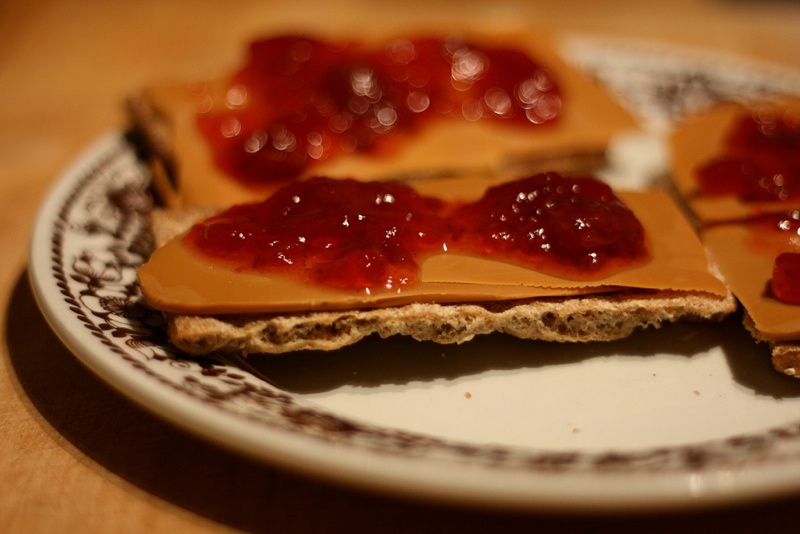 And, if you're fond of a tipple, try:
Gløgg – similar to mulled wine but with raisons and almonds; or
Aquavit – a flavoured spirit.  Matured in oak casks and served at room temperature.  The main spices should be caraway or dill.  Potato based (unsurprisingly).
Tips on eating and drinking in Norway
1. Before you agree to eating lunch, check what time you'll be eating dinner.  My girlfriend's granddad considers dinner late if served past 2pm.
2. Add jam. Not only to brunost but to everything. When I first saw lamb, potatoes and jam on my plate I was sceptical. I was quickly won over.
3. Beware of russefeiring and helegefylla even if just for the sake of your wallets.  Russefeiring is an almost a non-stop binge from early April to 17th May for Norwegian high school students, just before their final exams, bizarrely. Helegefylla is the toned down adult version, where the bingeing only lasts over weekends.
I must acknowledge and thank my fantastic partner (and her generous family) for giving me the opportunity to discover and experience such a diverse array of Norwegian flavours most of which, even if they might not for me beat Cornish fish and chips or Yorkshire pudding, I am really glad I tried.
—
Photo credits: torbus, Alf Storm, Marius Watz