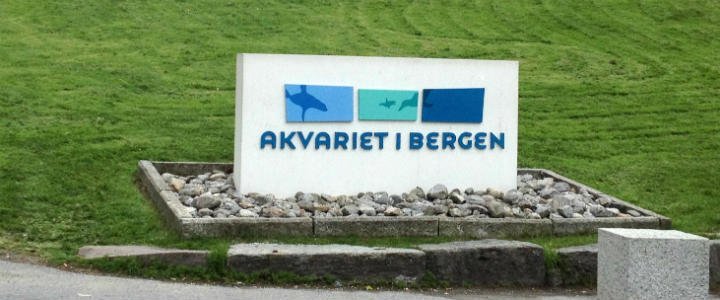 After the Osterfjord cruise I decided to continue my water theme and visit Bergen Aquarium. I'd been advised to take the bus, but as the skies were clear I chose to walk. It's a nice 20-minute walk along Strandgaten from the fish market, passing through one of Bergen's older neighbourhoods, Nordnes. I'd recommend walking to anyone if the weather is nice.
Upon entering the aquarium it appears small – really small – with a large tank to the left and some penguins to the right. But the majority of the exhibits are actually inside and underground, so despite first impressions, it's a pretty big place.
Sea lions
First up I knew there was a show every hour, so I rushed to arrive in time for the 4pm show, which turned out to the exercise and feeding time for the sea-lions. The staff have a great relationship with the sea-lions and they seemed to lap up the attention and chance to play.
I couldn't help but wonder if they'd be happier in their natural habitat, but that's a debate for another time! The feeding time attracted a flock of gulls who weren't shy in swooping down after the leftovers – mind your heads!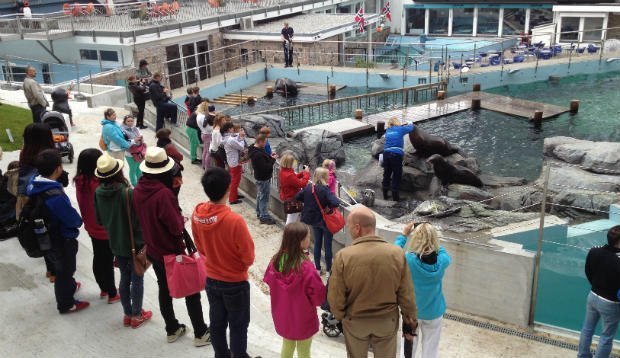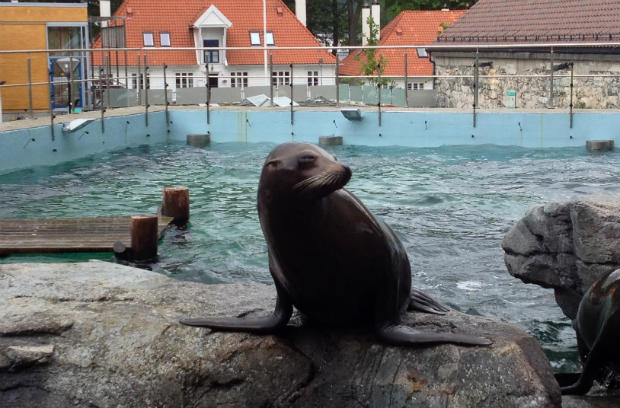 Penguins
Bergen Aquarium plays host to a gorgeous colony of gentoo penguins, who originally called the Falkland Islands home. They are great swimmers, especially the kids who spent almost all the time I was watching them (which was a long time!) circling the rocks.
Inside the Aquarium
After the excitement outside, I headed in the building and was surprised to find so much inside, spread over three floors. The first thing you come to is a tank where you can reach in and touch the crabs. The kids were much keener than the adults 🙂
There's various exhibits of fish found locally in Scandinavia and elsewhere in the world, including a pretty cool tunnel where you are surrounded by fish.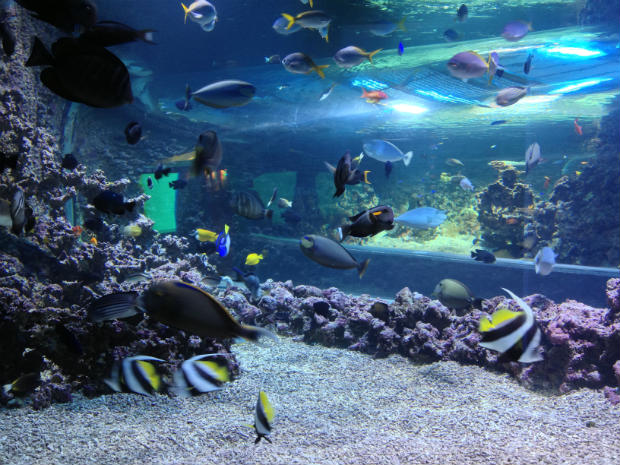 Keep your wits about you though, because some nasty surprises lay in wait!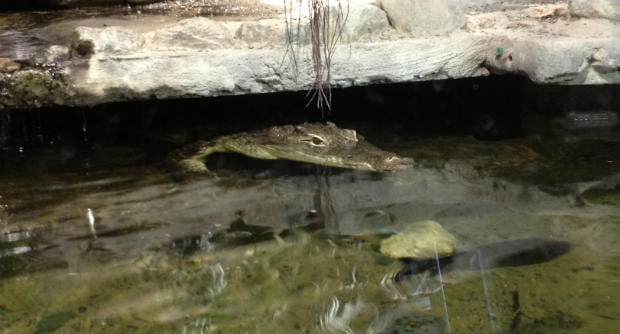 By the way, have you ever seen a wolf-fish? Ugly buggers…
Buried on the second underground floor is a tropical area, home to snakes, lizards and other creepy-crawlies. In addition to the hourly shows outside, there's a small cinema inside and a place to eat too.
I only spent just over an hour at Bergen Aquarium, but with more time and perhaps with company – especially kids – I could have easily stayed all day. In case you're wondering – I didn't have fish for dinner 😀