The city of Bergen has too many streets and squares named after men. That's according to the city council, which has a plan to address it.
Take a walk away from the fish market in downtown Bergen and you may find yourself on Kong Oscars gate. Then Halfdan Kjerulfs gate, perhaps Olav Kyrres gate, and maybe Christian Michelsens gate. What's wrong with this picture?
Bergen city council has decided that far too many of the city's streets and public squares are named after men. To get more gender balance, there will be no new streets or squares named after men from now on.
Bergen's male-dominated street names
Throughout Bergen's history, important men throughout the city have had many streets in Bergen named after them. But there are also many deserving women who have not gained a street, road or place named after them.
A 2018 report showed that of Bergen's 229 streets and squares named after people, only 28 were female names. Since 2018, councillors have encouraged more residents to propose female names for new infrastructure.
Read more: Fun Facts About Bergen
"When you see that result after 950 years of Bergen's history, I think many understand that drastic measures are needed," said Katrine Nødtvedt, Bergen city council representative for culture, diversity and gender equality.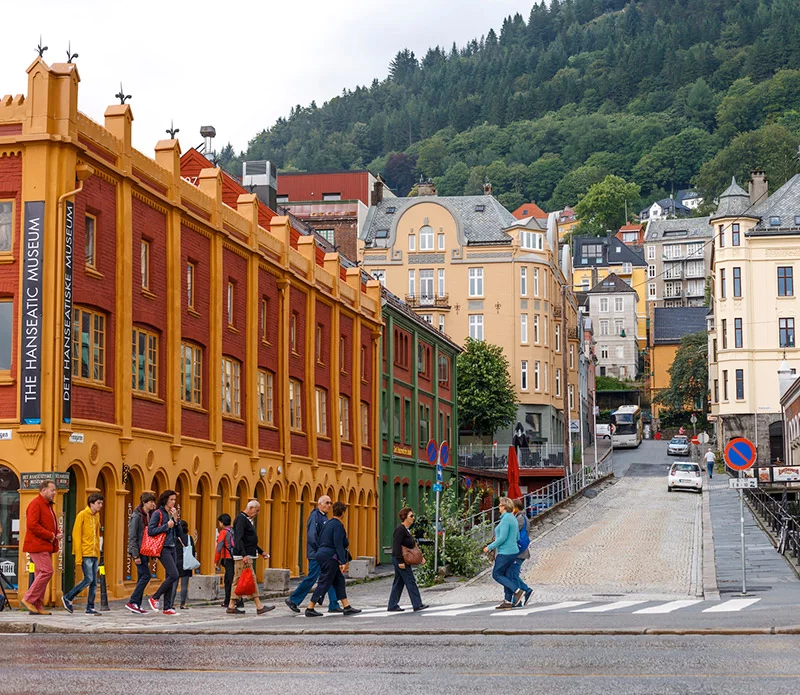 Female names first
The city council proposes not to name new streets, squares or municipal facilities after men until the gender balance has significantly improved. Nødtvedt said that the drastic proposal was needed to get a message across.
"Previously you would work on the basis that you would choose a female name if you could think of anybody suitable. Instead, we should be actively working to correct the gender balance," she told VG.
However, male names will still be considered in some circumstances. Nødtvedt said male names will be permitted when there is a man who has a "special connection to a place in the city."
Opposition to the proposal
The proposal is expected to be approved by the city council. However, the plan has provoked opposition from centre-right political parties and a former city mayor.
"Decisions that force equality at street name level, I think is just sad and a little pathetic," Trude Drevland told VG. "If we are to succeed in achieving gender equality, then it won't be measured by 50/50 names of streets and places on the back of a forced decision," added the former mayor.