The latest edition of the Michelin guide has been released. Norway has 14 restaurants awarded a coveted star rating.
Many people visiting Norway look for cheap places to eat. It's understandable given the country has a high cost of living, something that impacts visiting tourists.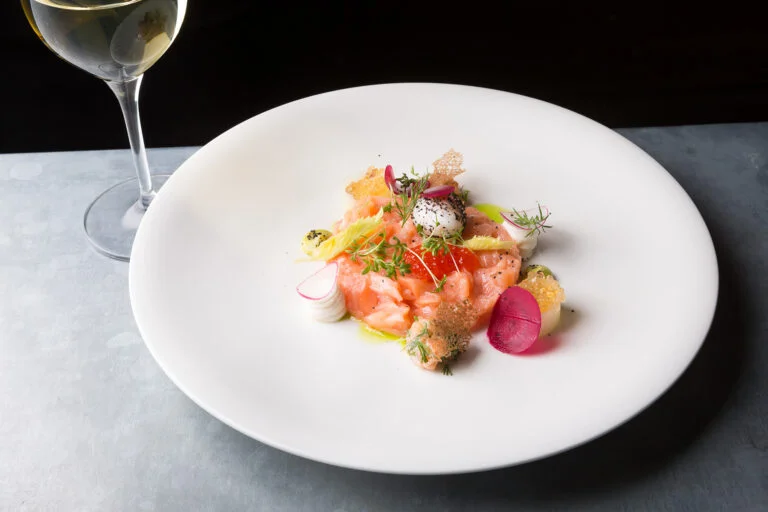 But other visitors looking for a taste of the Nordics actively seek out the best restaurants. Unlike budget dining, many of Scandinavia's best restaurants are no more expensive than equivalent venues in London, Paris and other top culinary destinations.
Earlier this week at a ceremony held in Stavanger, Michelin unveiled its 2022 edition of the Michelin Guide for the Nordic countries. Featuring a total of 255 restaurants from across the Nordic region, the guide is a fantastic starting point for a culinary adventure.
The 2022 guide features 74 starred restaurants, of which 14 are in Norway. Across the region, 11 new restaurants were awarded a star with two others promoted from one to two stars.
What is a Michelin star?
According to the organisation, a Michelin Star is awarded first and foremost for "outstanding cooking."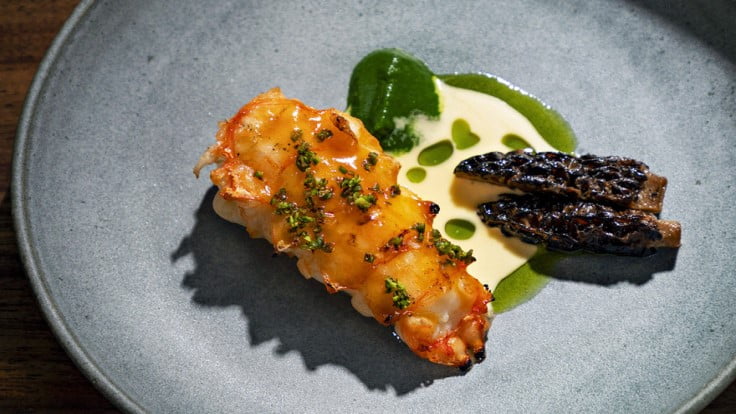 "We take into account the quality of the ingredients, the harmony of flavours, the mastery of techniques, the personality of the chef as expressed in their cuisine and, just as importantly, consistency both over time and across the entire menu," stated the Guide.
Norway's 3-star restaurant
Oslo's Maaemo retains its coveted three stars for another year. Known for its Biodynamic, organic and wild ingredients, Maaemo has firmly established itself over the last decade as Norway's best restaurant.
The Michelin Guide described an evening at Esben Holmboe Bang's Maaemo as an "exceptional dining experience."
"The surprise menu features expertly crafted and memorable dishes with sublime tastes and textures. The attentive serving team explain each dish with passion," explained the Guide.
Norway's 2-star restaurant
Stavanger's Re-naa retained its two-star rating for another year. The "delicate, poised constructions" were praised as were the staff who had "obvious passion and pride."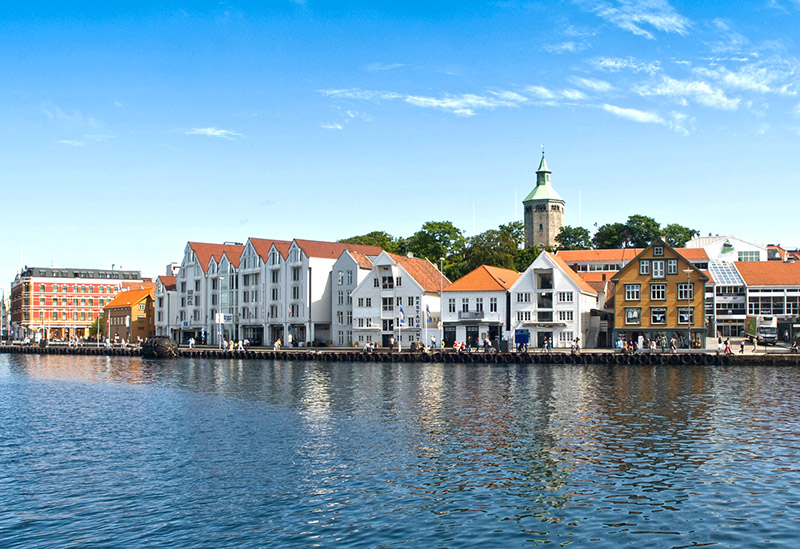 "The range of top-quality Norwegian seafood is commendable, and the bread is made at their nearby bakery," stated the Guide. Eating at Re-naa is a unique experience with the open kitchen placed at the very centre of the room.
Other Michelin star restaurants in Oslo
12 other restaurants were awarded a single star across Norway, including four new stars for 2022. Of the 12 restaurants with a single star, 5 of them were in Oslo.
NEW: Hot Shop: Chef Jo Bøe Klakegg's Hot Shop is a "friendly, canteen-style neighbourhood bistro with a surprise tasting menu." The Guide praised the "rich, technically adept dishes" for their "real depth of flavour."
NEW: Hyde: British chef Matthew North has created a fun location with low lights and loud music in the capital. "Dishes come with bold, punchy flavours, and the natural wines are particularly well-chosen," states the Guide.
Kontrast: A modern restaurant with an industrial feel matching its location in the riverside Vulcan complex, Kontrast offers its diners surprise menus. The Guide picked out its organic produce used "to create refined, full-flavoured dishes whose apparent simplicity often masks their complex nature."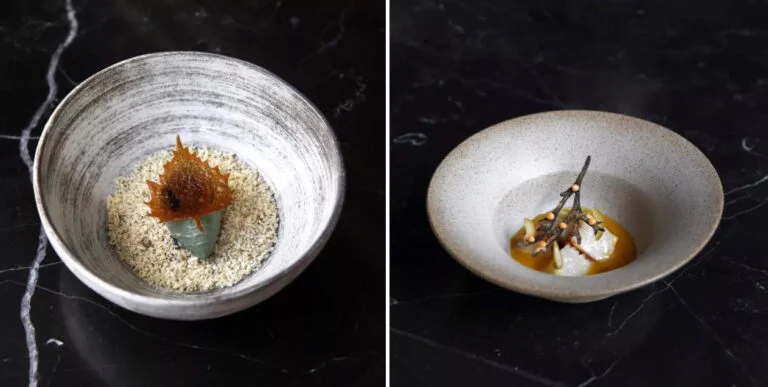 NEW: Schlägergården: Set in a remote 18th century farmhouse, Bjørn Svensson's Schlägergården "showcases superlative local produce" including many ingredients the staff have foraged for themselves.
Statholdergaarden: Elegance and tradition combine in this 17th-century building in downtown Oslo. Statholdergaarden offers "expertly rendered classical cooking" using "seasonal Norwegian ingredients in familiar combinations."
Other Michelin star restaurants in Norway
Outside the capital, seven other restaurants received a single star. Three of these were located in Trondheim, an emerging food destination in the country.
Bare, Bergen: Located in the Bergen Børs Hotel, Bare offers "wonderfully seasonal Norwegian ingredients" used in "bold, adventurous dishes, which staff are only too happy to explain."
NEW: Lysverket, Bergen: Based within Bergen's art museum, Lysverket was awarded a star for its "intelligently crafted, balanced dishes" that "burst with flavour."
Under, Lindesnes: When it originally opened, many people thought the underwater restaurant Under would be something of a novelty. It is, yet the quality of the food has shone through regardless, showcasing local seafood with "stimulating contrasts of texture and flavour."
Sabi Omakase, Stavanger: The multi-course sushi experience at Sami Omakase on Pedersgate in Stavanger retains its star. "The superlative Norwegian ingredients are prepared with exceptional skill and embellished with subtle modern touches," stated the Guide.
Credo, Trondheim: Sustainable food production is first and foremost at Credo. Chef Heidi Bjerkan's Credo retained its star and also picked up a gong for excellent service. "Cooking is creative yet understated," according to the Guide.
Fagn, Trondheim: Located in downtown Trondheim in the premises formerly occupied by Credo, the intimate Fagn retains its star. "Each of the beautiful surprise dishes comes with a story, which is enthusiastically explained," stated the Guide.
Speilsalen, Trondheim: It was no secret that the Britannia Hotel's flagship restaurant sought a star when it opened following a recent renovation. It did just that, and continues to retain its star for its "intricate dishes" that "make great use of the best Norwegian ingredients."
Other top restaurants in Scandinavia
Together with Oslo's Maaemo, just three other restaurants received the top three-star award in the Nordic region.
Two of those were in Denmark's capital city Copenhagen, where both Geranium and Noma retained their three-star status. In Sweden's capital Stockholm, Frantzén also retained its three-star status.
Have you eaten at any of Norway's award-winning restaurants?