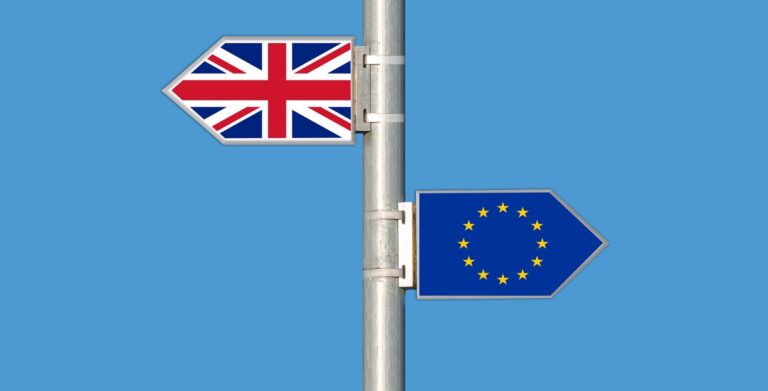 The British Ambassador to Norway speaks about life post-Brexit.
The UK will take several steps to maintain a strong post-Brexit relationship with Norway, the British Ambassador to Norway has said.
Sarah Gillett wrote an editorial piece for our friends at The Local in which she says that Britain wants a "new, deep and special" partnership with Norway. While the piece of course doesn't shed any light on the uncertain future of thousands of Brits in Norway, she does highlight the importance of trade between the two countries.
Listen: Interview with the British Ambassador
"Some 70 percent of Norway's trade is with the EU, but the UK is Norway's largest market, and Norway the UK's most important energy supplier. We will need new arrangements with Norway, but we cannot negotiate these whilst the UK is still a member of the EU," she writes.
The letter also states that Britain intends to negotiate a new framework, one that is different from today's European Economic Area (EEA) model. Remaining a member of the EEA is what has been termed the "Norway model" in the British media, as it is similar to Norway's complex relationship with Europe.
Brits considering their options
There are said to be more than 10,000 British citizens living in Norway. The vast majority are able to live and work here hassle-free thanks to the current EEA Freedom of Movement regulations.
Since the surprise Brexit vote, some Brits have opted to claim permanent residence, while others have taken the bold step of claiming Norwegian citizenship. Current Norwegian law prohibits dual citizenship, so most of these people will have had to give up their British passports.
She signs off the letter by saying, "I am every bit as confident that the UK's future relationship with Norway will be just as strong."
The comments come despite extensive reports in today's British media that Prime Minister Theresa May has prepared for a Brexit without any trade deals. Opposition Labour leader Jeremy Corbyn accuses the government of making "no real progress" after 16 months of talks.
You can read Sarah Gillett's full article here. Don't forget, to stay updated with all the news from Norway in English, join our free weekly newsletter sent out every Tuesday morning.