Life in Norway Show Episode 35: The last few years have been uncertain times for Brits living all across Europe, and in Norway. I'm joined today by Richard Wood, the British Ambassador, to talk Brexit, the future of the UK's relationship with Norway, and his life in Oslo.
The podcast is back! Yes, after a few months break, the number of emails I received from people asking for its return have worked their magic. I have a few episodes already recorded and it feels great to be back behind the mic!
To kick-things off, I'm welcoming Richard Wood, the British Ambassador to Norway, to the Life in Norway hotseat. Of course, Brexit is on the agenda, but we also talk about the role of an Ambassador in 2020 and how that's changed over the years, plus Richard's thoughts and impressions on Norway and Norwegian life.
Richard is actually the second Ambassador to come on the show. All the way back in episode 6, I spoke to Artur Wilczynski, who was then the Canadian Ambassador. If you enjoy this show, that one is also well worth a listen. Click the play button below to get started, or you can keep scrolling down the page for the show notes if you prefer to read.
Listen to the show
You can listen to the show using the web player below, or on your podcast player of choice. This includes: Apple Podcasts, Stitcher, YouTube (audio only), and now Spotify. Simply search for 'life in Norway' on your platform of choice to get started.
Wherever you listen, don't forget to hit 'subscribe' to ensure you don't miss an episode!
Life after Brexit
Brexit. It's a word that didn't exist just a few years ago. Yet today it's the cause of a split through the heart of a nation the likes of which hasn't been seen for decades. The last few years have been uncertain times for Norway-based Brits, who are in Norway thanks to the EEA freedom of movement rules.
After years of debates, arguments, negotiations, elections and more arguments, Brexit is done. Britain is no longer an EU member, and has entered a transition period. But Richard is adamant the close relationship between Norway and the UK will continue:
"Norway provides 40% of all of the UK's energy, and provides a lot of the fish that we eat. The UK is the country that the Norwegian maritime fleet has the most port calls in. So there are deep-seated relationships in all of Norway's traditional industries. What I'm trying to do is establish links in newer industries also."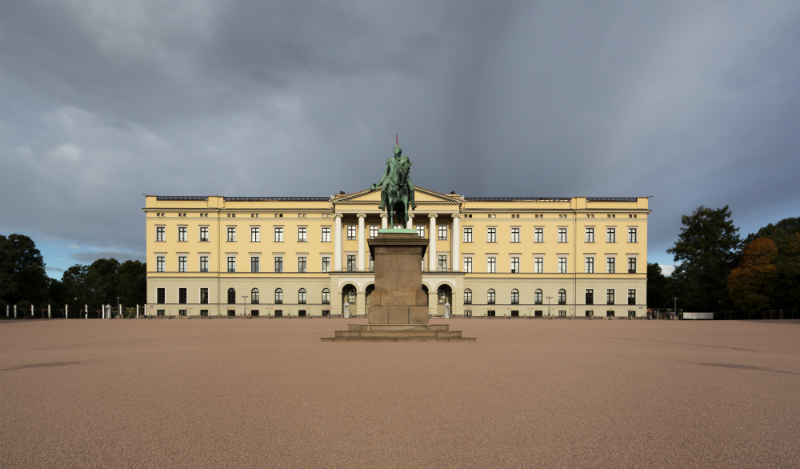 Richard confirmed that an agreement has been signed with Norway and the UK, whereby all existing rights are protected for Brits living in Norway before Brexit. Those rights include right of residence, pensions and healthcare. This actually applies to all Brits with valid residence in Norway up to the end of the transition period, which is set for the final day of December 2020.
From January 2021, British people hoping to live in Norway will have to go through the same process as other non-EU/EEA citizens. It also seems likely that Brits currently living in Norway will be required to carry an identity card to prove their "pre-Brexit" status. Norway and the UK authorities are working on this.
Working as an Ambassador
I was keen to ask Richard about his daily roles and responsibilities. I think for most people the idea of an Ambassador is pretty "black box". We don't really know what goes on inside an Embassy, even those of us who live abroad. Richard says that is one of the reasons they are engaging more on social media: "We want to demystify it and show that the British government and the UK in general are engaged in so many different areas with Norway."
He also says that no two days are the same: "One day I might be talking to big companies about export opportunities or investment in the UK. The next day I'm talking energy policy or giving a speech at a business forum. As we had in Molde last year, there was a crisis on a cruise ship and we had to help out British citizens. I also travel to the north to speak to the military."
Living in Oslo
"Life in Oslo is unexpectedly good for a capital city. In London you have to get on a train to go and see a tree, whereas here you have Nordmarka and Østmarka right on your doorstep. But I really enjoy getting out and about and seeing other parts of the country."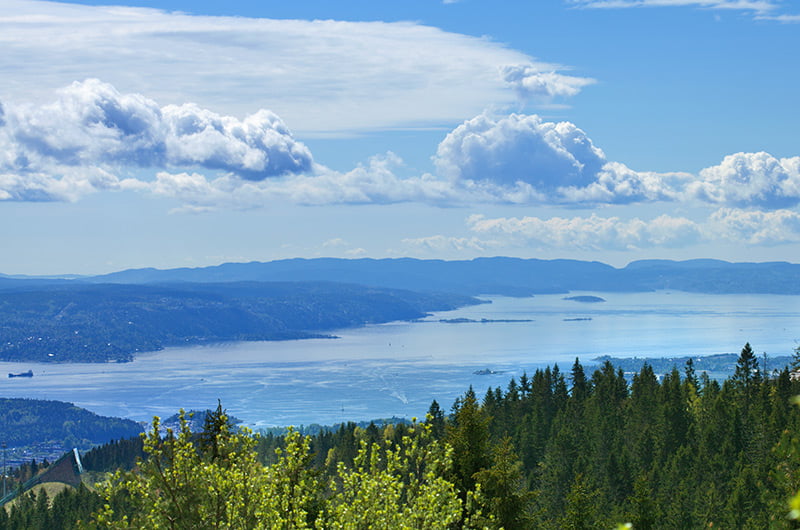 Impressions on Norway and Norwegian life
Richard says there are some "quite interesting cultural differences." He picks out the differences in travelling around the country, the scenery and the ways of doing business.
Working as an Ambassador takes him all over the country so I was keen to find out about his favourite place. To find out what he said, you'll have to listen to the show!
Links from the show
The British Embassy's Living in Norway webpages
See the British Embassy on Facebook
Follow Richard on Twitter
Follow Richard on Instagram
If you enjoyed this episode, why not share it on Pinterest so more people can find it? We've got the perfect pin for you: