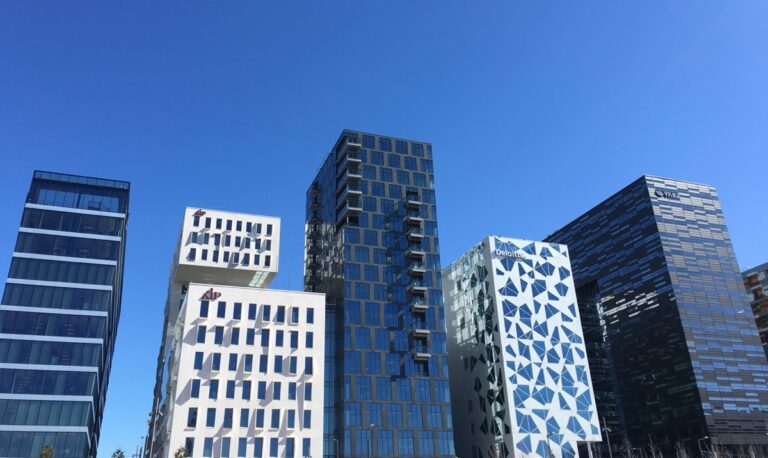 Sole trader or limited company? Let's take a look at the most popular business forms in Norway, and which one might be best for you.
As a foreigner living in Norway, it can be tough navigating the bureaucracy needed to start a business. One of the first decisions you need to make in your business plan is what corporate form to register.
Here we outline the basic features of each, focusing on the main differences of personal rights and personal risk. For many entrepreneurs the choice will be obvious, but for some you may need to consult with an accountant and/or lawyer.
Enkeltpersonforetak (ENK)
Sole Proprietorship / Sole Trader. The single-person business is the cheapest and easiest form of business to start.
There is no need for payroll in order to pay yourself. The profits of the business are yours to do with as you wish, saving on bureaucracy. But you are not classed as an employee, whether you do all the work yourself or employ others.
This means you receive less sickness benefit and do not qualify for unemployment benefits should your business fail. Also, you must pay your tax liability in advance four times a year. This often causes cash-flow problems for new entrepreneurs, so be sure to fully understand this process before starting a sole proprietorship.
The law draws no distinction between your business and you as a person, so you are personally liable for all actions of the business, including all debts. It's inadvisable to choose this form for a business involving a lot of risk.
Cost: free to register, unless you are buying and selling goods, in which case the fees are 2265 NOK (online) or 2832 NOK (paper form)
Advantages: simple to understand, free to register, perfectly suitable for many small businesses and freelancers, no requirement to submit accounts or employ an auditor.
Disadvantages: full personal liability, tax payments in advance, may struggle to get credit, bigger customers may prefer to deal with limited companies
Ansvarlig Selskap (ANS/DA)
General Partnership: A less common form but suitable for some circumstances. The General Partnership is similar to a sole proprietorship, with ownership shared by two or more people. Partners cannot be employed in the business so retain the "self-employed" characteristics of the sole proprietorship, however there are more formalities.
There are two forms of general partnership, ANS and DA. The key difference is liability. Within an ANS, each partner is jointly liable and can be pursued for all debts of the partnership, whereas within a DA, each partner is liable only for the percentage agreed upon in a partnership agreement.
Cost: 2265 NOK (online) or 2832 NOK (paper form)
Advantages: cheaper and easier than a limited liability company if your business has low risk
Disadvantages: personal liability, tax payments in advance, may struggle to get credit, bigger customers may prefer to deal with limited companies
Aksjeselskap (AS)
Private Limited Liability Company: A common form of business around the world, a limited liability company is a separate legal entity from its owners, thus limiting their personal liability. It can be owned by one or more people (shareholders) and the entity can own shares in other companies.
Shareholders can employ themselves in the business, making an AS suitable for a small business with high risk, or where the owner wants to increase social benefits.
The main disadvantages of forming an AS are the cost and bureaucracy. In addition to the registration fee, a minimum of 30,000 NOK in share capital is required which must be paid up front (in cash or assets) – the price of limited liability. The business requires a board of directors, and several formal documents are required. An auditor is required, but only if the business has a turnover of above 5 million NOK.
Setting up a limited company is a serious business and it's highly advisable to employ the services of an accountant to advise you on formation at the very least.
Cost: Registration is 5,666 NOK (online) or 6,797 NOK (paper form), but a minimum share capital of 30,000 NOK is also required.
Advantages: limited liability for the owners, a respected form of company, possibility of credit, possible tax advantages
Disadvantages: more expensive to setup and run, more statutory reporting, an accountant is highly advisable
Norskregistrert utenlandsk foretak (NUF)
Norwegian Registered Foreign Company: A Norwegian branch of a foreign company. The branch is given a Norwegian company number but there is no separate legal entity created, so the foreign headquarters has the legal responsibility.
The NUF form gained popularity in Norway due to the EU Freedom of Establishment rules. Many entrepreneurs set up a foreign company somewhere with low startup requirements (usually the UK) and formed a NUF to trade in Norway on the same terms as a Norwegian AS. The principal benefit of this was avoiding the requirement for significant startup capital and the need for an auditor.
In 2012, the Norwegian Government relaxed the requirements of AS formation, lowering the share capital required from 100,000 NOK to 30,000 NOK and removing the need for an annual auditor for smaller businesses. This has drastically reduced the number of NUF registrations.
However, the NUF remains a viable proposition for a foreign company to do business in Norway.
Cost: Registering the NUF in Norway costs 2,265 NOK (online) or 2,832 NOK (paper form), but bear in mind the cost of the foreign requirements too.
Advantages: All the advantages of an AS for a lower cost.
Disadvantages: The foreign company remains the legal entity, with all the reporting responsibility in the home country. Certain banks are rumoured to look unfavourably on NUF applications for credit.
When you have decided which form to register, you start the process online with Brønnøysundregistrene. The Norwegian Business Register in Brønnøysund coordinates all business registration work.