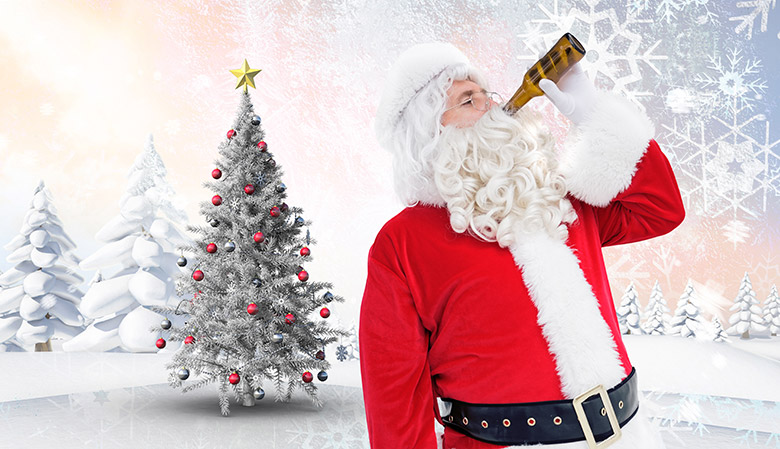 You can't go far in December without being offered a Norwegian Christmas beer. But what exactly is it?
Norway's juleøl is a dark, rich and strong ale brewed by virtually every Norwegian brewery – from the largest mainstream breweries to the smallest microbreweries – in the run-up to the festive period.
Christmas beers in bars and shops
If you're in Norway during December, simply pop into your nearest supermarket and you'll see at least half of the alcohol space devoted to juleøl.
Read more: Christmas traditions in Norway
Of course, the beers available in supermarkets are limited to 4.7% alcohol, so the stronger more authentic juleøl, you'll need to head to Vinmonopolet (the state-owned off license) or a bar. It's here you're more likely to find one-off batches from local microbreweries too.
I'm just back from my local Rema 1000 and counted at least six different kinds on sale. They're pretty easy to spot!
Among ale fans, the Christmas beer season is a fascinating one. Breweries consider their juleøl a prestigious product and a useful marketing tool. That's because the Norwegian media fall over themselves to publish articles comparing the different varieties!
Which is the best juleøl in Norway?
You have to take the thousand 'beste juleøl' articles that are printed at this time of year with a pinch of salt. Comparing beer in Norway is a dangerous game to play, because far more important than the quality of the brew or even your own personal taste preference, is local pride!
To test this theory out, next time you're in Bergen, tell a local that the best juleøl you've ever tasted came from an Oslo microbrewery. Sit back and watch the show!
Read more: Christmas food in Norway
According to the website Øl Akademi there are 300 christmas beers available in stores throughout Norway, of which 190 are Norwegian produced. They managed to test 160 of them. Lucky them!
All beers were tasted blind and evaluated by colour, scent, taste and aftertaste, with taste weighted more heavily. On these criteria, three of the beers tied for first place with 96 points:
Ringnes' Julebokk 2018 (dark lager)
Færder's Færder Røkelse (stout)
Haandbryggeri's Fatlagret Bestefar (traditional beer)
Popular Norwegian food website Aperitif ranked Ringes' Julebokk 2018 as the overall winner, with Aass Juleøl Vellagret and Lindheim Farmer's Reserve Winter Apple a joint second.
A strong history in Scandinavia
Of course, festive-themed beer is not unique to Norway, far from it. But it does have a very strong history throughout Scandinavia.
There are many references to the beverage in ancient times, and the creation of these winter beers in Norway on an informal basis is known to date back to pre-Christian times.
The first commercial production of juleøl came as long ago the mid 19th-century, as commercial brewing changed production methods and drinking habits. Adverts began to appear in the newspapers.
"The first newspaper ad I've found for something called 'Christmas beer' was in the Bergen Adressecontoir Efterretninger of 1 December 1869″, explains Anders Christensen, an NTNU researcher and beer enthusiast.
The ad read: 'Extra fine Christmas beer in tønder and ankervis available, and can be ordered from C. Andersen, Dræggen'. Ankervis meant that the beer wold have been available in 38.6-litre wooden barrels.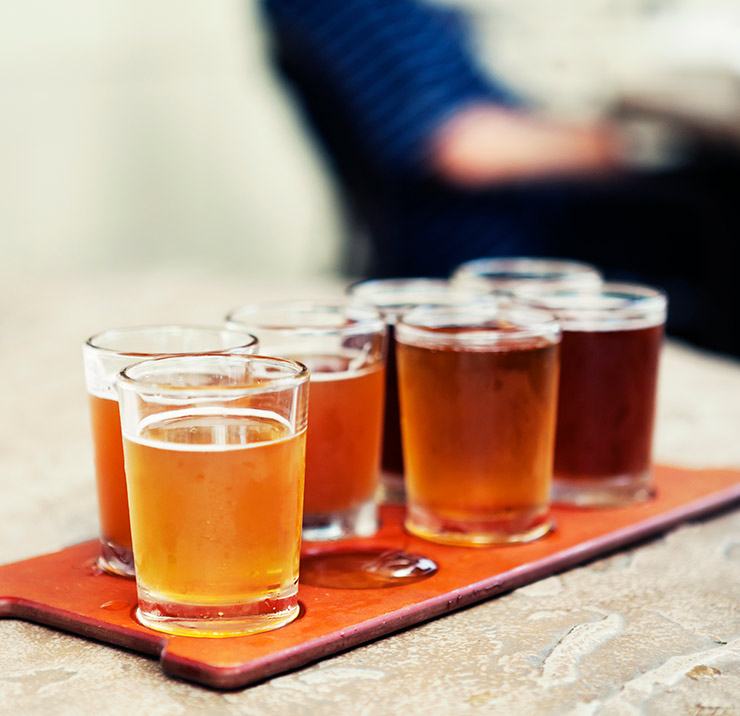 Christensen went on to explain in an interview with Gemini that unlike the varieties available today, the early commercial juleøl was actually quite a weak product. The flavours, however, were reminiscent of today:
"By the end of the 1800s, Christmas beer was mainly something called pottøl (literally, pot beer) or søttøl (sweet beer). It was a rich, sweet but relatively weak beer. Pottøl was a remnant of the old beer brewing tradition that dated from before the Bavarian type of bottom fermentation was adopted in Norway. At the same time, it was also a kind of precursor for landsøl (a lager) and vørterøl (a malt beer)", he said.
Other Christmas drinks in Norway
Of course, not every Norwegian is a beer drinker! But that's okay, there's a drink for everyone at Christmas time. Here are some of the other popular choices:
Gløgg: A warm cup of this Scandinavian twist on mulled wine is the perfect accompaniment to a stroll around a Christmas market in sub-zero temperatures. It's often served with a handful of raisins and chopped almonds.
Julebrus: A festive twist on the humble soda! Typically coloured red with a creamier taste than regular sodas. The perfect way to make sure the kids and non-alcohol drinkers don't feel left out.
Whether you're an ale drinker or not, I hope you've enjoyed learning a little more about this Norwegian tradition. If you did, why not share the article on Pinterest? Skål!