Christmas in Norway is a fascinating time. From what's on the dinner table to the work party, let's take a closer look at the Norwegian take on the festive season.
Regardless of your religious beliefs, Christmas is a special time for so many people around the world. It's a chance to stop working and spend time with family.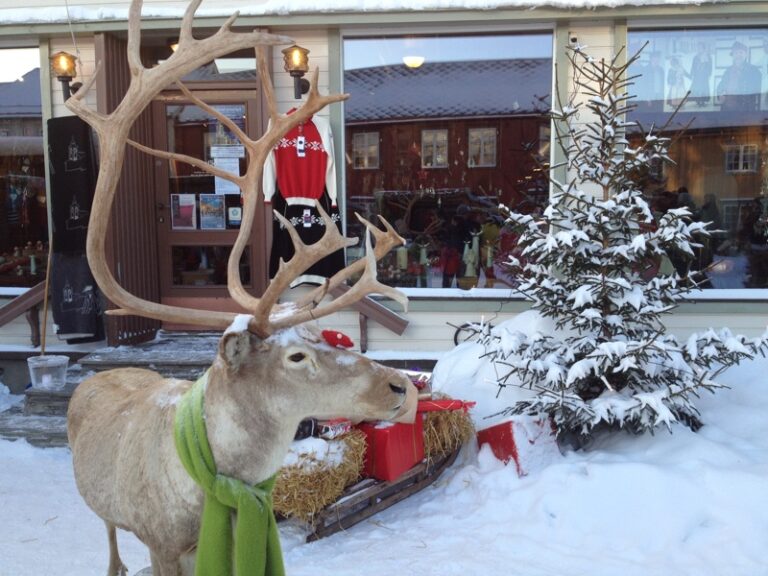 Of course, this year's Christmas celebrations are going to be very different. But that doesn't mean we can't keep some of the best traditions alive!
Whether this is your first or fiftieth Christmas in Norway or you're looking to incorporate a touch of Scandinavia into your own festive celebrations, I hope this article inspires you to do something a little different this year.
A Norwegian Christmas
Most people outside of Norway think Christmas time here must be really magical, winter markets, snow everywhere, colourful lights, reindeer strolling along the streets, and of course, Lapland is the home of Santa Claus, right?
The reality, as you shouldn't be surprised to learn, is quite different! Here are just some of the Norwegian Christmas traditions I've learned about over the last years.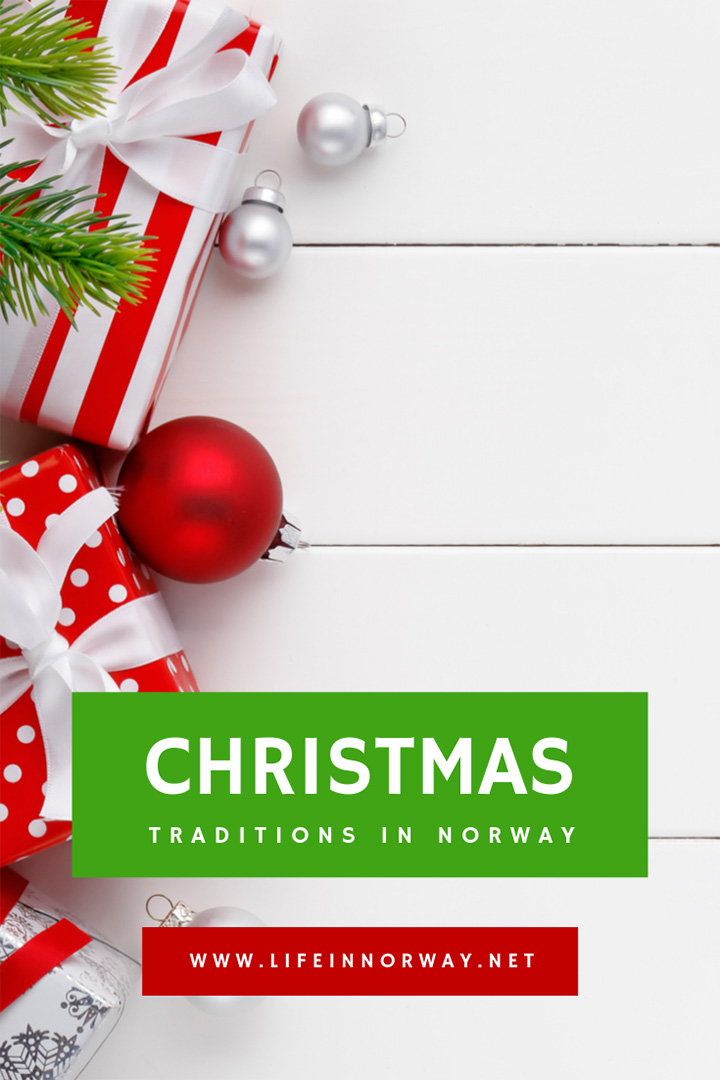 Introducing Jul
The term jul is common throughout Scandinavia, referring to a period of time that lasts several weeks in total. That being said, most people use jul to refer to the week stretching from Christmas Eve to New Year's Eve.
The full jul period is made up of five phases: advent, julaften, romjul, nyttår, and epiphany. So, jul follows a Christian calendar but has retained several pre-Reformation and pre-Christian elements.
Some Christian traditions are also observed, such as Santa Lucia Day on 13th December. While the celebrations are not as notable as in Sweden, young Norwegian children often participate via their school or kindergarten.
When do Norwegians celebrate Christmas?
It sounds like a stupid question, right? Well, I grew up with 25th December as the focal point of Christmas. I know many of you will have, too. But here in Norway, the focal point of the celebration is very much the evening of the 24th December.
Read more: Public Holidays in Norway
Julaften (Christmas Eve) is the day when presents are exchanged and the whole family gets together for the main Christmas meal. Christmas Day is a much quieter affair and often quite private.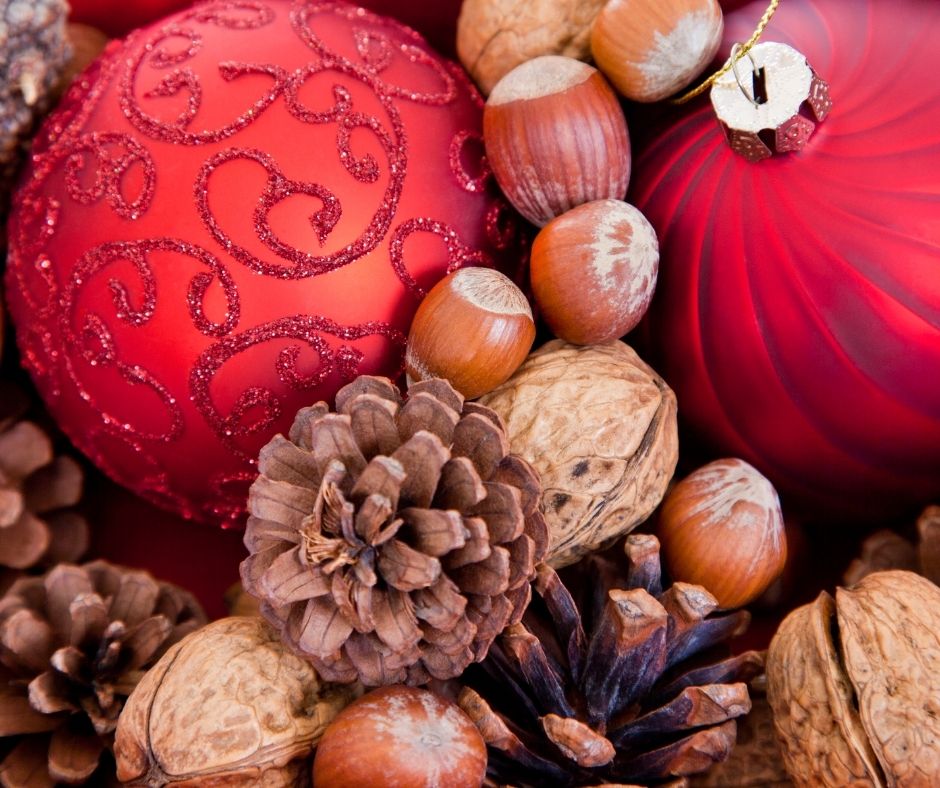 This is followed by romjul. It's one of my favourite words in Norwegian as it's only six letters long yet we don't have an equivalent word in English! Simply put, it translates as: "that time between Christmas and New Year when no-one is really sure what they should be doing."
Employees are often encouraged by their employers to take the period of romjul off as part of their annual leave. Some may give bonus days to reduce the amount of vacation days an employee needs to take from their annual allowance.
The Norwegian Santa Claus
First up folks, sorry to say but, there's no such thing as Santa Claus! But seriously, the real Santa Claus lives in Rovaniemi, Finland. The Santa Claus Village tells the story as follows:
When Santa Claus declared Rovaniemi as his hometown, he told how his home at Ear Mountain (Korvatunturi) was revealed at the beginning of the last century and how this closely guarded secret spread the world over. In order to retain the privacy of his secret location, the Elf folk decided to build a place where Santa could meet people from near and far at the Northern Arctic Circle.
But despite his home being so close, Santa Claus is not the most common Christmas icon here in Norway. That honour goes to julenisse.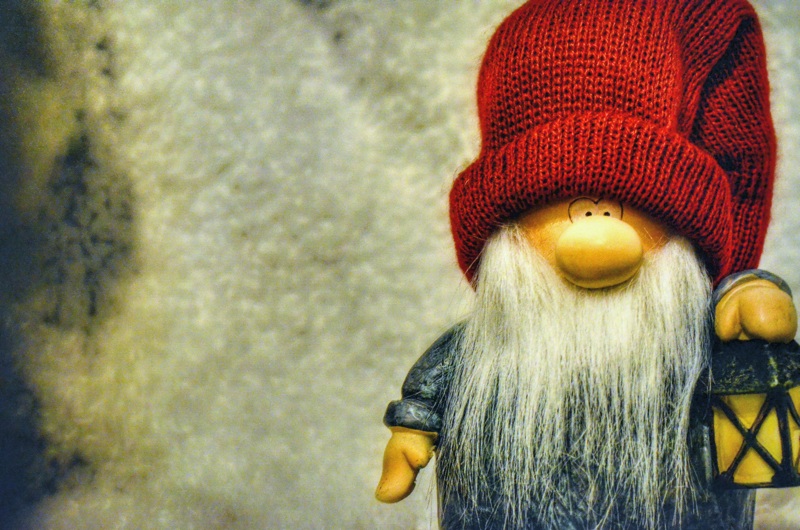 A creation from Scandinavian folklore, a nisse (tomte in Sweden) is a short creature with a long white beard and a red hat. Julenisse means the gift-bearing nisse at Christmas time. Sound familiar?
Christmas markets in Norway
The festivities tend to get going in the early part of December. That's when Christmas markets spring up in towns and cities across the city.
While snow is not guaranteed at this time of year in many places, you are pretty assured of chilly temperatures! That makes the spiced, mulled wine (gløgg) taste all the sweeter.
Stalls typically offer a selection of products from local craftspeople and artists. There's also a strong focus on food. This ranges from opportunities to buy local produce from farmers (meats, cheeses and gifts) to tucking into a reindeer burger in a tent by an open fire.
Julebord
Ah, the good old fashioned Norwegian Christmas party! Every company, school, sports club and social group hold their own julebord (literally 'Christmas table').
Partners are usually welcome. That means that most Norwegians will attend two or more of these events during December, or possibly even in late November.
These communal gatherings are an important part of Norwegian culture. Traditional food (more on that later!) is often served. Large amounts of alcohol are consumed and normally followed up with a late-night party (with the exception of school julebords of course!)
Curiously enough, while Norwegians normally dress fairly casually, the julebord is one of the rare occasions when they dress up in formal attire. If you're about to attend your first julebord, don't show up in jeans!
Christmas food
While the English eat turkey and Americans tend towards ham, roast beef, or goose, Norwegian Christmas food is based around totally different traditions. But what's on the dinner table does vary. But it also varies. The food Norwegians eat at Christmas is largely defined along regional lines.
Perhaps the most common Christmas dish is ribbe, which is simply seasoned pork belly. It's usually served with sauerkraut and redcurrant sauce. Pinekjøtt (mutton) is popular in the western counties, as is cod or other fresh fish.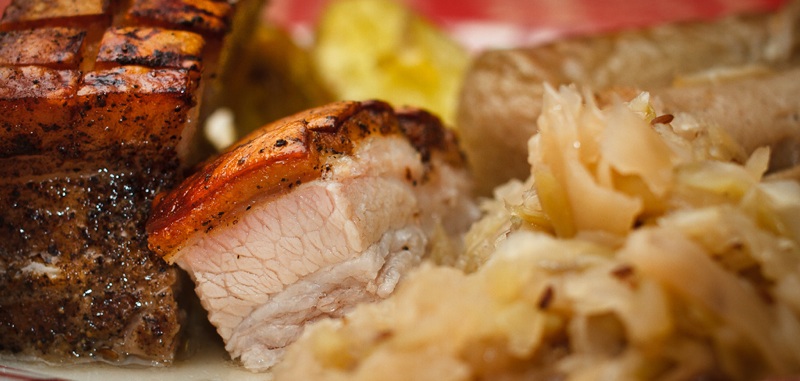 But what about lutefisk, I hear all the Norwegian Americans ask! Well as far as I can see, lutefisk is eaten in the couple months prior to Christmas, but not necessarily at the main dinner. If you're wondering what lutefisk is, head on over here for the full details.
Christmas drinks
In the run-up to the festive period, most breweries release batches of juleøl. These are Christmas versions of their beers, most usually darker and spicier than their regular brews.
Norwegian magazine Klikk rated Trondheim's own Dahls Juleøl the best of 2014, closely followed by Tuborgs, Grans and Ringnes. Skål!
For those who don't drink alcohol, most breweries also produce julebrus, It's a sweet soda loved by Norwegians young and old, and a great alternative for designated drivers or those who don't drink alcohol.
If you want to amuse yourself at this time of year, just tell a Norwegian from Bergen that Lillehammer's juleøl is the best you've ever tasted. Sit back and watch the fireworks. Yes, Norwegians get very precious about "their" Christmas beers!
Gingerbread houses
The most popular sweet treat at this time of year is pepperkake, a crispy gingerbread. They are available in shops in small cookie form, typically in the shapes of stars or people, but are often home-made too.
A common sight during the Christmas period are gingerbread houses, made from a thicker mixture and decorated with icing and other sweets. The best I've seen were at the Røros Christmas market, although I'm told Bergen's pepperkakebyen (gingerbread city!) is a sight to behold.
The Trafalgar Square tree
One of the biggest Norwegian traditions is actually n the British capital, London! Each year, Norway fells a tree in the forests outside Oslo. This ceremony is usually attended by senior politicians and the British Ambassador, among others. Typically, a 50-60-year-old Norway spruce at more than 20 metres tall is chosen.
The tree is then sent to London to stand proudly in Trafalgar Square as a vital part of London's festive makeover. The reason for all this? The tree is a token of gratitude for the British support of Norway during World War II.
But the Trafalgar Square tree is actually just one of several that Norway gifts to the UK at this time of year. You can find Norwegian Spruces in Edinburgh and even the Orkney Islands, among many other locations.
Christmas in Norway now on Kindle
Before we get going, if you want the full story you can check out Christmas in Norway, available now exclusively on Kindle!
Find out how Norwegians celebrate Jul in this short Kindle book, designed to inform and inspire your own Christmas celebrations, wherever you are in the world. It's available now in all Amazon stores including Amazon.com and Amazon UK.
Full disclosure: This ebook was published several years ago and hasn't been updated since then. However, traditions are slow to change so there should still be plenty of relevant information inside.
Merry Christmas Everyone. Or as they say around these parts: God jul!