From what's on the dinner table to the work party, let's take a closer look at Christmas in Norway.
I recently published a post about the best Christmas markets in Norway. I had such a good response to the article that I felt compelled to write more about the festive traditions in this part of the world!
Most people outside of Norway think Christmas time here must be really magical, snow everywhere, colourful lights, reindeer strolling along the streets, and of course, Lapland is the home of Santa Claus, right?
The reality, as you shouldn't be surprised to learn, is quite different! Here are just some of the Norwegian Christmas traditions I've learned about over the last three years.
The Norwegian Santa Claus
First up folks, sorry to say but, there's no such thing as Santa Claus! But seriously, the real Santa Claus lives in Rovaniemi, Finland. The Santa Claus Village tells the story as follows:
When Santa Claus declared Rovaniemi as his hometown, he told how his home at Ear Mountain (Korvatunturi) was revealed at the beginning of the last century and how this closely guarded secret spread the world over. In order to retain the privacy of his secret location, the Elf folk decided to build a place where Santa could meet people from near and far at the Northern Arctic Circle.
But despite his home being so close, Santa Claus is not the most common Christmas icon here in Norway. That honour goes to julenisse.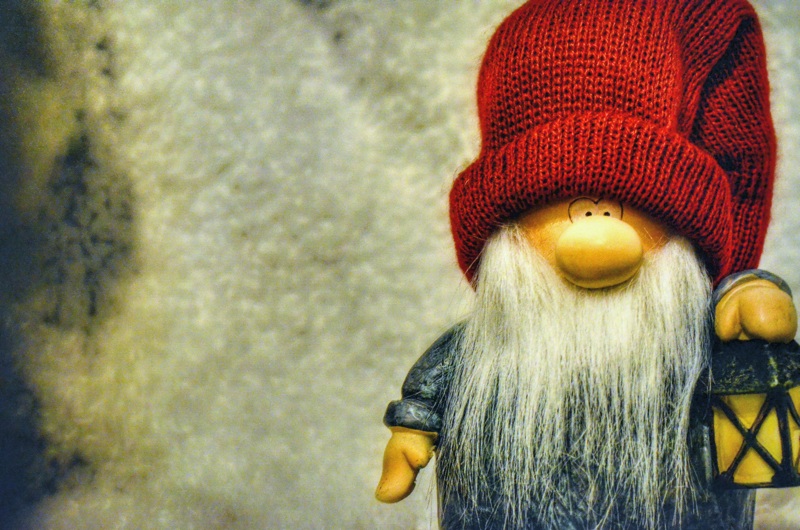 A creation from Scandinavian folklore, a nisse (tomte in Sweden) is a short creature with a long white beard and a red hat. Julenisse means the gift-bearing nisse at Christmas time. Sound familiar?
Christmas Eve
I grew up with 25th December as the focal point of Christmas, but here in Norway, the focal point is 24th December. Julaften (Christmas Eve) is the day when presents are exchanged and the whole family gets together for the main Christmas meal. Christmas Day is a much quieter affair and often quite private.
Julebord
Ah, the good old fashioned Christmas party! Every company, school, sports club and social group hold their own julebord (literally Christmas table) and partners are usually welcome, meaning most Norwegians will attend at least two, possibly many more, during December.
These communal gatherings are an important part of Norwegian culture and traditional food is often served. Large amounts of alcohol are consumed and normally followed up with a late-night party (with the exception of school julebords of course!)
Christmas food
The food Norwegians eat at Christmas is largely defined by where they come from, just like the English eat turkey whereas Americans tend towards ham, roast beef, or goose.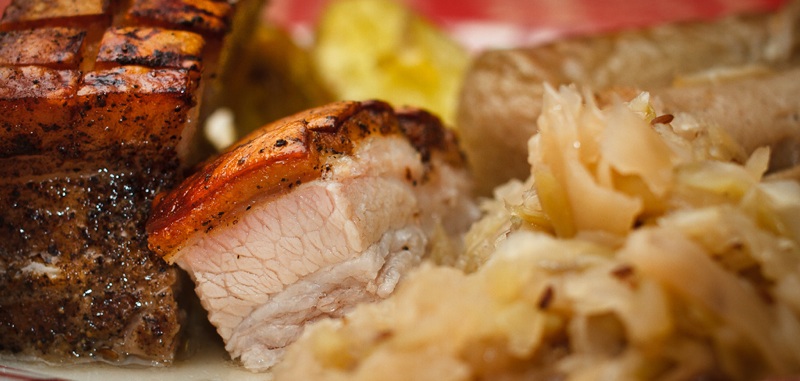 Perhaps the most common Christmas dish is ribbe, seasoned pork belly served with sauerkraut and redcurrant sauce. Pinekjøtt, mutton ribs, is popular in the western counties, as is cod, while lutefisk is commonly eaten in the run-up to Christmas.
Christmas drinks
In the run-up to the festive period, most breweries release juleøl, Christmas versions of their beers, commonly darker and spicier than their regular brews.
Norwegian magazine Klikk rated Trondheim's own Dahls Juleøl the best of 2014, closely followed by Tuborgs, Grans and Ringnes. Skål!
For those who don't drink alcohol, most breweries also produce julebrus, a sweet soda, loved by Norwegians young and old.
If you want to amuse yourself at this time of year, just tell a Norwegian from Bergen that Lillehammer's julebrus is the best you've ever tasted. Sit back and watch the fireworks.
Gingerbread houses
The most popular sweet treat at this time of year is pepperkake, a crispy gingerbread. They are available in shops in small cookie form, typically in the shapes of stars or people, but are often home-made too.
A common sight during the Christmas period are gingerbread houses, made from a thicker mixture and decorated with icing and other sweets. The best I've seen were at the Røros Christmas market, although I'm told Bergen's pepperkakebyen (gingerbread city!) is a sight to behold.
The Trafalgar Square tree
One of the biggest Norwegian traditions actually happens in the British capital!
Every year, Norway fells a tree outside Oslo and sends it to London to stand proudly in Trafalgar Square. It's sent as a token of gratitude for the British support of Norway during World War II.
Typically a 50-60-year-old Norway spruce at more than 20 metres tall is chosen and felled during a ceremony that includes the British Ambassador to Norway and the Mayor of Oslo.
Christmas in Norway now on Kindle
Before we get going, if you want the full story you can check out Christmas in Norway, available now exclusively on Kindle!
Find out how Norwegians celebrate Jul in this short Kindle book, designed to inform and inspire your own Christmas celebrations, wherever you are in the world. It's available now in all Amazon stores including Amazon.com and Amazon UK.
Merry Christmas Everyone. Or as they say around these parts: God jul!