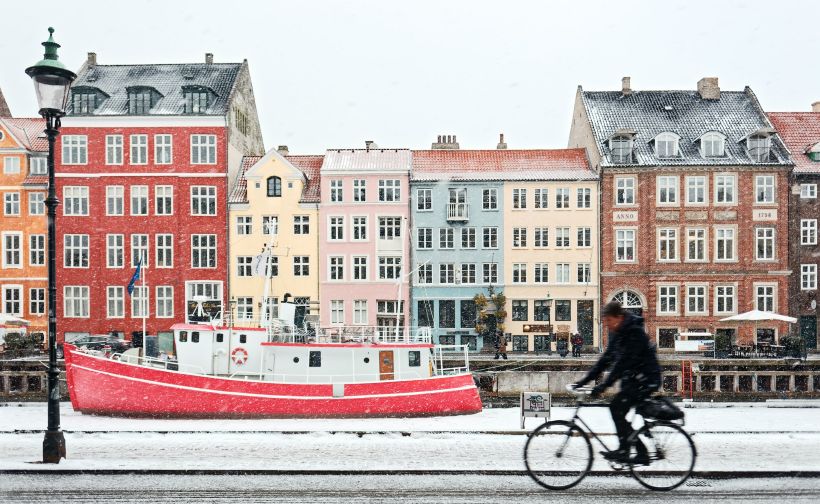 From historical nuggets to modern culture, Denmark provides a lot of fascinating general knowledge. Here are some of our favourite Denmark facts.
If you're looking for some new Scandinavian knowledge to throw around at parties, then you've come to the right place!
Norway and Denmark, along with Sweden of course, have a long, intertwined history. However, there are some things that make Denmark unique.
Today we take a look at our favourite facts about our Scandinavian siblings, Denmark.
1. They have the oldest flag in the world
The white cross on a red background that comprise the Dannebrog or 'Danish Cloth' is instantly recognisable to many. Originating in the 14th Century, legend has it that the flag appeared during the battle of Lyndanisse in 1219 and inspired the Danes to victory against Latvia. The flag was adopted at some point during the next 100 years.
Read more: Beyond Norway: The Best of Denmark
Whilst it's not the oldest flag ever to have existed, it holds the Guinness World Record for being the oldest continuously used national flag.
It's a matter of contention as to what constitutes 'continuous use' as the saltire of Scotland also lays claim to a similar feat but through sketchy evidence, Guinness sides with Denmark and gives a date of 1625 for its adoption.
2. And the monarchy is even older
Even older than the flag is the Danish Monarchy. Since Gorm the Old started things off in 935, the monarchy has continued right through to today.
Originally an elective monarchy, it became hereditary in the 17th century and then in the 19th century was converted to a constitutional monarchy. The current monarch is Queen Magrethe II, the first female monarch since her namesake Margrethe I died in 1412 during the Kalmar Union.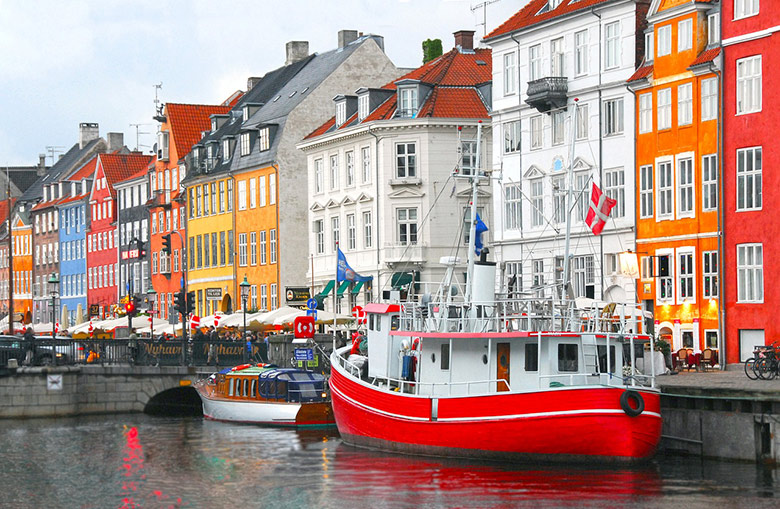 3. They have a model Prince
Queen Margrethe's eldest grandson, Prince Nikolai, has an unusual job for a royal. The 19-year-old Prince is currently wowing catwalks around the world as a model!
He made his bow walking for Burberry at London Fashion Week in 2018. He has since modelled for Dior designer Kim Jones who himself has a Danish mother.
Read more: The Best of Copenhagen
He's not the first royal to walk a catwalk though he's perhaps unique in having the full approval and support of his family. As Nikolai is currently seventh in line to the throne – down from third when he was born – he's unlikely to have to put his career aside to rule over Denmark anytime soon!
4. It's a small country
Outside the cities, Scandinavia has a reputation as being a vast open space with mountains, fjords and lakes. Not so with Denmark! Our Danish friends live in a relatively small place.
At just a shade larger than the Netherlands and Switzerland, it ranks 130th in the world. In US terms that's somewhere between Maryland and West Virginia in size.
5. That is also a big country
However, the Kingdom of Denmark has islands, and lots of them! In total, Denmark has 443 islands, 70 of which are inhabited. One of those islands is Greenland, the largest non-continental island on the planet.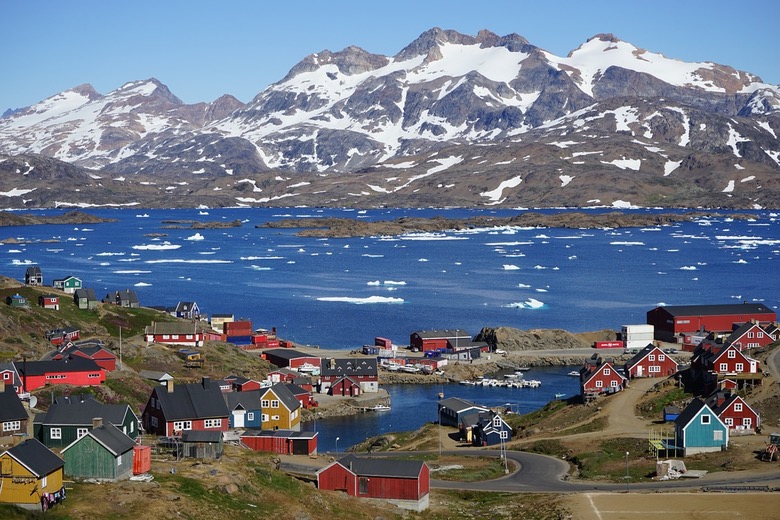 Greenland is an autonomous territory of Denmark. The mother country retains contrl of foreign affairs and defense, but most other decisions have been devolved to a Greenlandic government. The island shot to world fame last year when Donald Trump inquired about the possibility to "buy the island" from Denmark.
So while Denmark itself is small, its total territory is much bigger. Adding it all up brings them rocketing up to 12th biggest in the world, nestled between DR Congo and Saudi Arabia.
6. The economy can be rather taxing
Many people visiting Scandinavia are shocked by how much things cost. Denmark's sales tax of 25% is one of the highest in the world.
Denmark also has one of the highest rates of income tax in the world with Danes paying as much as 45% of their income to the government. Surprisingly though, in surveys 90% of Danes are happy with the level of taxation.
7. They're pretty happy though
Denmark is currently second in the UN's World Happiness Report, just behind Finland. All education is free, and both the education and healthcare systems are renowned throughout the globe. So maybe paying higher taxes isn't as bad as people in lower-taxed countries might think!
8. The Danes know how to 'play well'
Most people know the joy that comes from opening a box of pieces and ending up with a finished model an hour or two later. Lego is probably Denmark's best-known export, especially among children.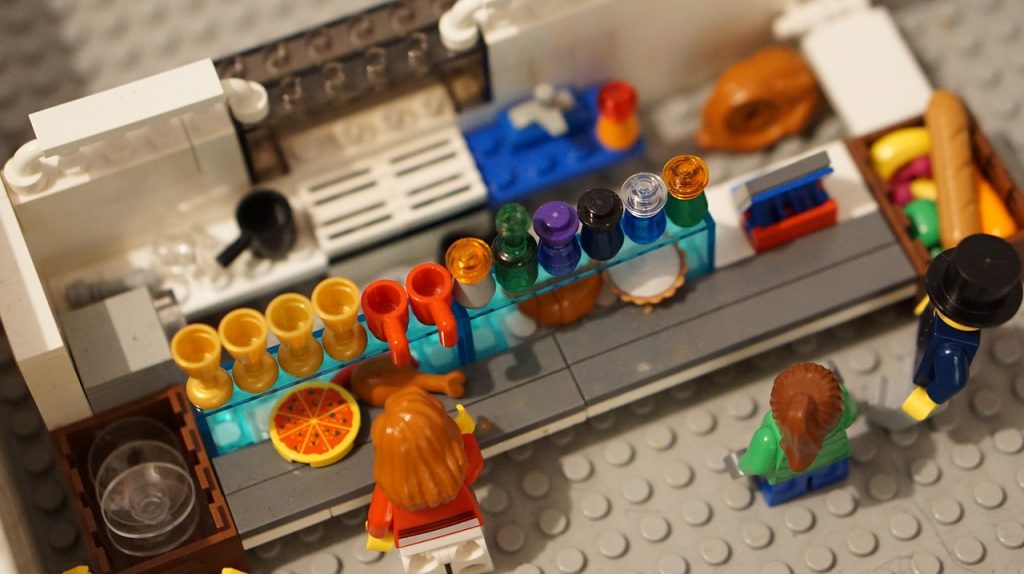 The Lego company was invented in 1932 in the small town of Billund by carpenter Ole Kirk Christiansen. The name comes from 'leg godt', which means 'play well'.
The company's initial products were wooden toys. It wasn't until 1947 that they introduced the iconic interlocking plastic bricks that we all know and love.
Since then the company has grown to a multi-billion-dollar business including theme parks and clothing. Perhaps most amazingly, the earliest bricks will still fit together with the ones made today!
9. They know a thing or two about amusements
Long before Walt Disney was even a blink in the eyes of the world, the Danes had amusement parks. In fact the country is home to the world's two oldest operating amusement parks – Bakken and Tivoli.
Bakken originated in 1583 when a natural spring was discovered. Thanks to the poor water quality in Copenhagen at the time, residents flocked. After this followed hawkers and entertainers. Nowadays the park is home to a wide variety of vendors, entertainers and rides. Entrance to the park is free, though there is a charge for many of the rides.
Tivoli Gardens, a relative newcomer that opened in 1843, is the better known of the two. From the start, Tivoli included a range of themed buildings, as well as mechanical rides and a scenic railway. The park is constantly evolving and, as the founder said 'will never, so to speak, be finished'.
10. They're naturally cozy people
Enjoying the simple things in life is so important to the Danes that they have a special word for it – Hygge. Pronounced Hoo-ga, the word defies direct translation. Instead, it's a feeling of contentment you get from enjoying simple pleasures.
In a way it's the opposite of stress. Instead of worrying about terrible weather, simply make a cup of cocoa and curl up with a good book. Ignore the stresses of work and spend quality time with friends and family. These are all examples of Hygge and it's concept I think we should all embrace.
11. And Danes love their bicycles
There might be nine million bicycles in Beijing, if Katie Melua is to be believed, but there's also a lot in Denmark. Danes love cycling and there are more bicycles in the country than people!
Part of the reason for this is that the country is relatively flat. The highest point in the country is a mere hill of 170m called Mollehoj. Another reason is that new cars are heavily taxed to discourage them. The investment in infrastructure has made cycling safe and easy for both recreation and transportation.
12. They enjoy a few gourmet delights
All countries have their contributions to the world of food and drink and Denmark is no exception. Smørrebrød comes from the words for butter and bread and they're a type of open sandwich. Originally they would have been simply rye bread with lard but over the years they've grown into an artform. Restaurants compete to provide patrons with the most lavish open sandwiches.
Frikadeller are flat meatballs of veal or pork and are eaten throughout Denmark. Even though the original concept is German, the Danes simply love them!
13. And they let children drink…a little
Unlike some countries, there are no laws to prevent children from consuming alcohol. There are laws in place to stop purchases – that vary the age based on the strength.
Beer can be bought at 16 but you'll have to be 18 to buy spirits. This doesn't mean that kids are on the streets getting drunk. Instead, the permissive culture leads to a more relaxed attitude to alcohol.
In terms of what they drink, the Carlsberg brewery has been providing Denmark and the world with beer for over 150 years. The lesser-known Tuborg brewery, now owned by Carlsberg, produces a seasonal ale every year. Akvavit, meanwhile, is a spirit flavoured with herbs such as dill that has been produced in Scandinavia for hundreds of years.
14. Some surprising things are controlled by the government
One area that might be considered odd to most people is the naming of children. The government keeps a list of 7,000 names that are pre-approved for babies' names. So, you'll never meet a Danish Chardonnay or Gaga!
One bizarre law is about burning flags. It's only illegal to burn foreign flags. Danish flags can be burnt to your heart's content!
15. Overall though, they're a pretty progressive nation
Denmark is among the nations that are leading the world in progressive policies. In 1969, Denmark was the first country in the world to legalise pornography and it can be found everywhere, including on TV. The Danes have a healthy, liberal attitude to sex.
They were also the first nation in the world to legalise same-sex unions. This came in 1989 and since then 28 other countries have followed suit. Opinion polls in Denmark show support among the public is at 86%.
Which was your favourite fact about Norway's southern neighbours? Do you have any facts of your own to share? Let us know in the comments below.