One of the best known electronica acts in Europe formed in Arctic Norway. Here is the story of Norway's Röyksopp.
From the global breakthrough smash Melody AM to collaborations with some of the best Scandinavian vocalists like Robyn and Susanne Sundfør, Röyksopp have left their mark on the music world for more than two decades.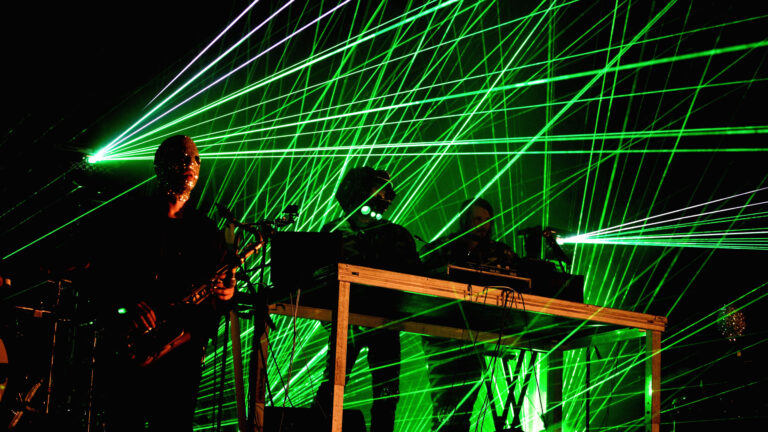 One of Europe's best known electronica acts, Svein Berge and Torbjørn Brundtland have explored electronic music through various lenses including ambient, house music and synth-pop.
They were one of the few Norwegian acts I was well aware of before moving to Norway more than ten years ago. Just recently, I finally got to see them perform live in Oslo as part of the True Electric tour to promote the new Profound Mysteries albums.
The beginnings of Röyksopp
Svein and Torbjørn met as young teens living in Tromsø in the north of Norway. They began to experiment with electronic music, inspired by the emerging arctic techno scene of Tromsø.
Later in the 1990s, the pair reunited in Bergen at a time when the city was at the forefront of new Norwegian music. After recording music as part of Aedena Cycle, the pair left to form their own act, Röyksopp.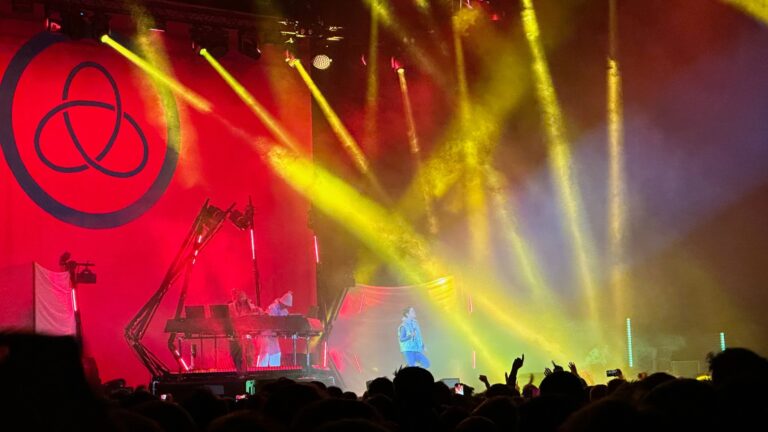 The name, by the way, means smoke mushrooms in Norwegian. For some reason, the Swedish letter ö is used in the name rather than the Norwegian ø.
Two early tracks to check out are Your Hands and A Quiet Life, recorded in the days before the group's first studio album. To me, A Quiet Life sounds like it was inspired by a freezing night out in the Arctic wilderness, watching the aurora borealis come out to play.
Melody AM
They released some initial songs via local label Tellé, including So Easy which was used in a British TV advert. A short album quickly followed, released by British label Wall of Sound. That album, Melody AM, was an instant success around the world but especially in the U.K. and Norway.
The album was one of the soundtracks to my university years and every song on it now takes me back. Poor Leno featuring vocals from Erlend Øye and Eple still rank high on global Spotify plays to this day, while I still love the infographic-inspired video for Remind Me.
Having loved Tromsø every time I've visited, it doesn't surprise me that Berge and Brundtland frequently talk of the influence a childhood spent in arctic Norway had on their early music.
Along with other electronic acts of their time such as Moby, their music was heavily featured on TV adverts and video games. But rather than seen as selling out, this only served to explode their popularity.
The Understanding
Röyksopp's second studio album The Understanding didn't hit the sales heights of Melody AM but was still seen as a commercial success. As with the former album, many tracks were licensed for commercial use, furthering people's exposure to the group's music.
The haunting vocals from The Knife's Karin Dreijer on single What Else is There? remains one of my all-time favourite tracks by the duo.
Welcome Robyn
Röyksopp exploded back onto my radar in 2009 with the release of Junior. More specifically it was hit single The Girl and the Robot, featuring Swedish superstar Robyn.
The strong female vocals over a beautifully choral yet fearfully intensive rhythm just hits all my buttons. As such, it's a track which still features heavily on my playlists today, in fact I'm playing it RIGHT NOW as I write this!
Live performances and collaborations
Beyond their studio albums, the duo are renowned for their elaborate live performances, DJ sets and remixes. It's clear these are a pair who love their craft!
While a lot of their early music veered towards the chill-out side of dance music, Röyksopp live is all about energy. The duo often don elaborate costumes, drum live and bring on guest vocalists.
In addition to Robyn, their collaboration and remix credits include Lady Gaga, Queens of the Stone Age, Coldplay, Roots Manuva and The Streets. They have also frequently made use of guest vocalists on their albums, from Erlend Øye in their early days to some leading female vocalists more recently.
Profound Mysteries
In 2022, Röyksopp burst back on to the scene once again with not one, but three studio albums. Titled Profound Mysteries I, II and III, the trilogy of albums were teased by and then accompanied by a series of visualisations and short films.
Their collaborative spirit continued on these albums with Alison Goldfrapp, Susanne Sundfør and Astrid S among the stars to lend their voices to the duo.
Are you a Röyksopp fan? What are your favourite tracks? Let us know in the comments.