This reconstructed stave church in a leafy suburb of Bergen is easy to visit thanks to the city's Light Rail system. Here's what you need to know about the beautiful Fantoft Stave Church.
Many of Norway's magnificent stave churches are difficult to visit without a car. Traditionally built outside of villages, many of the stave churches still standing are in rural locations around the fjord region.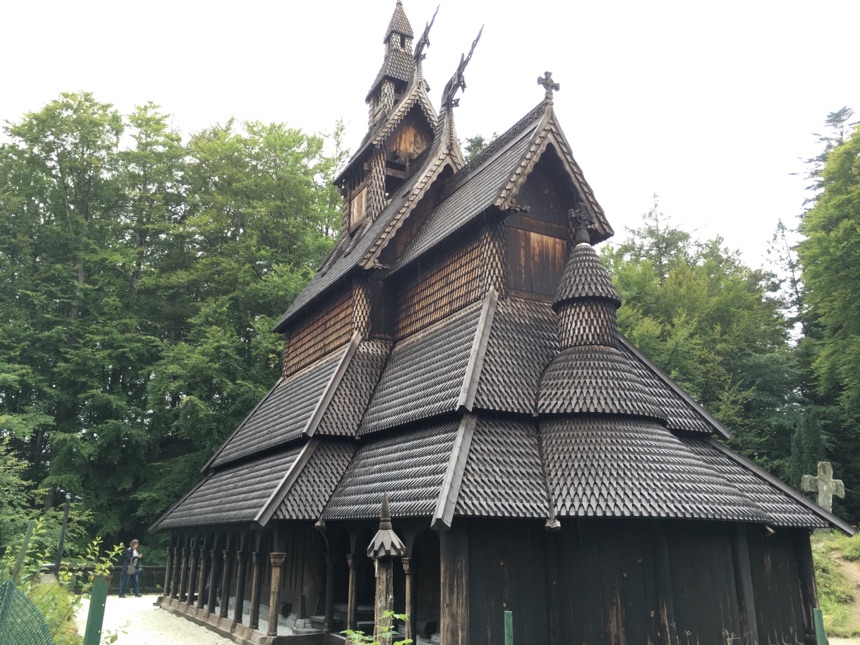 Along with the reconstructed Gol Stave Church at the Norwegian Museum of Cultural History in Oslo, Bergen's Fantoft Stave Church must rank as the most accessible in Norway.
Introducing Fantoft
Hidden out in a suburb of modern-day Bergen, Fantoft Church was originally built in Fortun in Sogn in 1150 and moved to Fantoft in 1883 to prevent demolition.
The suburb has since been consumed by Bergen and is easy to reach today by bus or on the city's light rail line.
Sadly, there's a big "but" when it comes to saying you're visiting an authentic Norwegian stave church. That's because the church that stands here today is not the original.
A reconstruction
In the summer of 1992 the original building was destroyed by fire, believed to have been started deliberately by Varg Vikernes, the Norwegian black metal artist who was jailed for arson of several churches including Oslo's Holmenkollen Chapel.
Vikernes stated that the church-burning campaign was part of a war Black Metal was waging on Christianity and Norwegian society.
Although he was not convinced of the Fantoft fire specifically, he used an image of the burnt church on the cover of an EP release a year later. It was supposedly to symbolise the war he claimed Black Metal was waging on Christianity and Norwegian society.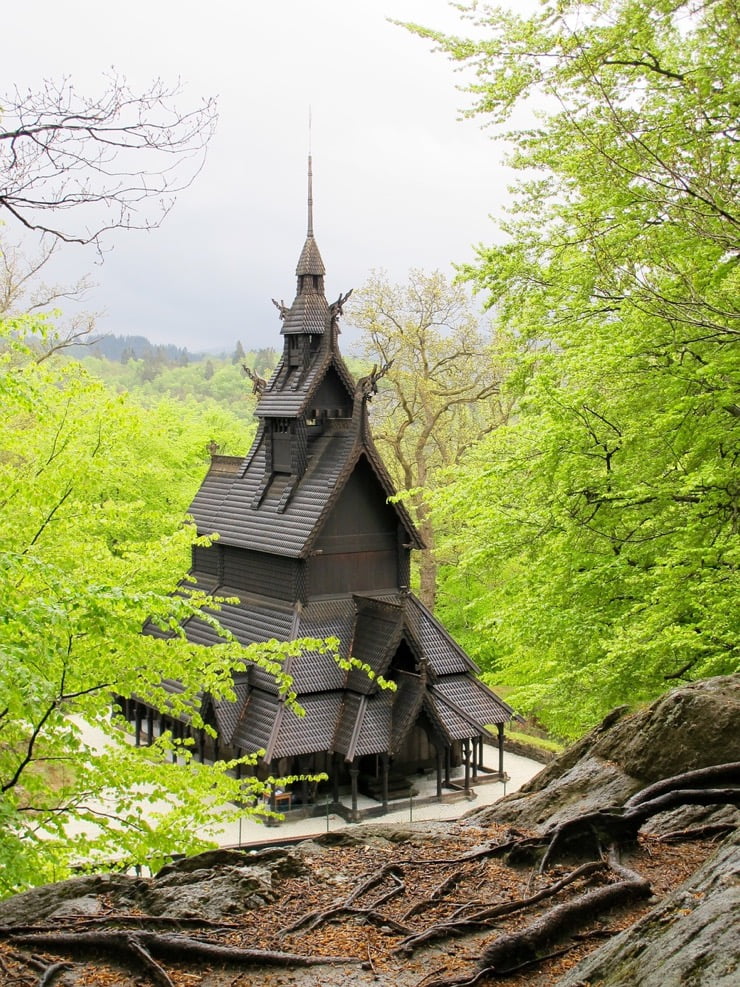 In 1997, the church was rebuilt as close as possible to original specifications with planks, columns, and supports dovetailed or pegged together rather than with glue or nails.
A striking exterior
The stylised dragon heads are notable features of the exterior. This is a result of the conflict between traditional Norse mythology and the emerging Christianisation of Norway when the Church was originally built.
It was believed that some of the old superstitions should be kept, such as the belief that dragons could keep evil spirits away.
Outside the church stands an original stone cross from Tjora, near Stavanger.
An intimate interior
The interior that can seat just a handful of people is kept dimly lit and features a small altar and some interesting Norse-inspired carvings.
Stroll down to the small altar before spending some time exploring every corner to appreciate the craftsmanship, and of course, don't forget to look up. Because of how they're constructed, stave churches tend to be tall and Fantoft is no exception.
How to visit Fantoft Stave Church
Access to the building is available from mid-May to mid-September. Outside these times and when the church is closed, it can still be viewed free of charge from a viewing platform and various other spots outside the perimeter fence.
To get a closer look inside the perimeter fence and to look inside the church itself, you'll need to pay the small entrance fee.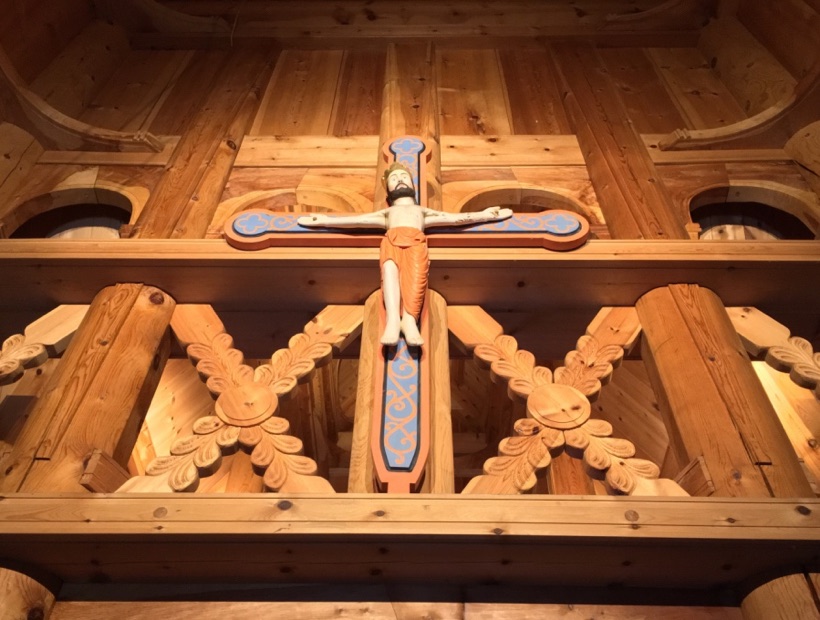 Unusually for Norway, only cash or Norwegian debit cards are accepted, although holders of the Bergen Card (a multi-attraction tourist card which can be purchased at the Tourist Information Office) get free entry.
A word of warning: The church is located atop a hill and can only be accessed by a short yet steep walk from either the Fantoft or Paradis stops on the light rail line.
Although it's well worth a visit, it's not an appropriate destination for those who can't walk easily. If you think you might struggle, choose Fantoft station. It's still uphill, but a little easier.