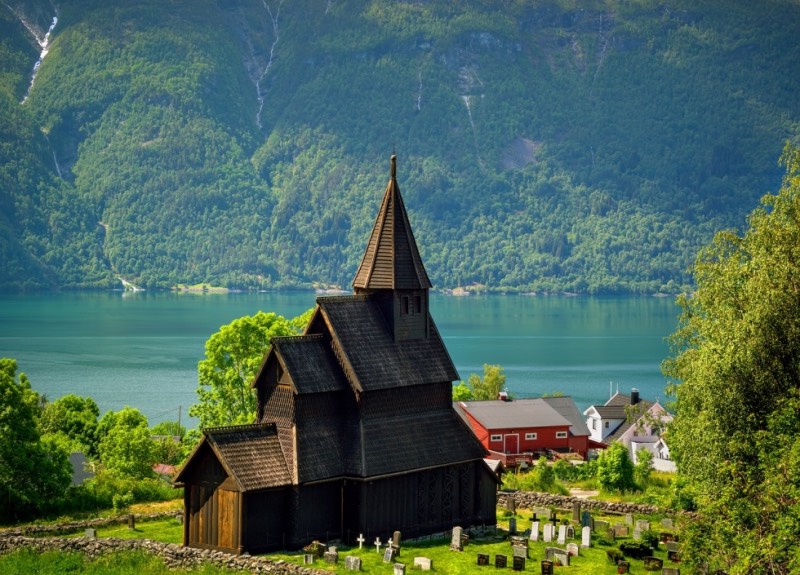 Rural Norway isn't just about fjords and mountains. You'll also find a handful of simply stunning wooden churches.
Simply put, stave describes the architectural style whereby the walls were constructed of upright planks, or staves. They are an instantly recognisable icon of rural Norway, so much so that they were part of the inspiration for some of the settings in the Disney movie Frozen.
Many of Norway's stave churches feature a curious mix of Christian and Norse decor, capturing a moment in time when Norwegians weren't prepared to fully abandon their old gods. Just in case…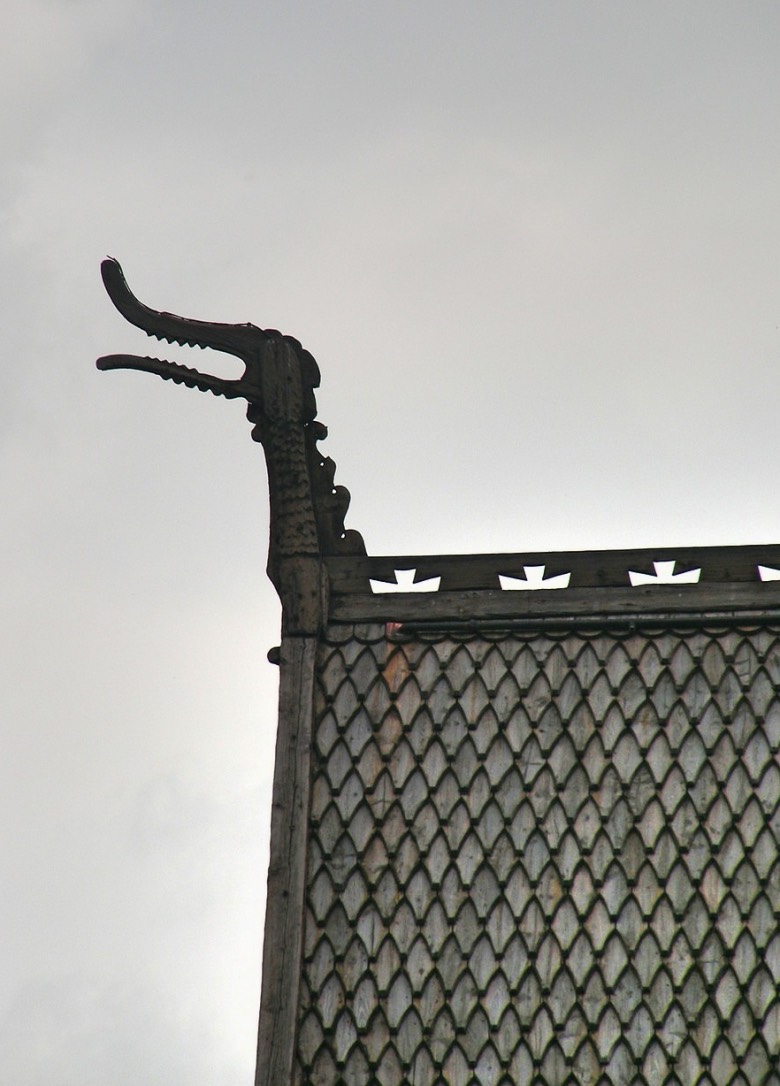 Stave churches in Norway
In the Middle Ages, there were probably more than a thousand stave churches across the Norwegian countryside, and in much of northern Europe. But today, just 28 remain standing in Norway, and just a handful elsewhere.
Most of the surviving stave churches in Norway were built in the years from 1150 to 1350. Stave churches older than the 1100s are known only from written sources or from archaeological excavations, but written sources are rare and those that do exist are difficult to interpret.
Read more: More Spectacular Churches in Norway
Let's take a look at some of the best examples around the country:
Urnes, Sogn og Fjordane
This UNESCO World Heritage site was built in the 12th and 13th centuries and is an outstanding example of traditional wooden architecture in Norway. It brings together traces of Celtic art, Viking traditions and Romanesque spatial structures.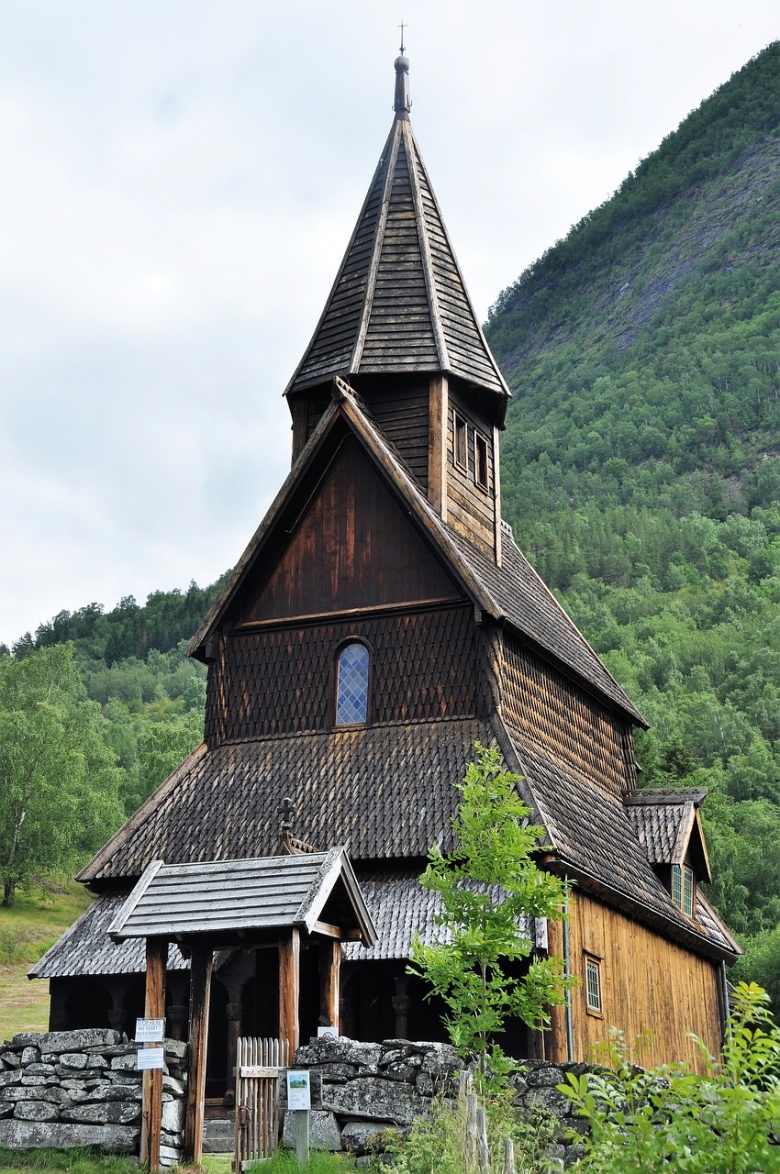 So, why is this one of Norway's eight UNESCO World Heritage Sites? I'll let UNESCO explain. From their website: "The stave churches are representative of the highly developed tradition of wooden buildings that extended through the Western European cultural sphere during the Middle Ages."
"Urnes is one of the oldest of the Norwegian stave churches and an exceptional example of craftsmanship. It also reveals the development from earlier techniques and therefore contributes to the understanding of the development of this specific tradition."
"Urnes Stave Church is an ancient wooden building and is outstanding due to the large-scale reuse of both decorative and constructive elements originating from a stave church built about one century earlier. It is an outstanding example of the use of wood to express the language of Romanesque stone architecture."
Heddal, Vestfold & Telemark
The largest of all remaining stave churches in Norway, Heddal stave church is an impressive sight: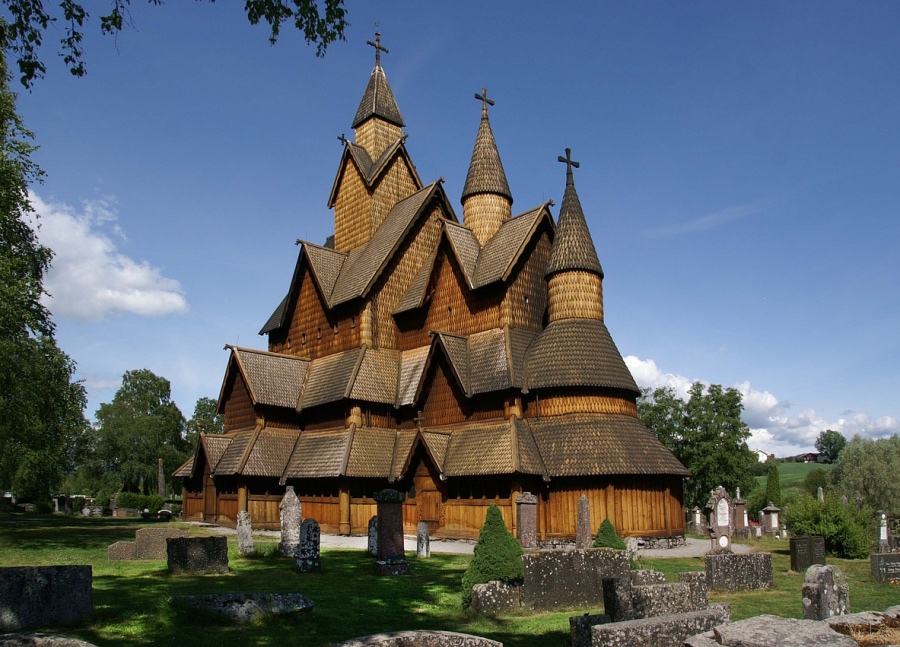 Following a 1950s renovation, the original structure and many details have once again become visible. Both medieval decorations and the seventeenth century redecoration can be seen. You'll also hear the strange legend of the five farmers of Heddal who decided to build the church.
The church is open to visitors from early May to mid-September, but opens late on Sundays (after services) and is sometimes closed on Saturdays due to weddings.
Guided tours in Norwegian and English are included in the 80kr entrance fee. It's also worth checking out the nearby Heddal open air museum, open from mid-June to the end of August.
Borgund, Sogn og Fjordane
Norway's most visited and arguably its most authentic stave church, Borgund stave church lies between Flåm and Jotunheimen National Park at the heart of the country.
A 19th-century parish church stands immediately next door so the stave church is only open as a museum and not for services. Replicas exist in Germany and in the USA in South Dakota and Connecticut.
Believed to have been built sometime between 1180 and 1250 AD with later additions and restorations, Borgund is built on a basilica plan, with reduced side aisles, and an added chancel and apse.
It has tiered, overhanging roofs, topped with a tower. The roof is notable for its four dragon heads, reminiscent of those from old Viking longships.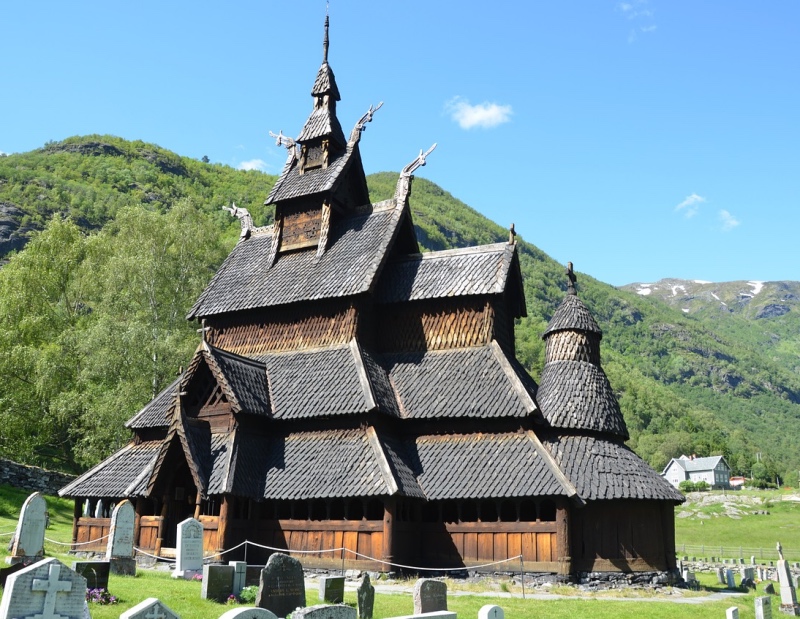 Adjacent you'll find a modern visitor centre with exhibits on the stave church's influence on everyday medieval life in Norway, along with other stave churches and Viking artefacts. Several interesting walks also start near the church.
Lom, Oppland
Located on route 15 between the E6 highway and Geiranger, Lom stave church is a popular tourist stop for those driving out to the famous Geirangerfjord.
The approach to the church, sandwiched as it is between the Reinheimen and Breheimen mountains, is truly spectacular.
Originally built in the 12th-century, the Lom church was expanded in the 17th-century but lots of original features remain. It is still in use as a parish church and is one of the largest examples of stave architecture in the country.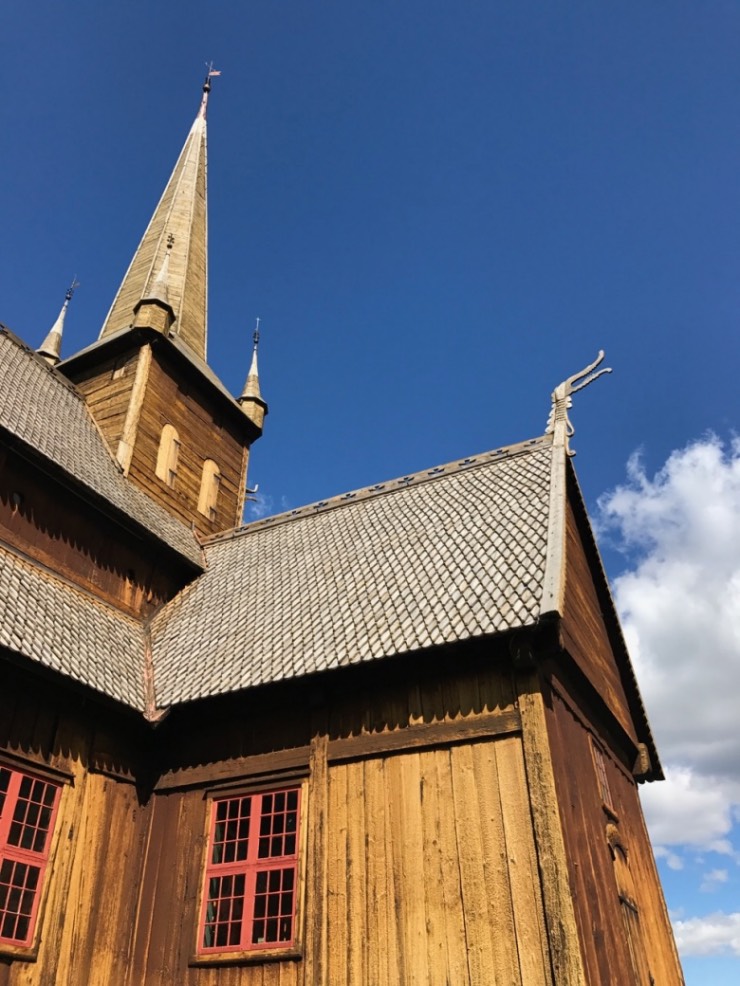 If you're driving from the E6 out towards Geiranger then you'll pass right by the church, so it's a great place to plan a rest stop.
Lom is also the beginning of the Sognefjellet National Scenic Route, northern Europe's highest mountain pass with striking views around every twist and turn.
Kaupanger, Sogn og Fjordane
The architecture and interior of Kaupanger's stave church is notably different from other examples in Norway. Its height is its most notable feature, along with the lack of carvings on the wall and in the interior.
The church has been in continuous use as the local parish church since its construction in the 12th-century. Archeological excavations revealed that the adjacent farm can be traced back to at least 1800 BC.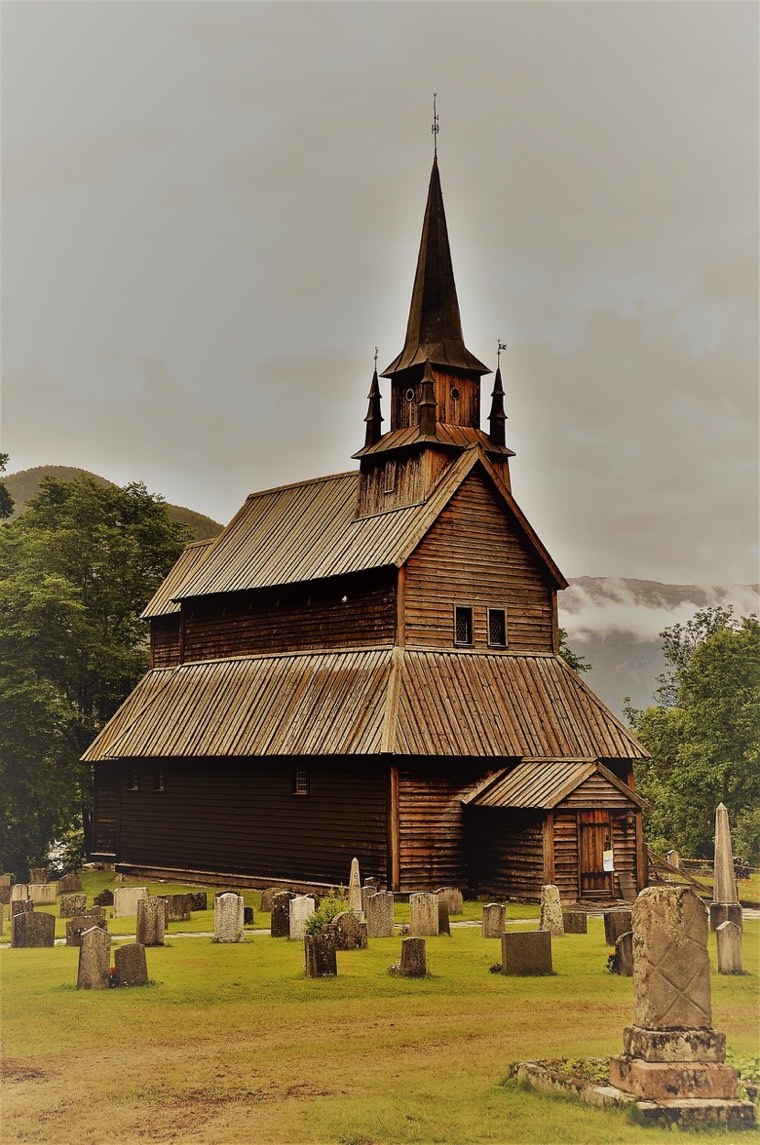 The church is another great option for those taking a road trip around the Sognefjord area. It is within relatively short driving distance of both Urnes and Borgund, featured above, and close to the Sogn Fjord Museum.
Ringebu, Oppland
Located just off the main E6 highway in the Gudbrandsdalen valley around 50km north of Lillehammer, this large stave church has been in almost constant use since it was built in the 13th century.
The building underwent substantial expansion in the 17th-century, when a new transept and tower were added, among other features. Many original parts do remain however, so this is a must-stop if you're driving from Oslo towards Trondheim, Ålesund, or the Atlantic Road.
Hegge
Many of Norway's remaining stave churches are of simpler designs, such as this one in Valdres. Built in the early 13th century, Hegge stave church remains in use today.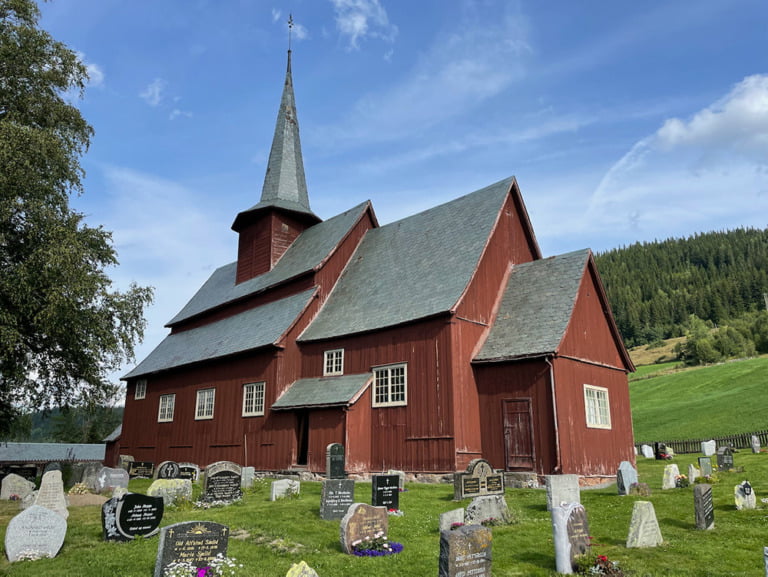 Visitors pass through a charming gate from the Middle Ages. There's also a standalone wooden bell tower.
Fantoft, Bergen
Named after the suburb of Bergen in which it now stands, Fantoft isn't counted among the 28 stave churches in Norway. Not only was it moved from Fortun on the Sognefjord to Bergen in 1881, it was also destroyed by arson in 1992.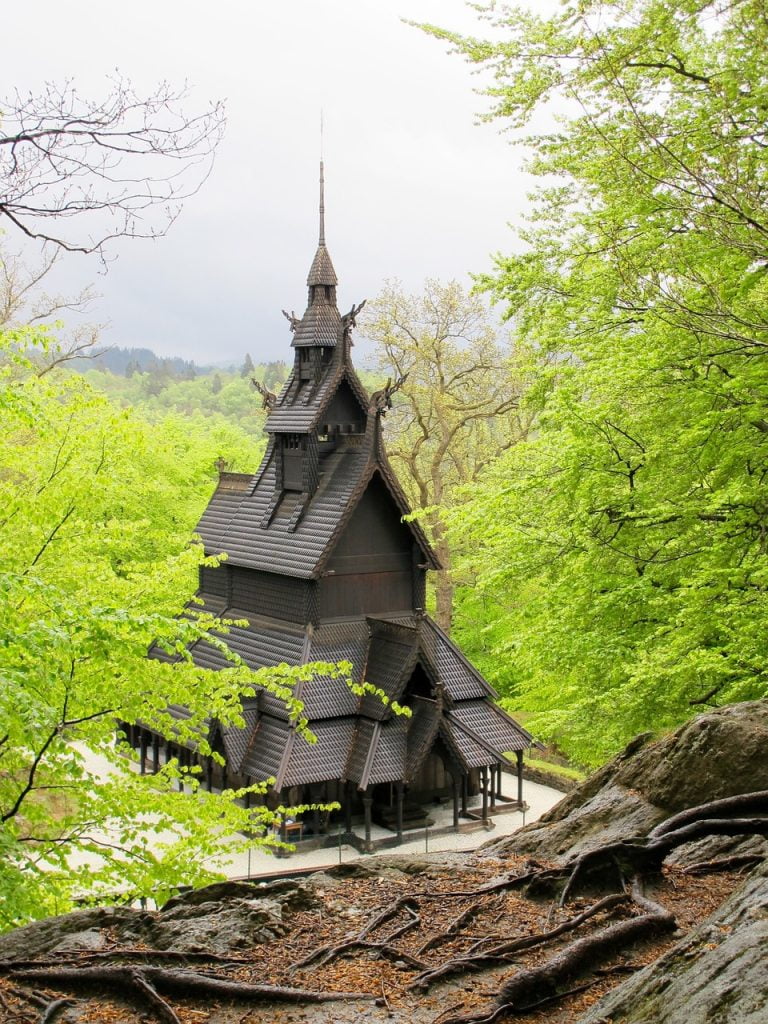 The church has been reconstructed exactly as it was using traditional building techniques, so it's still worth a look if you are in Bergen and don't have the chance to make it out into the countryside. Read more about this church.
These are just a few of the stave churches in Norway. Many of the lesser-known ones are still worth a visit, so I hope this article has inspired you to do so.
If you've been blown away by the beauty of Norway's stave church architecture, why not share your love on Pinterest? Hit the Pinterest button for the ideal pin.