Join me on a photo tour around one of Oslo's most popular neighbourhoods.
A short walk from the city centre to the east of the river is the inner city suburb of Grunerløkka, home to many cafés, restaurants, bars and boutiques in amongst remnants of Oslo's industrial history.
Many expats call the area home, and many more spend their leisure time here. To reach Grünerløkka, simply walk 15 minutes north of Oslo Central Station along Storgata or Torggata, or take tram lines 11, 12 or 13 towards Grefsen or Kjelsås.
Let's take a walk!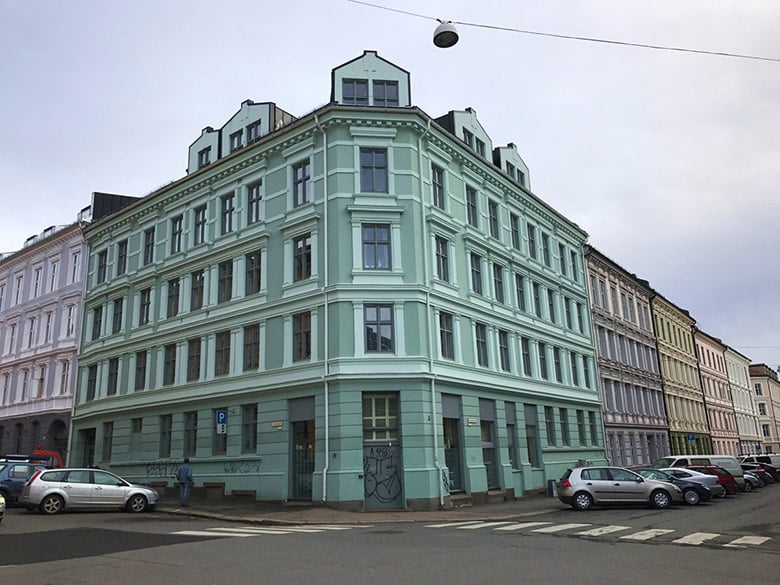 The buildings of Grünerløkka are some of the most distinctive and easily recognisable in all of Oslo. Many of the larger buildings are now home to multiple apartments and the area has become a popular place to buy and rent property.
Even among those who don't live in the area, Grünerløkka is a popular destination. It's home to more independent shops than anywhere else in Oslo, and is one of the more interesting places to shop for clothing.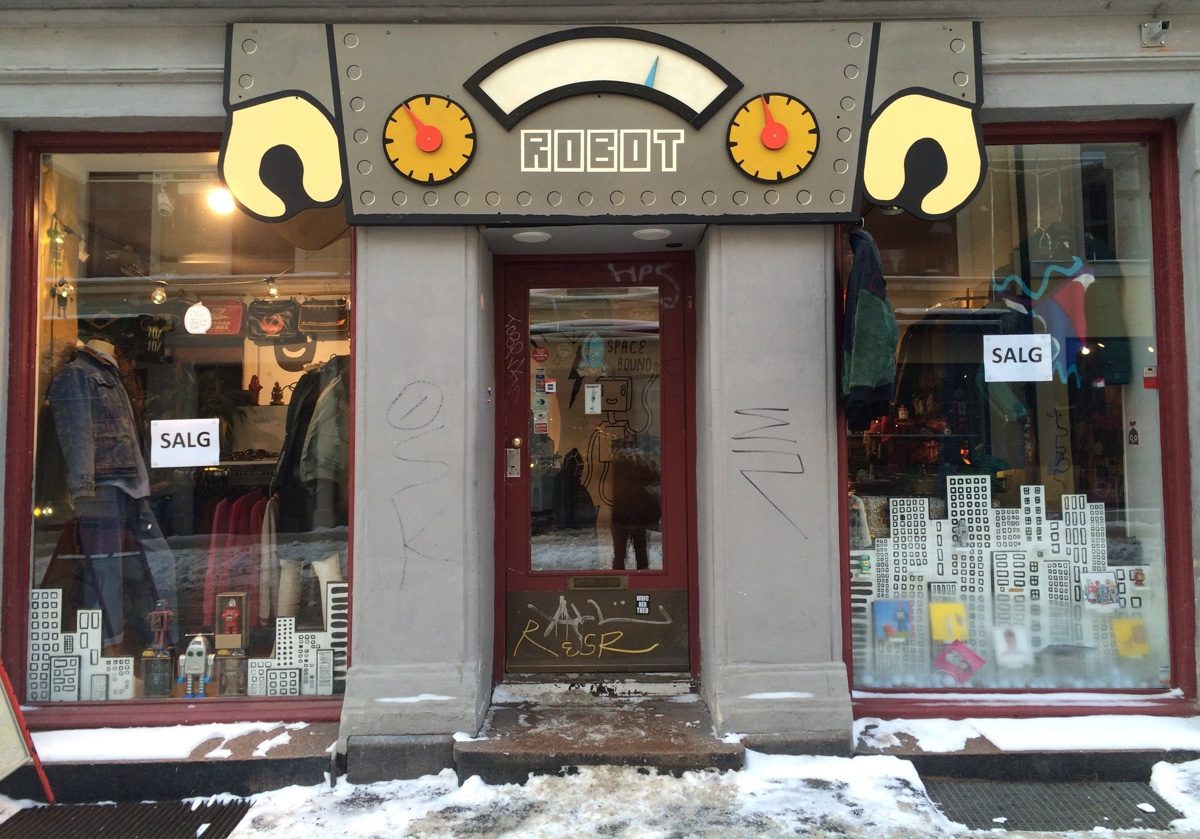 Most of the independent shops are clustered around Markveien and Thorvald Meyers gate in Grünnerløkka. The area is particularly known for clothing, both new and vintage, while the Chillout Travel Store is great for travel books and gear.
In addition to the parkland along the river, Grünerløkka has several green spaces, although this one in the picture above is white right now!
Olaf Ryes plass and Birkelunden are two lovely London-style city squares that come to life with market stalls and occasional live music in the summer months.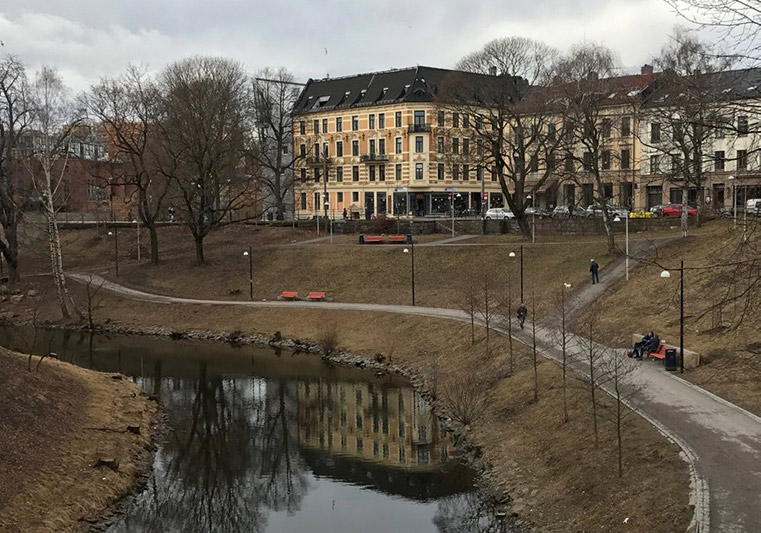 The Akerselva river slices Oslo in two, north to south. The footpaths around the river are popular with cyclists, runners and dog walkers. When I'm back in Oslo, I always enjoy visiting this part of town.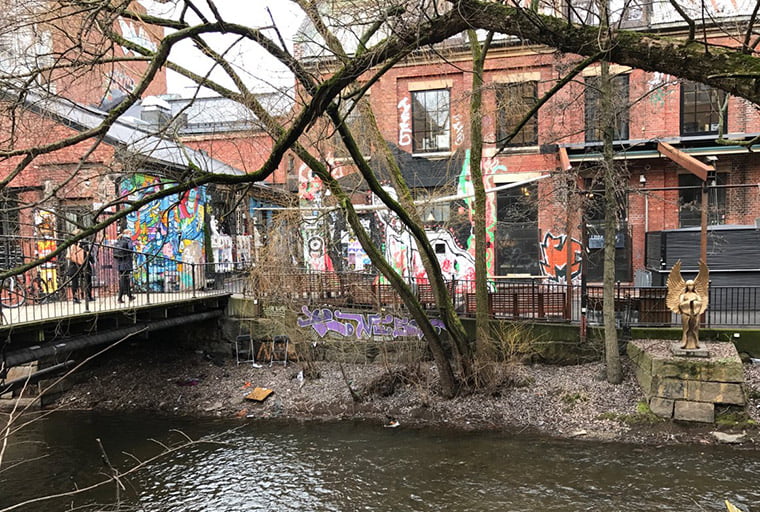 Alongside the river a little to the west of Grünerløkka you find the Vulkan development. The former industrial area has been transformed over the past 10-15 years into a major example of sustainable urban development.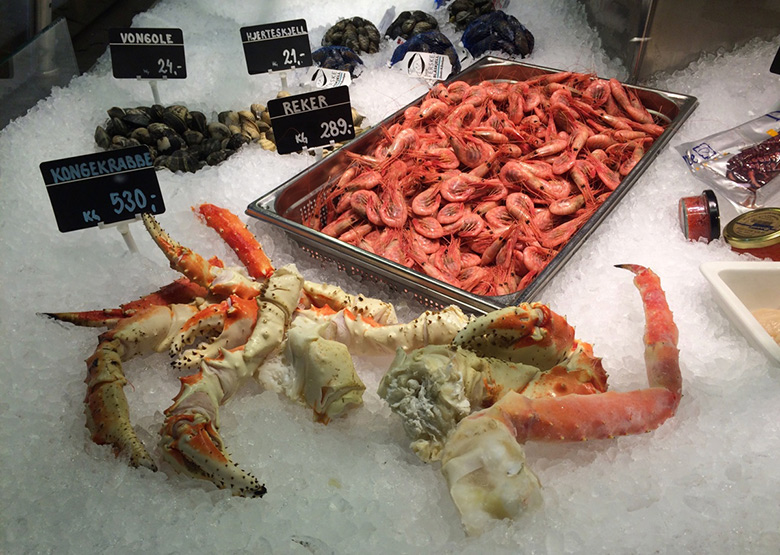 One of the first places to open in the new-look district was the Mathallen food hall, the first European-style food market hall to arrive in Oslo. The venue is a great destination for foodies or to simply spend a long lazy lunch with friends.
Mathallen shares Vulkan with other restaurants, residential living areas, a hotel, creative businesses and even a school. The area was awarded the Norwegian government's urban development prize in 2012.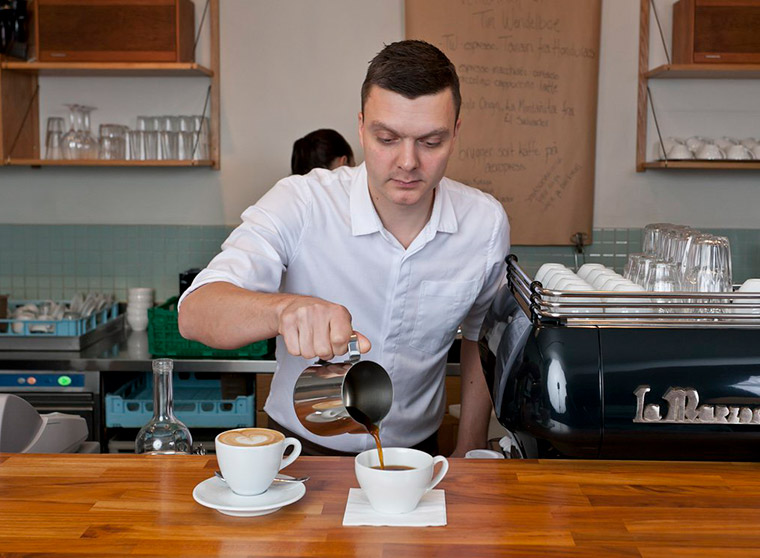 Grünerløkka is home to one of Norway's most famous names in coffee. Tim Wendelboe travels the world to work directly with farmers and source the very best beans for his roastery and espresso bar. When I'm in Oslo, I always make a point of popping in for a cup.
Thanks for joining me on this photo tour! Where should we go next?