Life in Norway Show Episode #67: We speak to an American ice hockey player living in Trondheim about the world of ice hockey in Norway.
Despite Norway's reputation as winter sports specialists, hockey is far from a major sport here. So when I discovered an American playing for Nidaros Hockey, a second tier club here in Trondheim, I had to find out more.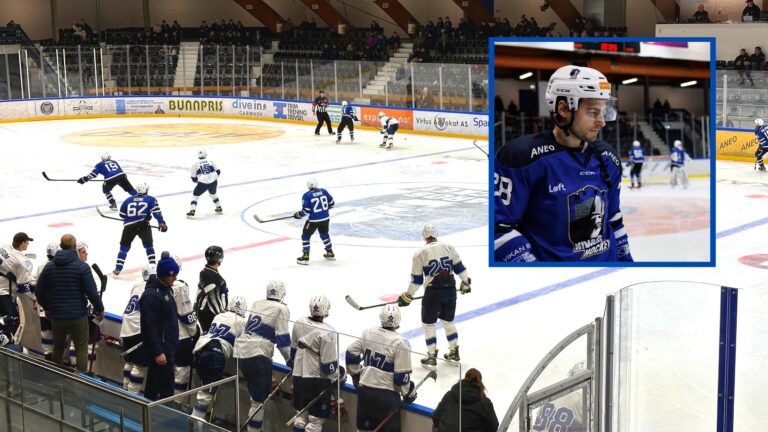 We do talk a lot about ice hockey in Norway, including what it's like to play here as a foreigner. But I think there's plenty to interest those who aren't hockey fans too, especially if you're interested in Trondheim.
Listen to the show
You can listen to the show using the web player below, or on your podcast player of choice. This includes: Apple Podcasts, Google Podcasts, Stitcher, YouTube (audio only) and Spotify. Simply search for 'Life in Norway' on your platform of choice to get started.
Wherever you listen, don't forget to hit 'subscribe' so you don't miss a future episode!
Introducing Jordan George
Jordan plays for Nidaros Hockey in Trondheim and also works in the club's marketing team. Previously he played professional hockey for several teams in Germany and Denmark and began by playing college hockey in the US.
Nidaros Hockey is the latest attempt to build a sustainable elite-level ice hockey club in Trondheim. Jordan previously played for Rosenborg in Trondheim before the club hit financial trouble.
We talk about what brought him back to Trondheim, the standard of hockey in Norway and why foreign players choose to play here. We also look at how he spends his time in Trondheim when he's not on the ice.
Links from the show