The story of Jonas Gahr Støre, the leader of the Norwegian Labour party who became prime minister of Norway in 2021. Here's what you need to know about the person in the hot seat.
Following a short period of negotiation, Norway welcomed Støre as its new prime minister in 2021. But how much do you know about the man who stepped into Erna Solberg's shoes?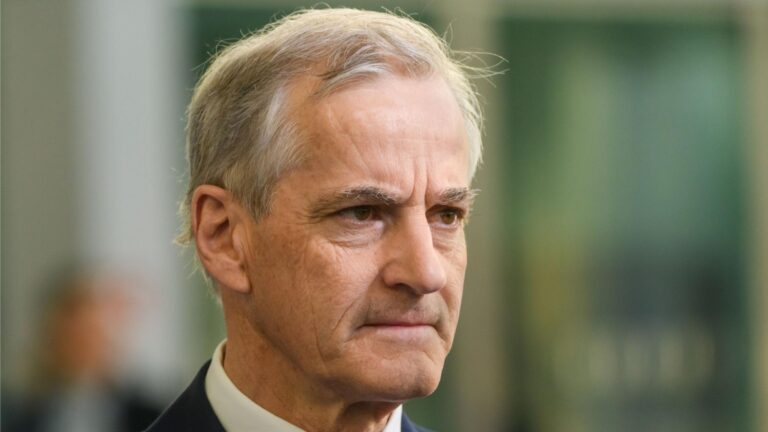 Jonas Gahr Støre is a multi-millionaire career politician, but his 2021 election campaign focused on social inequality and tax cuts for "ordinary" people. So what's the truth about the man behind the words?
Under former prime minister Jens Stoltenberg, Jonas Gahr Støre held positions as the Minister of Foreign Affairs from 2005 to 2012 and Minister of Health and Care Services from 2012 to 2013.
Representing Oslo, Støre has been a Member of the Norwegian Parliament since 2009 and leader of the Labour party (Ap) since 2014.
Støre's 2021 election victory
While Støre became prime minister following the 2021 election, that doesn't mean his Labour party (Ap) dominated the poll. Far from it, in fact. Ap actually lost votes in 2021 compared to the previous election in 2017. So, what went on?
As you'll see from the 2021 parliamentary election results, the party of previous prime minister Erna Solberg, the Conservatives (Høyre), lost significant votes, as did her primary coalition partner.
This made it impossible for Solberg to form any kind of government to extend her 8-year tenure in the top job.
But Ap didn't dominate. In fact, they polled weaker than in 2017, registering one of their worst performances at a national election for many decades. Despite this, Ap were the biggest single party.
With support for other parties including the Centre party (Sp) and the Socialist Left (SV) climbing, Støre was able to cobble together a minority government of Ap and Sp, with support from SV.
Støre and Labour's campaign promises
Labour's campaign promises were many and varied, but they focused on a few key points. Firstly, the richest should have to pay more in taxes. Under the Solberg government, taxes on both individuals and businesses fell.
Støre's Labour also wanted fewer private providers within the health and education systems. Finally, they wanted to allow for the possibility of revoking county mergers that were forced through by the previous government.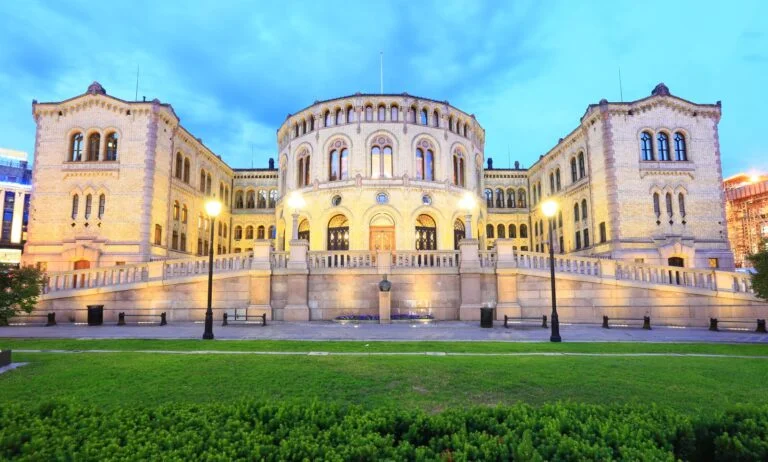 There were many campaign promises of course, but these were the ones we heard time and time again.
Støre's journey to prime minister
Raised on the west side of Oslo, Støre hails from an affluent background. With a wealth estimated at around NOK 60 million, he owns a significant part of the family company, Femstø. Much of his family's wealth traces back to the 1977 sale of the Norwegian company Jøtul, run by his grandfather.
Educated at Berg School in Oslo, Støre pursued naval officer training at the Royal Norwegian Naval Academy, later studying political science at Sciences Po in Paris from 1981 to 1985.
Post-academia, his brief tenure at the Harvard Negotiation Project at Harvard Law School in 1986 was followed by research at the Norwegian School of Management.
Støre enters politics
While initially leaning towards the Conservative Party in his early career, mentorship from Gro Harlem Brundtland persuaded Støre to join the Labour Party in 1995.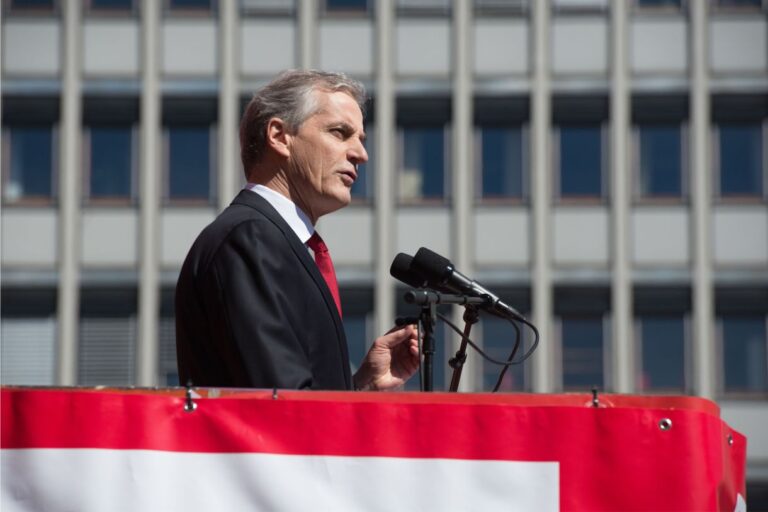 This was soon followed by significant roles, such as being the executive director (Chief of Staff) in the World Health Organization under Brundtland's leadership and later, the Secretary-General of the Norwegian Red Cross between 2003 to 2005.
Støre's tenure as foreign minister marked him as a popular figure in the Stoltenberg cabinet. However, he faced criticism in 2010 when he and Anne-Grete Strøm-Erichsen accepted gifts from Afghan politicians.
Støre survived an assassination attempt in Kabul in 2008 and was a target of Anders Behring Breivik's attacks in 2011.
Despite challenges, including controversies within the Labour Party regarding the party's deputy leader Trond Giske, Støre led the party into the 2021 Norwegian parliamentary election, securing a red-green coalition.
Outside of politics, Støre's personal life is grounded with his wife Marit Slagsvold, a sociologist and priest, with whom he has three sons. He identifies as a Christian and remains an active member of the state church.