Known by some as the mother of the nation, Gro Harlem Brundtland took the role of Prime Minister three times during her long political career. Here is her story.
The first woman to become prime minister of Norway, champion of health and human rights, "mother of sustainable development": Gro Harlem Brundtland can be described in many ways. Norwegian politicians of all colours will agree that she left her mark on the country.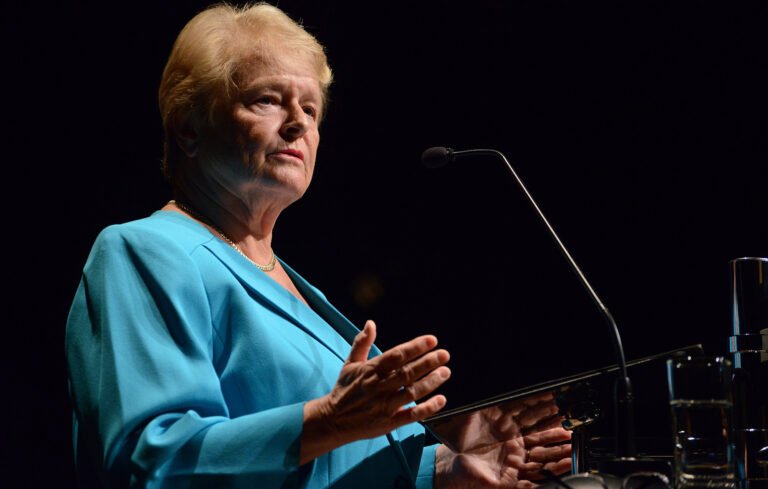 Join us as we examine the life and legacy of one of Norway's most famous politicians. How she got into power, how she changed her party and the country, and how she continued her career in international diplomacy after she stepped down as prime minister.
Her early life
It would not be wrong to say that Gro Harlem Brundtland was born into politics. Her mother, Inga Harlem, worked at the Labour party (Ap) parliamentary group's secretariat.
Her father, Gudmund Harlem, was a government minister. Both her parents were active members of the Norwegian resistance during the German occupation of Norway in World War II.
Gro Harlem, as she was called until she got married, was involved in youth political organisations in school and university, but largely left active politics after she graduated in medicine in 1963. As a doctor, the only political issue she got involved in was the struggle to let women themselves decide if they should get an abortion.
The fact that she mostly kept out of politics turned out to be a great asset, as it became increasingly clear towards the end of the 1970s that the Labour party needed radical change.
The party was losing steam after largely dominating Norwegian politics for three decades, and was paralysed by internal power struggles and a lack of will from the leadership to modernise.
The road to power
When Prime Minister Trygve Bratteli asked Brundtland to become his Minister of Environment in 1974, many were surprised – including Brundtland herself. Her work evidently impressed party colleagues since she was elevated deputy leader of Labour the very next year.
After five years as Environment minister, it was clear to the party leadership that she had what it took to become a future leader. A cabinet reshuffle in 1979 saw her sent back to the Storting (Norwegian parliament), to what was called "prime minister school".
She sat on the Finance Committee for a year, then on the Foreign Affairs Committee. The plan was for her to be on that committee until the election in 1981. However, Prime Minister Odvar Nordli was weakened by both political issues and health problems, and was forced to resign in February of 1981.
Brundtland's first term as prime minister
Few within the party at the time saw Brundtland s ripe for the job of Prime Minister. Many saw Rolf Hansen, a government minister, as a more suitable candidate.
The man himself refused, however, and pointed instead to Brundtland. So it was that on the 4th of February, 1981, Gro Harlem Brundtland became not only the first woman to occupy the post of Prime Minister of Norway, but also the youngest person ever to be in the job – that record was later broken by Jens Stoltenberg.
Brundtland's first term as prime minister lasted only until the 1981 parliamentary elections. Labour fell sharply and Conservative Kåre Willoch was declared the winner.
For Brundtland, this marked the beginning of a five-year long period as leader of the opposition. During the following years, she would participate in many debates with the prime minister, leading to the coining of the expression "Gro and Kåre" to refer to the two arch-rivals.
Another election in 1985 resulted in Labour remaining in opposition, despite winning more seats than the previous time. Kåre Willoch's second term was a weaker one though, as his government depended on the support of the far-right Progress Party.
This lasted only a year and a half and the government lost the support of parliament, paving the way for Brundtland's second term as prime minister.
Brundtland's second term
Gro Harlem Brundtland started her second term as prime minister by forming a government comprising the highest proportion of women ever: 8 out of 18 ministers. Women had been represented in all Norwegian governments in the post-war period, but this was a new high mark, in effect doubling the previous record.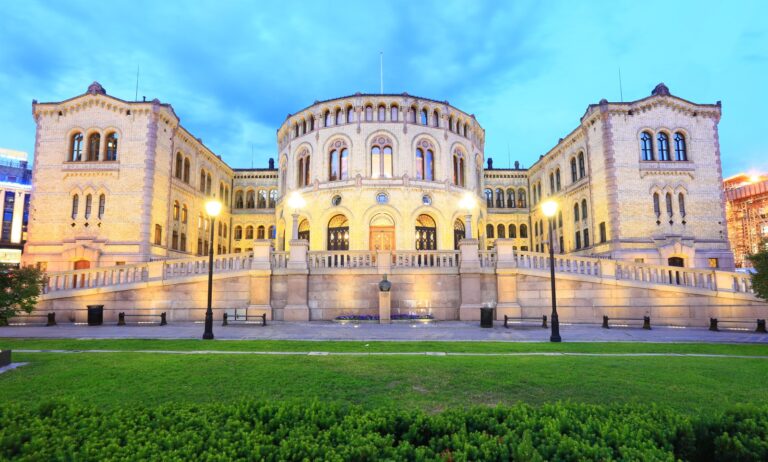 There was moderate grumbling, due to certain experienced male candidates being overlooked in favour of less experienced female ones, but Brundtland's leadership was well-established and the measure was generally very well received.
This precedent she created is in fact a very real legacy of hers. All Norwegian cabinets have had over 40% representation of women ever since – with the exception of a single one, paradoxically a Brundtland cabinet, in place for just over three months and slightly under the 40% mark.
A difficult time
Brundtland was instrumental in bringing the country further on the transition away from a planned economy and towards a more market-driven economy. But the country was plagued by deep economic problems during her tenure.
This was partly due to a drop in oil prices which resulted in low investments in the oil sector. To make matters worse, the interest rates were high.
The government brought down the value of the kroner by 12%, among other austerity measures. As a result of this, unemployment increased.
Voters ousted the Labour government at the 1989 parliamentary elections, in favour of Jan P. Syse's Conservatives.
Brundtland's third term
Syse's government did not survive very long. It was in place just a little over a year, marred in disagreement about the controversial EEA negotiations that were taking place at the time.
Once again, the Conservative government fell and Labour was asked to take over in November of 1990. After the shock of her son's suicide in 1992, she resigned as the leader of the Labour party, but stayed in place as a prime minister.
The topic dominating political debates at the time was whether or not Norway should join the European Union. Brundtland's party advanced at the 1993 elections – her very first electoral victory as a prime minister – with a platform backing Norway's membership.
The question was to be decided at a referendum in 1994. Brundtland and her government decided to strategically hold the referendum after Finland's (in October) and Sweden's (earlier in November), in the hopes that a Yes victory in those countries would sway undecided Norwegians.
The plan did not work. Despite both the Finns and the Swedes voting to join, Norwegians voted No in a proportion of 52.2%.
Brundtland stayed in post until the autumn of 1996, when she handed the reins over to Thorbjørn Jagland.
International positions
Brundland led the World Commission on Environment and Development from 1983 to 1987. The Commission's main message was for world leaders to support the principle that economic growth and social development should not destroy future generations' opportunities.
The commission was a main driver for the concept of "sustainable development", which leads many to view her as the "mother of sustainable development".
As a medical doctor and experienced politician, Brundtland was a prime candidate to become head of the World Health Organisation after she stepped down as prime minister. She was appointed director general of the Organisation in 1998.
Together with her chief of staff Jonas Gahr Støre (who would later also go on to become prime minister), she carried out an internal reform of the WHO. Policywise, she gave a stronger focus to the prevention of health problems through limiting alcohol and tobacco use.
Later on, she occupied various prestigious international posts. She was a board member of the UN Foundation, and member of the High Level Panel on Threats, Challenges and Change, directly appointed by the UN's Secretary General.