Learn something new about Morten Harket, one of Norway's biggest ever names in pop music.
Front man of legendary Norwegian pop band A-ha, Morten Harket has legions of unconditional fans and is one of the most recognisable celebrities in the country.
Born in 1959, Harket shot to global fame following the formation of Norwegian pop band A-ha in 1982. Outside the band, he has collaborated with many Scandinavian artists and released several solo albums.
But did you know he was bullied as a child? Or that he has a link with Norway's obsession with electric cars?
How well do you know this 1980s heartthrob? Test your knowledge and learn a thing or two by reading on for our top 10 facts about this famous Norwegian musician.
1. He has a unique voice
Morten Harket's voice has been described as being capable of the greatest falsetto in pop music ever. Entertainment Weekly concurs and lauds his "unyielding groan".
Long before the age of autotune, sound engineer Gerry Kitchingham, who worked with A-ha on 'Take on Me', described Harket as having "this incredible strong falsetto and almost choir-boyish clarity".
2. Morten Harket sometimes uses spray to camouflage male pattern baldness
The admission came during a radio interview in 2014. One of the hosts, Harald Rønneberg, said he often used a spray to mask hair loss when he was on TV.
Morten Harket readily admitted to doing the same thing. "In some lighting conditions, it's three times more obvious. It becomes an exaggerated effect that takes the attention away from other things."
He added that the whole issue was no big deal to him.
3. Fate connected Morten Harket with Magne Furuholmen decades before they would meet
When Morten Harket was about seven years old, his older brother witnessed the plane crash that killed the father of future A-ha member Magne Furuholmen. Both Morten and his brother were sitting in a car, driven by their father.
Morten's brother saw a small Cessna out of the window and quickly realised that the aircraft was having some difficulties. The plane dropped out of the sky, and Morten's father, who was a doctor, quickly turned the car around to get to the crash site.
By the time they got there, ambulance personnel were already on site. Years later, the son (Magne Furuholmen) of one of the victims of the fatal crash would meet Morten Harket and found the legendary band A-ha.
4. He was bullied as a child
Morten Harket was the target of bullies when he was little. He says he was beaten up, at times daily, by his tormentors.
In 2015, the pop star was the guest of honour at the residence of then prime minister Erna Solberg, to officially launch an anti-bullying campaign.
5. He launched several solo albums
Morten Harket produced three solo albums during a hiatus from A-ha in the mid-nineties, and three more in 2008, 2012 and 2014. The most successful of these outside of Norway was Out of My Hands, which peaked at number three in Germany.
His solo career attracted attention but never reached the heights attained by A-ha.
6. He appeared on the UK version of The Masked Singer
Morten Harket was 'the Viking' in series two of the UK version of the Masked Singer. He was eliminated at the sixth episode, two episodes before the final.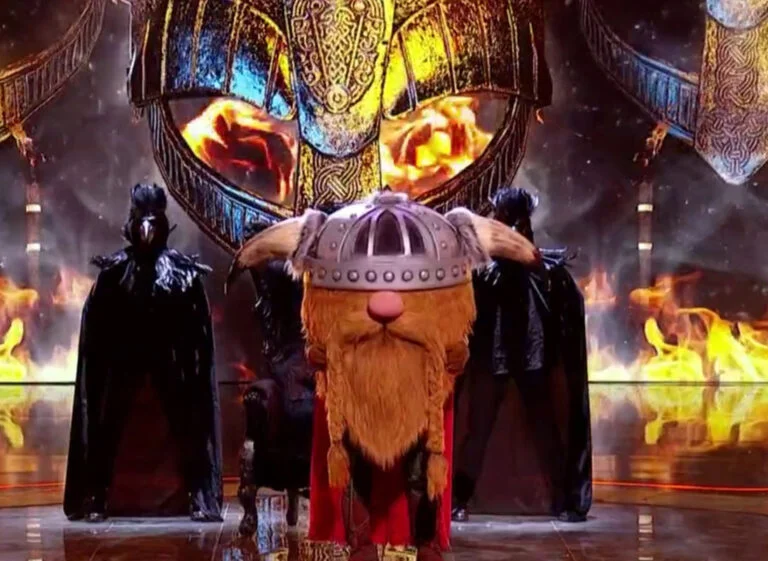 His daughter Tomine Harket correctly guessed that it was her father hiding behind the Viking mask. His own manager, on the other hand, was reputedly fooled.
Jan Fredrik Karlsen said before the mystery was revealed that "The sound and signature of the Viking's voice is very reminiscent of the way Morten uses his voice; it is powerful and vulnerable. But not all tones are true."
Whether it's genuinely possible for an artist to participate in such a major show without the knowledge or involvement of his manager is certainly up for debate.
7. His little brother makes furniture
Kjetil Harket, eight years younger than his brother Morten, has a furniture-making business in Skien, southwest of Oslo.
The Facebook page for his business says he was trained at "Carl Malmsten CTD in Stockholm, the most prestigious school within the field of fine furnishing in Europe". He creates bespoke pieces that are adapted to the setting they will be used in.
In 1989, he appeared in the movie "Kamilla og tyven II" (Camilla and the thief II), alongside his brother Morten.
8. He is an environmentalist
Morten Harket sees the climate crisis as a serious issue and says he has "no time for climate deniers". He is a long time electric car supporter, and acquired his first electric vehicle in 1989.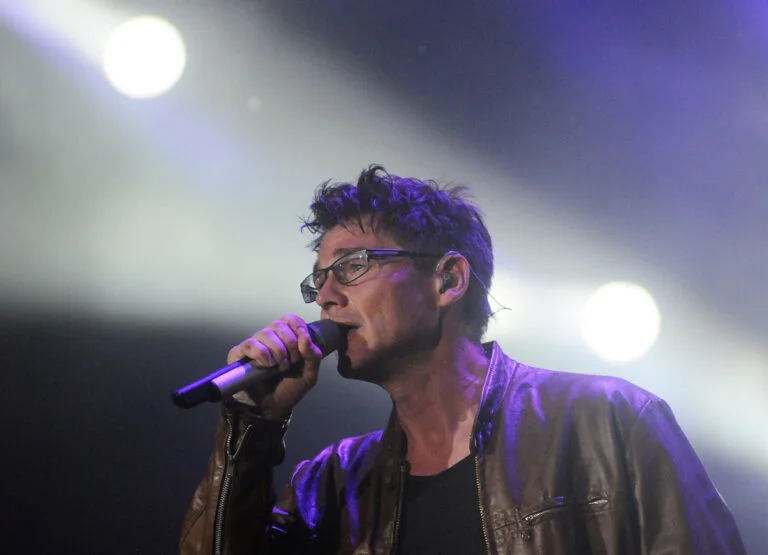 In fact, it could be argued that he had a hand in Norway's world-leading shift to electric cars.
In 1989, he drove through toll booths without paying multiple times, around Oslo, together with professor and solar energy expert Harald N. Røstvik, band colleague Magne Furuholmen and NGO Bellona leader Frederic Hauge.
Their argument was that electric cars should be exempted from tolls to encourage their use. Years later, that proposition would become reality, and contribute to the enormous popularity of electric cars in Norway.
9. He holds a world record
In 2000, Morten Harket broke the world record for the "longest same-pitch note in a song that made the UK's Official Singles". The previous record of 18 seconds had been held by singer Bill Withers.
Morten Harker beat it by holding a note for 20.2 seconds in his 2000 single "Summer Moved On".
10. He is a Stoke City supporter
Morten Harket and his fellow band members have publicly said that they have been supporters of Stoke City football club since the 1970s.
Supporting English football clubs is surprisingly common in Norway. In fact, English football is as popular in Norway as it is in England.