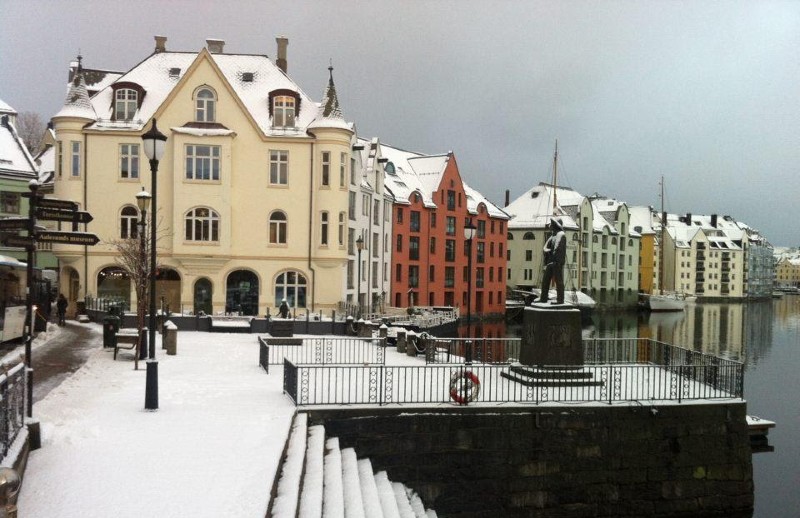 I have a lot of wonderful stories to tell about Norway, but today I am going to write about my first snow experience in Norway, and in my life!
From jeg heter Rubab, hva heter du..? to speaking 70% Norwegian, I have come a long way.
I first came to Norway as an international student in 2016. I still remember vividly; it was 6th of August 2016 and I reached outside my student housing at 12am.
I was so happy to bring my dream to life, that I couldn't stop smiling the whole bus ride from the airport to the NTNU campus.
Life in Ålesund
I live in Ålesund and don't really want to move away from this city, but I might at some point in life for time being. What I love about Ålesund is that it's a cozy and small city of Norway located on the west coast, at the entrance to the Geirangerfjord, which is yet another beautiful place to visit.
Ålesund is famous for its art nouveau (French for "new art") architectural style. According to Jugendstilsenteret Museum which is located right in the city centre, called "sentrum" in Norwegian, the city was rebuilt after a fire in 1904.
My first Norwegian snowfall
I came to Norway 4 years ago (I turned 24 only six days before I reached Norway) and I had never ever seen snowfall! You can imagine how excited I must have been to see my very first snowfall.
I still remember it was Monday around 3am in the morning and a friend of mine texted to look outside the window because it was snowing. Finally! It was January 2017 and it snowed quite late that year (2016). As if the snow knew I have been waiting, so "it" decided to arrive late to Ålesund!
Read more: Expat Blogs
Anyway, I got out of my bed and looked outside my window, and there it was; all the cars were covered with snow, poor people who had to shove it in the morning but not me, so I enjoyed the beautiful view.
I was super excited in the morning and decided to go to sentrum by bus.
I think I can say that I fell in love with Ålesund once again that day. Even though I love colors around the city, Ålesund looked mesmerizing covered in snow.
Everything was white and the city seemed so much brighter. I took the day off for myself and enjoyed my company alone, taking pictures and just feeling the cold wind across my face.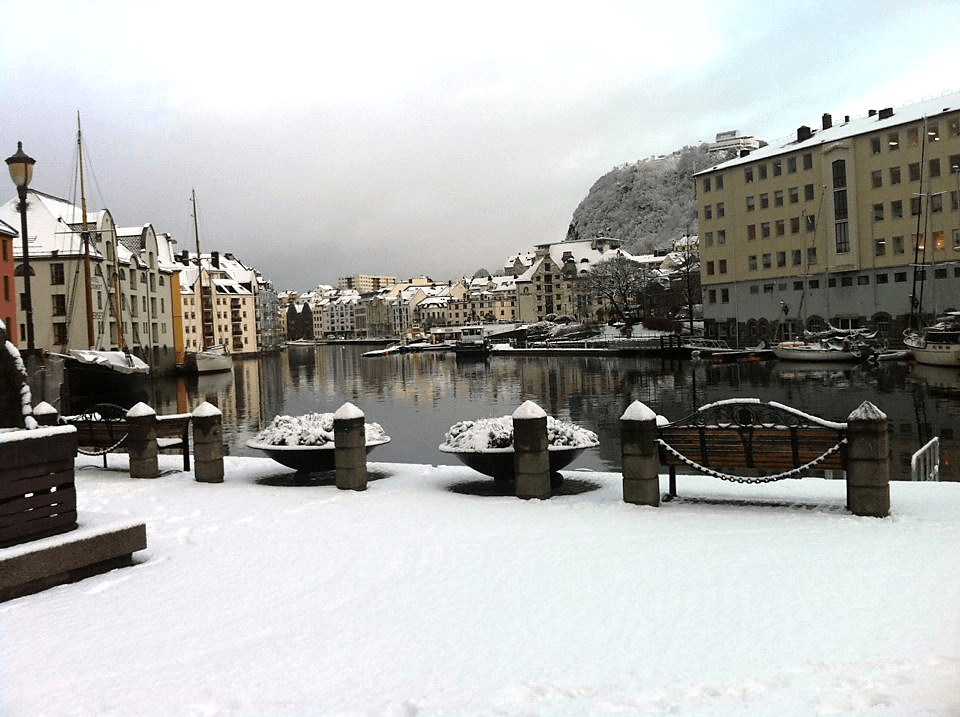 Fast forward four years, I still love the snow and beautiful snow-covered mountains but now I am also a bit terrified of it because of "glatt".
"Glatt" is what Norwegians use the word for "slippery". People who have experienced snowfall before, must be familiar with the frozen snow.
Read more: Why I Love Ålesund
For people like me, who didn't experience snowfall before, the frozen snow on the roads after a heavy snowfall can be quite slippery if you are not careful.
Well, it is still slippery even when you are careful. Watch out people, I learned it the hard way after experiencing a few terrible falls!
I have a great story about my weirdest, funniest, scariest experience with glatt but that's for the next time.
Vi ses!