This is the remarkable story of the Norway women's national soccer team.
When you think of sport in Norway, winter pursuits will likely come to mind. But away from the snow and ice, one sport that often doesn't get the recognition it deserves is football, or to be more precise, women's football.
The Norway women's national football team have made their country proud since the sport took hold in the second half of last century.
Gresshoppene (The Grasshoppers) as they are also known, have achieved success in all three of the major women's tournaments and beat some of the world's best teams along the way.
The early years
In 1978, Norway's first international match took place, a truly Scandinavian affair against Sweden in Kolding, Denmark, a game that ended 2-1 to the Swedes. Despite the defeat against their near neighbours, it was the start of a special journey for Norwegians.
Women's football didn't emerge competitively in Europe until 1984, and a competition that later became known as the UEFA European Women's Championship.
Norwegian women did not compete in the first tournament, but Denmark, England, Italy and Sweden did take part. It was eventually won by the Swedes, who were crowned the champions after a two-legged final win over England.
Record in Europe
In 1987, Norway did make their Euro's debut in a competition that was staged on home soil. The format was the same as the 1984 tournament with just four teams (Norway, Sweden, Italy and England) competing.
The Norwegians made it to the final at Oslo's Ullevaal Stadium, where they overcame their Scandinavian neighbours Sweden 2-1 courtesy of a goal in each half from Trude Stendal.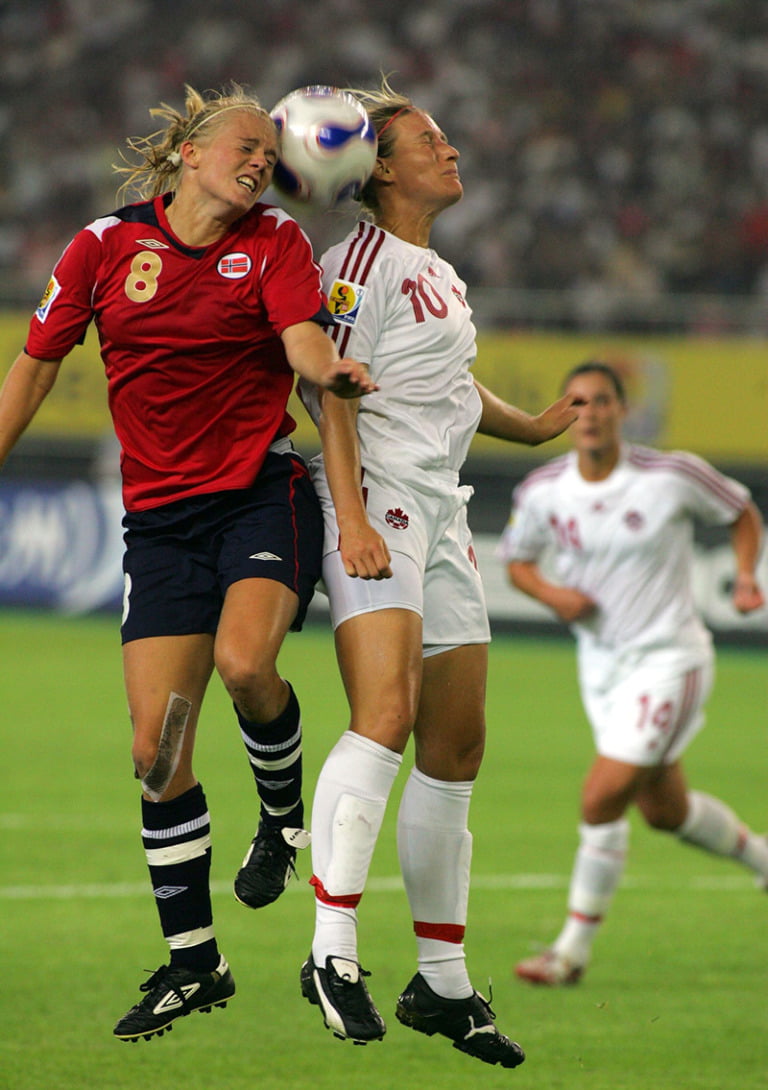 In 1989 and 1991, Norway finished runners-up in the Euros to West Germany and Germany respectively. Then, in 1993, still with only four teams taking part (Norway, Denmark, Italy and Germany), Norway won the tournament again.
A solitary Birthe Hegstad goal gave Gresshoppene a narrow 1-0 win over the host country Italy in the final at the Stadio Dino Manuzzi in Cesena.
Norway haven't won the tournament since that triumph in Italy but they did finish runners-up in 2005 and 2013; additionally, they made semi-finals appearances in 1995, 2001 and 2009.
FIFA World Cup success
In 1991, the first competitive Women's World Cup was held in China. Norway made it to the final where they lost 2-1 against the United States to finish as runners-up.
Four years later in Sweden, the Norweginas went one better and won the tournament. They beat Germany 2-0 in the final at the Raysunda Stadium in Solna, thanks to goals from Hege Riise and Marianne Pettersen.
The WC win in Sweden was the pinnacle for Norway and marked a true golden period for Norwegian women's football. Whilst it remains their greatest achievement to date, it wasn't the last trophy they picked up.
Olympic games
In 1996 in America, the first-time women's game was included in the olympic games, Norway achieved a bronze (third place) finish. Four years later in Australia, Norway battled their way to first place on the podium and a gold medal.
In Australia, Norway qualified for the knockout rounds after finishing in second place in a group that contained The United States, China PR and Nigeria. The Norwegians suffered their only loss of the tournament in the group stages, a 2-0 result against the Americans.
In the semi-finals, Norway edged past the mighty Germany 1-0, before gaining revenge over the United States for the group loss in the final. But it was far from a straightforward victory for the Norwegians at the Sydney Football Stadium.
Norway were leading 2-1 thanks to goals from Gro Espeseth and Ragnhild Øren Gulbrandsen earlier in the game, but deep into injury-time and with victory in sight, Tiffeny Milbret equalised for the United States.
Extra-time followed, and Norway fought back – Dagne Mellgren scored a 102' minute winner to secure a memorable 3-2 win.
The lean years
Norway have also competed in the Algarve Cup, an invitational tournament set up each year by the Portuguese football association.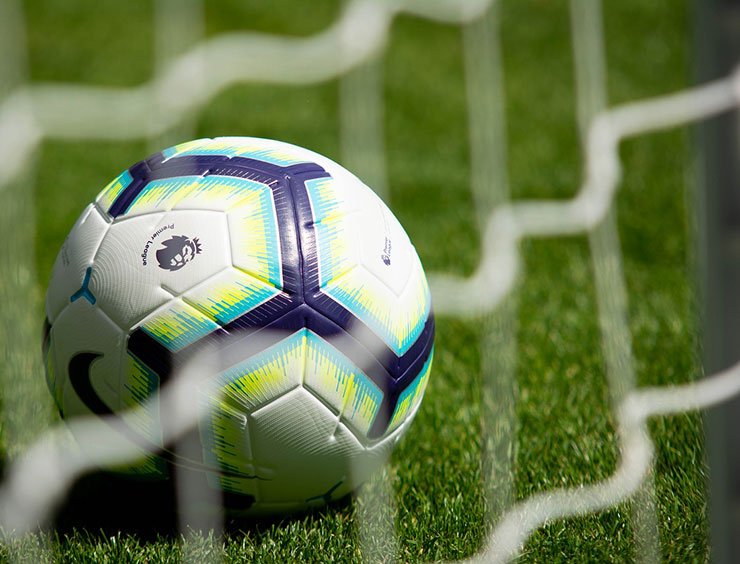 With the exception of the 2016 competition, which they did not enter, the Norwegians have taken part in the Algarve Cup every year since its inception in 1994. They won four of the first five tournaments in Portugal (1994,1996, 1997 and 1998) while their most recent win came in 2019.
That win in 2019, even though it was only a minor competition, ended a lean period for Norway – it was their first trophy since their Olympic game's gold at the 2000 Sydney games.
Not many football teams, women's or men's, can claim to be European, World and Olympic champions – but that is exactly what the Norwegian team can boast.
They have taken part in the European Championships on 11 occasions, have made eight World Cup appearances and three Olympic games appearances in the space of 23 years. And they have already had far more success than their male counterparts in the sport.
Famous players
Undoubtedly Norway's most famous player is Ada Hegerberg. The striker, who currently plays for Olympique Lyonnais in France, is one of the most talented and famous players in women's football.
Hegerberg was capped by Norway 66 times and scored 38 goals between 2011 and 2017.
But in 2017, Hegerberg retired from international football. It was, in part, a protest against how the Norwegian Football Federation deals with aspects of women's football in Norway.
Hegerberg commented that her time playing for Norway was "deeply depressing" at times and that it left her "mentally broken".
It is a sad situation, not least because she is undoubtedly one of the most talented female footballers to have come out of Norway.
Norway's most capped player is Hege Riise, a midfielder who made 188 appearances between 1990 and 2004. The country's all-time top scorer is Isabell Herlovsen with 67 goals. The striker has been a great servant to the national team with a 133 caps since her debut in 2005.
Another of Norway's talented current crop is winger Caroline Graham Hansen. The 26-year-old Barcelona player is a joy to watch with the ball at her feet while her acceleration and pace complement that excellent technique. She has picked up 85 caps for the national team so far and has scored 38 goals since her debut in 2011.