The Norwegian forest cat (Norsk skogkatt) is a hugely popular cat in Norway and across northern Europe. Let's take a closer look at this fascinating breed.
Alongside dogs, cats are one of the most popular pets in Norway. With strong origins in Northern Europe, the Norwegian forest cat is well-suited to a cold climate.
Its eye-catching top coat of long, glossy hair and a woolly undercoat provide insulation, while its climbing skills help it find shelter and hunt. References to a similar cat can be found all the way back to the time of the Vikings.
Interested? Then let's take a closer look at this fascinating breed of cat. Perhaps your next family pet?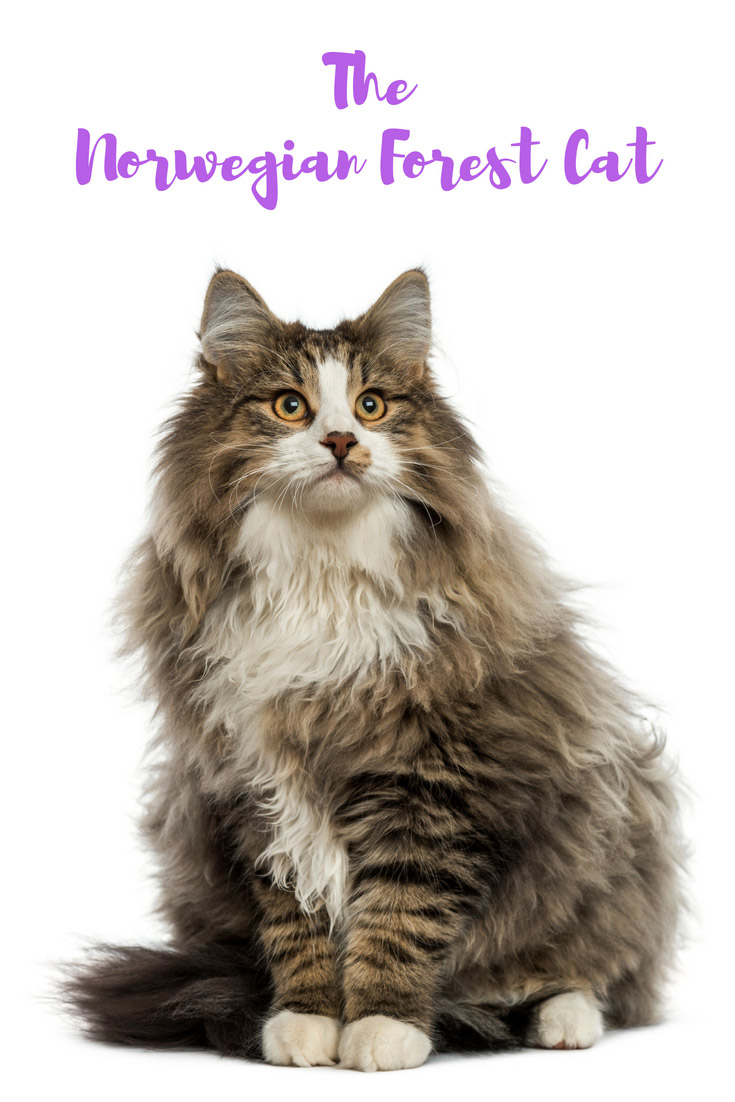 What do Norwegian forest cats look like?
The appearance is one of the more striking features of the Norwegian forest cat.
Although they come in many colours and patterns, the distinctive long glossy coat sitting atop a wooly underlayer with a plumed tail makes them easy to spot.
Their back legs are longer than their front legs, which makes them great climbers and helps them run through long grass. The most common colour variants are brown tabby and white, but there are many other variants out there.
As for how big Norwegian forest cats are, the answer is very! Full adult males can weigh between 13 to 22 pounds or even more, although females are lighter. Kittens grow fairly slowly and reach a full size sometime around the age of four, or even as old as five.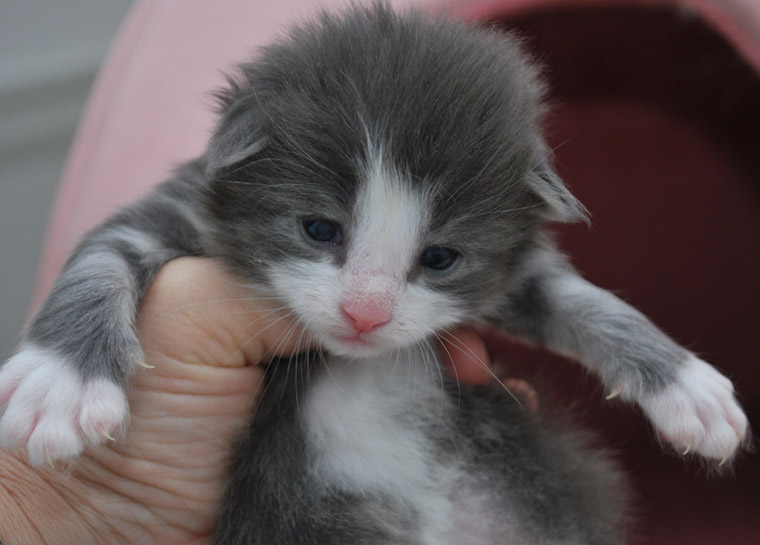 The appearance has much in common with that of the Maine Coon, one of the largest domesticated breeds of cat and especially common in North America.
Where do they come from?
No-one knows exactly where the breed's origins are, but references can be found in Norwegian folklore from the time of the Vikings. Norse legends refer to a "mountain-dwelling fairy cat with an ability to climb sheer rock faces that other cats could not manage."
Some believe they are the descendants of Turkish longhaired cats, brought back from the Byzantium Empire by Nordic warriors. Others believe they may be related to the Russian Siberian cat. It has also been suggested that the skogkatt – or at least its ancestor – was used as a mouser on Viking ships.
However, it seems that the Norwegian forest cat of today developed simply through natural selection. Longhaired cats that shed water with ease are much more adapted to the colder, northern climate.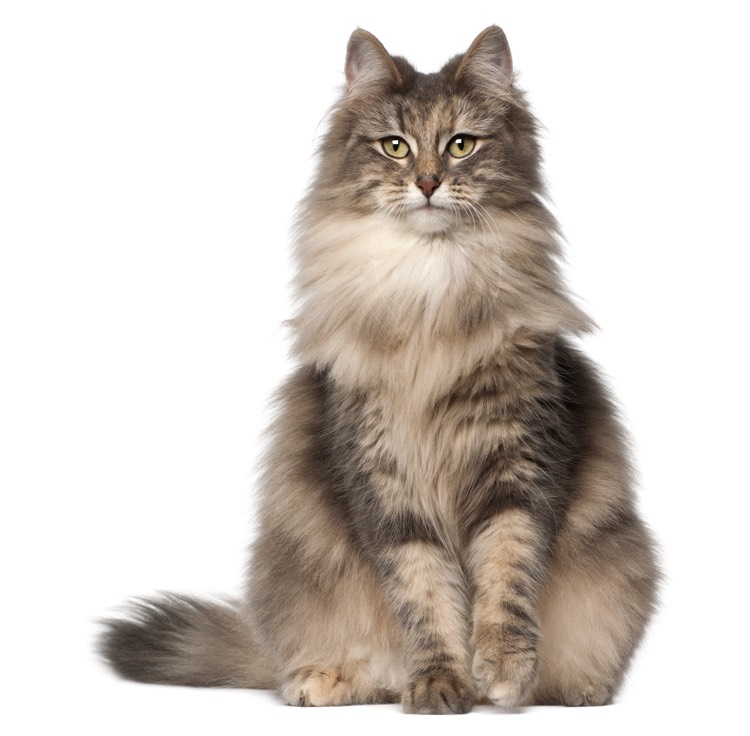 For centuries the Norwegian forest cat was exactly that. It lived in forests, and was only a popular figure among farmers who valued its hunting abilities. Wild cats can still be found on some farms in Norway to this day.
Sometime before the Second World War, some Norwegian cat fanciers began to promote the skogkatt and its popularity as a pet began. Cross breeding quickly reduced the stock of 'pure' forest cats but a concerted effort from breeders in Norway during the 1970s halted the decline.
How long do Norwegian forest cats live?
The norsk skogkatt is generally healthy, and a long life span of between 14 to 16 years can be expected. That said, the breed does suffer from some specific health issues.
Don't pay attention to any breeder who claims the cat doesn't suffer from health problems. All cats have the potential to develop issues, just as all people do. So, it's important to know the signs to watch out for. More on this later.
Do Norwegian forest cats make good pets?
Norwegian forest cats have a family-friendly personality making them ideal family pets.
They tend to be good around children and even other animals. People are attracted to the breed by the cat's striking looks, yet it's the positive personality that wins them over!
The breed is known for demanding attention and being comfortable around people. Could this be because their ancestors befriended farmers with warm shelters in order to survive?
They are generally known as being playful, intelligent and friendly, so much so that some even compare them more to dogs than other breeds of cat!
One thing to watch out for – the climbing instinct remains, so if you don't have suitable trees in your garden then you can expect your new pet to seek out the highest positions in your house. Watch out for valuables on high shelves!
Common health problems in Norwegian forest cats
Identified health problems in the breed include hypertrophic cardiomyopathy, hip dysplasia and glycogen storage disease type IV.
Hypertrophic cardiomyopathy (HCM) is the most common form of heart disease in cats, and all Norwegian forest cats should be screened for the disease.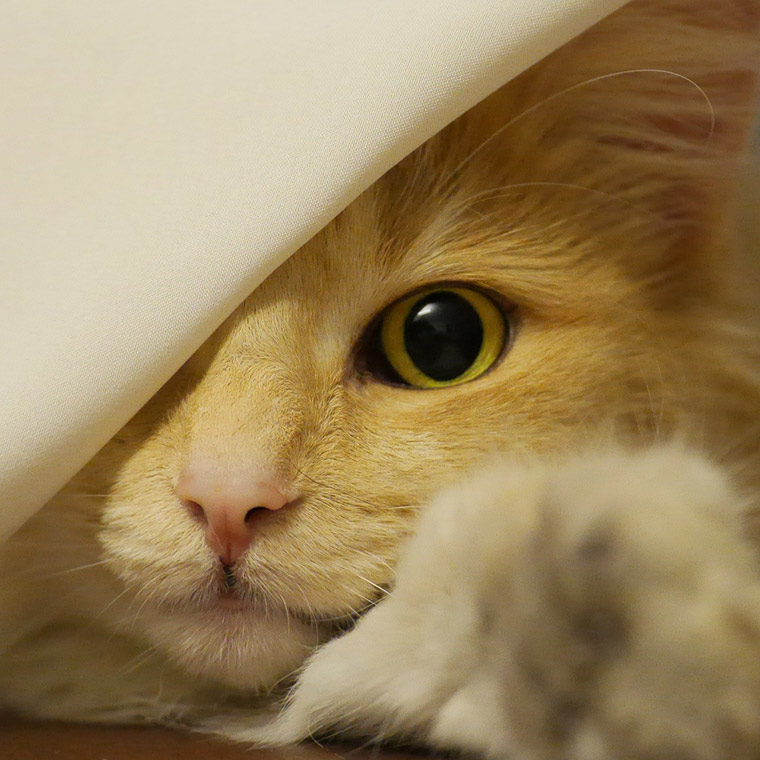 Hip dysplasia is a hereditary defect of the hip socket. Symptoms to watch out for include slow movement and an avoidance of jumping.
Finally, glycogen storage disease type IV is a very rare yet serious disorder that is usually evident after a few months.
Breed clubs in Norway
Since 1975, Norsk Skogkattring has worked to care for Norway's national cat. They hold member meetings, provide advice on breeding and welfare, and maintain a list of breeders. The organisation publishes a magazine twice a year and holds an annual show.
Breed clubs in the USA
Founded 1980, the NFC Fanciers' Association is a group of breeders and fanciers dedicated to the preservation and protection of the Norwegian Forest Cat and cats in general. They are a non-affiliated association that welcomes members in the USA and around the world.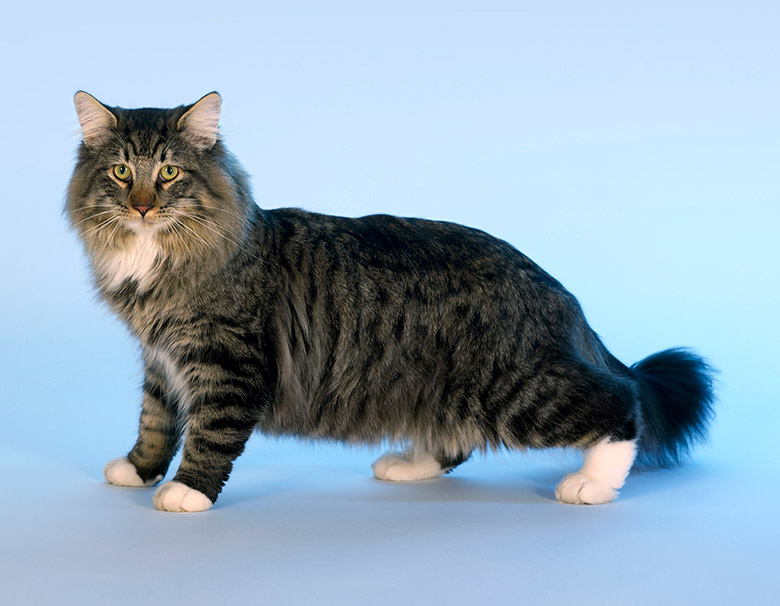 Breed clubs in the UK
The NFCC was founded in 1987 when the first breeding cats were brought to Britain from Scandinavia. The club is affiliated to the Governing Council of the Cat Fancy (GCCF) and ICATCARE (FAB).
Their aim is to widen public knowledge about the breed, and to help any cat in distress. They encourage the responsible ownership, breeding and showing of Norwegian Forest Cats and run an annual show in the Midlands.
The Norsk Skogkatt Society is a small breed club that plays an active role in the welfare of the breed and to support all their members. Their main annual show is held every Autumn in Bracknell, Berkshire.
Founded in the early 2000s as a club for owners of the Norwegian Forest Cat, the Viking Cat Club has since widened its remit to owners of all breeds. That said, the club holds a yearly NFC speciality show, and a Skogkatt of the Year competition.