Oslo is slashing the number of electric scooters available for rent, and introducing a ban on nighttime rentals.
A scourge of downtown Oslo or the future of city mobility? Whatever your thoughts on electric scooters, the City of Oslo has announced big changes ahead.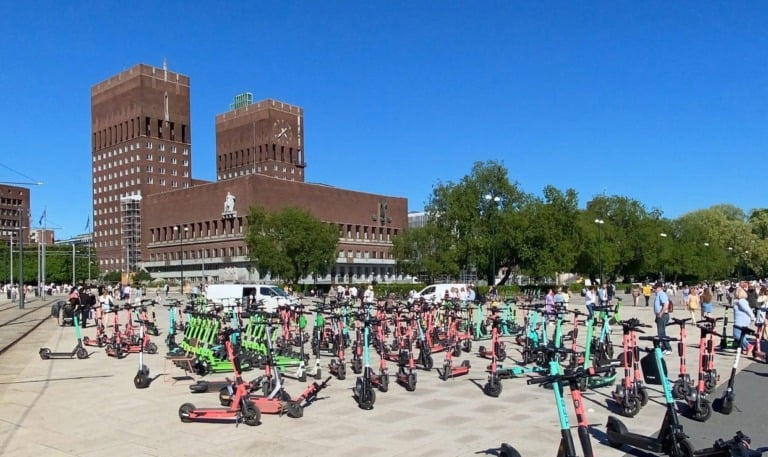 No other European city has more electric scooters on its streets per inhabitant than Oslo. That's about to change.
Following high numbers of accidents this summer, Oslo will cut the number of electric scooter rentals permitted on city streets. There will also be a ban on rentals during the night.
The new regulations will reduce the number of electric scooters to around 8,000 scooters from the autumn. That's down from up to 30,000 today, meaning the majority of scooters will soon disappear from Oslo's streets.
"During the work on the regulations, we obtained figures from large cities and scooters. Oslo was miles above all other cities in the world in terms of the number of scooters per inhabitant," Richard Kongsteien, communications director at Oslo's Urban Environment Agency told VG.
A cap of 8,000 scooters
Oslo city council adopted the regulations today, but they will not come into force until September. Nevertheless, city leaders are urging the scooter rental companies to adopt the new regulations immediately.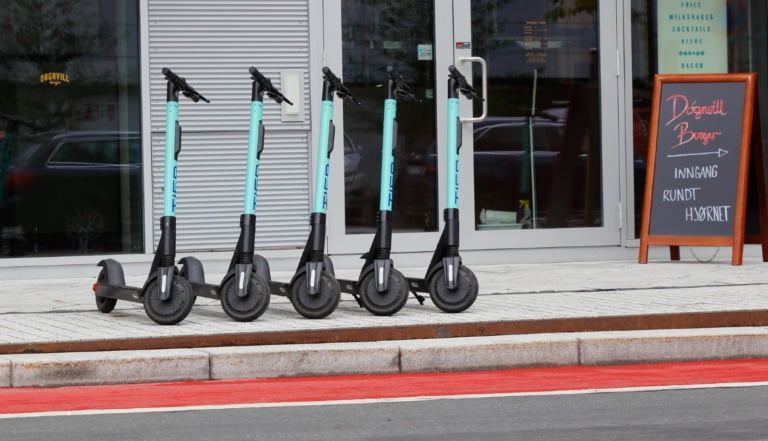 The headline change is the introduction of a city-wide cap on scooter rentals. Only 8,000 permits will be issued to providers, split equally between all companies that receive operating permission from the municipality.
This may result in more companies operating fewer scooters, resulting in a difficult user experience.
Read more: The Districts of Oslo
The city also introduces a zoning map, specifying how many units must be available in each of four zones. No more than 15% will be available in the downtown area, although up to 40% will be available close by in areas such as Frogner Park, Grünerløkka and Tøyen.
The combined measures have drawn criticism from TØI's Nils Fearnley, an expert on micro-mobility. He told Avisa Oslo that a tender system where fewer players enter the market would be a better offer for customers.
A ban on renting at night
The city council also decided to introduce a ban on rentals between the hours of 11pm and 5am, which will be introduced in August.
A ban had been initially expected from 1am to 5am. Oslo University Hospital pushed for an earlier start time, as most injuries occur in the hour before midnight.
"We see from the accident figures that there is a very high risk of serious injuries when riding an electric scooter at night," said city councillor Sirin Stav.
Not everyone is happy at the nighttime ban, however. Christina Moe Gjerde, head of scooter rental company Voi for Norway, told Avisa Oslo the ban on nighttime rentals is an "ignorant over-regulation."
Several rental companies had already chosen to stop renting scooters at night on weekends in a bid to avoid stricter regulation. Voi have also reduced the maximum speed of its scooters from 20 kph to 15 kph at nighttime.
Concerns over data security
Rental companies must also share data that shows the movements of electric scooters. Among other things, this will be used to further develop and improve regulation.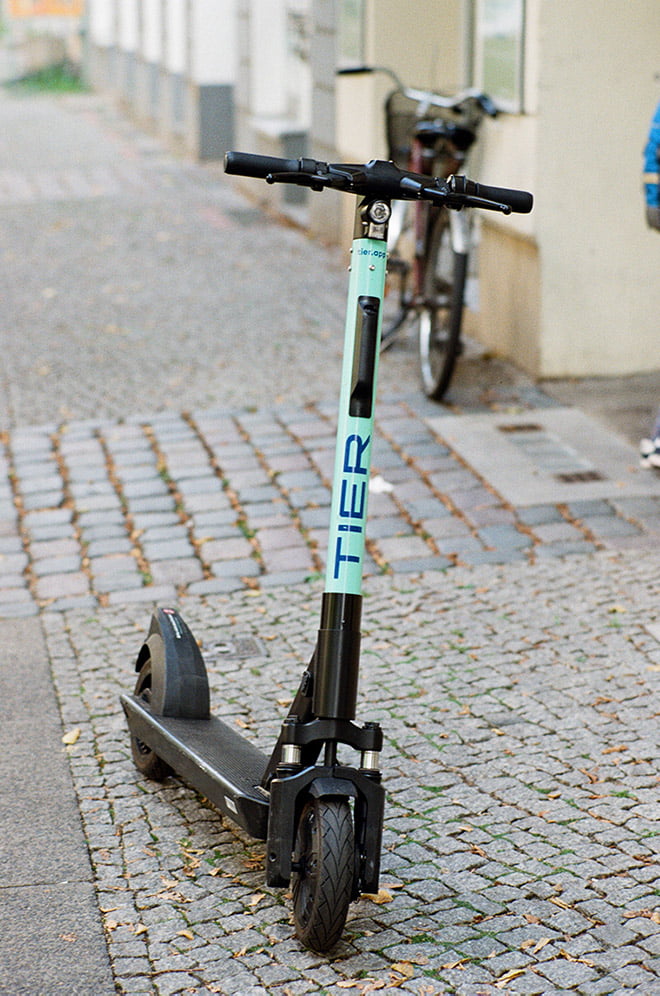 Electric scooter rental company Tier are among those to react badly to the new requirement. Tier lawyers sent a letter to the Data Inspectorate that the new requirements are an "intrusive monitoring of customers," and that it will be possible to identify individuals, "even if the data is anonymous."
The Urban Environment Agency's Susanne Lyng rejected the claim that one can recognise individuals in the data. She said that an electric scooter showing real-time position data will have a random identity every time, which means they are not traceable over time.
Scooter-related accidents soar in Oslo
In June alone, 421 accidents related to electric scooters were recorded in Oslo. Emergency services have even been forced to increase staffing levels on weekend and evenings due to the number of accidents.
The numbers are now ahead of accidents involving bicycles for the first time. "There is no single activity that creates as many accidents as electric scooters," said Oslo University Hospital's chief physician Henrik Siverts.
The accident numbers follow a drastic increase in the number of scooters used in Oslo.
Last summer, about 16,000 were in operation, but this summer the number was expected to hit 30,000. That's just rental numbers, so privately-owned scooters push that number even higher.